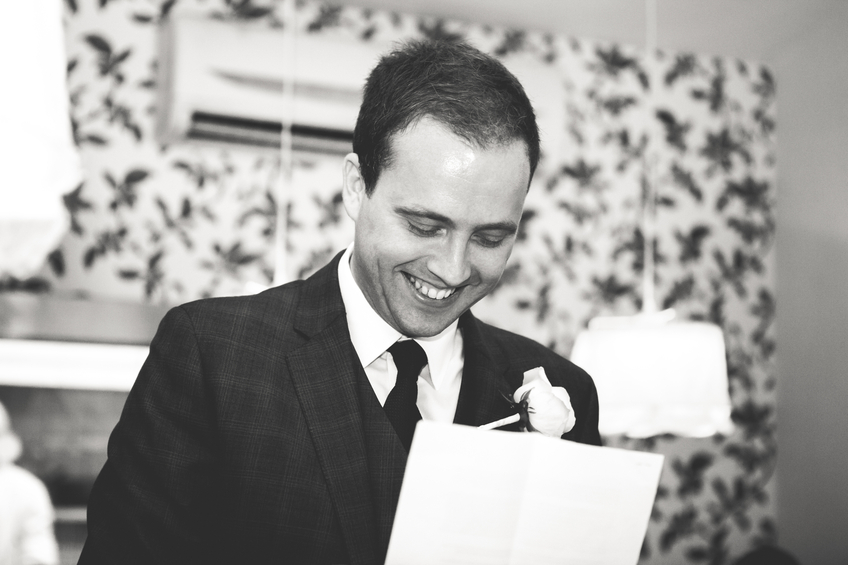 With mobile phones and tablets sometimes outnumbering people, there are cameras everywhere and, though it can be annoying, we're glad that some of these fabulous wedding speeches were caught on camera for us to enjoy again and again.
Groom's wedding serenade
We've loved groom's singing their wedding day speeches since we saw McFly's lead singer Tom Fletcher serenade his new wife at their wedding reception, but we also love this off-key groom and his fabulously funny lyrics, as much.
A groom's hilarious take on 'true love'
A wildly funny (and very intelligent) British groom gives the perfect wedding speech, taking guests on a tour through Shakespeare and French history before sharing the wonderful story of how he met his beloved new wife Francoise.
Short and oh-so-sweet…
A groom's wonderful take on love and life has his bride – and the audience – in tears. The best bit about this wedding toast is that isn't all about him and his bride, but both sides of the family, too!
Sing a wedding song (or two)…
British groom Steven Joesbury performed a wedding speech mash-up that involved serenading his new in-laws, his parents and, of course, his beloved bride.
A groom who quotes Homer Simpson?
Slightly inebriated, but absolutely genuine, this speech isn't romantic or crafted in the fashion of Shakespeare, but it is certainly a modern take on art of giving a groom's wedding speech.
Short and oh-so-sweet…
An English groom met and married his Aussie bride and, though his wedding toast is short, it's still sweet and very funny.
She's his everything…
This creative groom's wedding speech started months before his big day. He went to the trouble and expense of recreating Michael Buble's Everything music video and played the clip his new bride at their wedding reception.