David Beckham originally proposed to his wife of 18 years, Victoria, with an exquisite marquise cut diamond ring, said to be worth more than $85,000, but in the time they have been married, she has accumulated 13 more rings to accessorize her left hand with.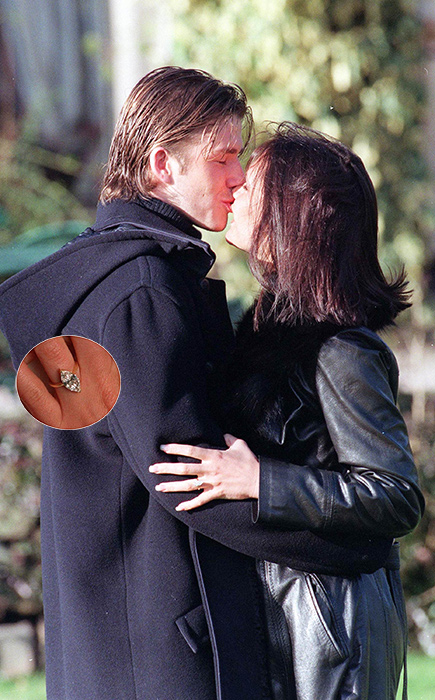 The OG ring was a stunning three carat diamond ring with a yellow gold band which David proposed to Victoria with back in 1998.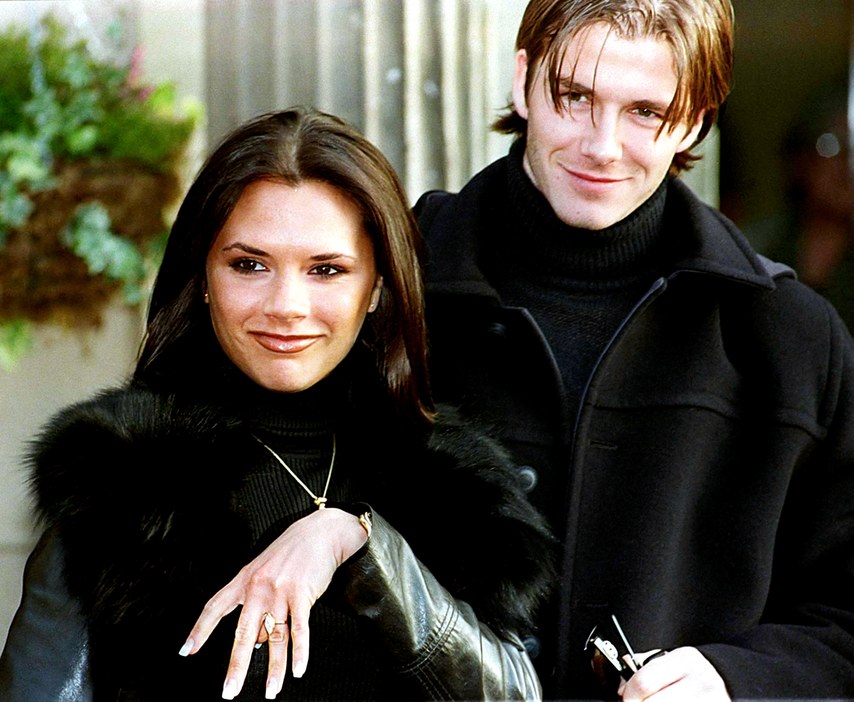 Two years after the wedding Victoria was spotted with a platinum eternity band on her ring finger.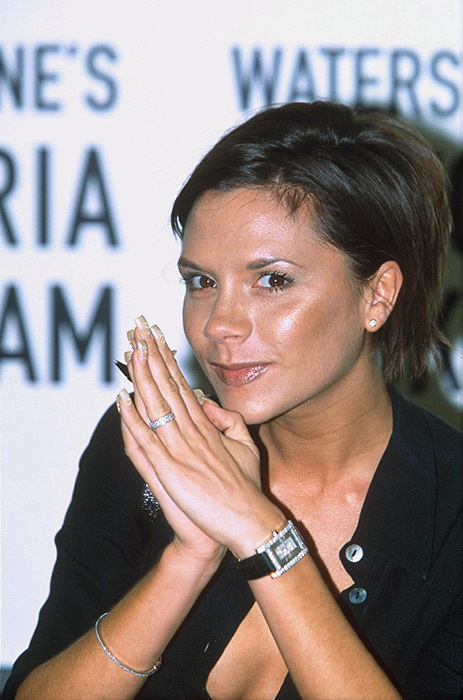 In 2003, just four years after getting married, Victoria opted to show off another blingy ring, a huge emerald cut diamond ring which was surrounded by two baguette cut diamonds.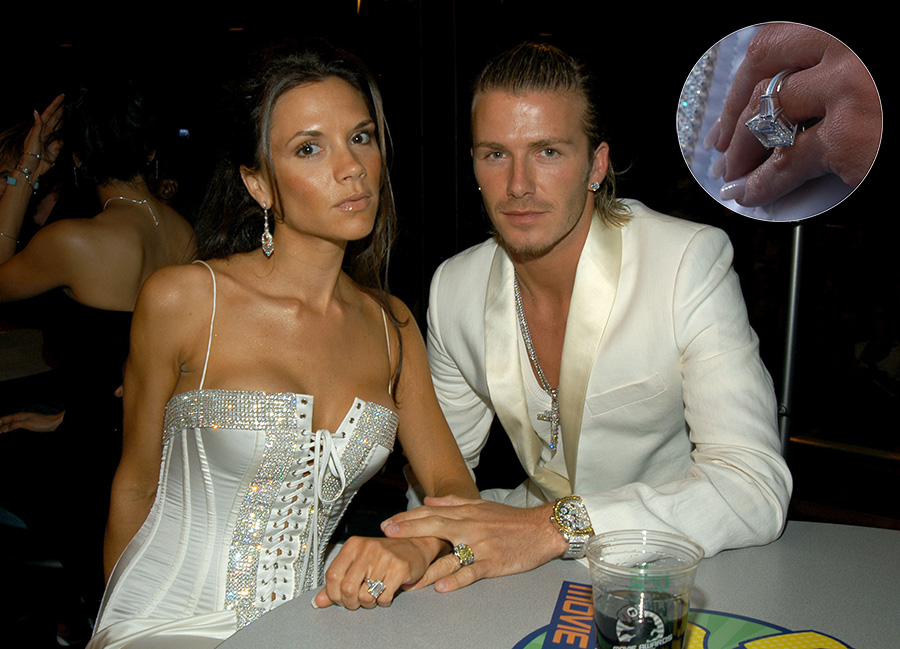 The next year, David gave Victoria a pink champagne diamond ring in a halo setting as a 30th birthday gifts. And what a gift! The ring was reportedly worth £831,000. Blimey!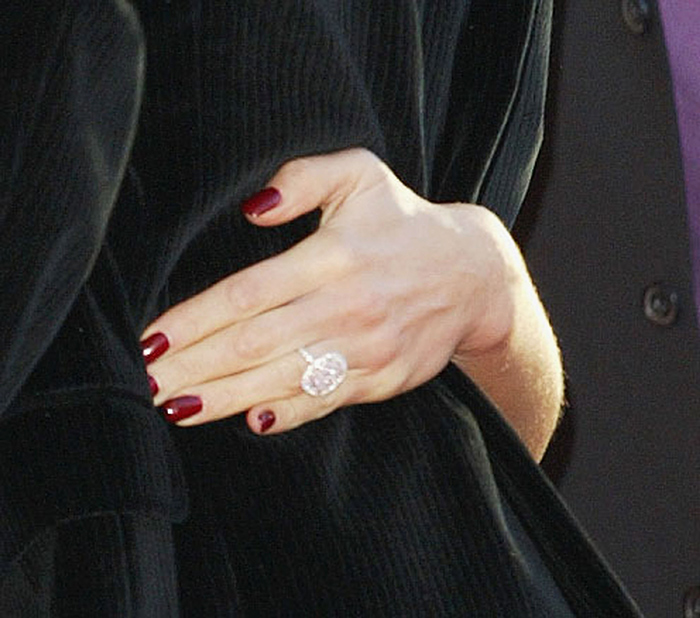 In 2005, perhaps the largest ring of them all, debuted on Mrs. Beckhams hand… a whopping 17-carat pear cut diamond. set on a pave diamond band. She still regularly wears this ring even many years later. What a sparkler! Allegedly this one set someone back £2million. Whoa. Wouldn't want that to go missing!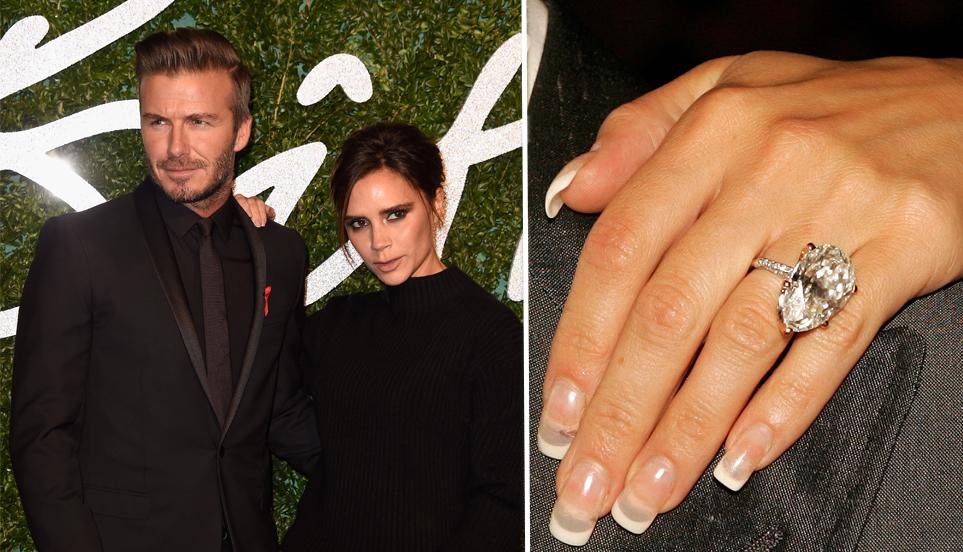 Next, Victoria opted for another coloured stone, an emerald cut yellow diamond, sed in a pave yellow gold band, which she wears often with two eternity rings.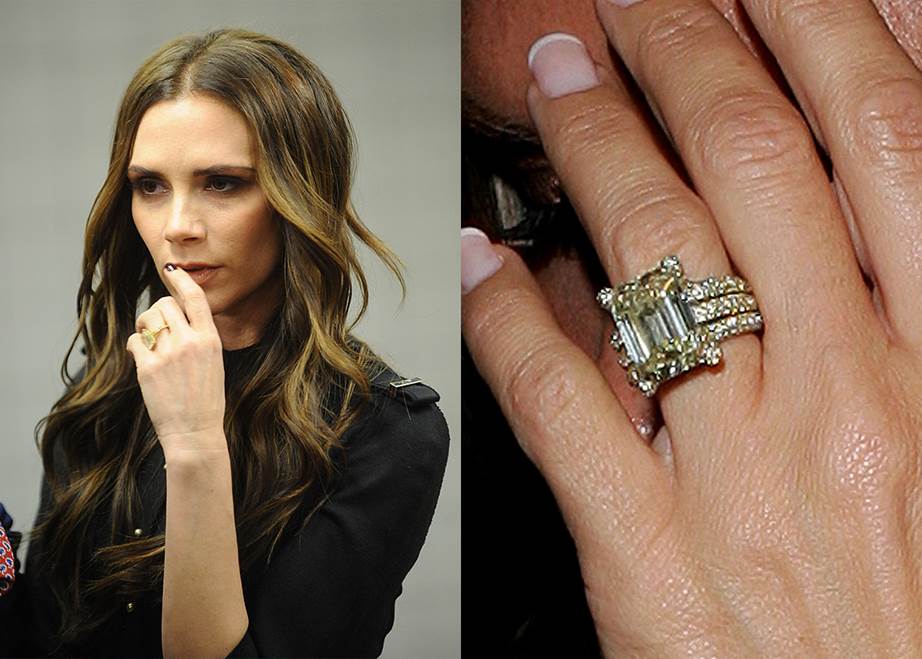 Victoria rocked her first cushion cut ring in 2007, opting for a statement emerald with a diamond band that really complimented her hair and skin tones.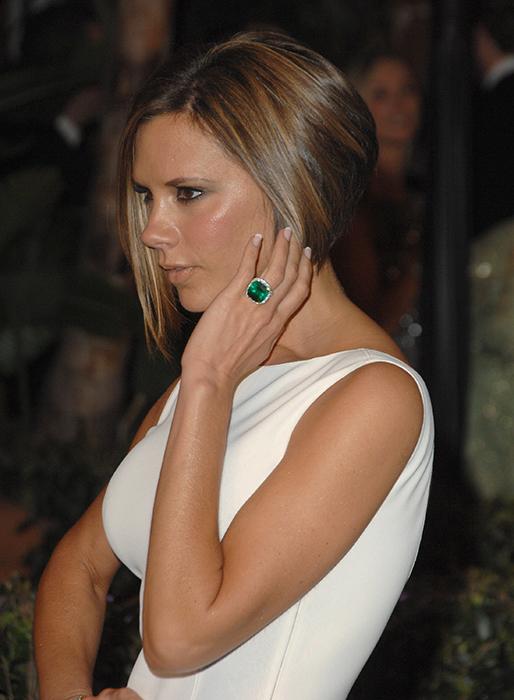 Victoria then moved back to a classic emerald cut diamond in a huge 15 carats by Chopard, a Swiss watch and jewellery maker.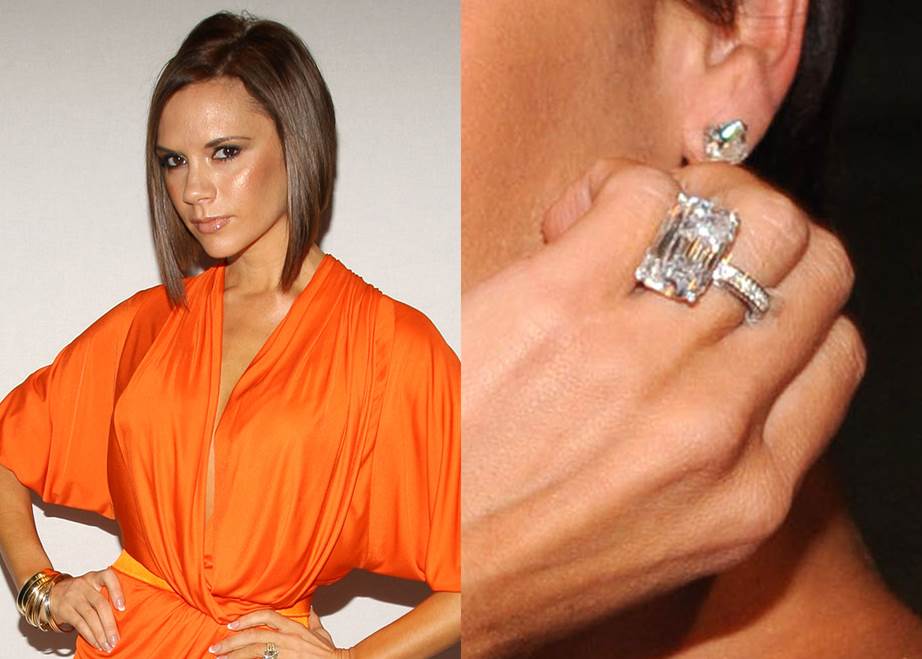 VB then moved back to bright colour, opting for an oval cut ruby as her next statement piece.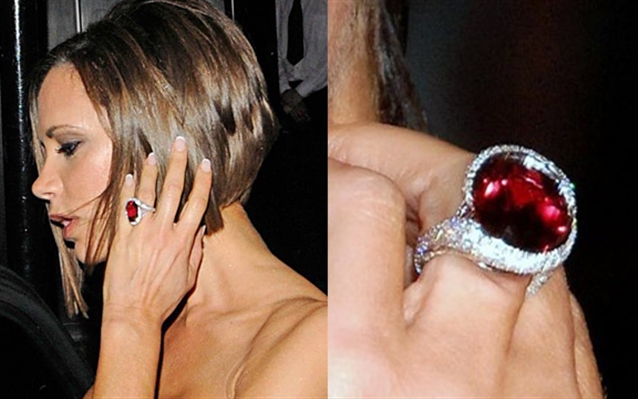 In 2010, VB decided to complete her holy trinity of precious gemstones and add a huge sapphire to her collection.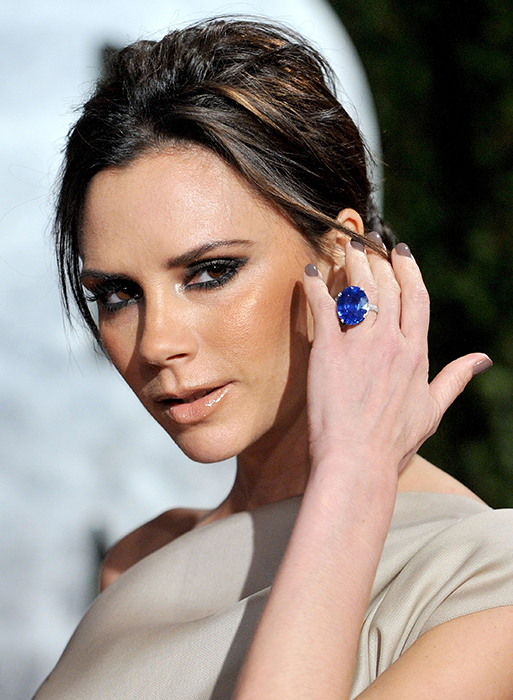 Victoria also added a slightly daintier ring to her collection in 2010, opting for a simple oval diamond on a yellow gold pave band. Very pretty! She reportedly purchased many of these rings for herself.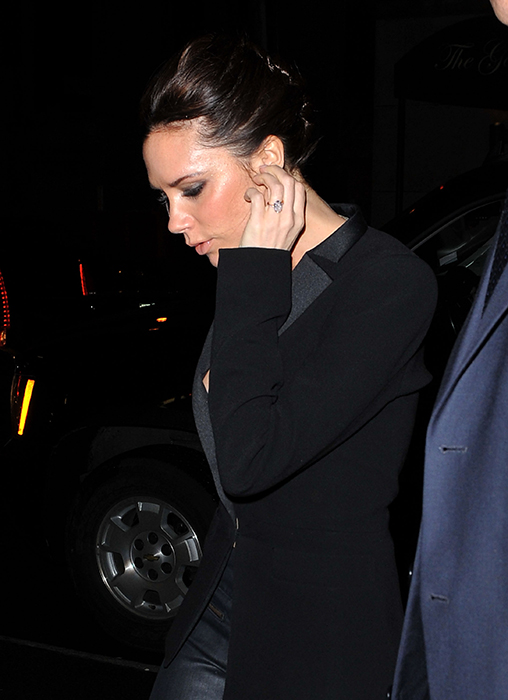 In 2015 VB debuted an interesting moonstone ring by Jacob & Co. It is reportedly worth £10,000. It's certainly unique!
At Cannes film festival in 2016, Victoria was seen wearing a stunning square cut diamond ring on a platinum band. It's beautiful and classic.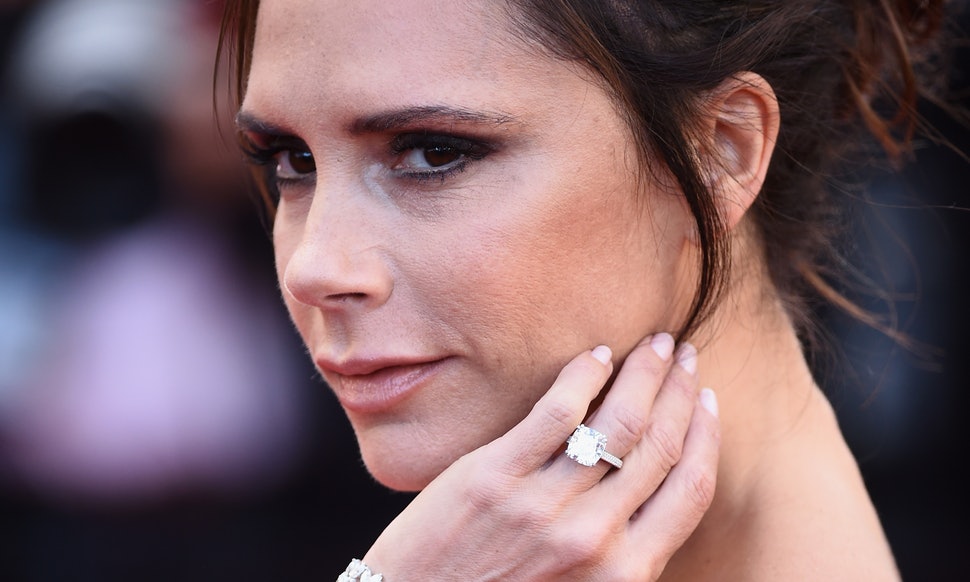 Just recently, at Paris Fashion Week, Victoria Beckham was spotted wearing a beautiful emerald-cut yellow diamond set in yellow gold. It looks fab paired with her gold watch!