Traditional wedding music from different cultures can be a wonderful way to bring your heritage or background into your wedding celebrations. Here are some ideas on Italian, Indian, Catholic, Jewish and Christian wedding music: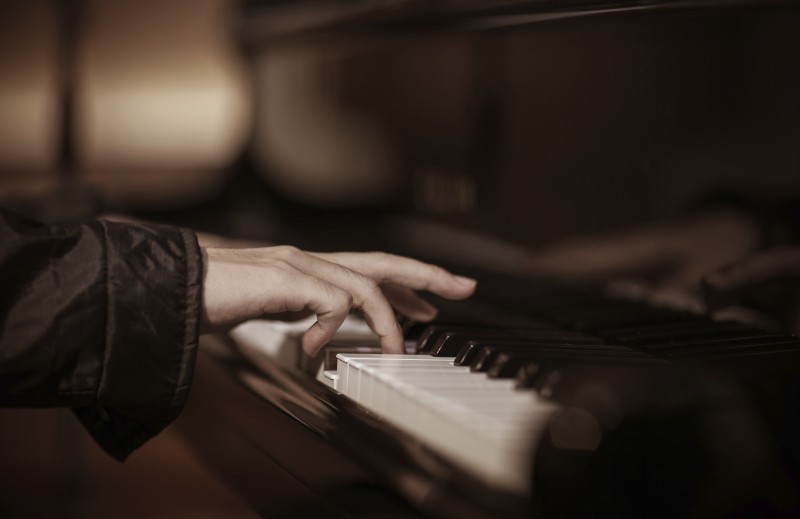 Traditional Italian wedding music
Most Italians are Catholic, so music played during an Italian wedding ceremony would consist mainly of catholic hymns. Italian wedding receptions, however, are vibrant, lively, passionate affairs, and the music played resembles this. Uplifting music will accompany Italian wedding celebrations such as the Money Dance and the Tarantella. The most popular Italian party song is 'Cella Luna', and you will always hear this played at weddings along with a good few others such as 'SciuriSciuri' and 'Calabrisella Mia Futura'.
Traditional Celtic wedding music
Celtic wedding music introduces atmosphere and originality to your wedding day. Celtic bands may include a fiddle, hammered dulcimer, flute, tin whistle, Celtic harp, Scottish Highland pipes, Irish Uillean pipes, bouzouki, or button accordion, and are usually accompanied by a caller, giving you the opportunity to incorporate a Ceilidh as part of your reception.
Celtic wedding music ranges from wistful lilting melodies to lively jigs and reels, so you won't have a problem in finding pieces to accompany every part of your big day. Popular Celtic tunes include 'Mairi"s Wedding' (The Lewis Bridal Song), 'Skye Boat Song', 'Scarborough Faire', 'The Star of County Down'.
Traditional Indian wedding music
Traditional Indian wedding bands will include instruments such as a sitar, tabla, tempura, dhol, and tumba. Hinduism is the most prevalent religion in India, and Hindu weddings are spread over five days including a number of different ceremonies, each with its own music and songs that reflect the stage of the wedding that the couple has reached.
Many Indian weddings also have a contemporary DJ playing the most popular Bollywood hits. These might include 'Babul Ki DuaayeinLetiJa', 'JooteDedoPaiseLelo' and 'MehndiLagaKeRakhna'.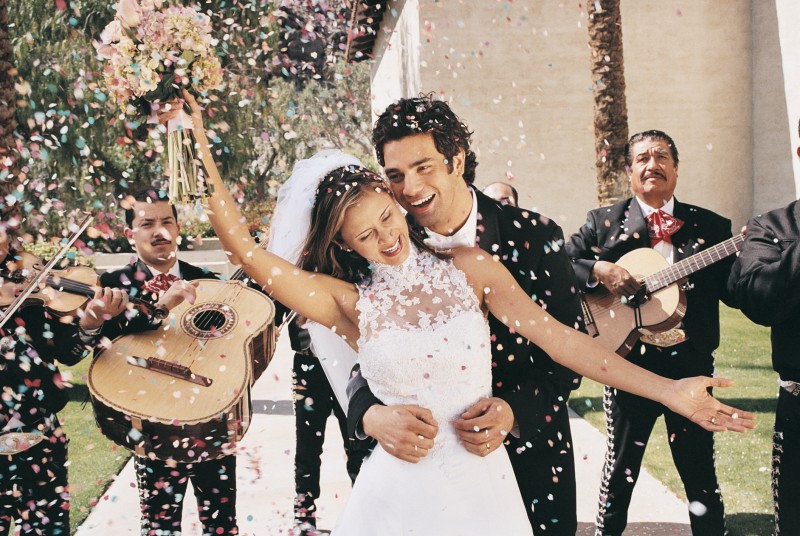 Traditional Christian wedding music
It is customary to sing two or three hymns during a Christian wedding ceremony, and some examples are 'Praise My Soul The King Of Heaven', 'Great is Thy Faithfulness', and 'Make Me A Channel Of Your Peace'. Traditional Christian wedding ceremony music is played on a church organ, accompanied by a church choir. You could also incorporate Contemporary Christian Music or gospel music for a more modern and livelier sound.
Traditional Catholic wedding music
Catholic hymns you might want to choose for your wedding ceremony include 'Love Divine, All Love Excelling', 'All Hailed Adored Trinity', and 'Joyful, Joyful, We Adore Thee'. Depending on the type of service you have you may also be required to sing the Sanctus, Memorial Acclamation, Great Amen and Agnes Dei. The Catholic Church has specific guidelines about music played during a wedding ceremony. It must be pastoral; so the congregation can join in, liturgical; giving praise to God, and musical; performed by experienced musicians.
Traditional Jewish wedding music
Jewish wedding ceremonies don't often include a lot of music. 'Baruch Chaba' (Blessed is He), may be played as the bride makes her entrance, and traditional Jewish tunes such as 'Dodi Li' (My Beloved is Mine, and I am His) may be heard during the signing of the register. Music always accompanies Jewish wedding receptions, however, with a combination of songs including 'HavaNagila' (Come Let Us be Glad) being played during the 'Hora'. Some couples may decide to play klezmer music at their reception, a genre of secular celebratory music enjoyed by Ashkenazi Jews. It is meant to mimic an accompanied human voice, and guests can dance to it.
Use Easy Weddings to connect with your dream wedding suppliers.
Browse the directory and start planning today!