Once you have decided who your bridesmaids are going to be, it's time to sit down and talk frocks. Your bridesmaid dress colours are usually an integral part of your wedding colour scheme so you want to get them right.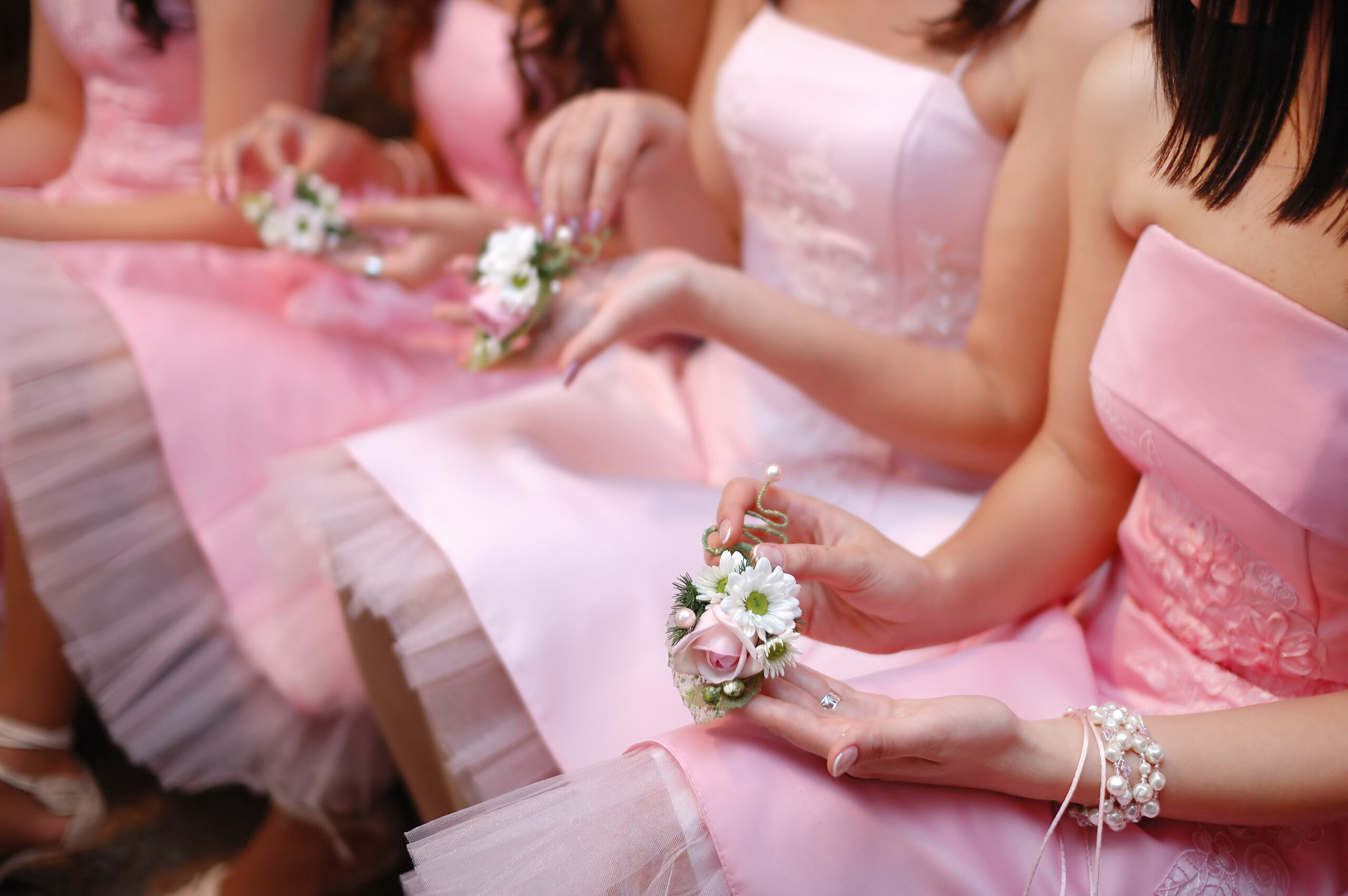 Vibrant colours
Brightly coloured bridesmaids' gowns are one of the hottest wedding trends of the moment. Consider frocks in canary yellow, cobalt blue, post box red, hot pink, aqua, coral, and jade. Why not combine these to create vibrant colour combinations? Choose a dress design that you love and get your bridesmaids to select the individual colours to reflect their personal style and complement their complexions, particularly if you are having a summer wedding with a tropical theme.
Rich dark colours
Up the elegance ante and go for darker colours such as navy, chocolate brown, burgundy, charcoal, or dark green, which are particularly suited to a winter or evening wedding. These colours are relatively flattering for the majority of bridesmaids, and they also have the advantage that they can be worn again to other social events without looking too much like bridesmaids frocks.
Shiny metallics
Metallic colours are popular in all aspects of wedding planning. Whether you use the metallic theme for the actual dress, or just accessorize with metallic shoes and details, gold, silver, bronze and metallic pink are all lovely bridesmaid dress colours. Gold and bronze work extremely well for a summer or autumn wedding, while silver is ideal for the winter.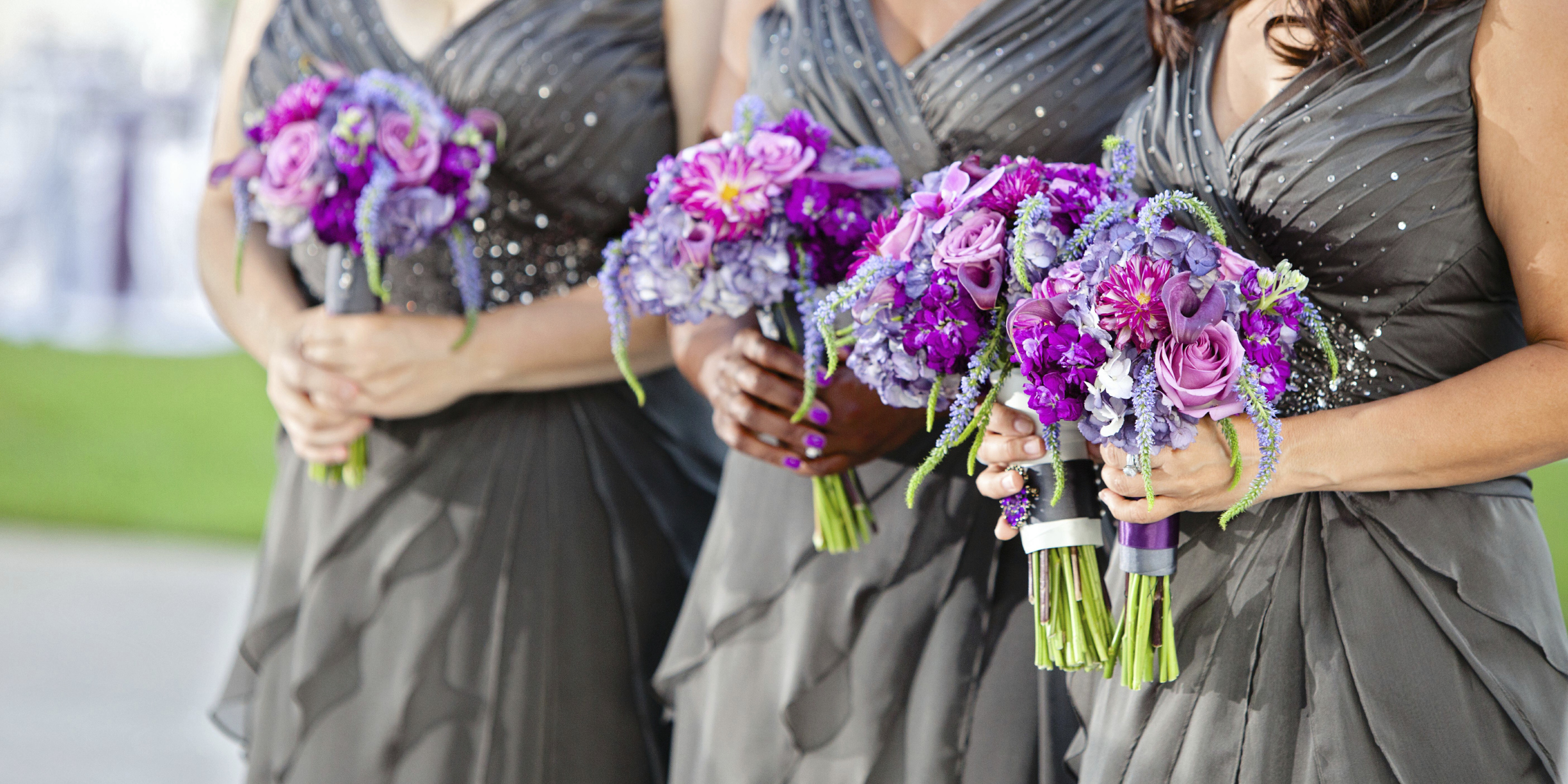 Black and white
These two wardrobe staples are popular colours for bridesmaids' gowns. Your bridesmaids will love you eternally when you tell them they can wear elegant black gowns, and you can always add a splash of accent colour with a sash, corsage, or bouquet. Some people believe that only brides should wear white at a wedding, but in years gone by all the bridesmaids wore white to confuse evil spirits. Dressing your bridesmaids in white can be a very fresh modern look, especially for a summer wedding, and don't forget it's not set in stone that you have to wear white yourself.
Feminine pastels
The first image that pops into our heads when we think of bridesmaids is usually girly pink frills, ribbons, and bows. Although pastel hues are not as prevalent as they used to be, many brides still choose from this palette, especially for daytime spring or summer weddings. Baby blue, lemon yellow, and lilac all make good alternatives to pale pink, but keep in mind these colours are unlikely to flatter chunkier bridesmaids, or those with pale complexion.