Who doesn't love cute stationery? We do! We'll take anything that has pugs printed on it, or stripes, polka dots or other cute prints.
As much as we love typing away at our desktops and watching a cheeky cat video (or 10!), physical paper goods are so satisfying! Here's everything you need for your wedding from the stationery section:
A wedding planner
If you want to be the organized bride and prevent last-minute mishaps or forgetting to arrange for a band to play music at your wedding, you need this! At a fraction of the cost of a real-life wedding planner, this nifty little organizer will make sure you're on track for everything from catering to seat planning. This adorable Kikki K folder lets you write down ideas and notes while planning for your "Big Day!".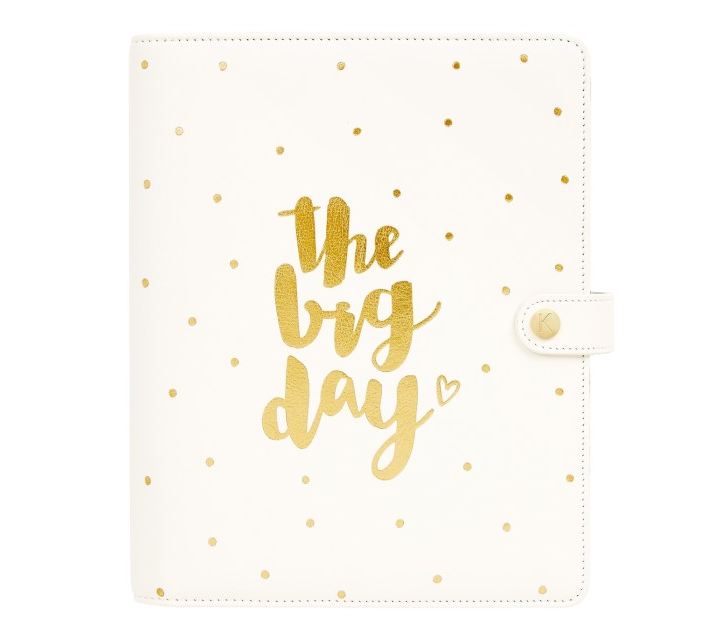 2. Cute pencils to fill in your planner
Kate Spade has a line of wedding accessories and we want every single thing they make. From engraved wedding cake knives to drinking straws. Check out this set of pencils with polka-dots and stripes that you can get from Mr & Mrs Jones. They are so pretty, you could just let them sit on your desk and look pretty.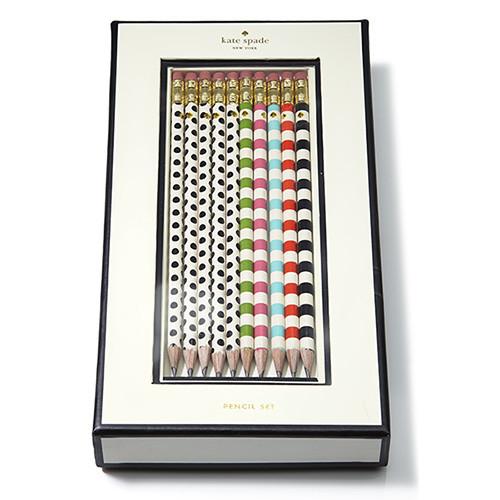 3. A tacklebox
This is the 'Tackle box' from Kate Spade that you can use to keep your day organized. you can little bow paper clips and pins, pencils, tape and more. Super cute and very practical.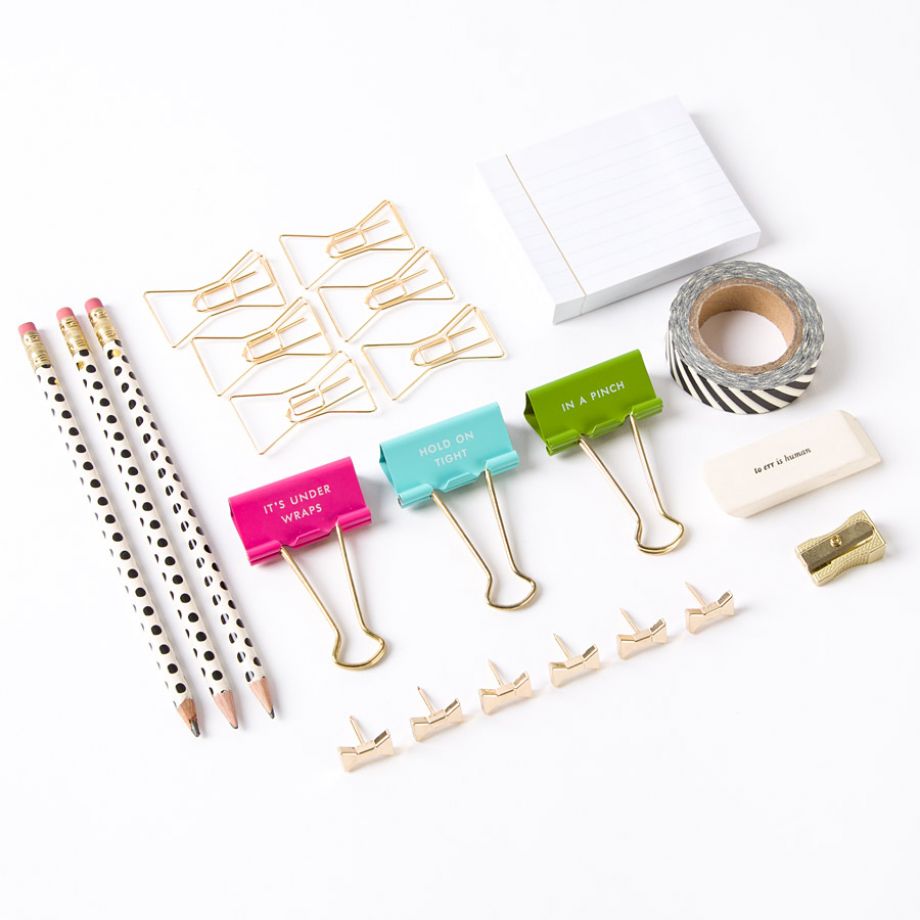 4. Save the dates
Save the date cards are a less formal way of letting your potential guests know when you're planning to have your wedding so they can make necessary arrangements to take time off. They seem unnecessary but if you don't send them and then have guests already booked up, you may regret it! We think they are especially important if the wedding is overseas or during a busy period like NYE, Christmas, a long weekend or holiday.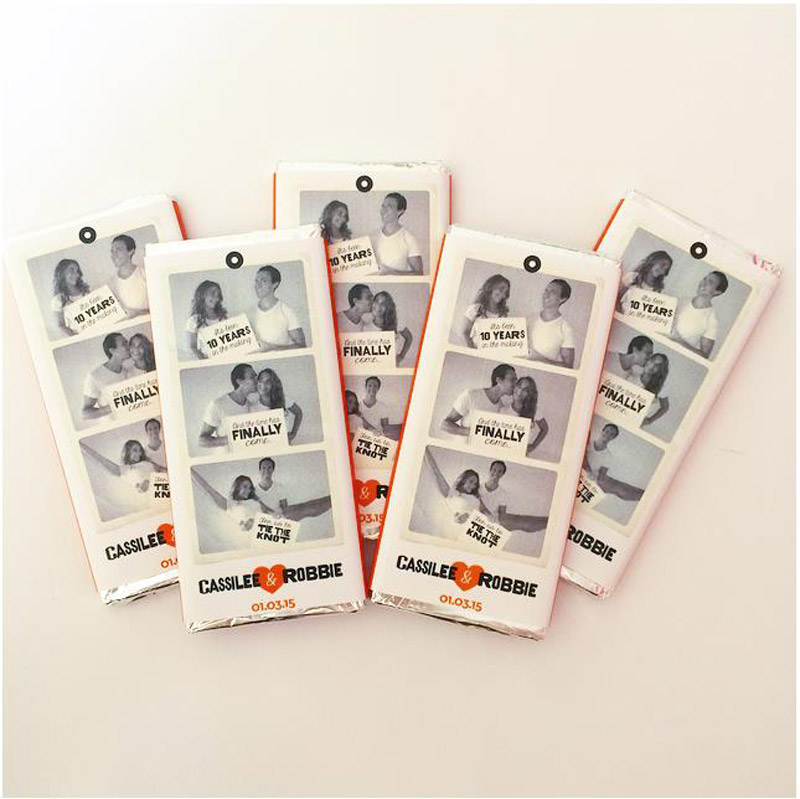 5. Bunting
This is actually considered an item of stationery considering it's made from paper/card. This gorgeous gold MR AND MRS bunting is from Kikki K, but there are plenty of options elsewhere from other retailers, including custom bunting on Etsy that you can choose the size, colour and message for! How cute.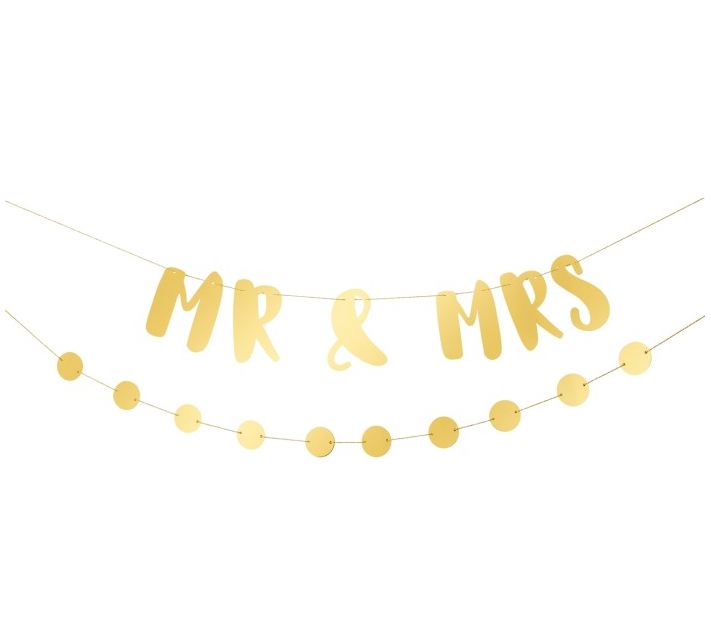 6. Photobooth props
Photobooth props are a must if they aren't provided by your photobooth! You can buy some online from Etsy or eBay for a relatively low cost, and trust us, the pictures will be worth it!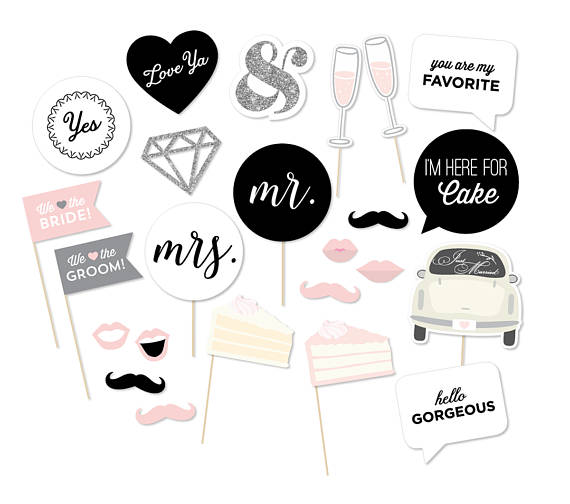 7. Invitations
Probably the most important items you need to get your guests to the wedding is invitations! The invitations are one of the most fun wedding planning to-do's, as they are so beautiful and seeing your names there together makes it all the more real. Plus, there are so many elements to consider, from paper sheen and thickness to bows and embellishments, envelopes and envelope liners, to calligraphy and font choices, to colours and styles. Ideally, you want your invitations to match your wedding theme, colours and whole vibe, but there is no hard and fast rule on this! We love old school letterpress invitations and the trend of using wooden invitations, here is an example: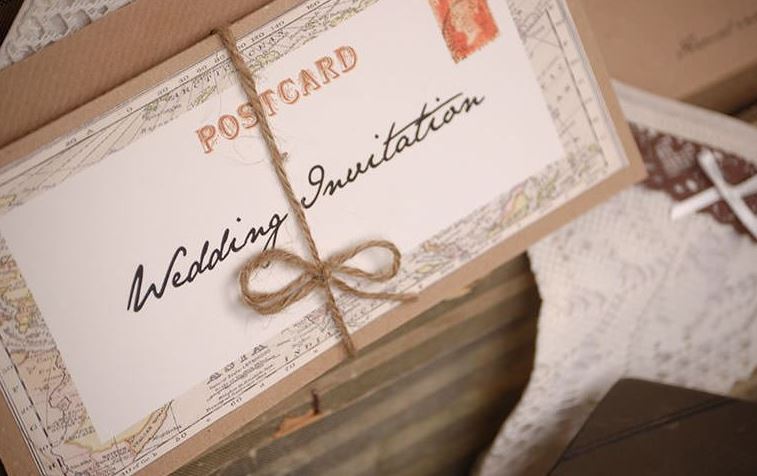 8. Guestbook
Of course, if you want to keep a physical memory of your guests and their good wishes, you are going to need a guestbook! You can get these online, from stationery shops like Kikki K, or have it custom made.