Your wedding photographs are lasting memories of your big day so finding a wedding photographer will often be top of your wedding to-do list. There are a lot of things to think about so start with our quick guide to finding a wedding photographer: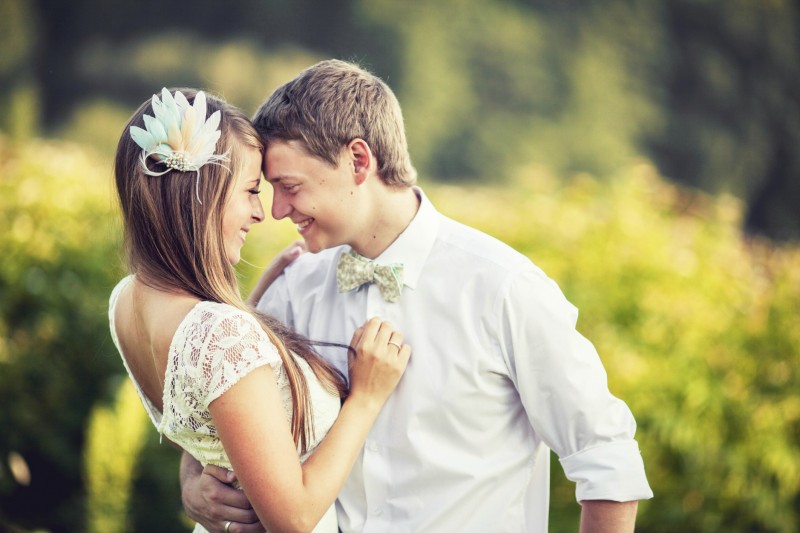 Wedding photography can be divided into two main styles, traditional and reportage:
Reportage photography
Reportage or journalistic photography is becoming increasingly popular, and narrates the story of the big day without a lot of interference from the photographer. This style of photography involves the photographer trying to capture events as they happen spontaneously, rather than staged poses.
Traditional wedding photography
Traditional wedding photography will incorporate group photographs of family and friends, and also the newlyweds in various romantic settings. It often consists of staged poses of the main wedding events; the exchange of rings, the signing of the register, the cutting of the cake, and the first dance.
Most couples are happiest with a combination of these two styles. They want natural photos that capture the real atmosphere and emotion of the big day but they also want to be sure that the photographer has taken great shots of the day's proceedings, the couple together, and their family groups.
Finding a wedding photographer
You should start thinking about your wedding photographer twelve to eighteen months before the big day. You can start to interview potential candidates, to see which one best suits your personal taste as well as your wedding theme.
In order to be a first class wedding photographer they need to have a good rapport with their clients, be able to put them at ease and make them feel comfortable in front of the lens. The photographer will have to be authoritative when giving instructions to the couple and their guests but without coming across as bossy. They will be present at your wedding for most of the day which means they will have to carry out their duties in an unobtrusive way.
When you interview your potential photographer, they should show you a complete set of shots from a previous wedding they have covered, rather than just presenting you with a portfolio of their best work. You should also expect them to offer you some original ideas based on the style and overall theme of your wedding.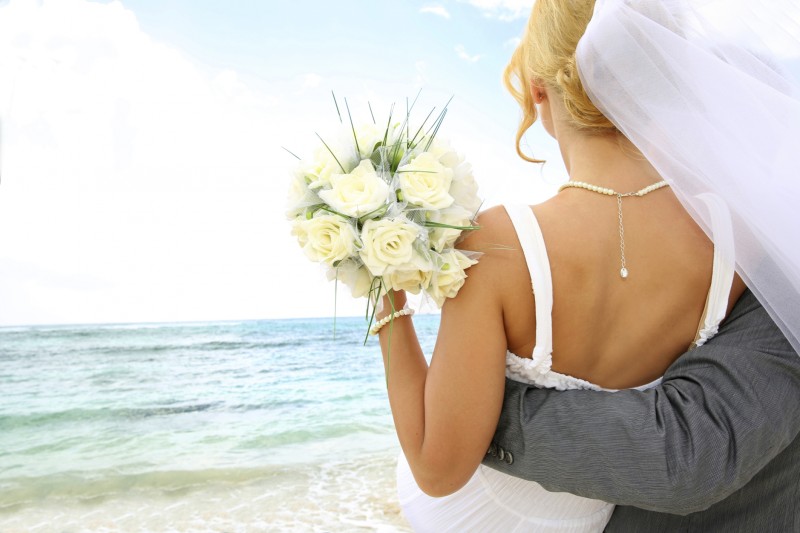 Here are some questions to ask potential photographers:
What does the package include?
When will you arrive and how long will you stay?
Do you have a plan for bad weather if the photos are to be taken outside?
What does the wedding album cost?
How much are additional prints?
Are there any particular poses, or group photos that you have in mind?
How will the photos be presented?
How long will we have to wait for our photos to arrive?
Can we have the images digitally?
Digital wedding photos
In this age of digital photography, more and more couples are choosing to buy the digital files of the images. Some photographers also publish your photos on a password protected web page giving your family and friends an opportunity to browse the images and order their own prints. The good thing about this is that you can have as many photos printed and framed as you like, in whatever format you like, whenever you like.
However there are certain downsides. A professional photographer will compile a photo album with a certain artistic flair, and will also make sure that the colours are represented correctly on your printed images. They may also get good discounts with printers that you may not be able to negotiate yourself.
Use Easy Weddings to connect with your dream wedding suppliers.
Browse the directory and start planning today!