At just 21, the then Princess Elizabeth, married Phillip Mountbatten, just over 70 years ago, on the 20th of November. But did you know these little details about her wedding and that amazing wedding dress?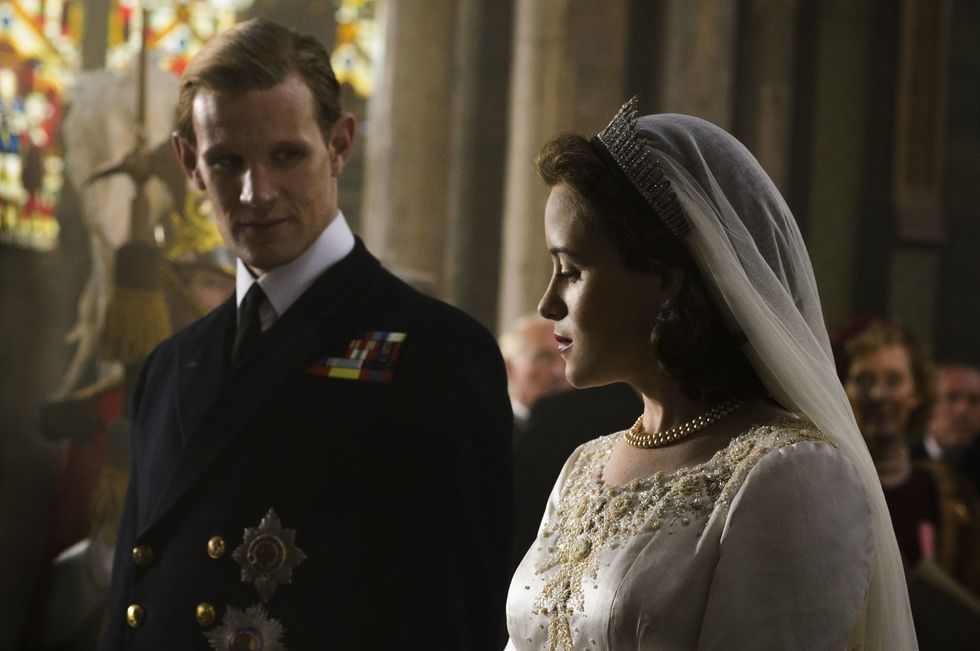 The dress was designed by British fashion designer Norman Hartness, who served the queens fashion needs throughout his career, designing her many outfits.
The wedding gown was ivory silk with a 13-foot satin train and was embellished with imported American pearls and crystals. Over 10,000 pearls, to be exact! The embellishments resembled jasmine, lilacs, roses, and smilax.

Because the wedding dress was created less than two years after World War II, the royal family and British Government had to use rationing coupons to purchase the necessary materials to create her wedding dress.
QueenThe estimated value of the dress, by today's standards, would be approximately £30,000, according to Netflix show The Crown, based on the royal family, and Queen Elizabeth in particular. The show features a remake of the beautiful wedding gown, which they reported costing about £30,000 (roughly $37,000 USD). To put this into a perspective of more recent royal weddings, Kate Middleton's wedding gown cost a huge $434,000 USD, and Princess Diana's allegedly cost $115,000 USD.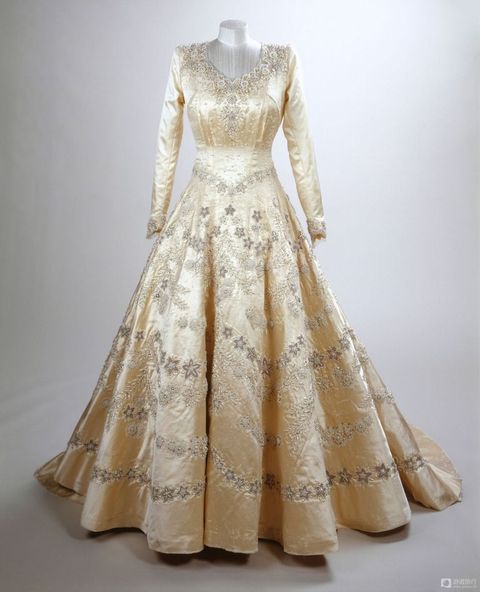 "It took five days to shoot that scene, and the dress, an exact replica, weighed a ton," Claire Foy, the actress responsible for playing Queen Elizabeth in The Crown, told The Telegraph. "All the fiddling to get it right, and needing the loo and you've got a crown on your head. For this young woman to be wearing all that and then have the composure to walk through the Abbey full of dignitaries and heads of state, and then having to be anointed… It must have taken huge gumption." Plus… her crown broke on the day!
"The Fringe Tiara was given to Queen Elizabeth on her wedding day, and the hairdresser broke it," royal jeweler House of Garrard tells MarieClaire.com. "On that day, they had it police escorted to the House of Garrard workshops. We fixed the tiara that morning, had it sent back to Queen Elizabeth, and then she got married in it. You don't expect the royals to have those sorts of mix-ups, but they do!"