There's nothing quite like being able to pull off the ultimate surprise and if you are not a big believer in traditions, one of the best opportunities you will get is to have a surprise wedding!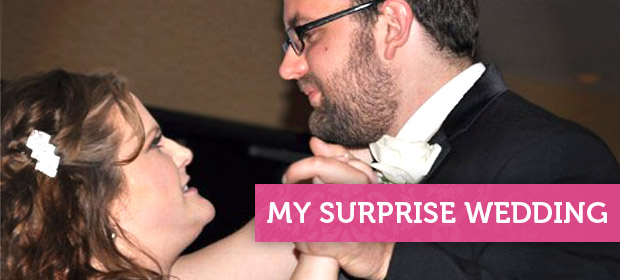 Too tricky you say? Not at all.
When you look at all of the planning that goes into a wedding, you could actually save a lot of time and money by combining it with another event, like an engagement party, anniversary or even a milestone birthday party.
Rebecca and Leigh decided to get married at their engagement party to save the stress of also planning a wedding.
The couple only told a select few people of their plans, so the majority of their 130 guests had no idea what was in store.
"Leading up, everyone had their suspicions and occasionally people would ask or imply we were going to get married. Deny, deny, deny!" Rebecca says.
"There were a few wardrobe changes to pull off the surprise but it all went off without a hitch."
Here are some tips to help you pull off a surprise wedding that will delight your guests.
Create a Cover Event
To ensure a great turnout, you'll need to dream up a creative decoy. If your family is already getting together for a planned holiday, you could seize the moment to plan something on location or if you have a 30th or another milestone birthday, you could plan the wedding a week before or after and claim it is to celebrate this occasion.
The most common, however, is to use the engagement party as a ruse and get hitched then.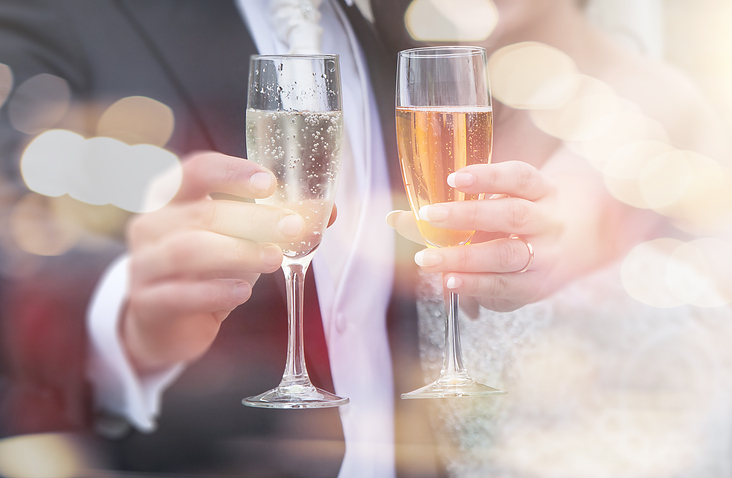 Explore all options for a venue
Because this is a surprise, huge alarm bells will be going off if you decide to hold your surprise wedding at a church.
To avoid this, look at venue options that have the capacity to hold the number of guests you would like, but that could be a place where an event of any kind could be held.
This could include a local cafe, function centre or even a picnic at a park or beach.
Get creative with decor

No one is expecting traditional wedding decor, so you can get creative and incorporate any theme, colour and look.
You can do all of this and still create a main ceremony area if you wish to. Talk to your vendors about ways you can disguise the set-up so that it doesn't immediately scream wedding.
There are many ways you can camouflage things with sheer fabric and accent lighting to deflect any suspicion until you are ready to make the announcement.
Who to tell about your surprise wedding
The aim of the game is to keep a firm lid on your secret, but there are a few people you may need to tell to help you pull it off, like your closest friends and family members.
You will need to let your vendors know, so they can go into secret squirrel mode and it is also worthwhile telling a trusted best friend (perhaps someone you might have had in your bridal party) who can help with the planning and also be an official on the ground on the day of the big reveal to make sure everything runs smoothly.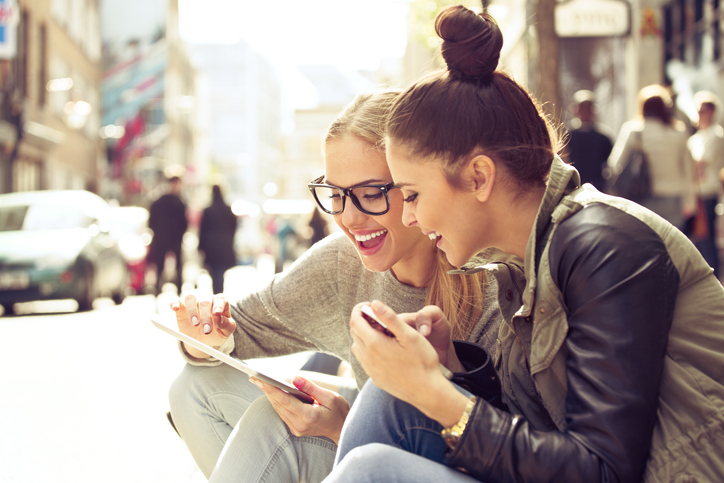 How to reel them in
One of the major worries of planning a surprise wedding is knowing how to get your interstate and international guests, who wouldn't think twice about hopping on a plane to attend a wedding, to also want to do that for what might be seen as a less important event.
How you deal with this can be determined by their personality – and you will know them well. If you think sending a carefully worded invitation that insinuates there is a big announcement to be made at the party, that could simply be enough.
Or, you could include a hand-written note with the invitation expressing how much their presence would mean to you and your partner.
If the worst comes to worst and the hints are falling flat, but you really want them there, you might have to let them in on the secret under strict instructions that they keep their lips sealed.
Plan the big reveal
You might want to declare from the moment they arrive that they are in fact attending your wedding and start off with a bang.
Or you may wish to let the excitement build up and slip away to get changed and announce the ceremony when you and your partner are both ready to begin.
In venues that have multiple rooms, you could set up one room as you would an ordinary function and the other as your dream wedding setting and when the time is right, usher your surprised guests from one room to the other.
Being prompt
If you decide to start the event with the wedding ceremony, make sure you highlight the importance of guests arriving on time.
The word prompt is a good one to use.
Also be clear on your invitations if there is a dress code you'd like people to adhere to. If you are going for a casual affair at the beach, shorts and thongs could be okay, but if you are looking for a classier affair, explain that you would like your "30th" to be a semi-formal event.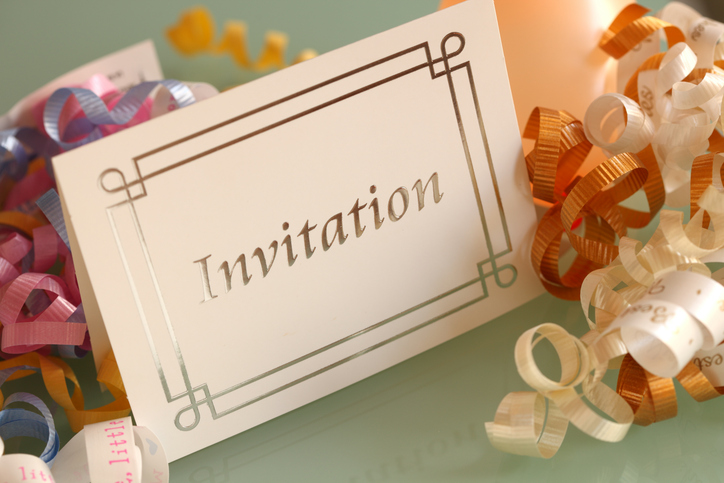 Recruit coordinators
It could be your bestie or someone else that you have let in on the secret, but you will need a small team on the ground to do small tasks like pause the music, hold the drinks at the bar and cue the wedding ceremony.
As far as making the announcement, you can either have your celebrant do it, or create a huge surprise to your guests by announcing it yourselves when you and your partner walk out for the first time.
Be prepared to forgo some formalities
If you are a traditionalist, a surprise wedding is probably not for you. While you can still have your first dance and the cake, you will probably be hard-pressed to get people to do an on-the-spot speech.
Also, you could try including something delicious and reminiscent of traditional wedding food by having something like mini desserts and champagne cocktails, or a light buffet that guests can visit throughout the event.
Don't be tempted!
Planning a wedding, no matter the size or style, is a super exciting time and there may be occasions where you are bursting to tell your mum or cousin what you are doing. You will miss out on the payoff of seeing their surprise and excitement when you make the announcement, and this is what a sneaky wedding is all about.