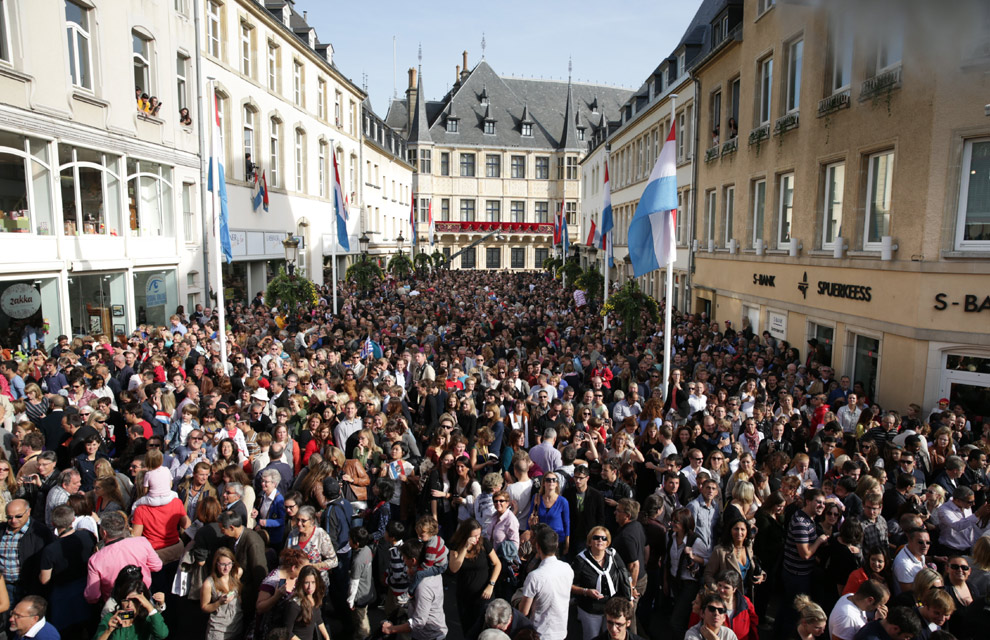 Europe has celebrated yet another royal wedding with the dashing heir to Luxembourg's crown, Prince Guillaume, marrying his sweetheart, Belgian countess Stephanie de Lanoy.
Royals, dignitaries and tens of thousands of well-wishers turned out to watch Stephanie go from countess to princess and, naturally, there was plenty of pomp and ceremony, complete with  tolling bells, soldiers with swords and, of course, fireworks.
The tiny Grand Duchy of Luxembourg is wedged between Belgium, France and Germany and is one of Europe's richest nations and the marriage of the heir to their throne, the handsome bearded Prince (once one of Europe's most eligible bachelors) was celebrated over  two days of festivities.
The bride wore a beautiful Elie Saab gown featuring elbow-length sleeves and a four-metre. It is said the gown took 3000 to hand sew.
The weekend's guest list included kings, queens, princes and princesses, mostly from European countries, and included our own Princess Mary of Denmark, Prince Naruhito of Japan, and Britain's Prince Edward and his wife, Sophie, the Countess of Wessex.
The couple married in a civil ceremony at Luxembourg City Hall the day before the official Catholic ceremony, which was held at Notre Dame cathedral and conducted in a mix of French, German and Luxembourgish.
More than 800 people were then invited to the couple's wedding banquet, which was catered by Bocuse d'Or-winning chef Lea Linster (who is from Luxembourg). They dined on a buffet medley of Riesling-marinated pork and veal pate, lobster in gelee consomme, and sea bass in salted crust and thyme stuffing. Desert consisted of choux a la creme pastries, Madeleine cakes and creme brulee.
After the banquet, the newlyweds walked through the streets of Luxembourg, shaking hands with well-wishers before enjoying a fireworks show in their honour.
They then drove off to their honeymoon in a limousine attached to which was a sign that read 'Just Married' in Luxembourgish.