Before you select your wedding stationery, choose your bridesmaids dresses, order your flowers, or shop for decorations, you'll need to give some thought to your wedding theme. There are plenty of places to find wedding theme inspiration and here are just a few of them.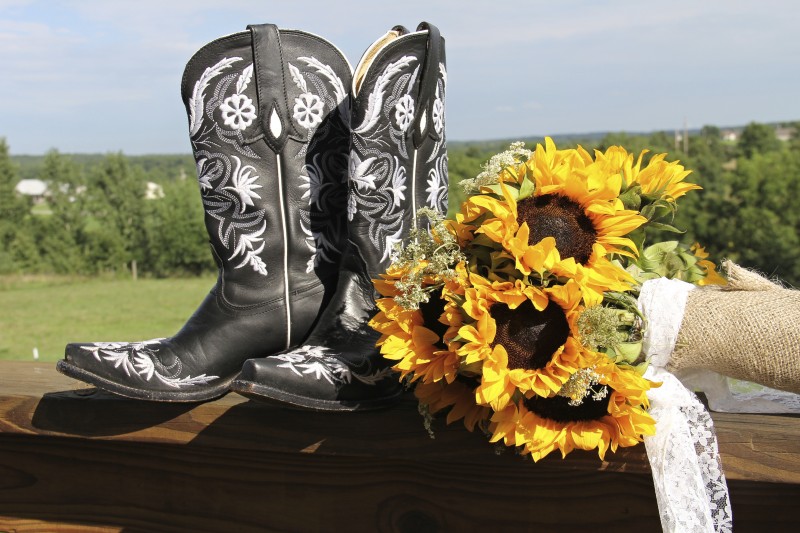 Wedding theme inspiration – a significant era
Do you adore 1920s films or 1970s music? Do you and your fiancé have favourite era?  Picking a particular era as a wedding theme can influence the car you go with to arrive in and the style of your bridal outfit.  If you allow your guests to know the era you have picked beforehand you might even get a few dressed appropriately. It can also help with your choice of reception venue together with the food and drinks served there and the music you will pick for the day.
Wedding theme inspiration – a colour scheme
If you are going with an overall colour scheme for your wedding, you have to decide what it will be relatively early.  Check out the decor at your selected venue and find out if there is a specific colour that would complement it. If you don't have a specific colour in mind you could the colour of a favourite bloom as inspiration, or colours relating to the season you are organising the special day. You can use your selected colours for your invitations, your bridesmaids' gowns, your flowers and decorations and your wedding favours.
Wedding theme inspiration – seasonal inspiration
When is your special day taking place? You may select a seaside theme for a summer wedding, organising fish and chips for your wedding breakfast, and including seashells into your flower arrangements and wedding favours. A spring wedding theme could utilise fresh colours, spring flowers, white cottons, and light salads, while a winter theme may suit silver and gold, winter foliage, hearty puddings and heavy velvets. The season of your wedding can be inspirational for choosing the colours, fabrics and food for your wedding.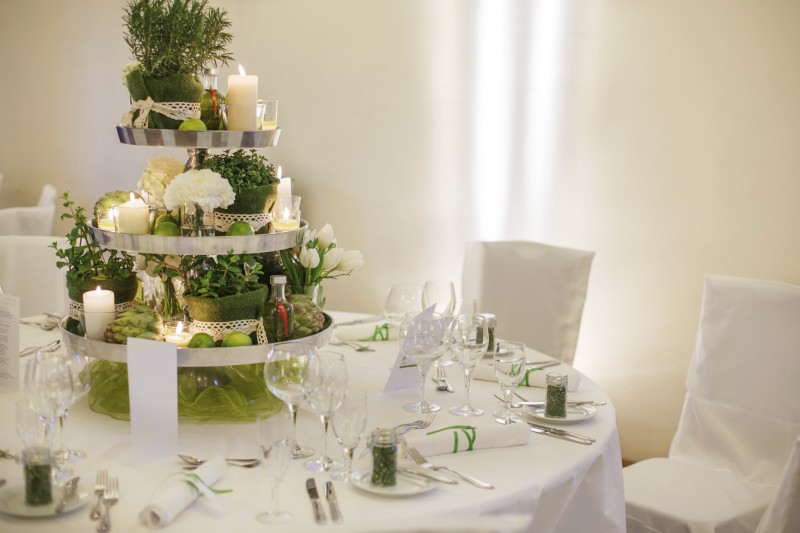 Wedding theme inspiration – a country theme
Did you and your fiancé meet in a different country, or have you taken a special holiday together? Just imagine that you met when visiting Japan – you could take that country as the inspiration for your wedding theme.  You could go with Japanese symbols as a motif on your invites and stationery, serve sushi or other Japanese food like canapes, have your bridesmaids gowns use the traditional Japanese look, and have cherry blossoms in your flower arrangements. Is there a country that has specific relevance for another reason, maybe because you will spend your honeymoon there?
Wedding theme inspiration – dare to be different
A wedding that fits the personality of you and your fiance will be a wedding to remember, so talk your ideas together and don't disregard anything just because it is not typically done at a wedding. There are no rules so don't feel that you must wear the traditional white gown, hold the reception in a hotel, serve a three course dinner, or pick a traditional first dance. Remember that it is your wedding day and you can do whatever you want to make it unique for you.
Use Easy Weddings to connect with your dream wedding suppliers.
Browse the directory and start planning today!