Nottingham in England's midlands is a bustling and thriving city with stunning buildings and scenery. With its own castle and two 19th century universities, Nottingham is a beautiful city to have your wedding or to take your photos in.
Glenn Mather is an experienced wedding photographer who opts for a relaxed and natural approach to his work. Glen loves to tell stories in his work, so if you go with him for your wedding photography, then you'll have your unique story as a couple told through his beautiful photos. Glenn offers a great range of packages to suit every budget. His digital package is the most affordable at £249, and he has many in between this one and his most comprehensive, the 'gold' which costs £1099. Glenn's style is very classic with lovely colour. He's perfect for those having a classic English wedding.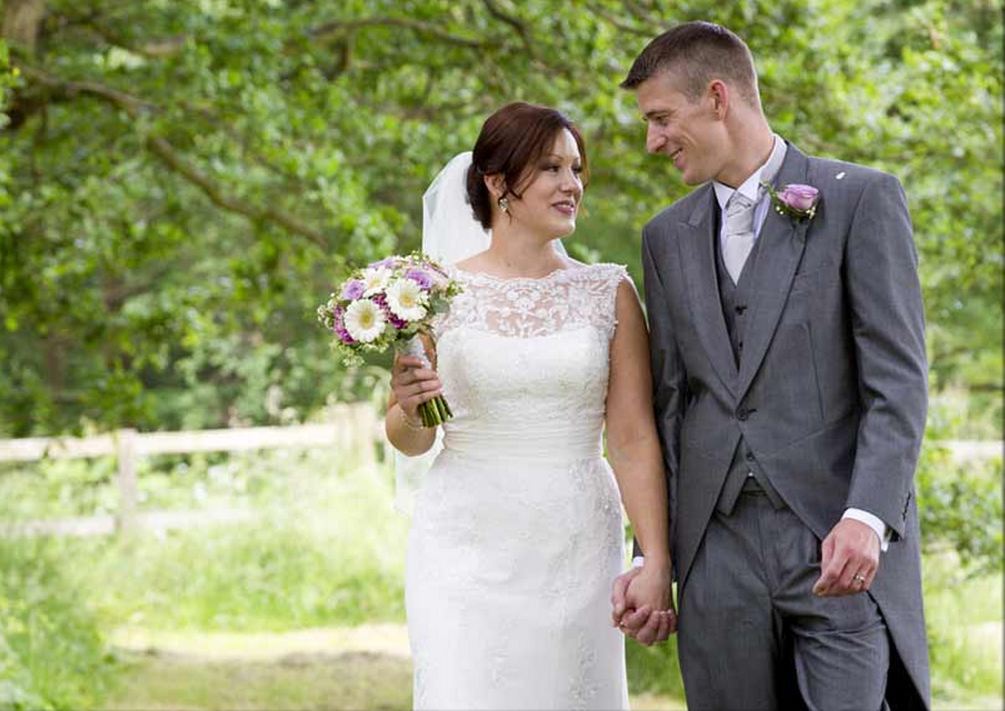 Martelle Photography is made up of husband and wife duo, Martin and Ellen. These two are offer creative wedding photography paired with their relaxed personalities which makes for a perfect combination. These two work in a documentary style, which is where they capture moments as they happen naturally rather than attempting to construct moments. Being used to the famously unpredictable British weather, these two love to use this to their advantage. Firstly, they always come prepared with their waterproof cameras so that should the skies open up, they can keep shooting. Secondly, they use the weather to fuel their creativity. You'll find beautiful shots in their portfolio where blue or bleak skies, sunshine or rain, are featured and showcased. For natural and creative photographers, these two are the ones for you.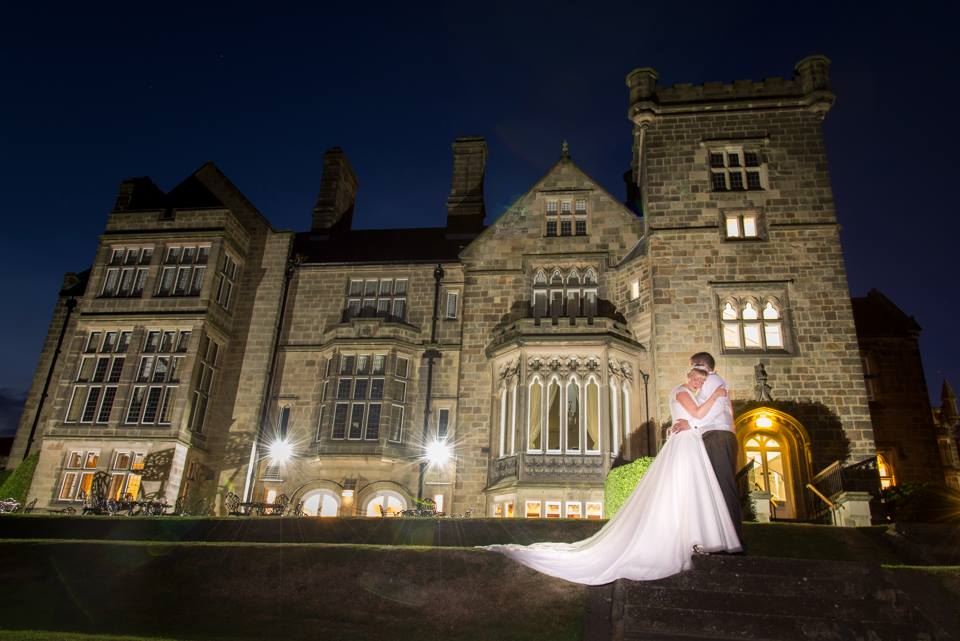 Crash is all about capturing those beautiful moments from a couple's big day. He loves to capture the big moments, along with the small ones that may be missed or forgotten otherwise. Crash loves to tell stories. Not just of the wedding day itself though, he likes to delve deeper to convey the story of the two people who have dedicated themselves to loving each other. Crash's style is soft, elegant and absolutely gorgeous. Get in touch with him today so you don't miss out on having this talented and artistic photographer for your wedding.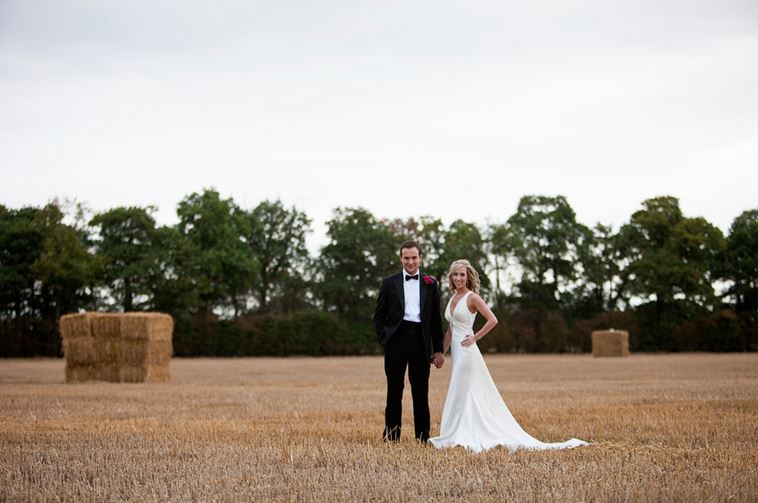 Martin is a wedding photographer who you can trust. He is someone who truly cares about his clients and his work which results in him going the extra mile. Martin works in a documentary style so that you can remember your day as it really happened. His style is perfectly romantic and artistic. His photography is made up of love, joy, beautiful compositions and amazing colours.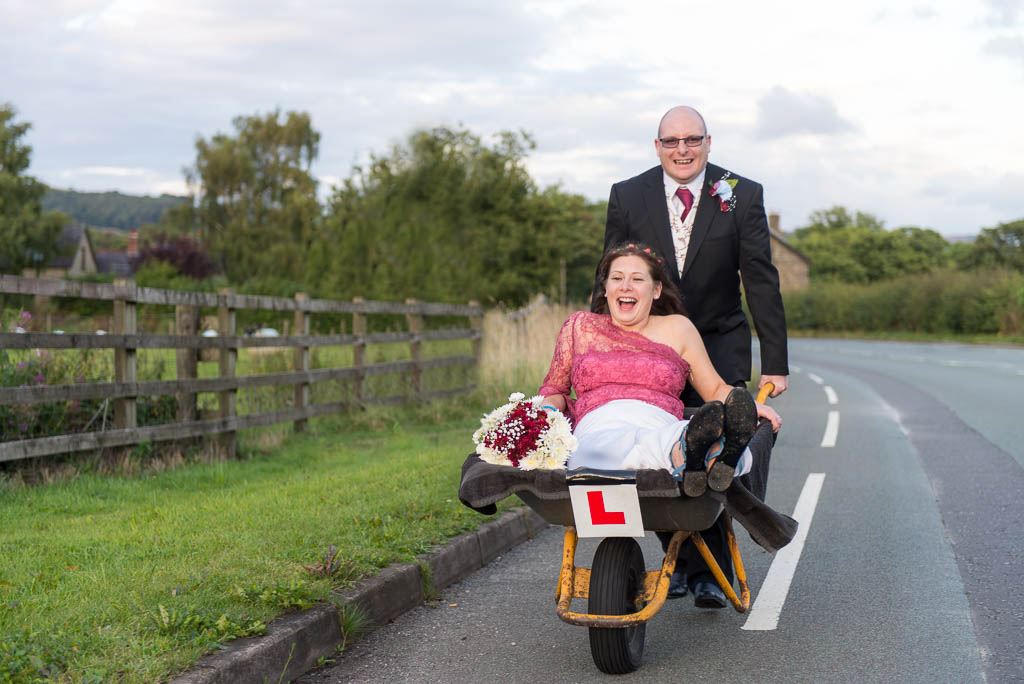 Mamad is the photographer behind the lens at Twig and Vine Photography. He has been a professional photographer for the past 25 years and he considers himself a storyteller. Mamad loves to tell the story of a wedding day and would be delighted to tell yours. He works in a documentary style which results in beautifully authentic photographs. One common thread throughout Mamad's photographs is that they're all so perfectly lit. He uses natural light with complete finesse and his work is always full of love and joy. Choose Mamad for a range of beautifully composed, naturally lit and emotionally charged photos for your wedding.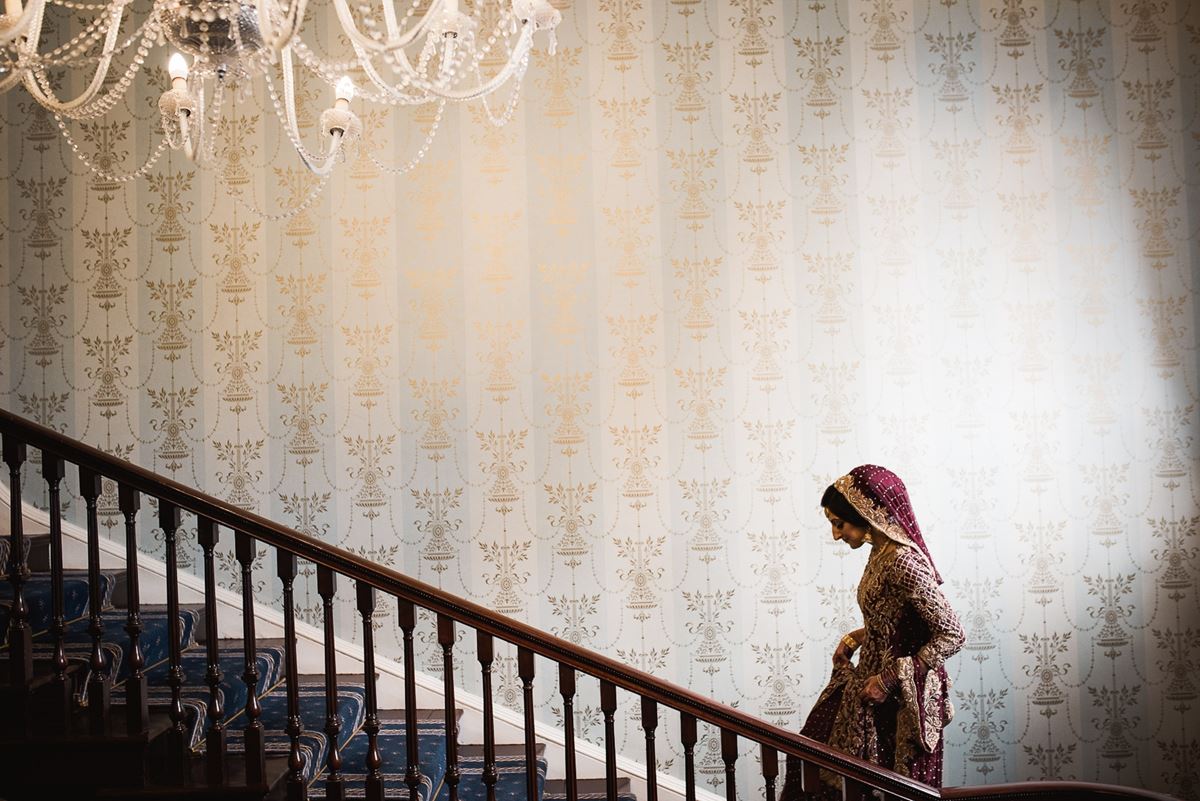 John is here to capture your wedding day so you can look back and remember the day as it was. As a result, he works in a natural and unobtrusive style to achieve the most organic snaps from your big day. John is not here to give you posed photos so if that's what you're looking for then he isn't the photographer for you. He offers three packages that start from £1095. Jon's style is a delicate spin on classically coloured wedding photography. His style is emotional, light and joyous.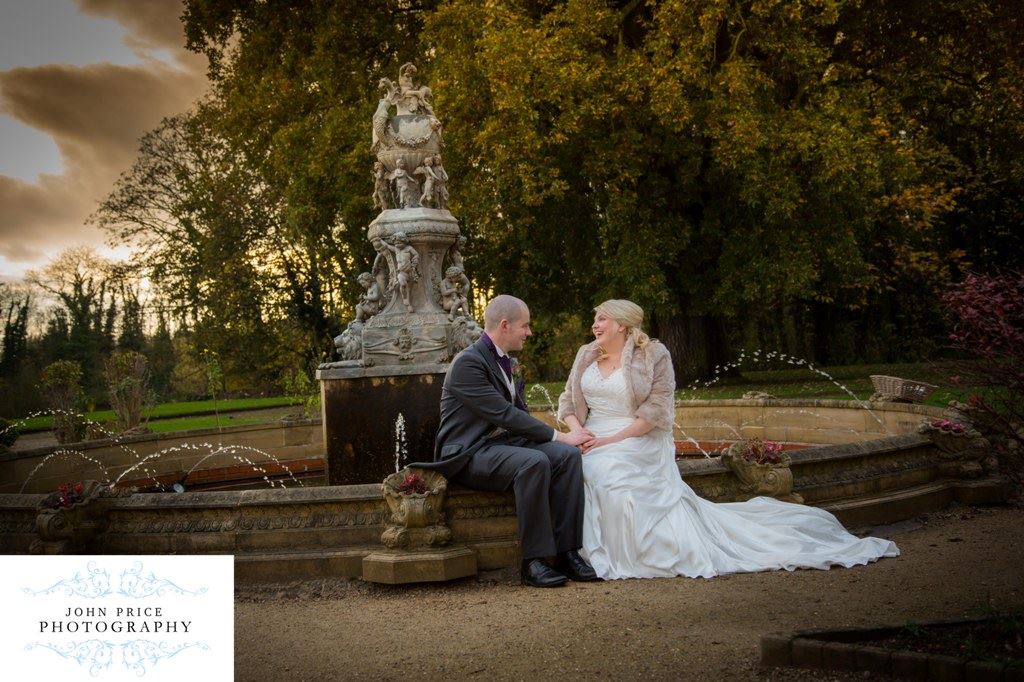 Chris is a documentary photographer who is all about telling stories with his photography. Chris is big on real moments between a couple on their wedding day. This is how you get the best authentic story after all. Chris' style is modern and delicate. The colours in his images are deep and rich. His work is supremely beautiful, elegant and wonderfully organic. Give Chris a call if you want to look back on wedding day photos and remember the day how it was.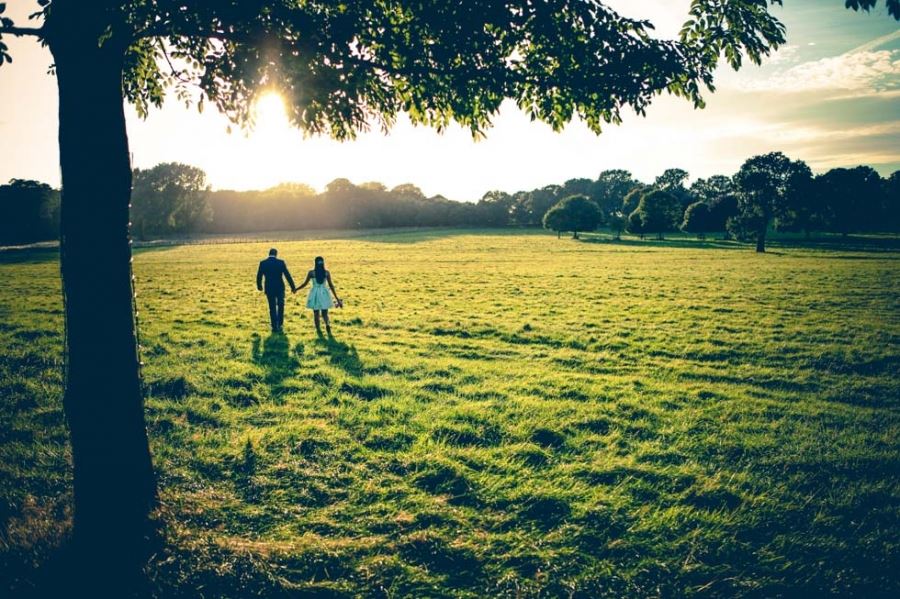 Marcus is a highly experienced wedding photographer who is extremely passionate about what he does. Marcus's work is very editorial in style and in quality. His work looks like it's come straight from a wedding publication. In his portfolio you'll find very poised images, blended in with fun and joy-filled ones too. He is versatile and his work is always interesting because of it. With his great reputation, his years of experience and his beautifully elegant style, Marcus is certainly worth considering for your wedding photography.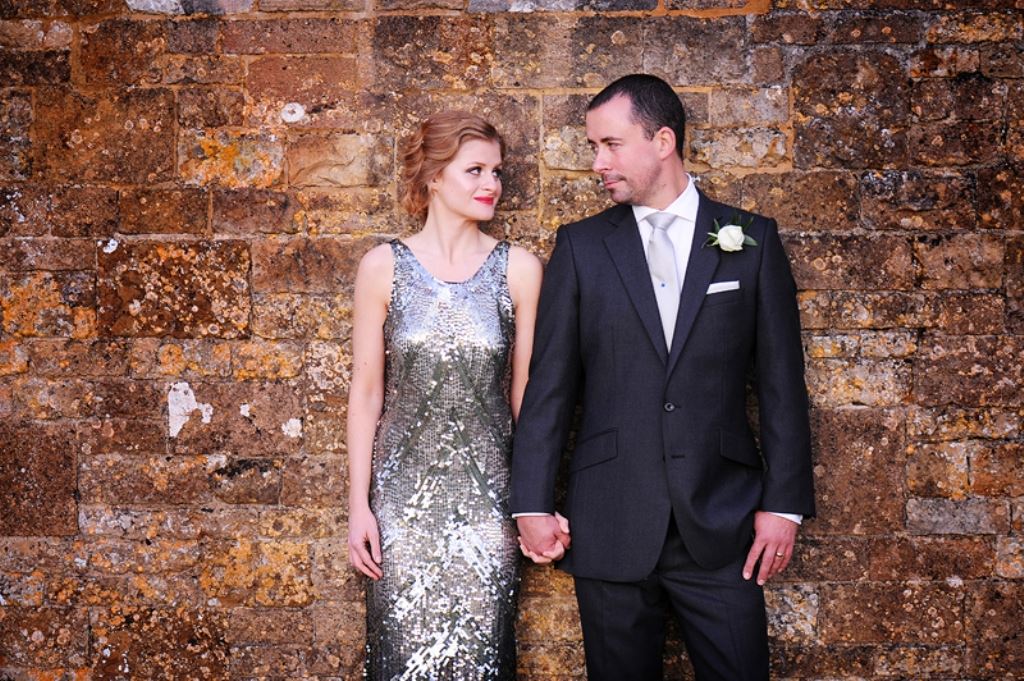 Martin Makowski is a talented photojournalistic Nottingham wedding photographer. Martin has a beautiful, unique style of photography. His masterful hand can take an ordinary photo and make it into a true artwork. He is adept at creating gorgeous black and white photographs without losing any detail, and his colour photography is rich and deep, making his work very professional-looking. Just like something you'd see in a magazine or photography book. Martin is the ideal photographer for couples who want their photography to be artistic and professional.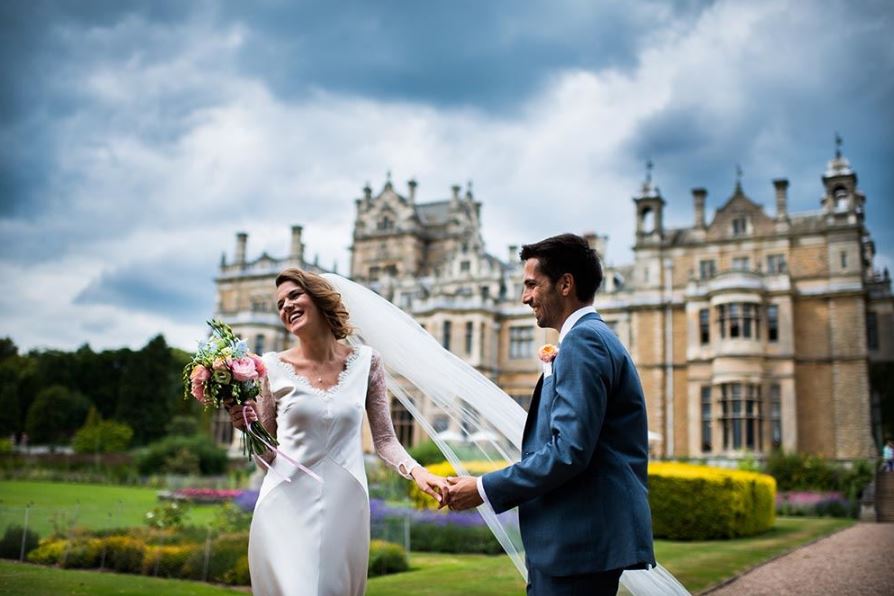 Are you and your partner quirky? Would you describe yourselves as cute rather than romantic? If you said yes, then Becky Ryan is the perfect photographer for you. Becky describes her work as heartfelt, quirky, creative and fun and these elements truly shine through in her work. She is able to capture love and emotion without losing anything lively or light-hearted about her images. Every photo she takes has a genuine sweet nature about it and they are genuinely heart-warming to see. With a true flair for capturing beautiful candid portraits, choose Becky if you're a quirky couple who love to enjoy themselves.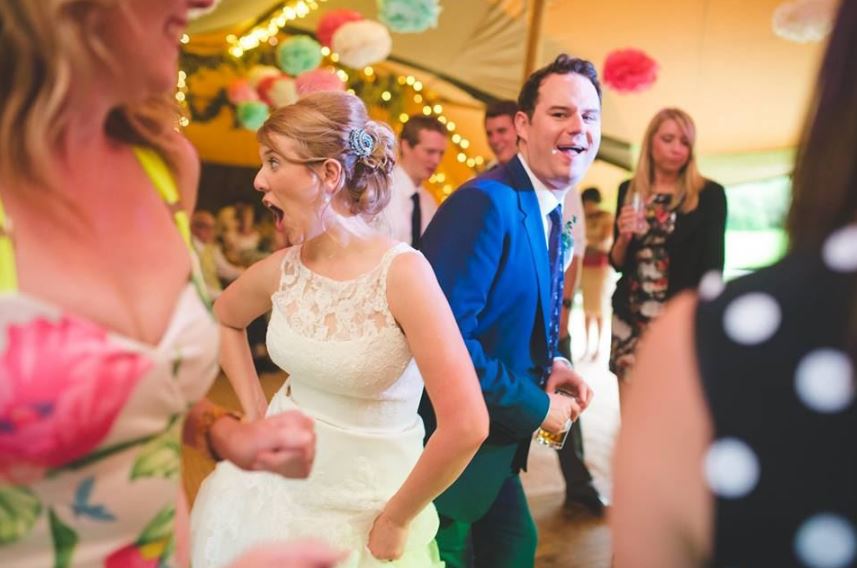 With 18 years of experience as a photographer, Geoff Kirby is perfect for couples who want a seasoned professional to capture their special day. A self-proclaimed people person, Geoff makes the effort to get to know his customers prior to their wedding day in order to make them feel at ease. With a skilled hand at using natural light to enhance his work, Geoff focuses on moments as they come and prefers to stick to his candid style of photography. Geoff is a great choice for those who love beautifully lit photography with a light, romantic quality to it.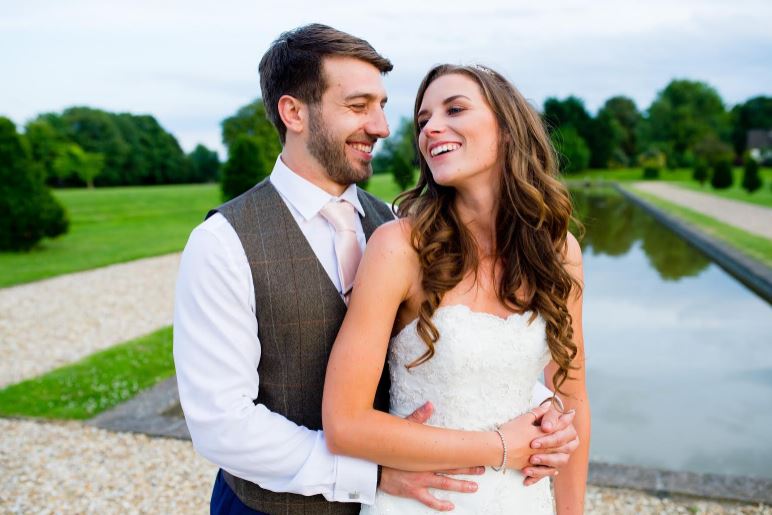 Kim and Chantelle Gribbon are the photographers behind the stunning work at Bonbon Photography. Originally hailing from New Zealand, this husband and wife team are true artists. With creative and perfectly lovely composition and lighting in their photography, Kim and Chantelle are masters at capturing romance and joy. These two are the perfect team for photographing a vintage-style wedding as their colour palate is rich yet dreamy.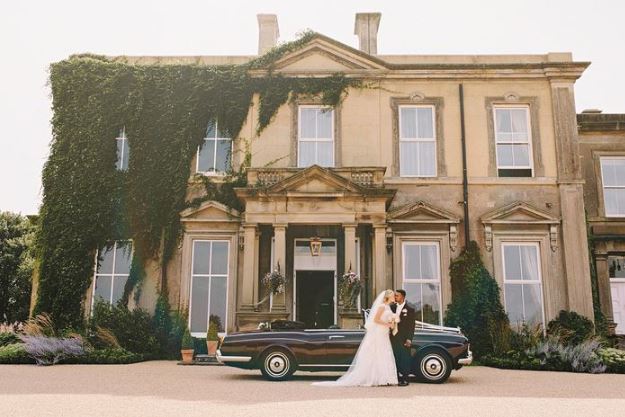 Creative and unconventional is the way Yvonne Lishman describes herself. She prides herself on her ability to get along with her clients like they're old friends. It is her easy-going and fun personality that will set even the most anxious of couples at ease on their wedding day. With a chilled out, candid approach, Yvonne will photograph you from the beginning of the day until the end and will always capture the fun moments as well as the more personal and special ones. For quirky couples who like to laugh, you can't go past Yvonne as your Nottingham wedding photographer.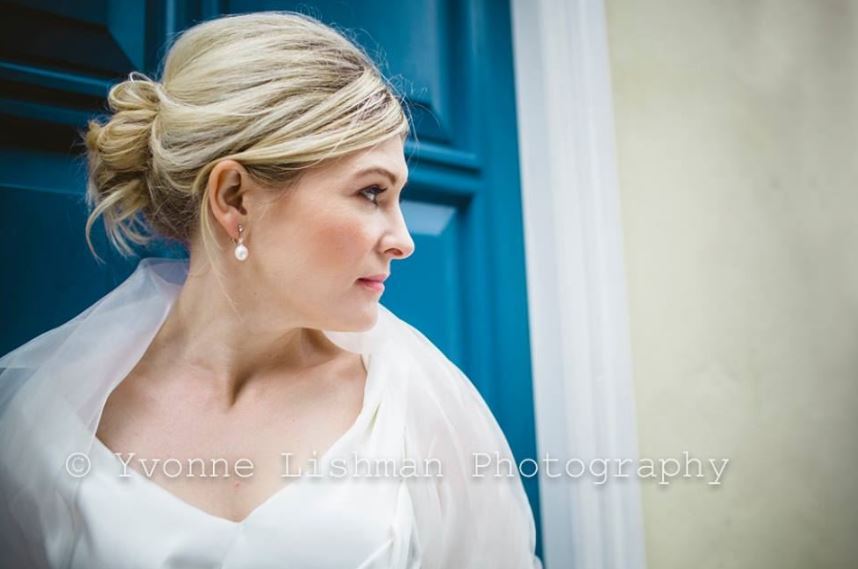 Ezekiel Taylor is a photographer who likes whimsy and fun in his photography. He prides himself on being able to make even the grumpiest of guests laugh and enjoy themselves. Ezekiel works in a photojournalistic style as he prefers to photograph the story of the day as it unfolds. He will happily oblige couples who want a few posed shots with their parents and in-laws but will not dedicate a lengthy period to this kind of photography. Ezekiel manages to capture romantic moments alongside the silly ones, which makes for a beautiful and dynamic wedding album and story.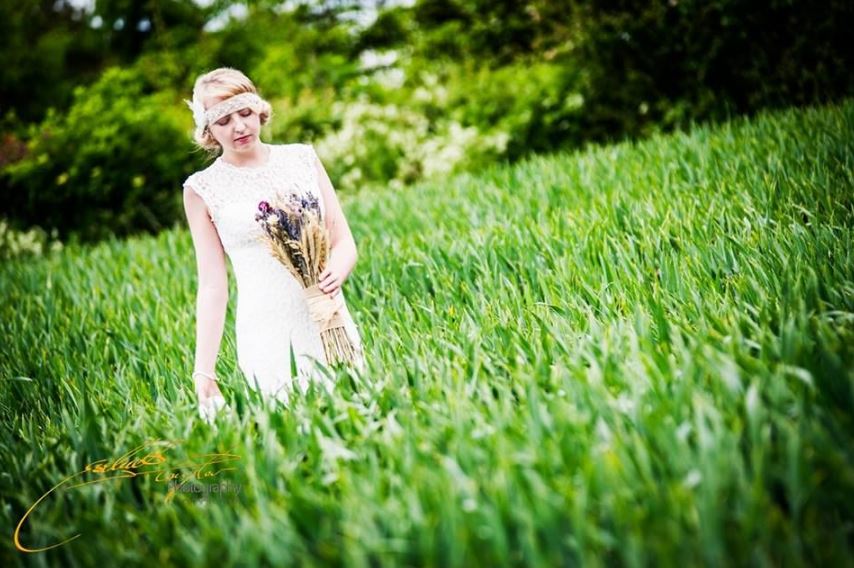 Dreamy, romantic, charming and sweet would be the best way to describe the work of Steven Bradshaw. Shooting around 40 weddings each year, Steven is well-experienced with an extensive range of weddings and couples. Steven prides himself on being empathetic to every situation he's in and this really shines in his work. He is able to capture a lot of love and emotion. Someone without that empathy would miss the moments that Steven manages to capture. With a background in photojournalism and a focus on getting to know each couple prior to the wedding, Steven is ideal for your Nottingham wedding.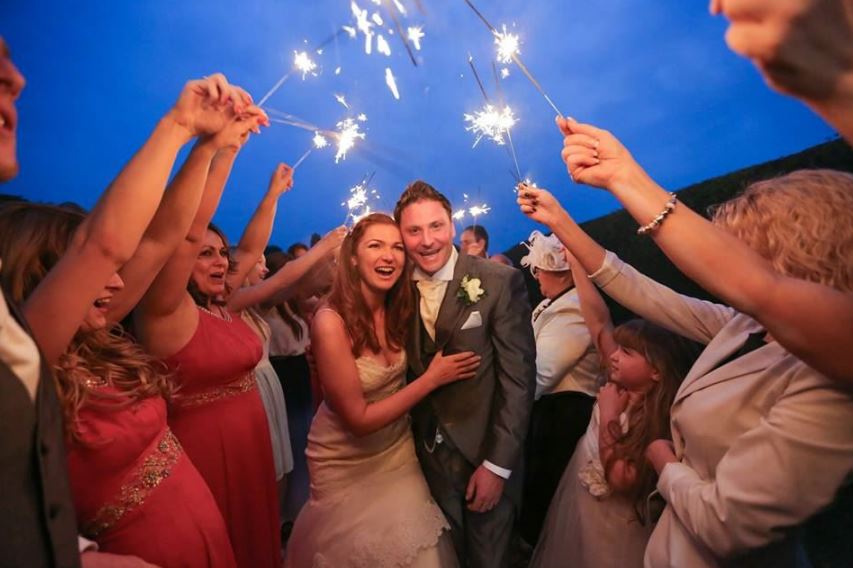 For couples who are interested in a straight-forward photography package, then you really can't go past Moments Photography as your Nottingham wedding photographer. With packages starting at £299, this photography studio is ideal for those with limited time to spend searching for a photographer, as well as those who are on a budget. With a classic photography style, the team at Moments Photography are a great option.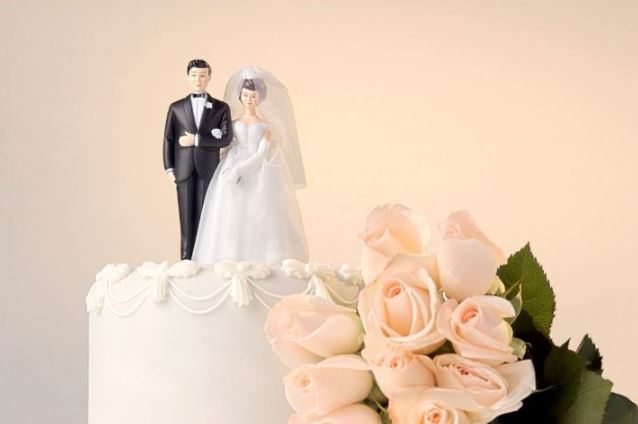 Helen King describes herself as a visual storyteller and it's clear from looking at her portfolio that that description is perfect. Working within the photojournalism style, Helen is obsessed with colour. She works with natural light and embraces everything that comes with it. She loves the soft tones of a sunrise and the deep hues that a sunset brings. Because of her love of light and ability to wrangle it so beautifully, her work has a dreamy, ethereal quality that lovers of fairy tales will fall in love with.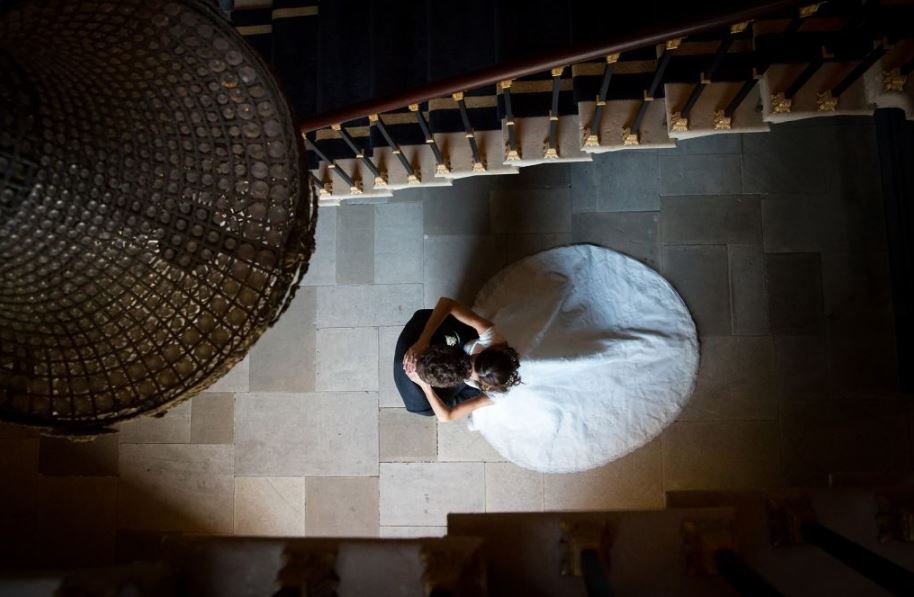 Is your style timeless? Do you love crisp, clear photography that isn't too over the top? If this has piqued your interest, then you'll love the work of Neal Morgan. With a focus on listening to his client's needs above everything else, Neal will be the ideal photographer for those who want a say in how they're photographed. Without sticking to a distinct style, Neal is able to be versatile enough to always suit you. Neal documents the day as it unfolds but also realises the importance of posed photographs so if you want these type of photographs, then Neal is happy to oblige. For quality and professionalism, Neal's your guy.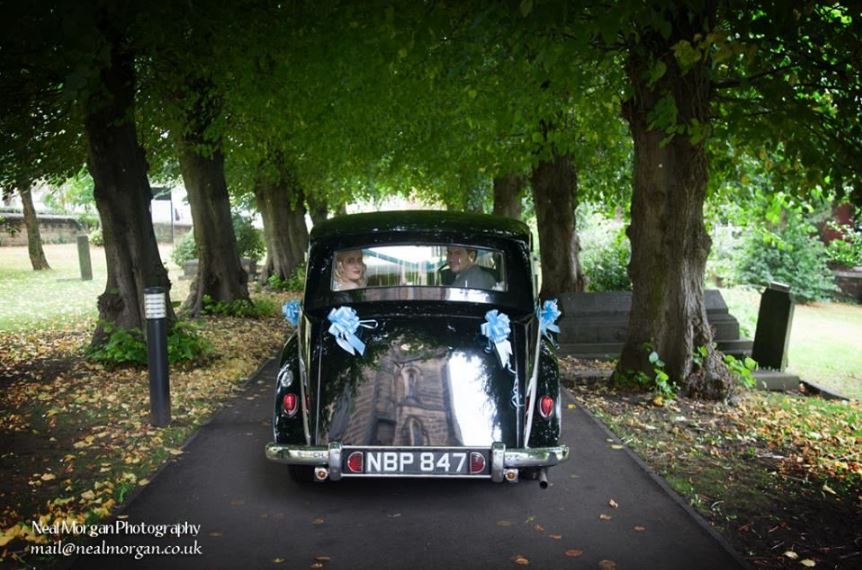 Kathryn is a wedding photographer with a relaxed style of wedding photography. Her easy-going personality means she's the kind of person who will easily mix well with you and your guests as well as putting everyone around her at ease. When she's working, Kathryn keeps to the sidelines so she can capture your day as it unfolds in her natural style. Her photography has a wonderful lightness to it that really showcases her natural approach to her work. In Kathryn's portfolio you'll find a lot of love and joy.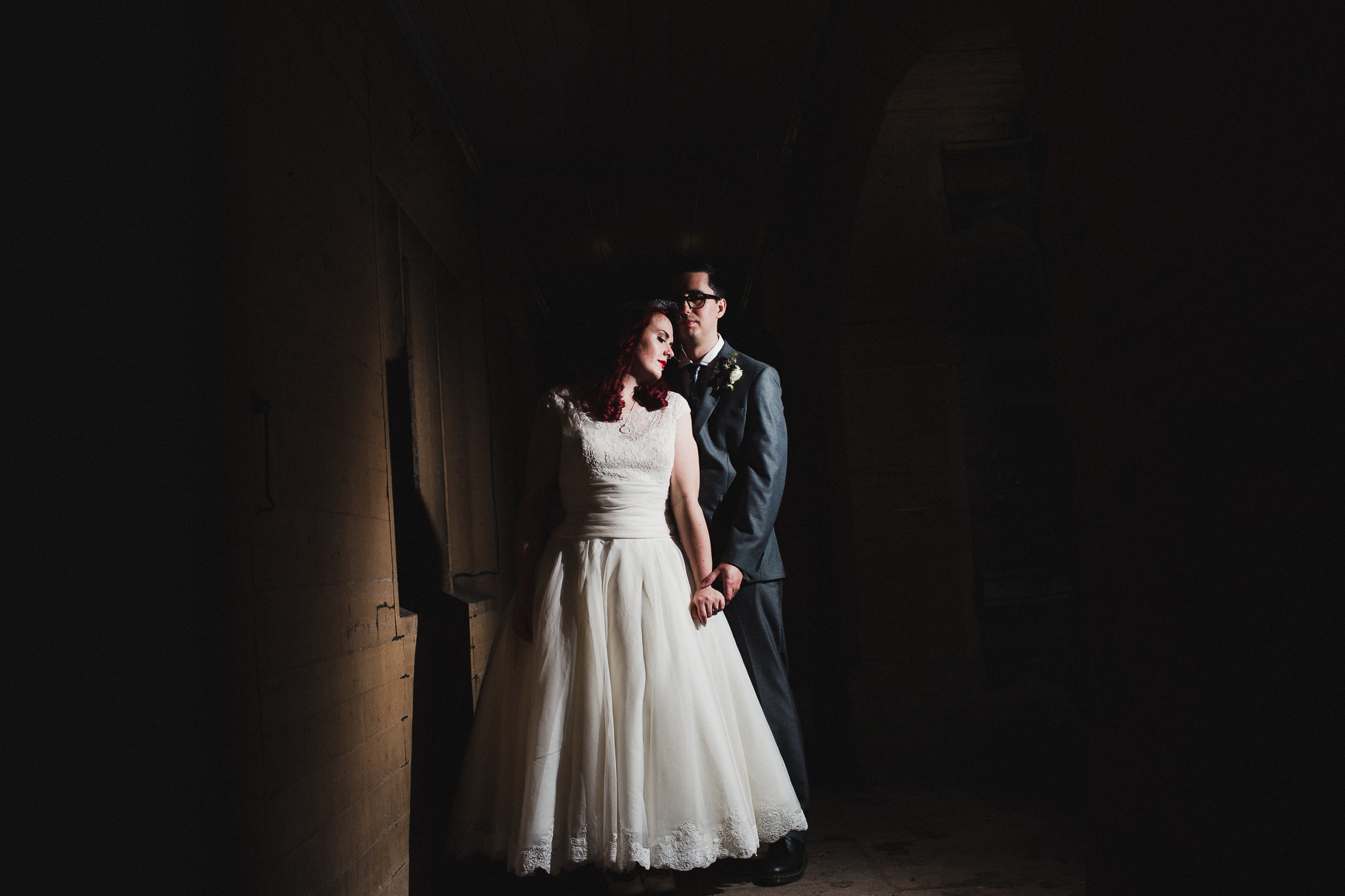 Matt is the wedding photographer who is here to tell the story of your wedding day in his stylish and unique photography style. He'll be there to photograph the whole day from the parts when you're readying yourselves to say 'I do', until the end of the night when you let your hair down and dance the night away. Matt's pricing starts from £1000 for a package that includes a full day of coverage and the photos on USB among other inclusions. Matt's style is very classic with a modern twist. He also has a great flair for bold colours and drama at times.