Wedding flowers add the finishing touches to your wedding and because they are used in your ceremony, your reception, and your wedding outfit, they can bring your whole theme together. Check out our mini guide to wedding flowers to find out wedding flower trends, how to choose your florist, and the different types of flowers you'll need.
Here are some current trends in wedding flowers:
Flower accessories
Adding antique jewellery to your bridal bouquet can be the best way to include your 'something borrowed' into your wedding outfit, and you can find crystals, pearls and other gems to give your flowers some bling. The use of accessories to dress up flower displays and bouquets is very fashionable this year, and your florist might suggest using jewels or beads to make your wedding flowers glitter.
Strong colours
Popular colours choices include reds, pinks, blues, and purples. Utilising vivid colours is increasingly popular in wedding flower decorations as well as in the bridal bouquet, and single colour arrangements that include a number of different textures and flower types are also in fashion.
Unusual containers
Wedding florists are focussing as much on the vases they use to contain flower displays as to the actual flowers themselves. Tall vases are being wrapped imaginatively in various fabrics, wires and ribbons, and the stems of bouquets are often getting the same treatment. Containers such as oversized teacups and martini glasses, watering cans, and even wellington boots are being used instead of vases.
Adding movement
Instead of traditional static flower arrangements, wedding florists are increasingly designing displays with natural flow and movement. Whether you are creating your bouquet, or a table centrepiece, flowers with long stems or a natural drape can really give a natural touch to your wedding design, for examples vines, tulips and sweet peas.
Daring bouquets
Opting for bold colours and accessories in your bouquet, as well as going with unusual flowers such as dyed orchids, provides you with a stylish alternative, and really stands out against a white dress. Many brides are moving away from traditional white roses or lilies, and selecting more daring bridal bouquets instead.
Orchid buttonholes
Orchids have a modern shape, come in a number of colours, and manage to add a touch of glamour to your wedding scheme, all at the same time. The use of orchids is very popular, especially when it comes to single flower buttonholes for the groom and his ushers.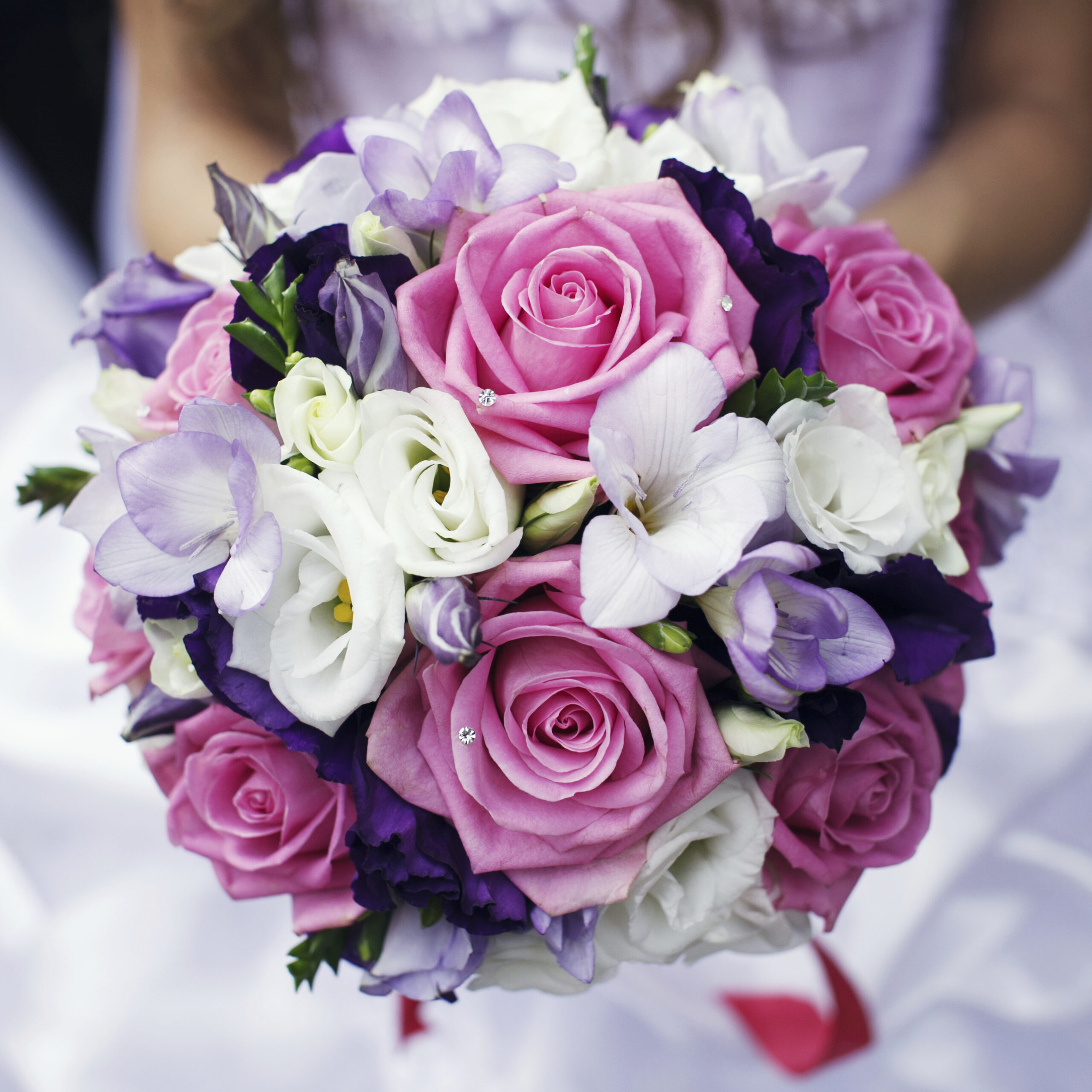 Choosing your wedding florist
You will want to pick and book your florist around six to eight months prior to your wedding, and you should visit them to discuss the styles, arrangements and colour schemes you wish to have. You will want to select a florist that is based near the wedding location so that the flowers are as fresh as they can when they arrive. In addition, this should mean your florist is familiar with your selected venues and will be able to tell you the kinds of arrangement that suit it best.
A good wedding florist will ask quite a few questions about the kind of wedding you are having, as well as the style of your gown and the venue for both the ceremony and the reception, to ensure the flowers will complement these. Discuss with a few different florists before you make a final decision, and ask to see pictures of other weddings they have provided the flowers for.
Here are some of the floral elements to think about for your wedding:
Arrangements for the ceremony to be placed on the alter, signing table, pews, entrance and window sills, if you are planning for a church wedding
The bride's bouquet, traditionally in white or cream
Buttonholes for the groom and ushers, traditionally taken from the bride's bouquet
Bridesmaids' bouquets, to match the bridal bouquet
Wrist or dress corsages for the mothers of the bride and groom
A floral arrangement to adorn the cake table
Table centrepieces for the wedding reception