Manchester is one of Britain's most exciting and bustling cities. Whether you're getting married in one of its many historical hotels in the city centre or in the city's surrounding parkland, you'll be sure to find a photographer here that can make your day extra special.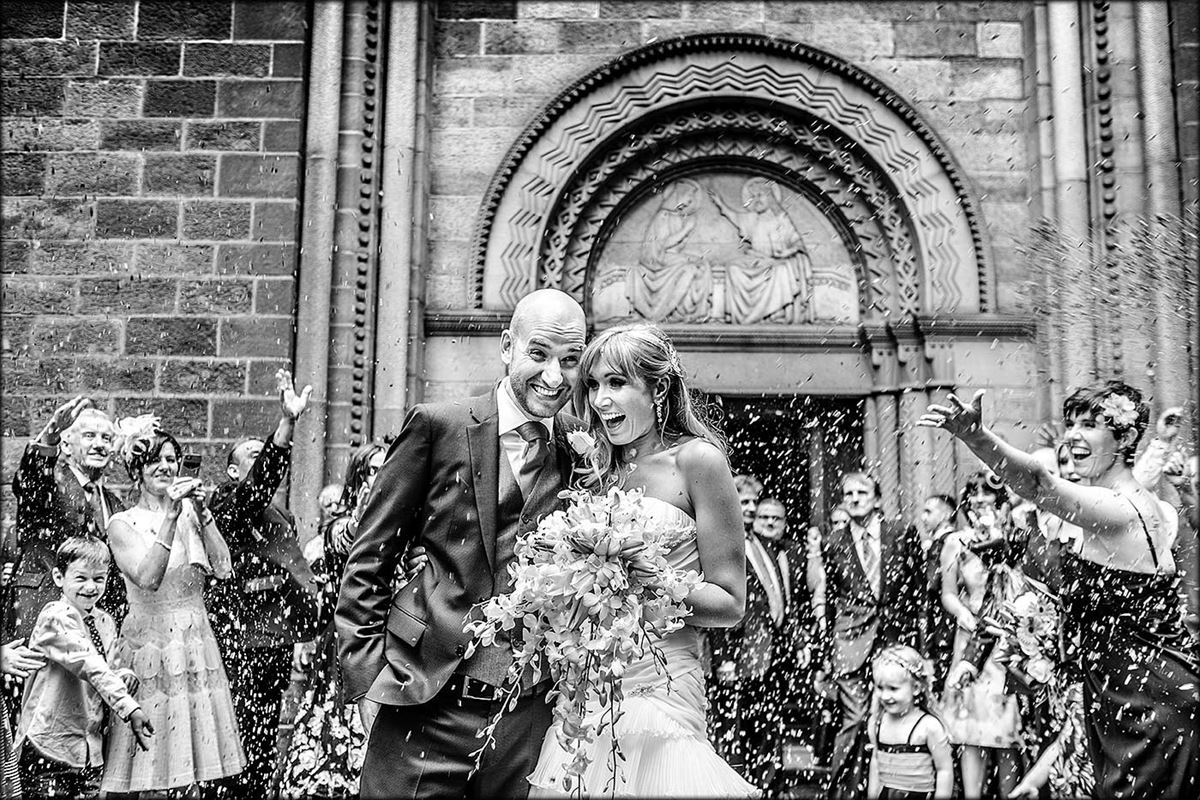 Rob Sanderson is a wedding photographer who prides himself on relaxed and fun nature. This is what he believes wedding photography should be and we tend to agree with him. Weddings are full of a range of emotions, but overall you want to have a good time on the day. Rob is here to help you do that and capture every special moment along the way. His fun, light and lovely photography is captured in a storytelling style.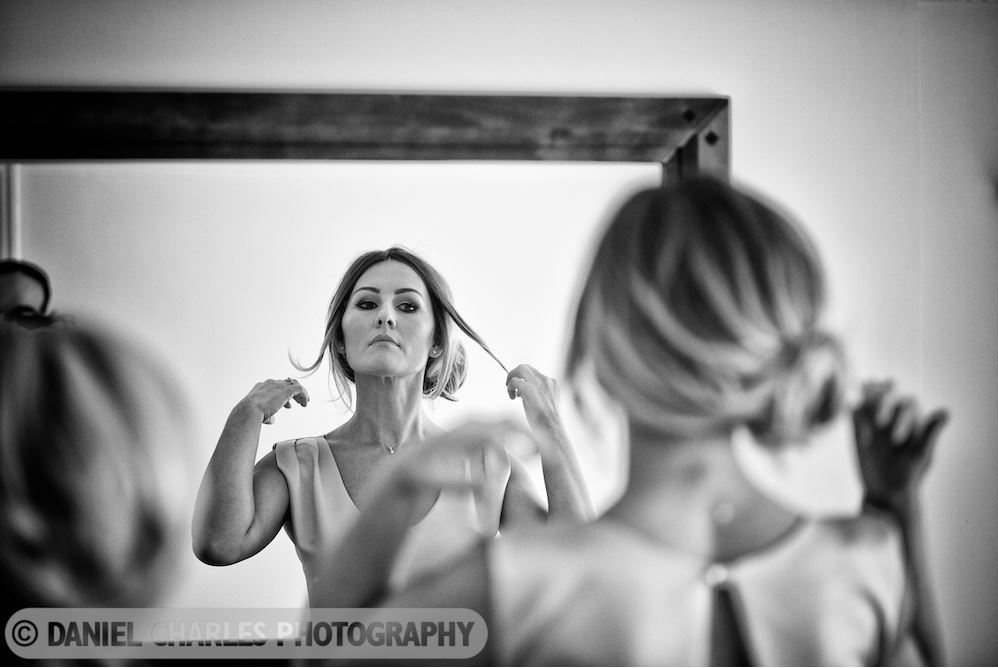 Daniel Charles is a wedding photographer who looks at being a part of a couple's big day as a privilege. He loves being present for all of the beautiful moments and loves being able to immortalise them with his camera. Daniel works candidly alongside posed photography. He believes this to be a happy medium where many wonderful moments are captured as they happen and posed group shots and portraits can still occur if the bride and groom wish them too. Daniel's work is almost angelic. It's light, dreamy, delicate and completely divine.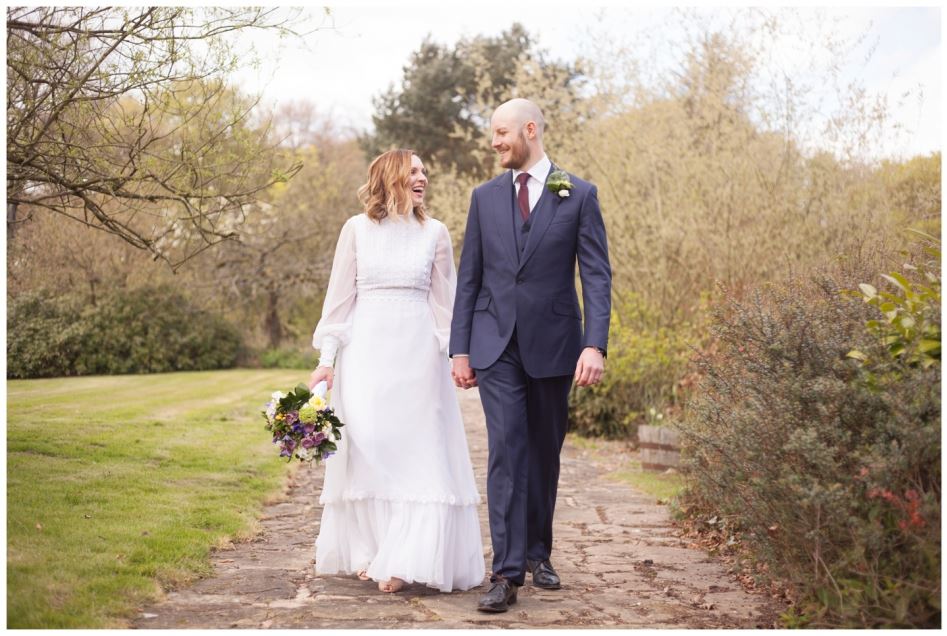 The photographer behind the lens at Delicious Photography is Kathryn. She's a lover of weddings, a storyteller and a positive lass who loves to chat. Kathryn loves people too, which is why she's so well suited to this job. She cares about her clients and she cares about her job. With Kathryn you won't be getting just any old photography. She'll be putting a piece of herself into it and give you photos that are full of joy and romance, that are beautifully lit and completely authentic.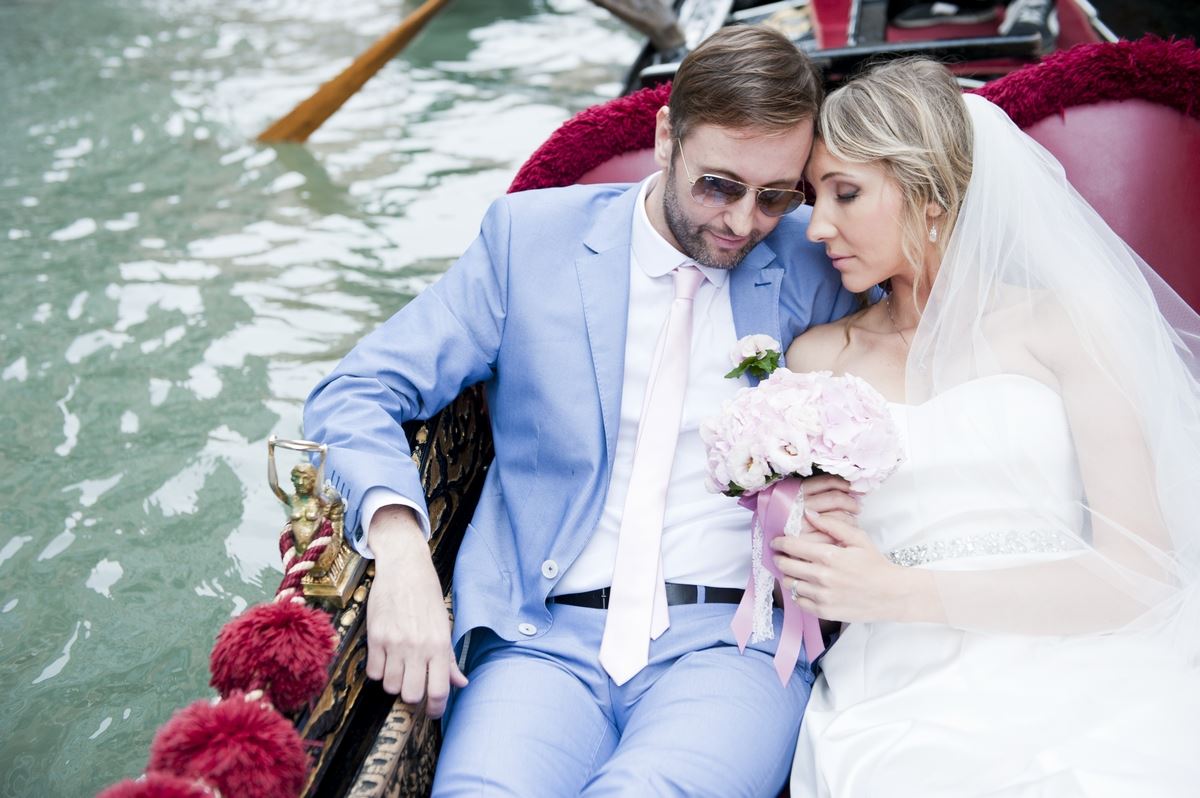 Finding a wedding photographer that speaks to your unique vision can be hard. Sometimes you simply can't find someone who's style is in line with yours. If you're in the style game literally and are interested in having wedding photos that look like they came straight from a magazine, then Ania Pankiewicz is your girl. Ania's work is truly unique. Coming from a fashion background she loves to incorporate her fashionista flair into her work. Her photography is supremely polished and beautiful. She is the ideal choice for fashion-loving couples.
Tim is a big believer. He believes that wedding photography should be fun. He believes that your wedding should also be fun. And he believes that your wedding should be one of the best days of your life. As he believes all of these, he's here to offer his wedding photography talents for your amazing wedding. Tim loves to tell the story of a wedding day through his photography from the big moments to the small ones. Tim is a master of creative compositions, capturing emotions and bringing out beautiful colour. His work is not to be missed.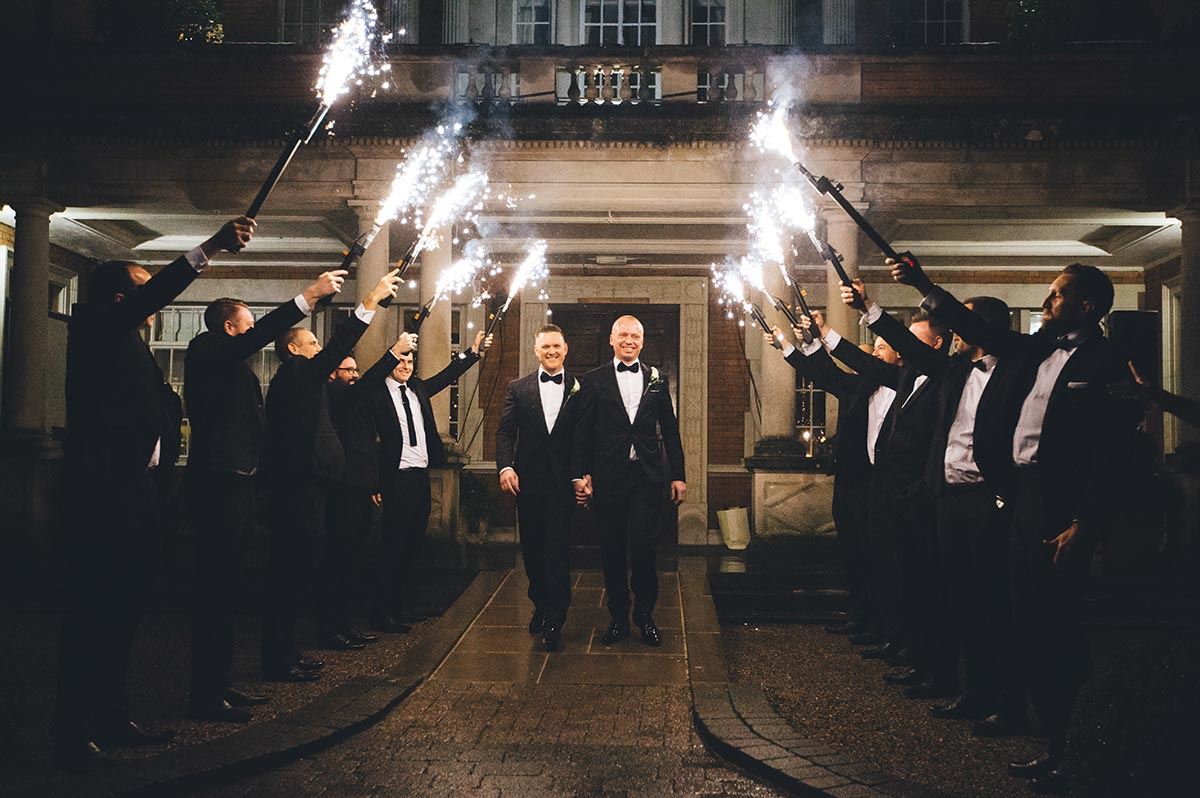 At one of his recent weddings, Mike was genuinely mistaken as just another photo-loving guest. That's how chilled out, friendly and calming his presence is and it's exactly how he sets out to be. Mike believes that a wedding photographer should slip into a wedding and feel like a natural part of the day. Never one to impose or be overbearing, Mike will make sure you feel at ease and comfortable. Mike's style has a real serene loveliness to it. His ability to highlight the love a couple shares seems effortless. It would be hard not to fall in love with his work, which is perfect for those who want their love to be showcased flawlessly on camera.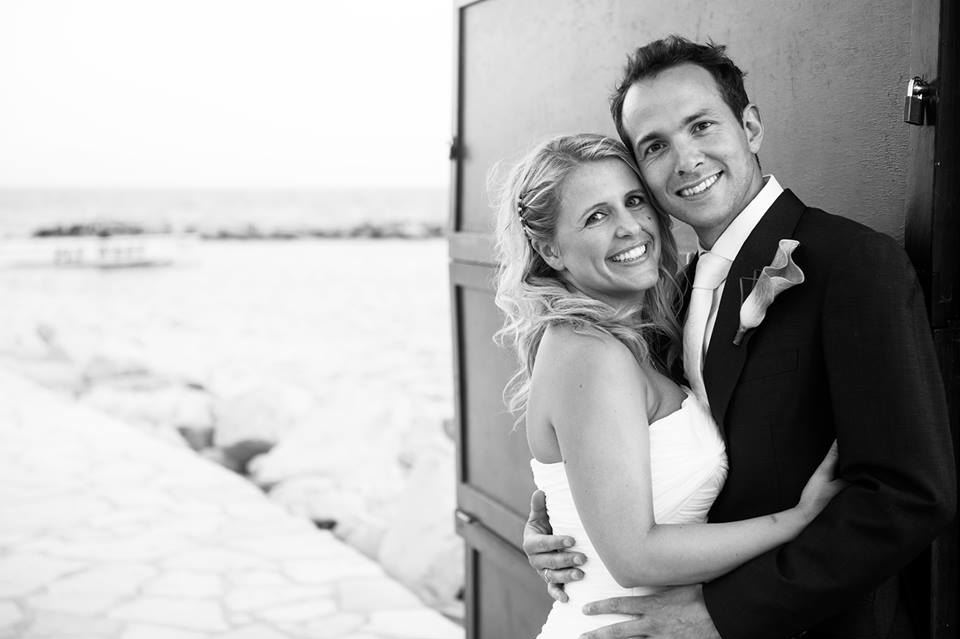 Are a creative couple that wants a photographer with a unique artistic perspective? Then Kellianne Chandler is the right girl for you. With a background in fashion photography, Kellianne is proud of her ability to find unique angles and provide new and exciting photo ideas on the big day. She is big on pleasing people so will go to that extra effort of tailoring her style to your needs. Kellianne has a beautiful colour portfolio but also has a strong eye for black and white photography. Perfect for the couple with an editorial eye.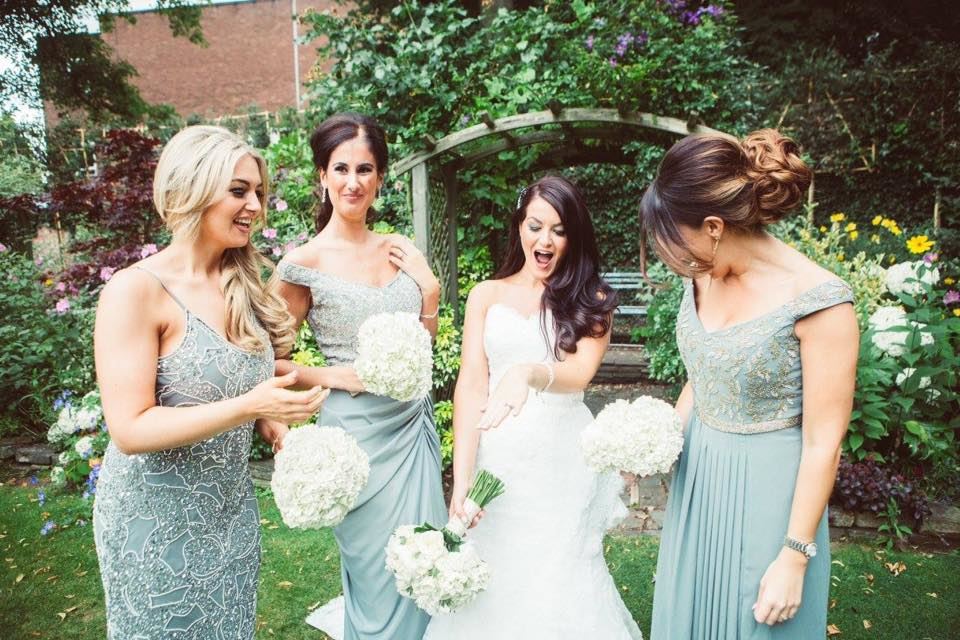 Are you looking for photography that is a bit different and bit quirky? If you said yes, then you've come to the right place. Stella Photography love to embrace difference. They are a creative and fun team who love natural and authentic photography. They are masters at putting people at ease and helping them relax into the whole wedding photography experience. So if you're a little camera shy, then this team may be perfect for you. Their style is sweet, fun and unique.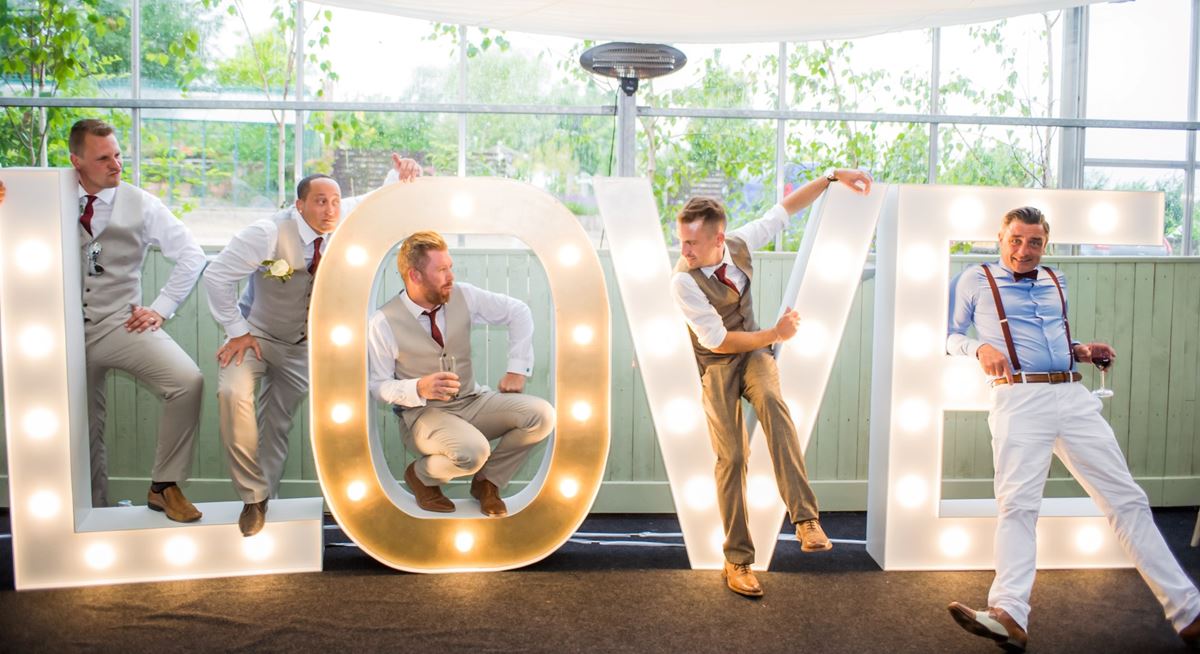 Ryan Rafferty could be your perfect wedding photographer. This all depends on you. Ryan knows how much effort people put into their weddings. He knows that there is an extreme attention to detail. He knows that people don't want the details to be ignored. This is why Ryan is dedicated to capturing the entire wedding day, from start to finish, with all of the intricacies captured beautifully. His style is candid and full of light, life and love.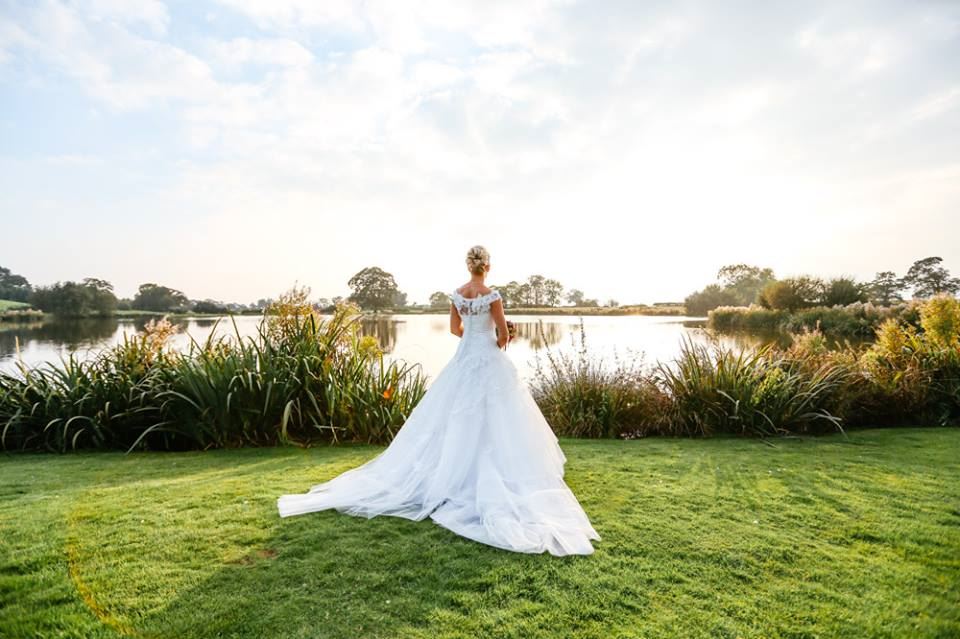 Manchester-based couple Suzy and Alex are the faces behind Suzy Wimbourne Photography. These two believe that the photography process doesn't start on the wedding day, but from the very first time they meet a couple. They love to get to know their clients as this way they accurately represent who they are in their wedding photos. They have a flair for unique composition, a touch of the dramatic and the skilful ability to highlight your beautiful wedding day colours.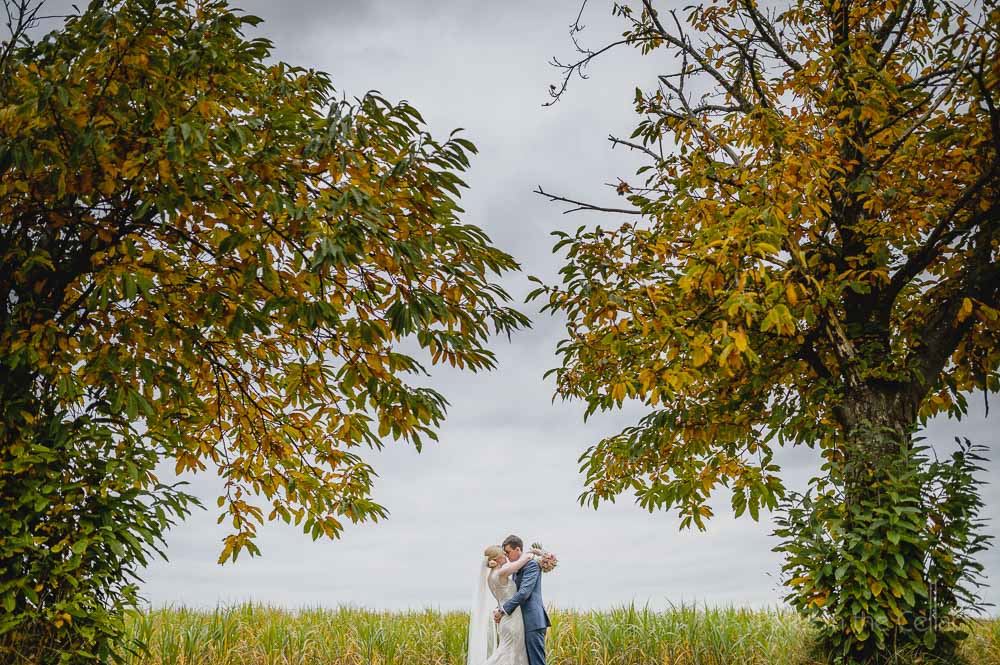 Pete and Sara from Pixies in the Cellar have one main objective for their wedding photography, and that is to tell your unique story. Passionate about documentary style photography, these two are all about capturing every moment of your day from the anticipation when you're getting ready, to the romantic first dance. Like old friends, Pete and Sara will be with you every step of the way and make sure to capture every moment of joy that your wedding day brings. They have a beautiful warm and joyful style of photography with a real focus on colour and playfulness. If you like the sound of their work, make sure to check them out.

At Jenny Martin Photography you'll be getting a photographer who longs to tell your story. Jenny loves people. This is one of the reasons she's been so inspired to work as a wedding photographer. She loves capturing the uniqueness of different people. Jenny's photography style is delicate and soft. You'll feel a lot of emotion coming through her work, which is classic with a modern softness.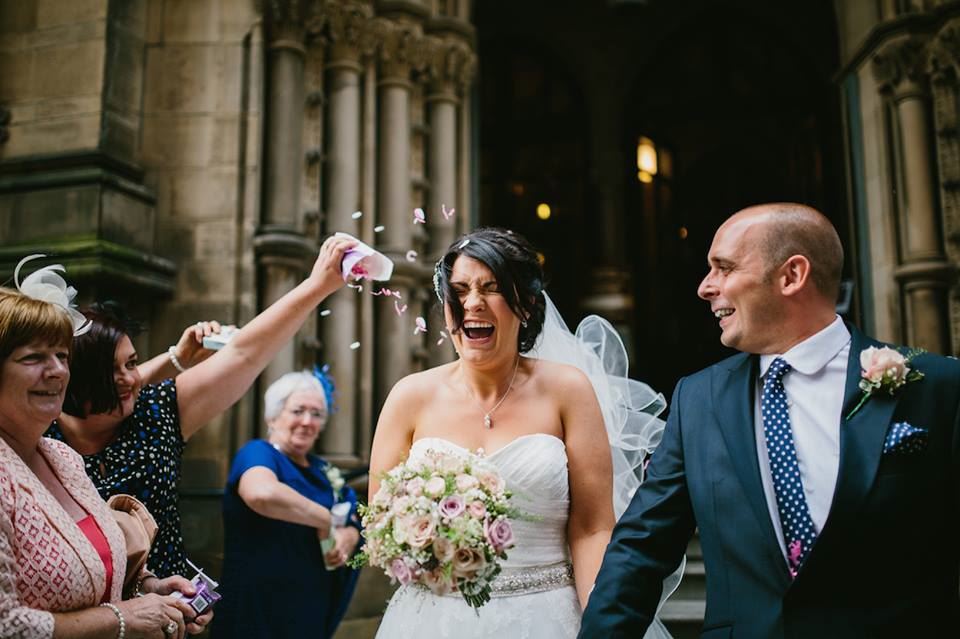 If you're after a photographer with a unique point of view, then look no further because Hadyn Rydings could have the most unique and gorgeous style we've seen. Hadyn's work is editorial standard, while still being personal and moving. His work is emotive, earthy and high atmospheric. You'll want to live inside his photography and never come back out. In Hadyn's portfolio you'll find a lot of laughter and joy, that team perfectly with his more serious and romantic shots. This is what weddings are all about: varying emotions and the coming together of not only two people but two families. Let Hadyn capture your special day in his glorious style.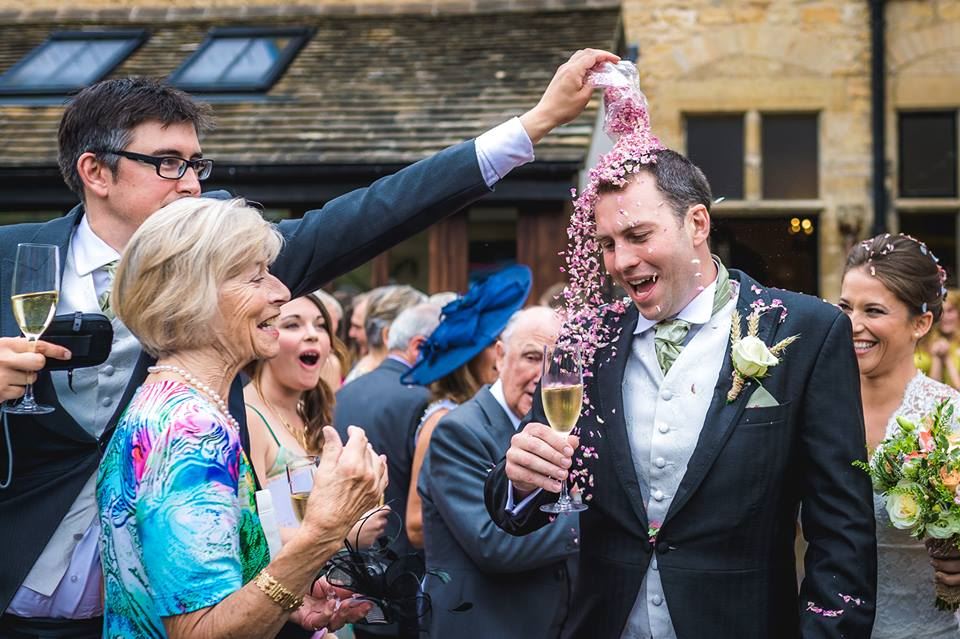 For many of us, having our photo taken is uncomfortable at the best of times. David Stubbs is one of those people. Claiming to only good in a few photos (mainly those on his wedding day), David understands how camera shy people can get. It's for this reason that he makes sure his clients feel comfortable. David believes that if you're comfortable, good photos will come easily. Which is pretty easy to agree with, I mean how many of us have a photo with a fake grin stuck on our faces? If you're camera shy and are looking for an easy-going photographer with a romantic style with a hint of drama, then David would be the ideal person to shoot your wedding.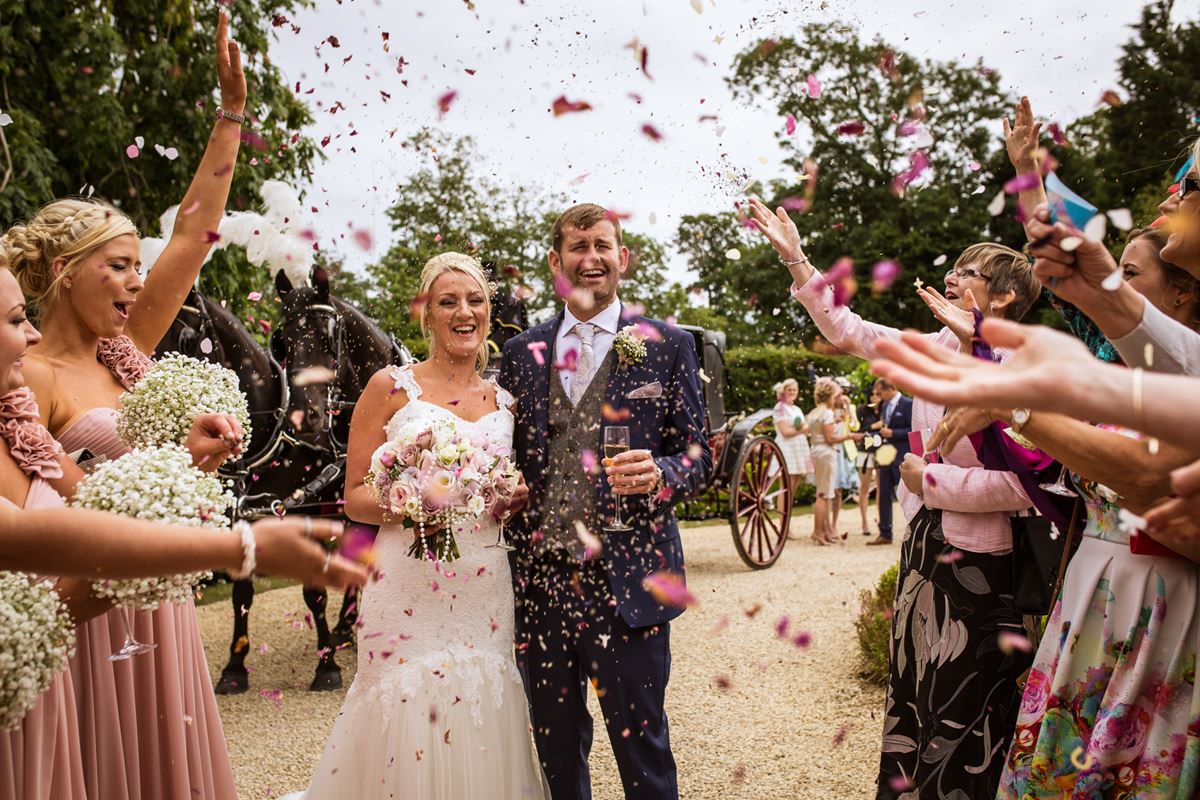 Daniel is an award winning photographer who works in a creative and documentary style of photography. Daniel likes to approach weddings as they naturally occur. He'll blend into the background and capture every moment as it happens, rather than trying to construct moments out of thin air. Upon looking at his portfolio, you'll notice that David's work is highly emotional and has beautiful drama encapsulated in it. His photography certainly isn't run of the mill. His photography is majestic, colourful and seriously sensational. Go check out his work today and book early if you love his photography as much as we do.

If you've always pictured your wedding photos looking like a scene from Anne of Green Gables, then you'll fall completely in love with the work of Lisa Aldersley. Lisa has a natural instinct for capturing the essence of relationships and showcasing it through her photography. Emotion is at the heart of her work and it truly shows in her work. Her style is beautiful, romantic and dreamy. If you and your future spouse are all about the romance and showcasing your true emotions is important for you to have in your wedding photos, then Lisa would be your perfect match.

With a photojournalistic approach Jean-Marie at JM Salmacis Photography is ideal for those wanting a creative documentary style to their wedding photography. Jean-Marie is all about capturing the simple moments. His style is not loud or imposing. In fact, his style is delicate and quiet letting your love and devotion be the main voice in his work. For dappled, vintage style of photography, look no further than Jean-Marie.

Adrian at Will Hey Photography is hugely passionate about capturing the spirit of your wedding. Are you and your partner big on colours? Is your love so big and bright that normal photography flattens you out? Then Adrian is perfect for you. Adrian's work is colourful. While many modern photographers are choosing to pull back on colour for more vintage tones, Adrian embraces colour completely and beautifully displays the happy couple in all of their technicolour glory. He's an unobtrusive photographer who will show the world exactly how colourful you truly are.

Are you and your partner big lovers of the arts? Are you interested in having truly exceptional photos for your wedding? If you said yes, then you must read on. Rick Dell loves interesting photography. He's dramatic and talented. He experiments with coloured smoke, he can make rain look like fairy lights, and he will make you feel like you're the only couple in the world. Rick is a true artist and the ideal choice for the artistically-inclined pair.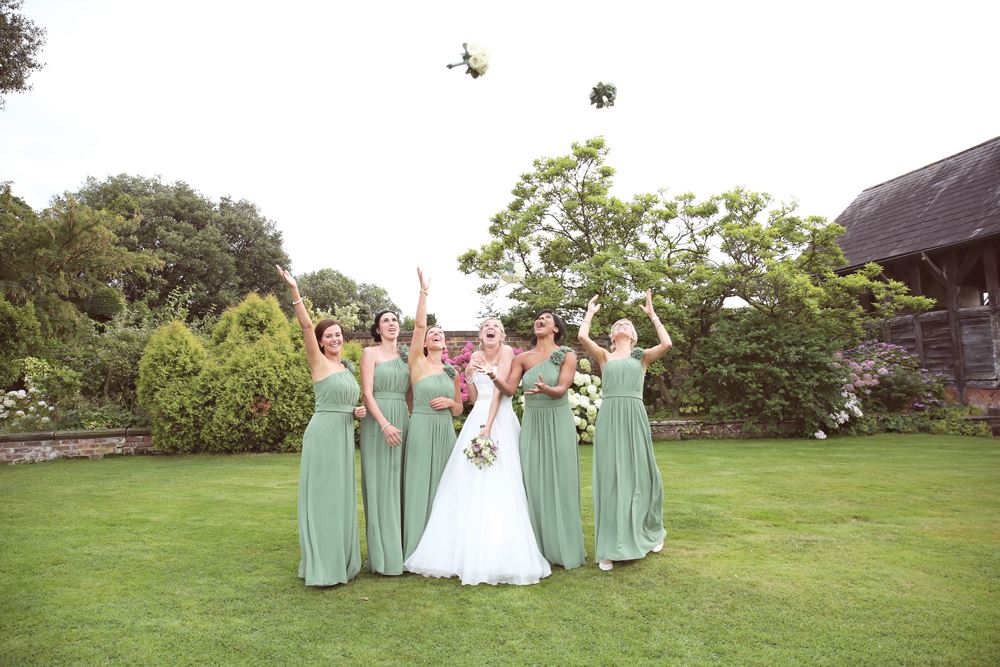 Jo and Jon are the award winning wedding photographers at ER Photography. These two work in a documentary style which means they won't get in the way unless they're specifically asked to do some posed shots. These two love to capture happiness and joy in their photography, which you'll be able to see from their portfolio. Check them out today if you're after photographers who don't take themselves too seriously, help everyone enjoy themselves and bring a beautiful artistic quality to your photos.
If you're planning your special day in the humming metropolis of Manchester, make sure to check out our full list of Manchester-based photographers.