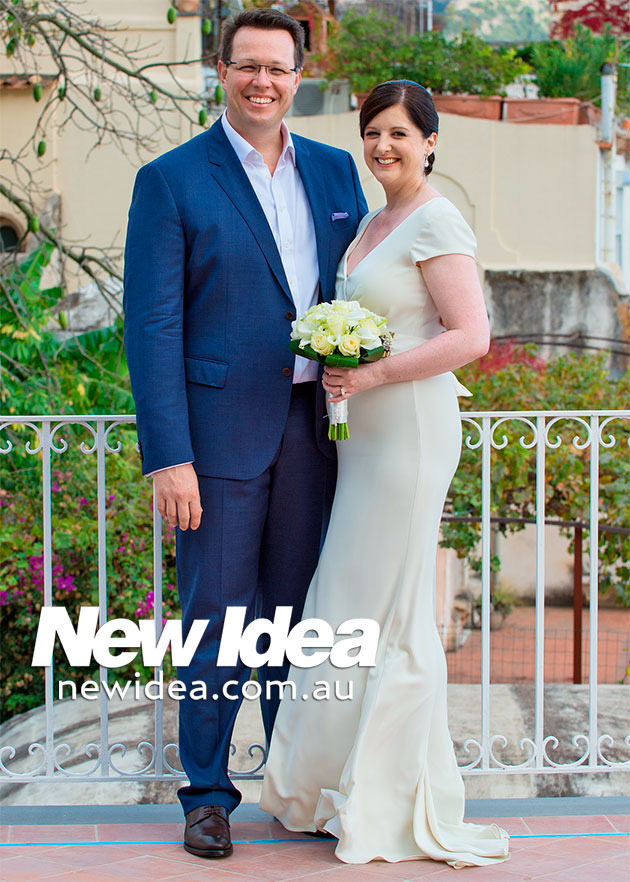 Olympic legend Kieren Perkins has wed banking colleague Karen Davis on Italy's glorious Amalfi Coast.
The dual gold medallist turned banker, 41,  wed Karen in an intimate ceremony only the two fo them attended in Positano last month.
"You've gotta love it," the groom told New Idea, who featured the pictures exclusively. "There was spontaneous applause when we walked through the township for our wedding photos on the beach! Other couples rushed up to congratulate us, and all the tour buses were honking as we passed."
"We felt that as it was the second time around for both of us, there was no need to make it a big palaver," he adds. "It was really about doing something special for us that cemented our relationship, making new memories together."
The bride, who wore a floor-length Badley Mischka gown with gold Gucci heels, once told the ABC's Australian Story that when Kieren proposed in Hobart, her first reaction was, 'Are you sure?'"
His immediate response was "Of course I'm sure!'
She also told them, "But often my thought is that Kieren could do far better than me."
The couple have returned to their Brisbane home where they will soon hold a wedding reception for friends and family.