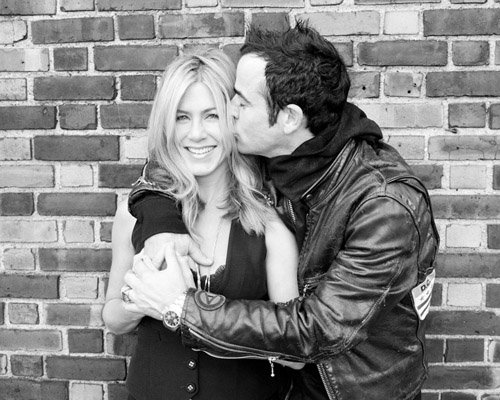 It's official, Jennifer Aniston is engaged – and she's sporting a mighty "huge diamond" to prove it!
The 43-year-old actress  and her boyfriend of 18 months, actor and screenwriter Justin Theroux, will be waltzing down the aisle some time in the not too distant future and, it seems, they couldn't be happier.
In fact Justin, who last week proposed to Jen on his 41st birthday, was so keen to share the news with the world that, rather than issuing a joint statement with his new fiance, his "people" announced the engagement pronto, beating even Jen's rep to the mark.
Justin's spokesperson told People magazine, "Justin Theroux had an amazing birthday on Friday, receiving an extraordinary gift when his girlfriend, Jennifer Aniston, accepted his proposal of marriage." Now that's one hell of a birthday gift!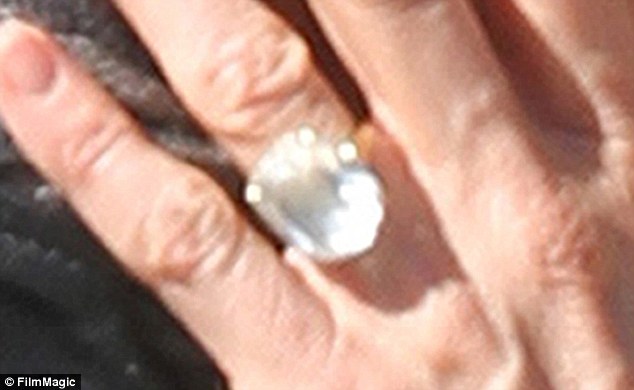 The couple started dating on the set of Wanderlust last year and, it has been suggested, they plan on marrying in Greece later this year.
Jen and Justin first met about five years ago on the set of Tropic Thunder, which Justin, co-wrote with Ben Stiller.
Jen was spotted out today for the first time since her big announcement but photographers couldn't get a snap of her rock which, reports say, she did her best to hide.
"It's a huge emerald-cut (eight-carat) diamond," a friend of Jennifer's has told Life & Style magazine. "It's a rectangle with tapered diamond baguettes on the sides. It's beautiful.
"Just after Jen got engaged, she called all her friends and told them about it. She was so happy and said she loves the ring. I think she was overwhelmed and overjoyed by the size and beauty of it!"
It will be the second marriage for Jen, who married Brad Pitt in 2000, but divorced after five years. It is the first marriage for Justin, who dated costume designer Heidi Bivens for 14 years before meeting Aniston.
In related news, it seems Brad and his fiance, Angelina Jolie, may be planning a wedding this weekend at their estate in the south of France, but we won't believe it until we see the pics!