Rapper Iggy Azalea is engaged to LA Lakers' Nick Young and has revealed the plans for her big day with the Late Late Show host James Cordon… who will be officiating the ceremony.
Sydney-born rapping sensation Iggy, 25, told the host she has already hired a wedding planner and enlisted her first of four bridesmaids; pop singer and close friend Demi Lovato.
"Demi Lovato is going to be one of my bridesmaids. So she better sing at my wedding!" she said.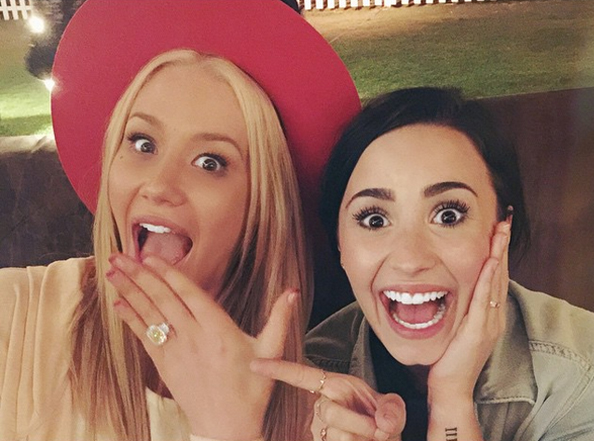 Iggy Azalea and her bridesmaid-to-be Demi Lovato. Image: Demi Lovato via Instagram
The bride-to-be talked about her fiance's plan to try to lure R&B singer R. Kelly to perform at their reception so that the 6ft 7in player can sing a duet with him.
In a recent Q&A on Twitter, the Aussie chanteuse told her more than 5.27 million followers, "Hmmmm I'm def wearing white or ivory. I do want a pretty traditional style wedding."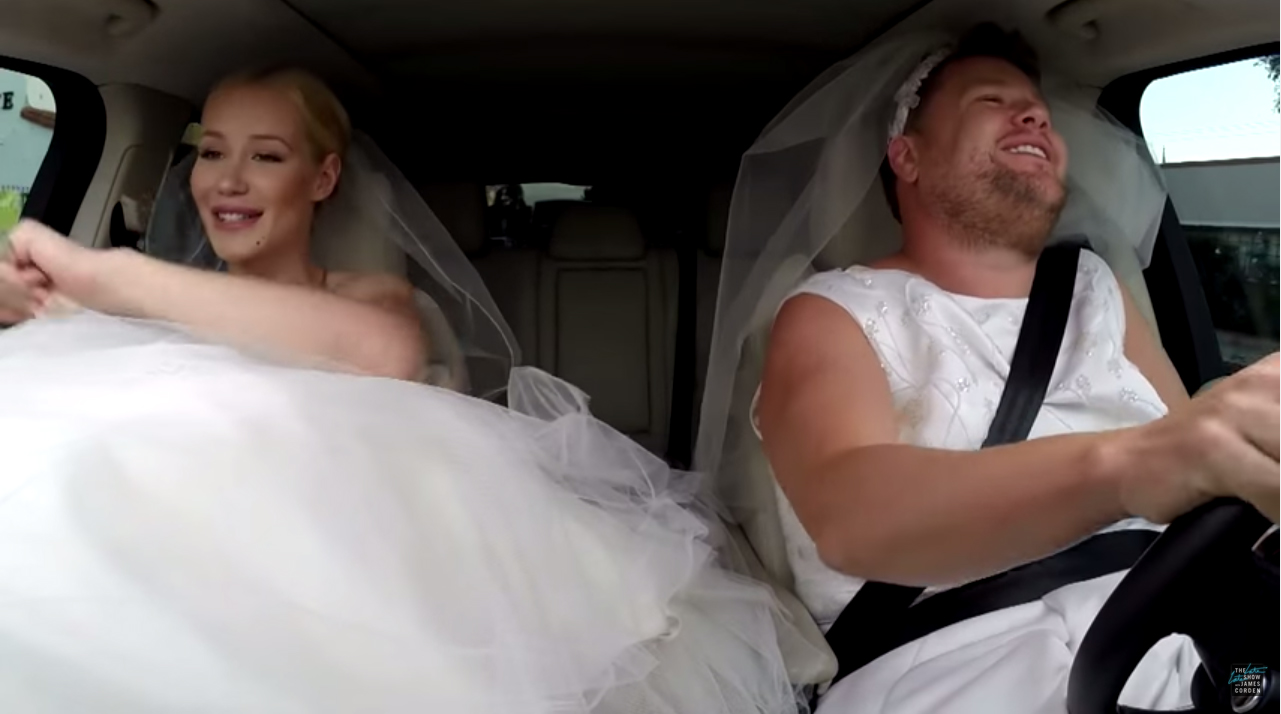 In his now infamous Carpool Karaoke slot, Cordon (and Azalea) drove around Los Angeles chatting and belting out the singer's most famous songs. Iggy's interview included a rare pit stop – at a wedding boutique – where the pair both tried on wedding gowns.
Cordon chose a loose fitting number, while Iggy went for a traditional white, beaded and strapless gown with a sheer white veil.
The interview included questions about the ceremony prompting the host to ask who would be officiating the upcoming wedding. The bride-to-be responded saying she didn't know yet – and, when Corden asked if he could fill in the choice position, Iggy said "If you get ordained, I promise," causing the Late Late Show star to well up with tears.