Inspired by modern styling elements like neon signs, balloon installations, donut walls and food + drink carts, a group of  talented Australian wedding suppliers came together to create a whimsical and feminine styled shoot at Melbourne venue Au79.
With a pale pink, white and metallic gold colour scheme, the modern shoot was centred around decadent sweet treats such as cookies, donuts and cake, as well as the delightful drink offerings of coffee cart business Carts and Containers.
Cherie, the founder of Carts and Containers worked with fellow industry experts such as the founder behind of Sweetcheeks Cookies and Cakes and Basia Puchalski Floral Design to bring the vision of the modern, playful shoot to life.
Cherie said that the team was " looking to showcase our beautiful cart setups for the upcoming wedding season as pop up carts and food stations are very on trend at the moment. The Venue Au79 was the perfect venue for our shoot as the venue is absolutely stunning with its white interior and beautiful greenery".
The team of vendors behind this shoot made use of the stunning and modern furnishings of venue as well.
Photos courtesy of Kristof Photography.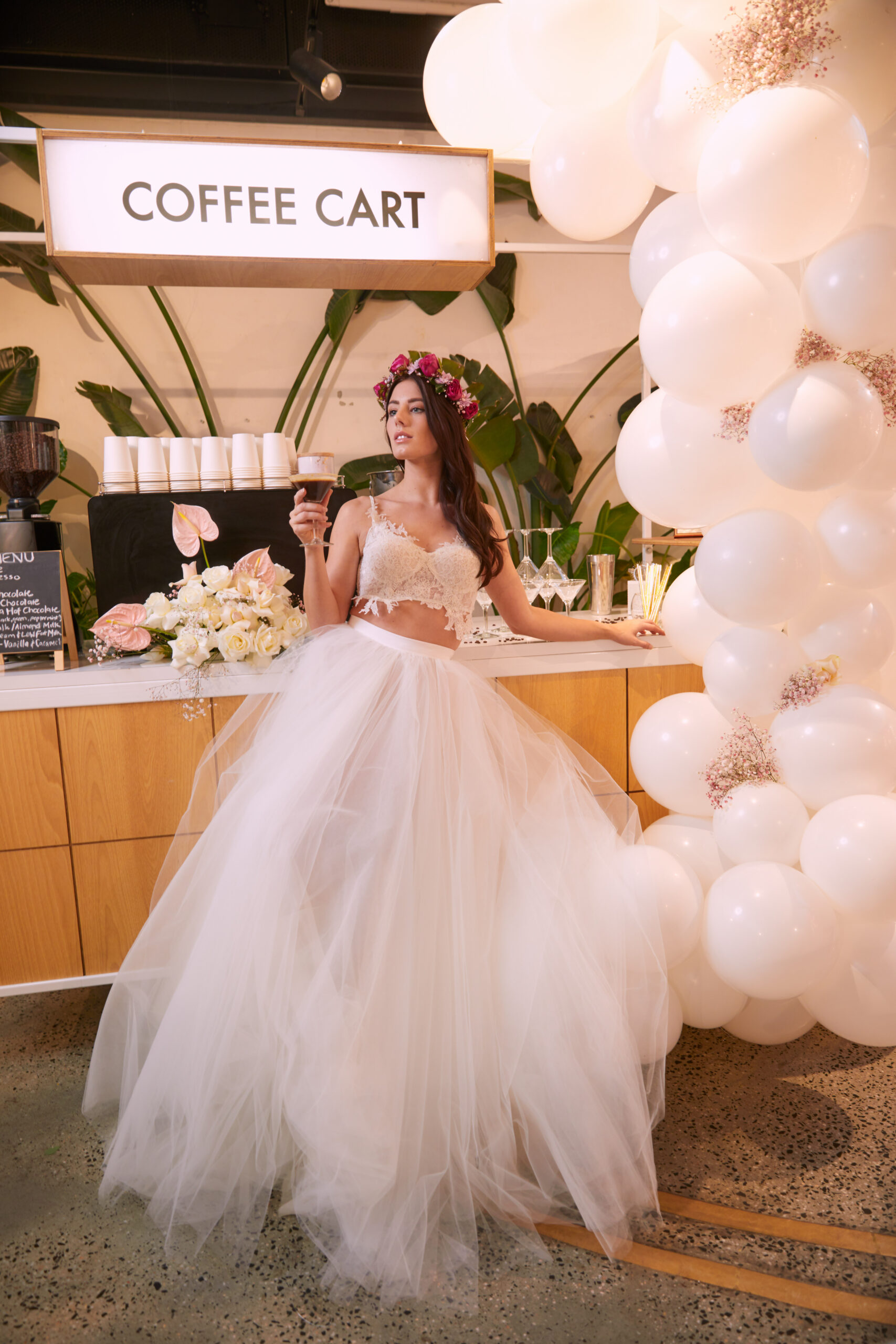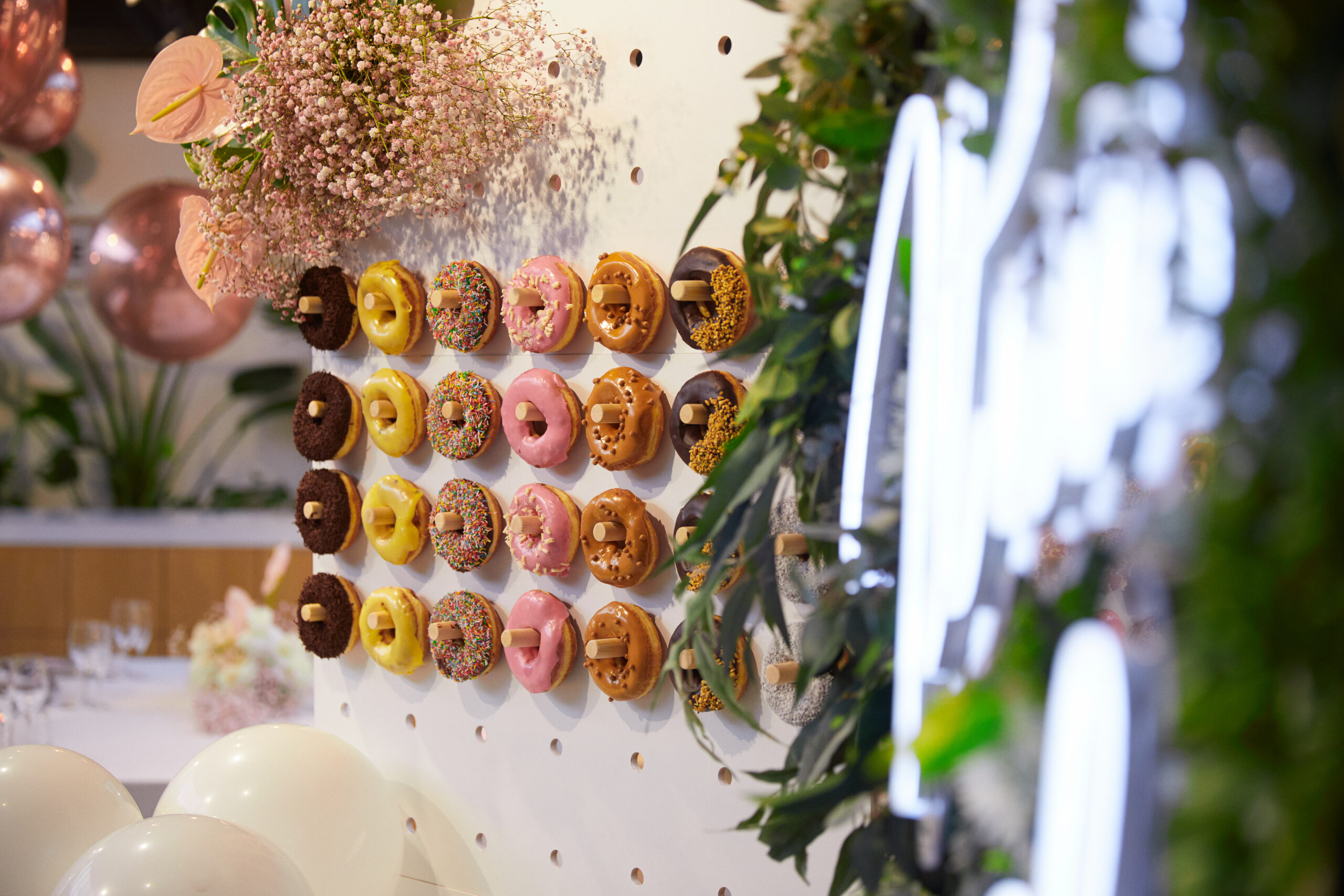 "For the photo shoot day we provided donut rings garnished with various glazes and toppings. There are so many flavours and colours to choose from that I'm pretty sure that every Bride and Groom can find something to suit their taste and theme. Apart from donut rings, we can also provide filled donuts in a range of sizes and flavours as well as mini tarts, petit fours and other sweet treats. " Said Raf from Pasisserie By Raf.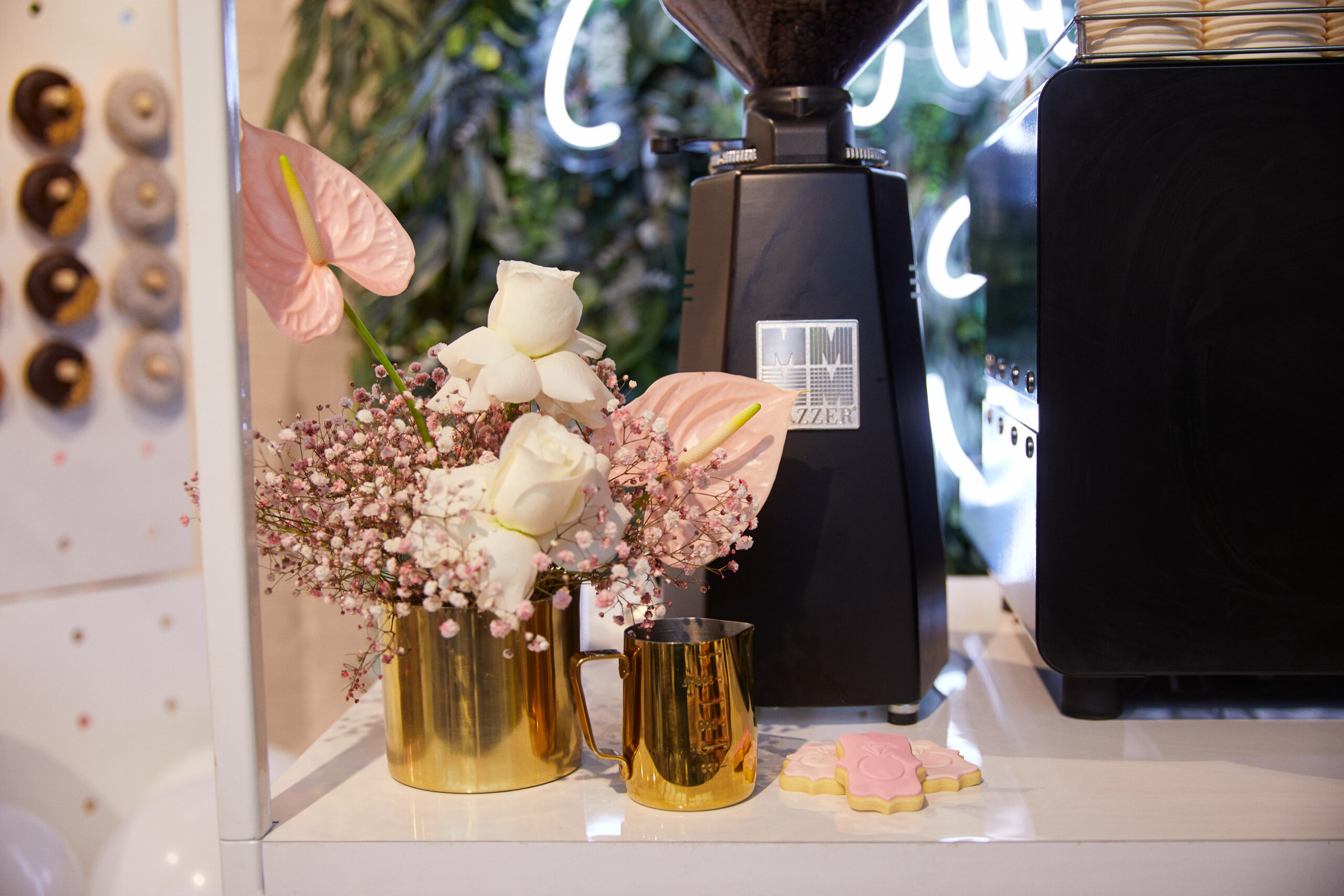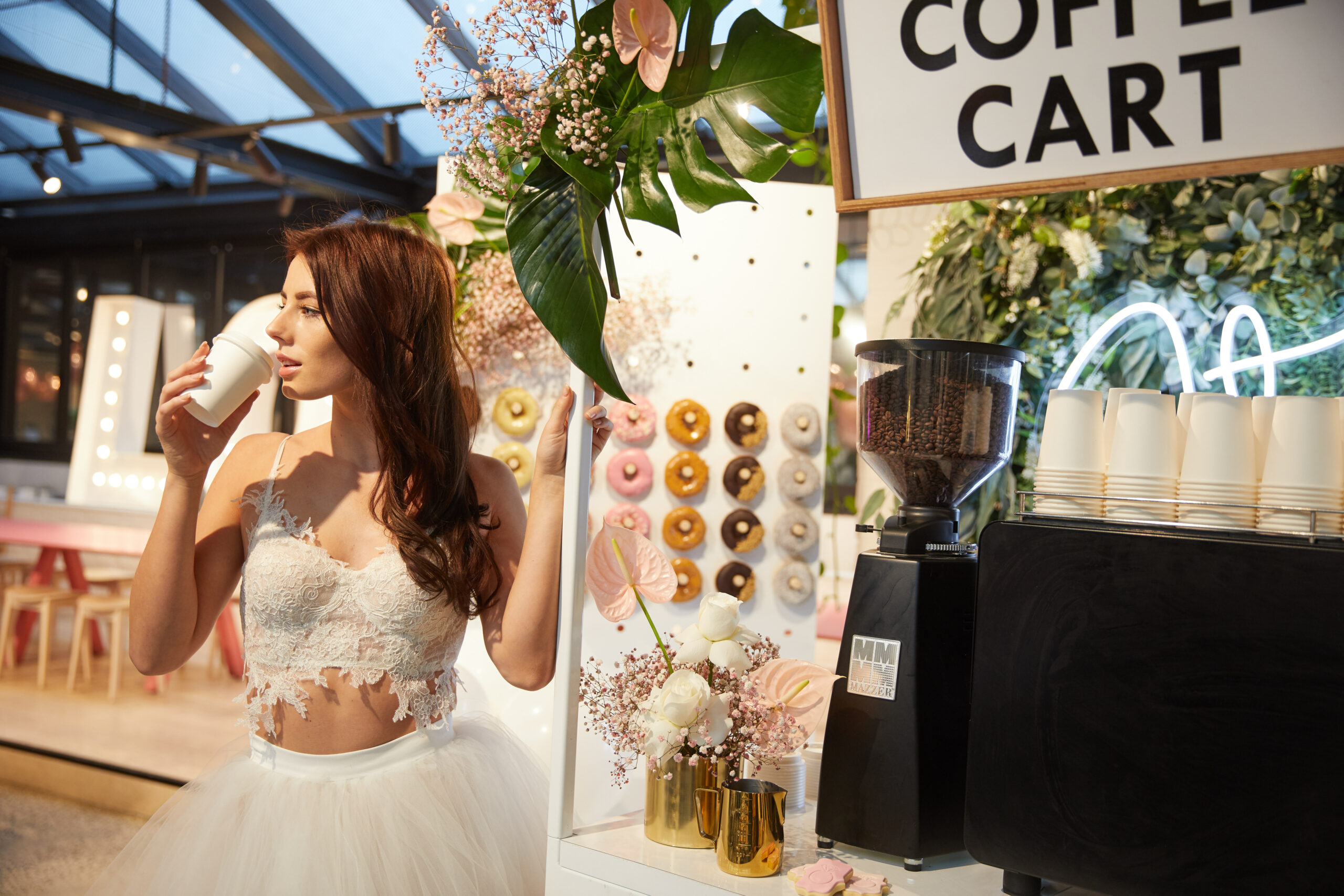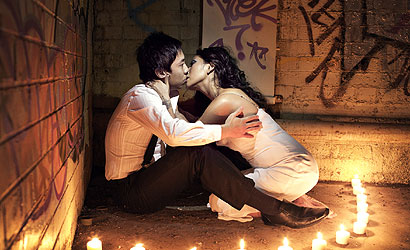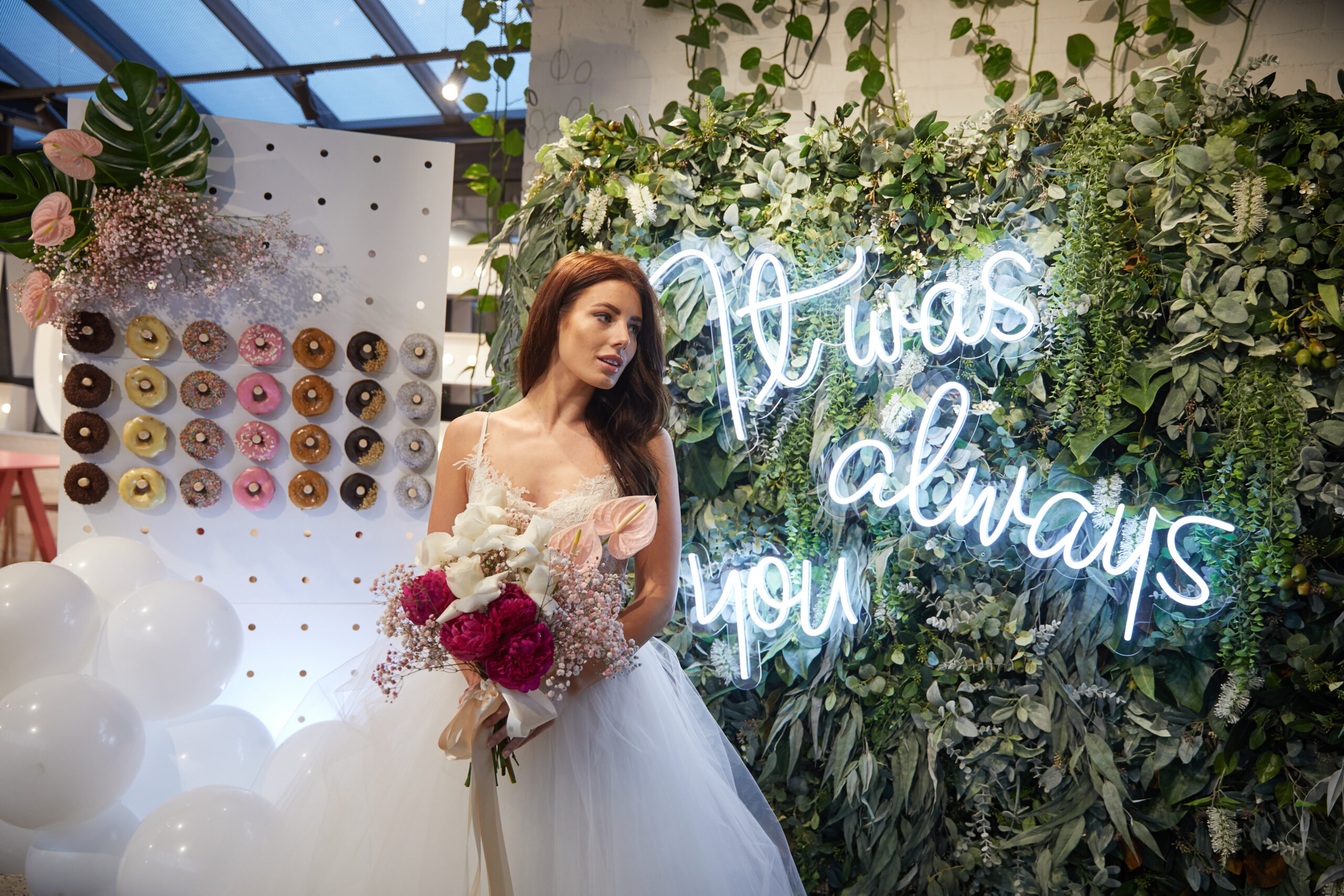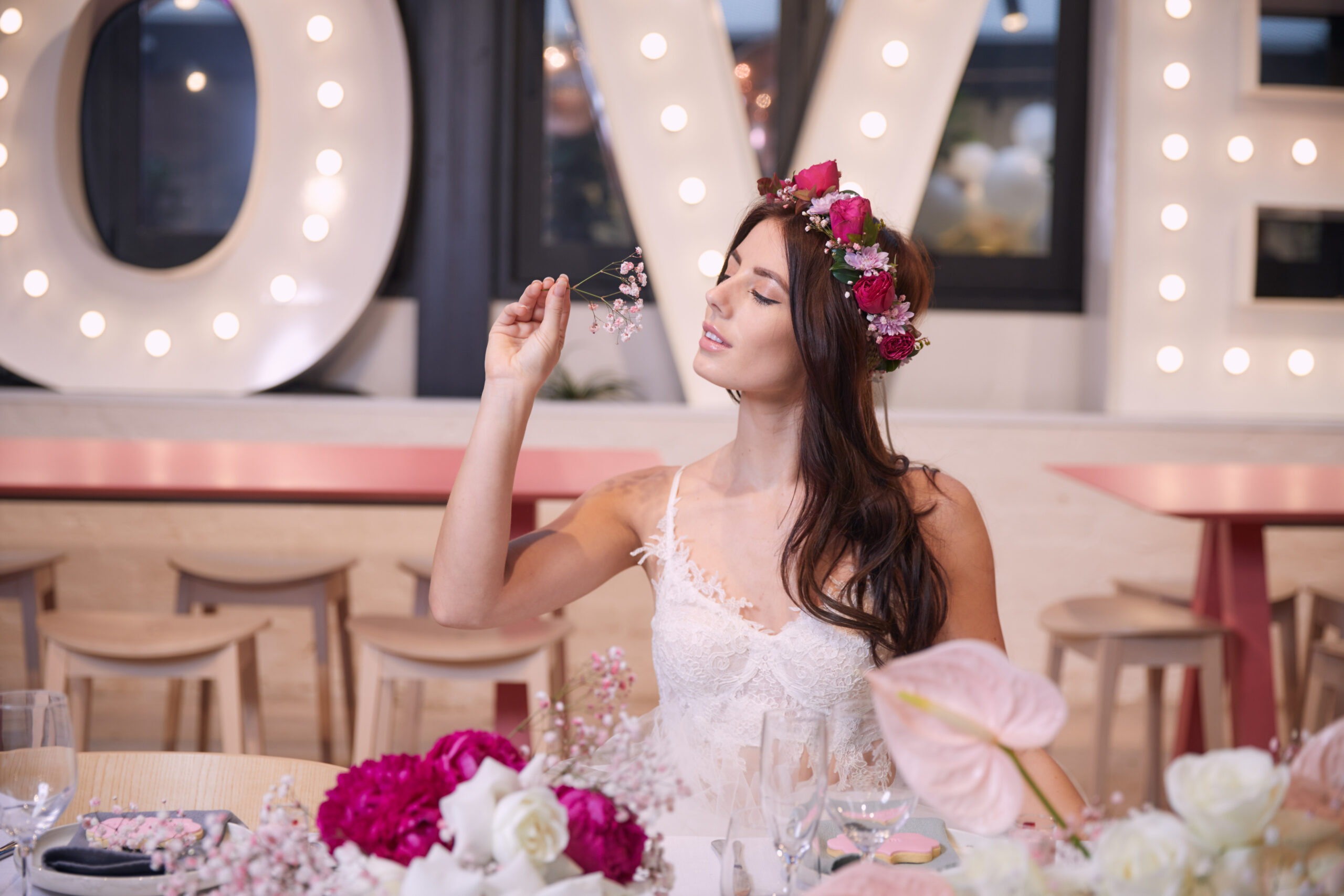 Basia of Basia Puchalski Floral Design said that "the florals we worked with for this styled shoot were to complement the venue. As the venue has a clean and modern vibe with a hint of the tropics with all the beautiful green plants.

So we chose pale pink Anthuriums and green Monstera leaves with a hint of "Babies breath" (gypsophila) to give it a bit of a romantic touch for the bridal shoot, and added a pop of colour with the hot pink Peonies and Roses, for the bouquet and hair garland and cake flowers."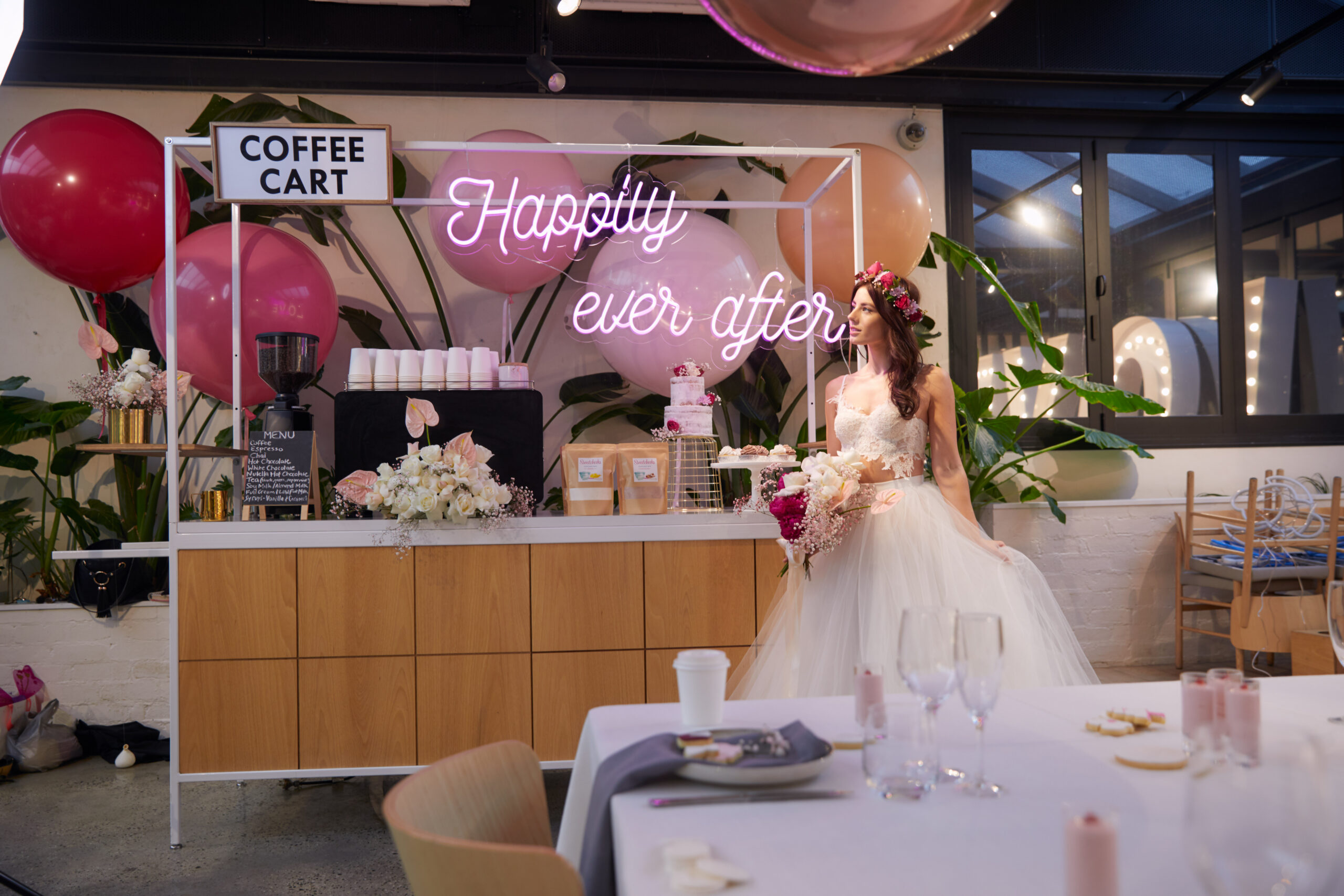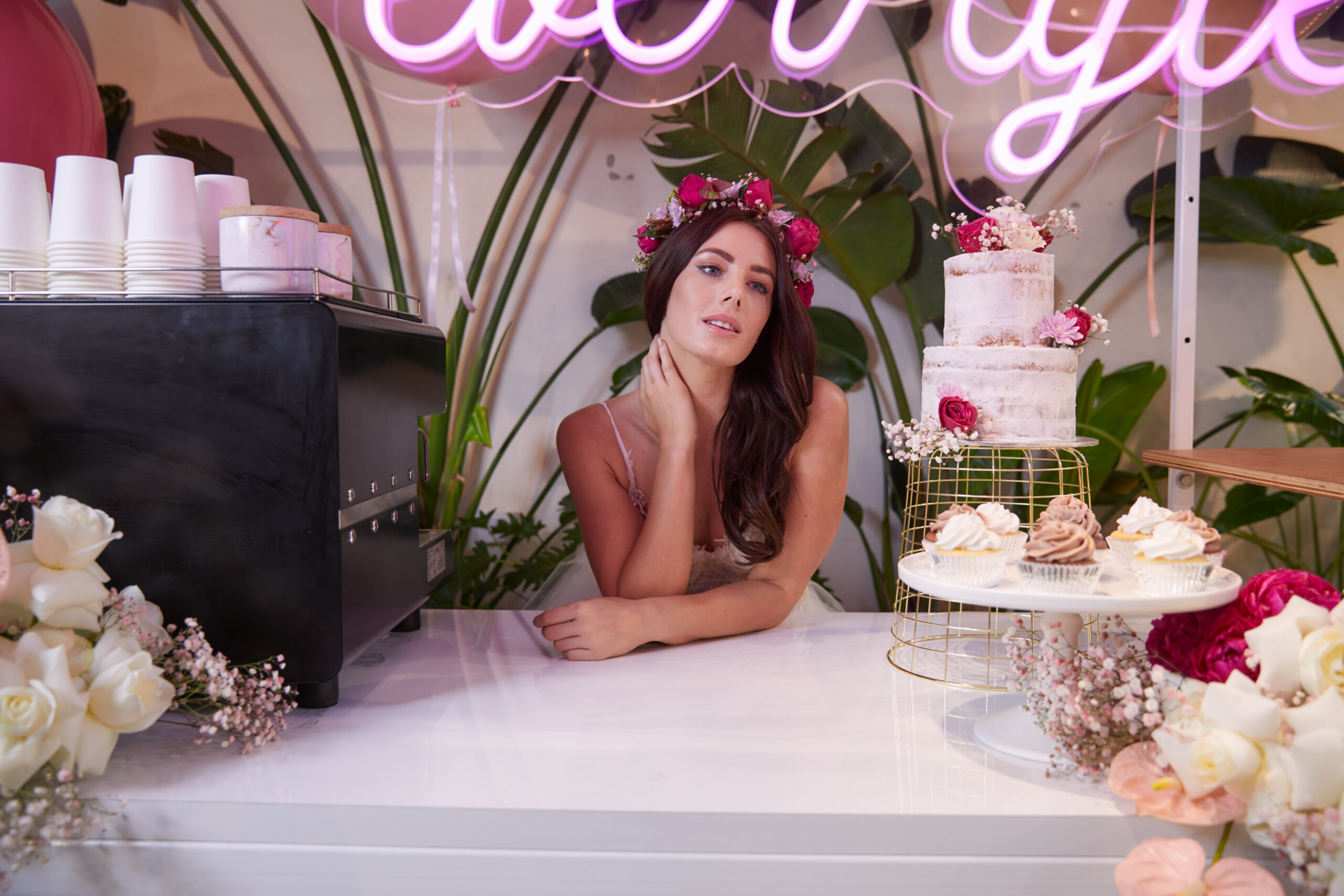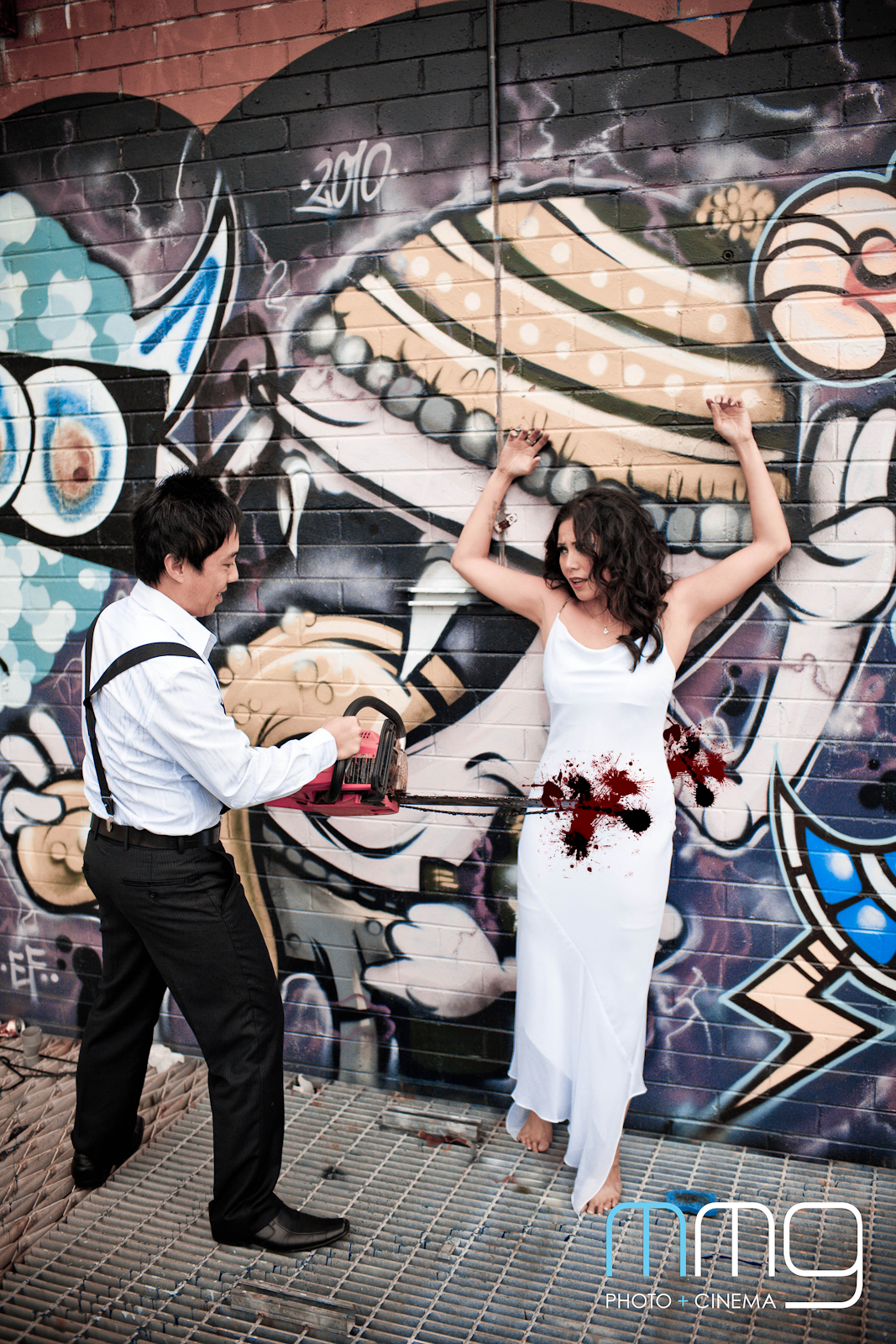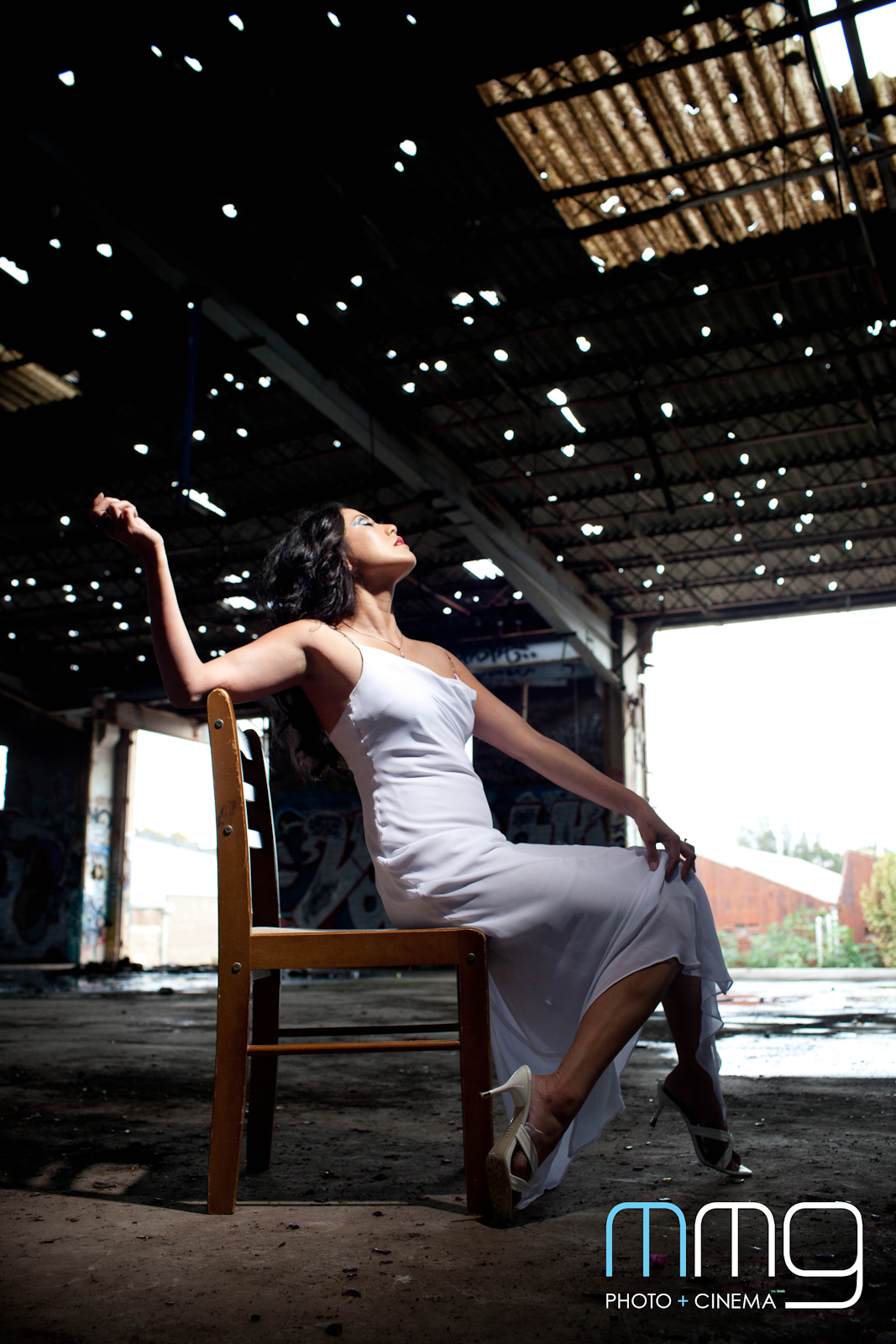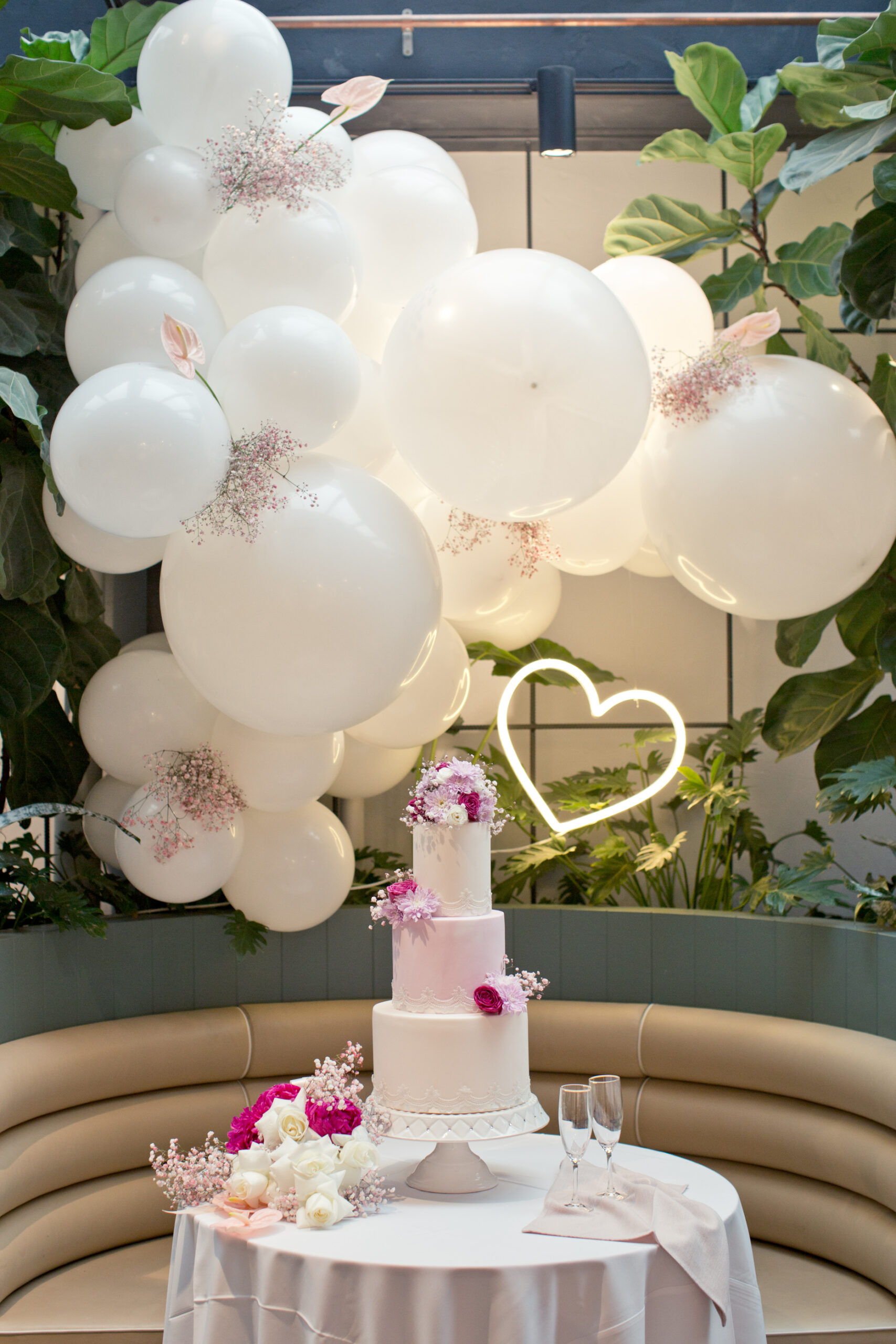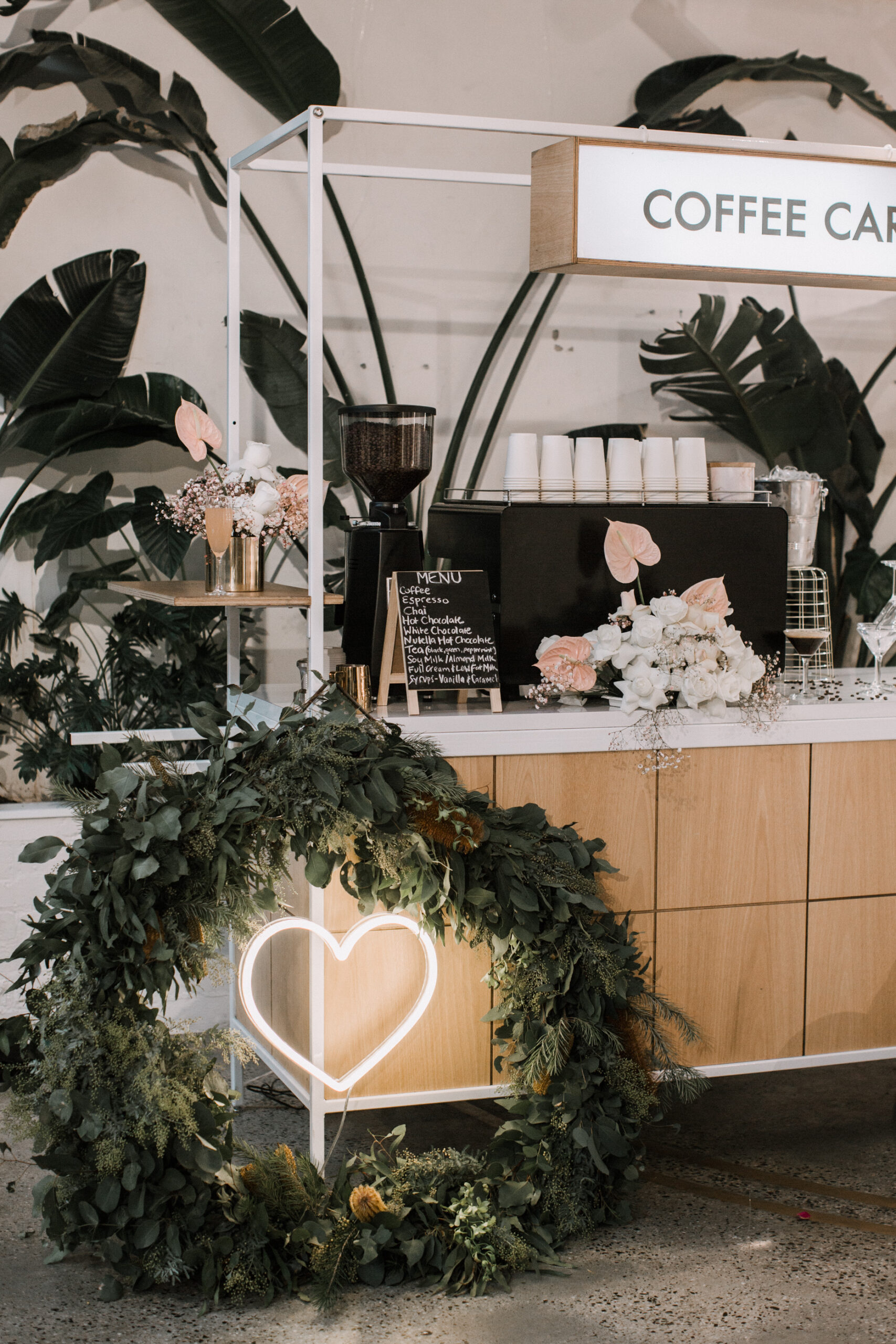 Danielle, the owner of Sweetcheeks Cookies and Cakes said that in the shoot, they "showcase a few different types of decorated cookie favours we offer; mainly those that are most popular and on trend at the moment, from our mini Bride & Groom cookies (exclusive to Sweetcheeks) to our place cards, and even our strawberry mousse shots. As well as our signature simple yet stunning style in wedding cakes, this particular cake, dressed with beautiful scalloped lace and fresh flowers – were all about the details and those finishing touches."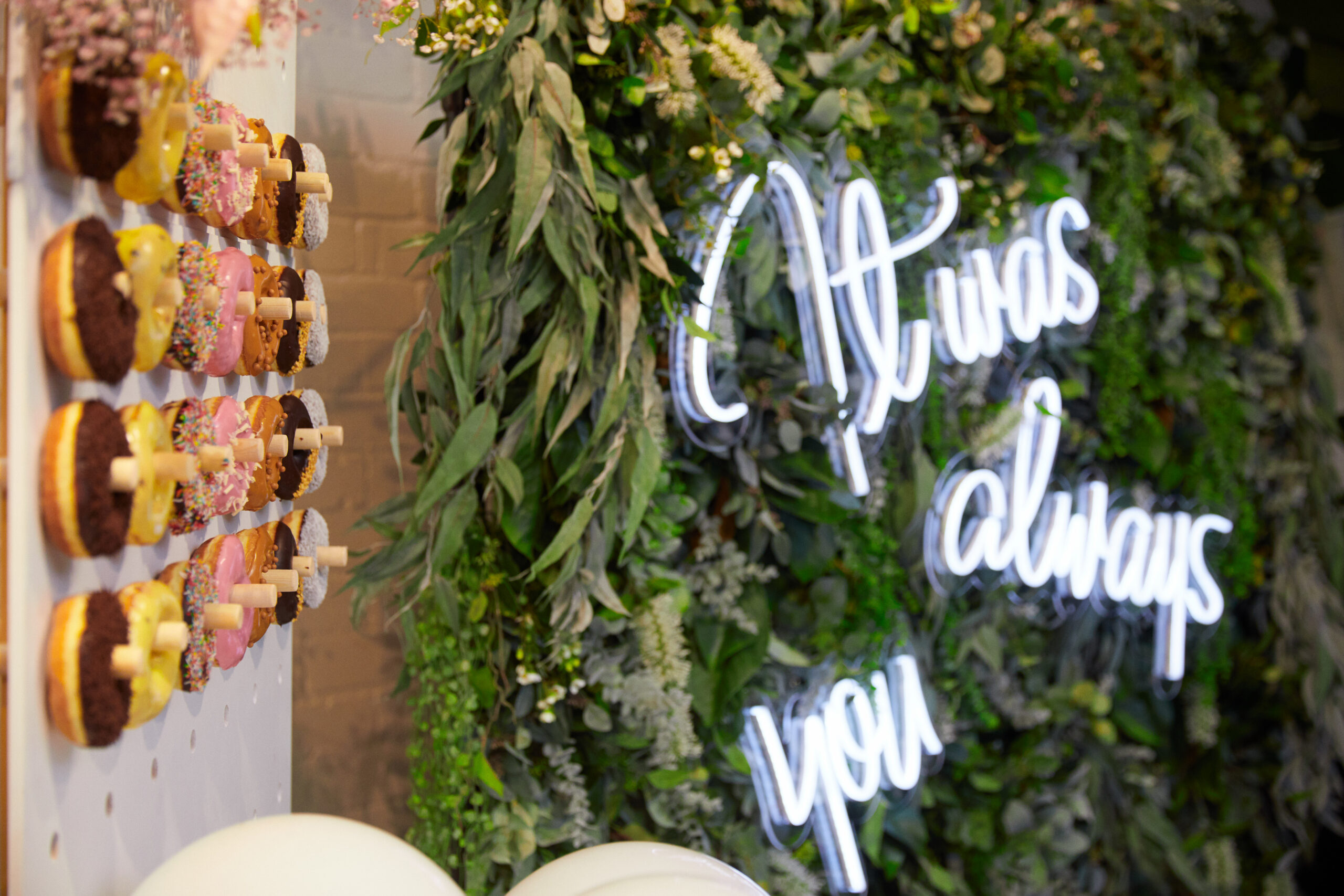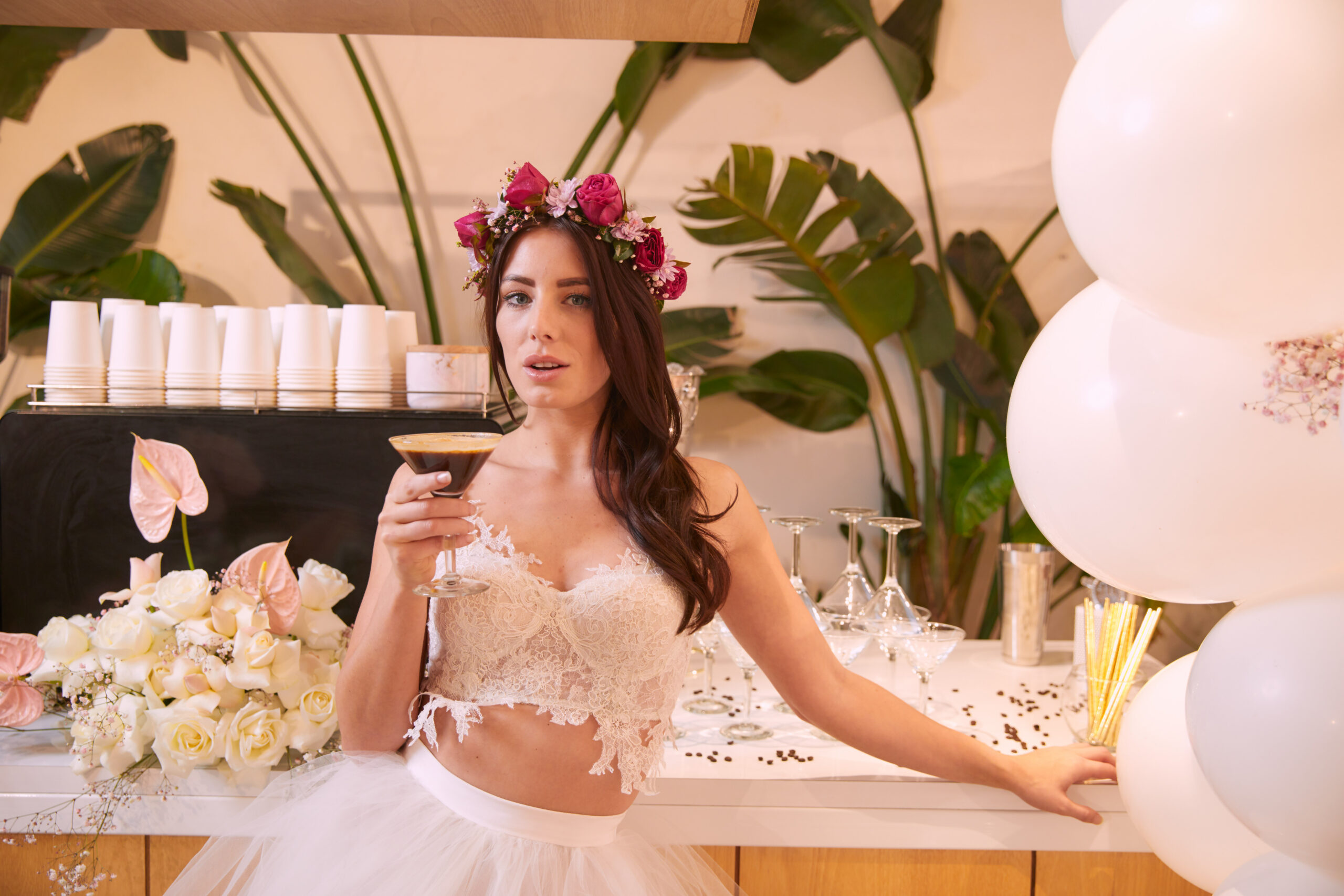 Ricki from venue Au79 said that "Collaborating with so many vendors who do such amazing things in their own expertise, we were able to showcase our venue and bring every piece into light. At Au79 we are a large venue with high ceilings and exposed beams, making it the perfect surrounding for a spacious, beautiful wedding without looking too typical and overused. The venue is covered in luxurious green plants, again a perfect backdrop and natural space to celebrate any special day."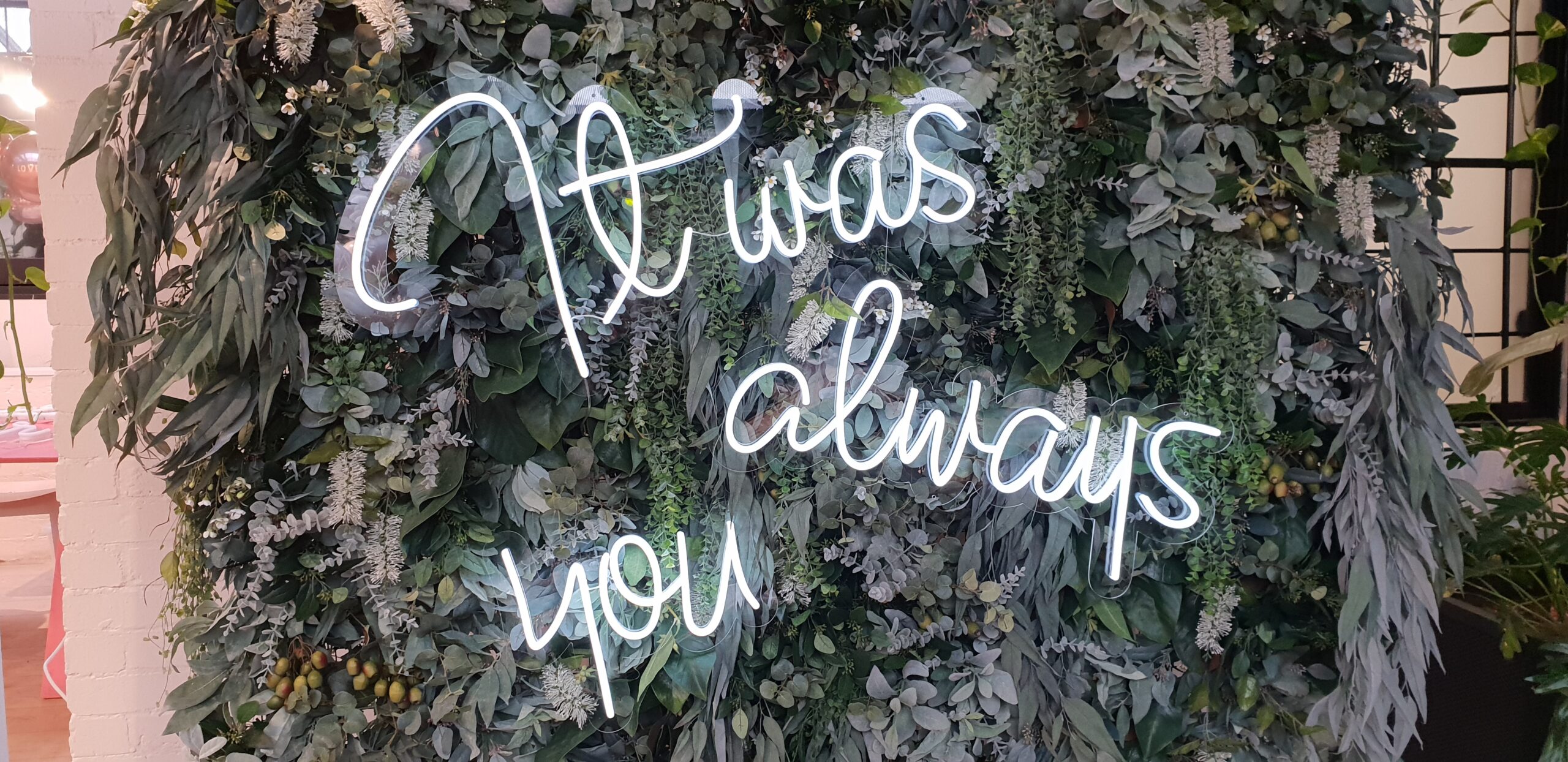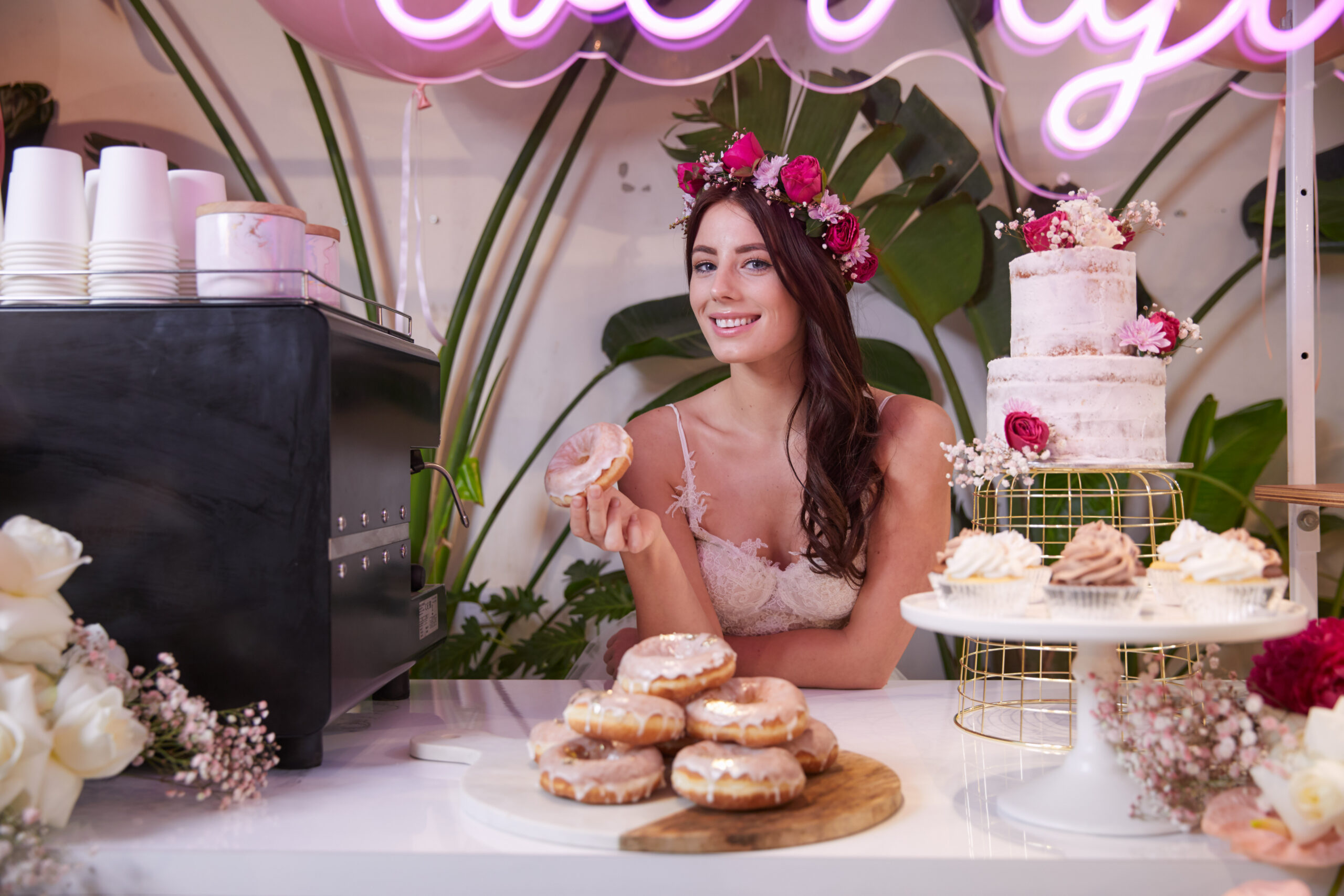 Balloons: Moonshot Balloons / Brides Gown:  Holly Butler  Cake and Cookies: Sweetcheeks Cookies and Cakes / Carts, Catering and Donut Wall: Carts and Containers & Yoghurt Culture / Donuts: Patisserie By Raf   /  Flowers: Basia Puchalski Floral Design / Foilage Wall: Moonshot Events / Letters: The Big Letter Co. / Model: Chelsea King from Out The Box Events  / Neons: Little Pineapple Neon / Photographer: Kristof Photography  / Venue: AU79 /  Wreath: Amala Spa & Beauty