While on a group tour climbing their way to the top of Fushimi Inari-taisha, Japan, Lauren had no idea she was about to be proposed to.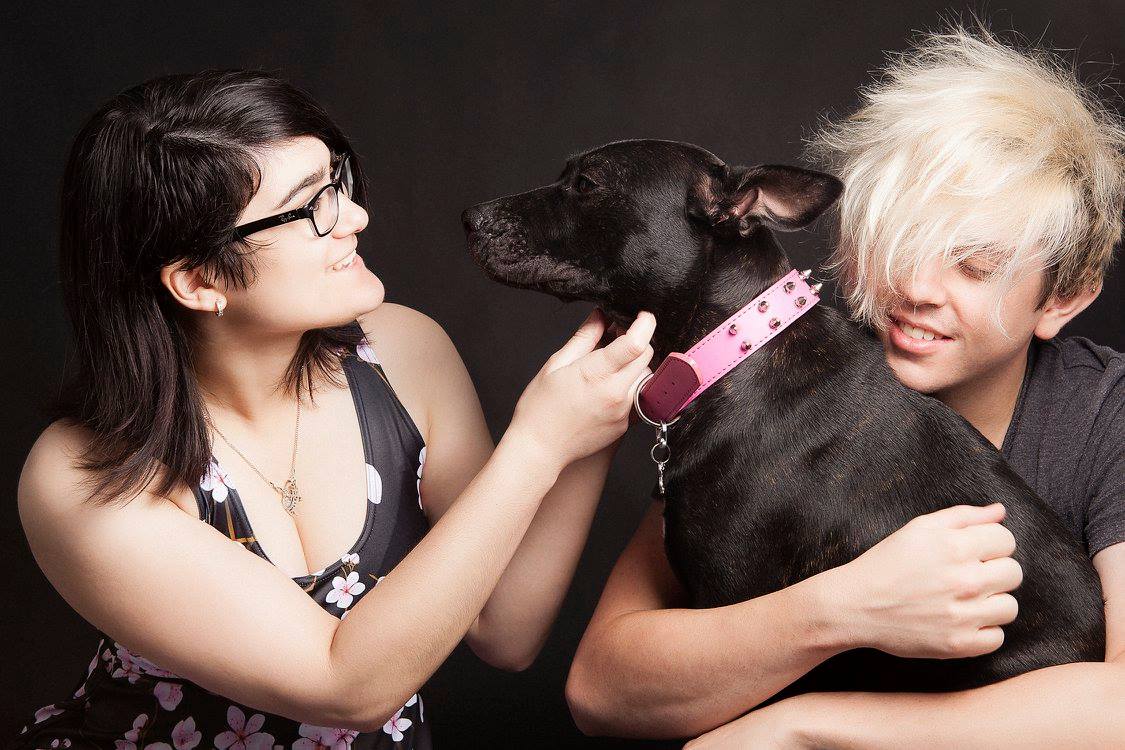 "Thomas had plans to propose at the summit overlooking Kyoto, however we went right up and over the summit without realising!" Lauren explains. "He then sent me into a little shop to buy a fox statue souvenir, and told our friend he was going to 'do it' at some point."
When the group rounded the corner and came to a clearing, Lauren says it was so quiet and so beautiful it took her breath away. Thomas then got down on one knee.
"He told me I was his princess – I was wearing a plastic crown at the time," Lauren laughs. "He said 'I choose you!' and opened a Pokeball with the ring inside!"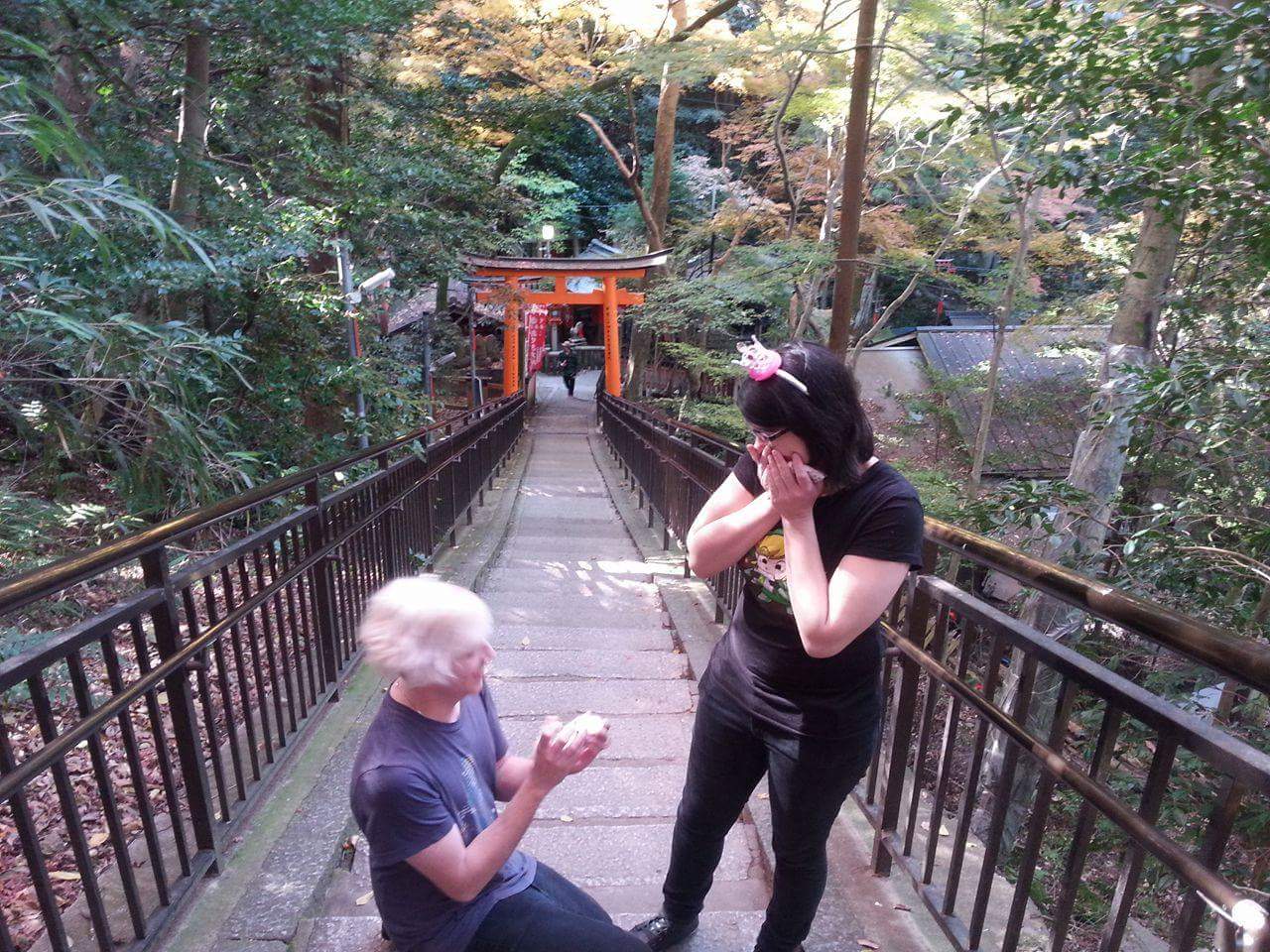 Now newly engaged, Lauren and Thomas first met in a Japanese language class eight years prior to the Pokeball proposal.
"We're both pretty nerdy – we play games together and love our sci-fi," Lauren explains. "We both have a love of the Japanese language and culture, and have travelled to the country a few times with aims to go again. Kyoto is by far our favourite place in the world, and being there made the proposal so much more special."
As for the ring, Lauren had picked it out long before Thomas proposed! "We're both full-time students, but this jeweller was having a 'crazy one day sale' so we thought we'd check it out," Lauren says. "Thomas was working a terrible paying job at the time but wanted to pay for it himself, so he had it on laybuy."
Thomas continued to tell Lauren he couldn't afford the ring, even in the lead up to the trip! "But apparently he'd already paid for it months before we left for Japan, and was keeping it at his parents' house. He was just waiting for us to return to Kyoto!"
Though Lauren says wedding plans have been slow, so far the pair have sorted their venue and celebrant, and are in talks with a photographer. They plan to get married in October 2018.
Advising future newlyweds, Lauren says of her proposal "I loved the fact Thomas proposed with a Pokeball and said 'I choose you!' – it was hilarious and so us. I think you should definitely just be yourself and remind your partner why you fell for them in the first place, and why you can't wait to spend your life with them."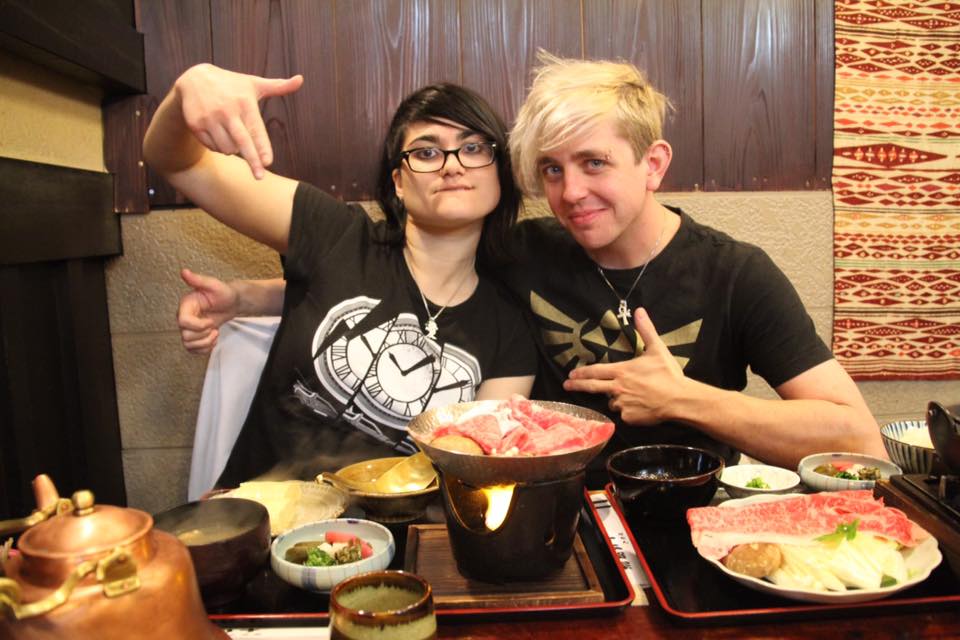 We here at Easy Weddings wish Lauren and Thomas the best of luck with their wedding planning, and hope to see their wedding featured in our Real Weddings section in the future!
Do you have an epic proposal story? Tell us in the comments below!