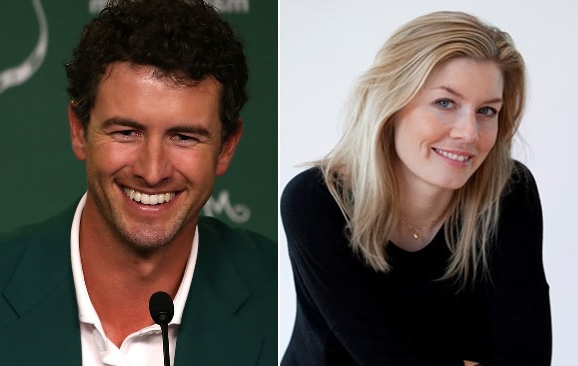 World No.2 golfer, Australia's Adam Scott, is off the market having wed his long-time girlfriend, Swedish architect Marie Kojzar last month.
The couple, who have been on and off for several years, didn't need a lengthy engagement. Instead, they jumped right in and married in an intimate ceremony in the Bahamas on April 17.
"It's official. I am a settled down man and very happy," Scott, 33, told AAP.
"We just decided to get on with it, we've known each other long enough, let's go and jump right in the deep end.
"It was just our family and a few friends and obviously there are a lot of people we would have liked to have had there who weren't but we decided to have a very low key affair.
"It was more about not building it up into something too big that may have gotten out of hand but it was a fun event for everyone who was there and hopefully we will have fun celebrating with other friends when we catch up with them."
Scott wore a suit and bow tie and the bride worse a "non-traditional" dress, says Scott.
"She doesn't need a traditional wedding dress to look so beautiful. We dressed up a little bit but it was still in the backyard," he laughed.