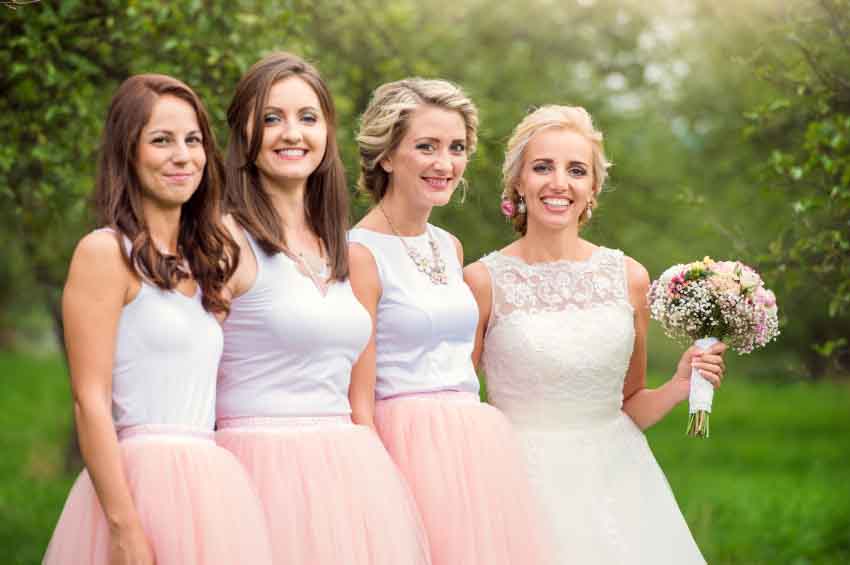 If you are like many women, you have thought about your wedding since you were a little girl. Where you would get married, what kind of ceremony you wanted to have, what you were going to wear, and who would be there. With your engagement announced, it is time to make some of your childhood dreams a reality.
One aspect of your wedding that you may not have decided on is how many bridesmaids to have and who. For some women choosing their bridesmaids and Maid/Matron of Honour is simple. There is no doubt that a bride is going to pick their closest friends and family members to stand up next to then on the biggest day of their life. Although these are the obvious choices when choosing your bridesmaids, it is important to take into consideration a few things before asking anyone to stand up with you.
Bridesmaids duties before and at the wedding
Some people may have the misguided notion that being in a wedding is a matter of showing up the day of the event and maybe the rehearsal dinner. The truth is there are a number of duties that a bridesmaid and Maid of Honour have long before the wedding. Bridesmaid have to remember they will be asked to assist with different aspects to the wedding planning, from helping with invitations and decorations to cake tasting and being present when the bride picks her wedding dress.
This article goes into detail about a Maid of Honour's duties.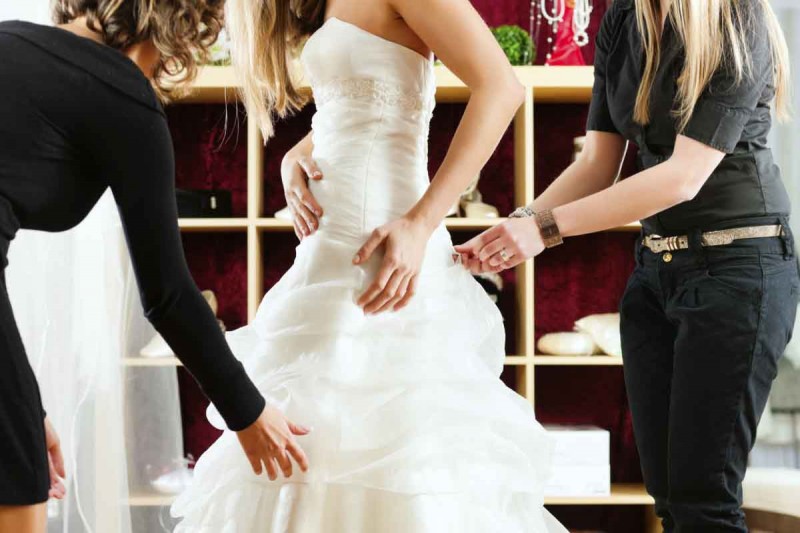 Bridesmaids also are responsible for ensuring they make it to all of the fittings for their bridesmaids' dresses. Bridesmaids must usually pay for their dresses, accessories, hair, nails, and make up. Bridesmaids, specifically the Maid of Honour must plan a bachelorette party and a bridal shower. It is the duty of all bridesmaids to attend as well as purchases gifts.
On the day of your wedding, the bridesmaids and Maid of Honour have more responsibilities. They need to stay upbeat and active. Socialize, dance, as well as maintain their other duties. These duties include keeping the bride calm, relaxed, and enjoying the day. They also need to ensure the bride stays hydrated, eats something, and that her make-up stays intact. There other duties, such as monitoring the gifts, the guest book, and ensuring no one in the bridal part drinks to excess causing issues. There are additional duties so it is important to choose carefully.
Relationship with potential bridesmaids
One of the most important aspects to choosing a bridesmaid is the relationship that you have with that person or people. Are the people you are considering close to you, can you trust them, can you call them when you feel the stress of planning a wedding is too much? Have your potential bridesmaids supported your relationship with your future spouse? Especially in the case of the Maid of Honour, you want someone who will stand up on your wedding day and give a heartfelt speech and/or toast, not someone forcing herself to say things they do not mean.
Since there are so many important duties and responsibilities bestowed upon your bridesmaids and Maid of Honour, you want to ensure you have people that you can trust with everything related to one of the most important days of your life. If someone fails to follow through with one of the duties bestowed upon them, it could have a negative impact on your wedding day.
Have you started shopping for your bridesmaids' dresses? Begin your search here.