Your wedding music can make a big difference to the overall atmosphere of your big day, and you can use music at every stage of the wedding to set the mood. Here are some things to think about when choosing wedding music.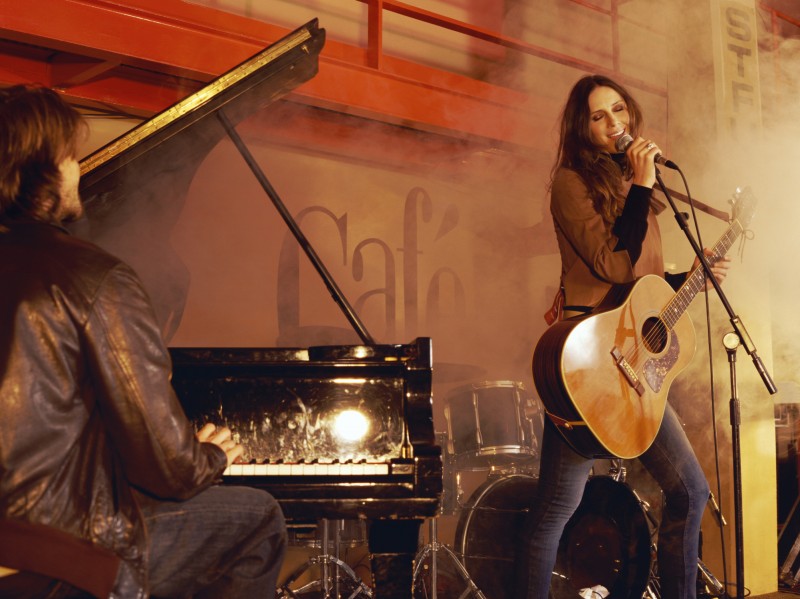 Three wedding music trends
There are three main trends presently developing in wedding music, with couples increasingly choosing music that reflects their personal preferences and tastes rather than simply choosing the same playlists they've heard at other weddings.
Combining a DJ with a live musician is a modern take on the traditional wedding DJ and can introduce a touch of sophistication to your reception.
Tribute bands are gaining popularity in wedding receptions, so if you have a favourite band, check whether they have a tribute band serving your area.
Latin American bands that play everything from Latin jazz, to salsa, to Afro-Cuban music add an exotic element to any wedding celebration, and are a great way to get the guests on their feet.
Booking your wedding music
Your musicians should be booked six to eight months in advance, so you should decide what type of musicians you want to provide the entertainment at your reception about nine to twelve months prior to your wedding, and start listening to samples and demos. Around two to three months before the big day you will need to put together a list of tunes for the first dance, cake cutting, and other significant events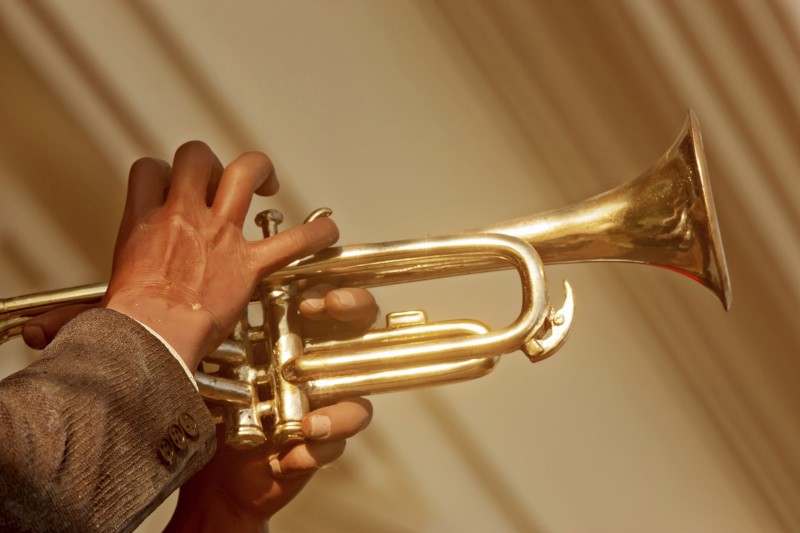 Choosing wedding music for the first dance
It can be difficult to find a first dance song which is meaningful to both the bride and groom, has the appropriate tempo to dance to without being awkward, and would be regarded as tasteful by all your guests.
The pressure to choose an appropriate song for your first dance as a married couple can be huge. It literally lets your guests know how you feel about each other, and if it is 'your song' it can feel very intimate sharing it with all your friends and family. Aim to choose something that you will still be able to listen to and enjoy in the years to come as you can guarantee that song will be played at every anniversary you celebrate in the future.
Checking out the Easy Weddings top 50 first dance songs can help you to pick that perfect tune. If your favourite song is not listed, perhaps something else by one of the featured artists will be exactly what you are looking for.
Top tips for choosing wedding music
Trying to select pieces of music that will accompany you through an entire day can be more arduous that you think. Here are a few tips to get you started on the type of music that will put a wedding crowd in the right mood.
Reserve the modern tunes for later in the evening when the older generation will be thinking about going home and start with golden oldies.
Try and choose music that is easy to dance to. That may mean not being able to hire your favourite band but it will be worth it to maintain good vibes.
Try to include music that will appeal to various tastes as you will have a range of age groups at your wedding.
Start the dancing with a crowd pleaser; disco and 80's classics are always popular choices.
Try to get the ladies dancing, the men are bound to follow.
Jazz and instrumental genres make effective background music during dinner.
Use Easy Weddings to connect with your dream wedding suppliers.
Browse the directory and start planning today!