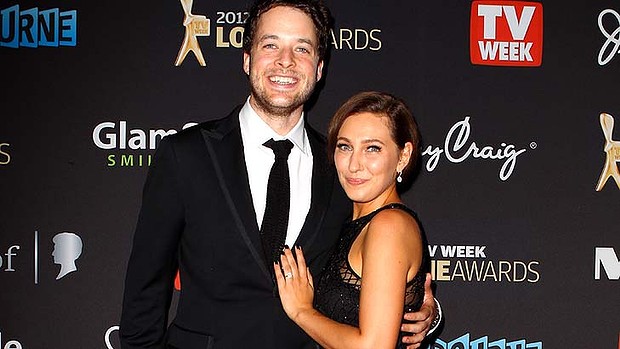 Gold Logie-winning comedian Hamish Blake has secretly wed his long-time girlfriend, writer Zoe Foster.
The couple announced their marriage on Twitter today (Friday), having married a few days earlier, on Hamish's 31st birthday.
Zoe tweeted, ''I didn't know heartpounding, feet-off-the-ground joy til I snuck off on Tuesday to marry my beautiful Hame … And now, viva la funnymoon!''.
In turn, Hamish tweeted, ''If you heard a ''whoop for joy'' on Tuesday, it was me; I married my girl! I'm the happiest guy. She seems happy too (phew). #honeymooning."
"The event was a private ceremony attended only by immediate family and a handful of witnesses," a spokesperson told The Age. "They are extremely happy, thank everyone for their well wishes, and are now using a well earned honeymoon overseas to recover from all the cake they ate."
Hamish and Zoe have been dating for 18 months having  met while writing Texbook Romance, a dating guide.