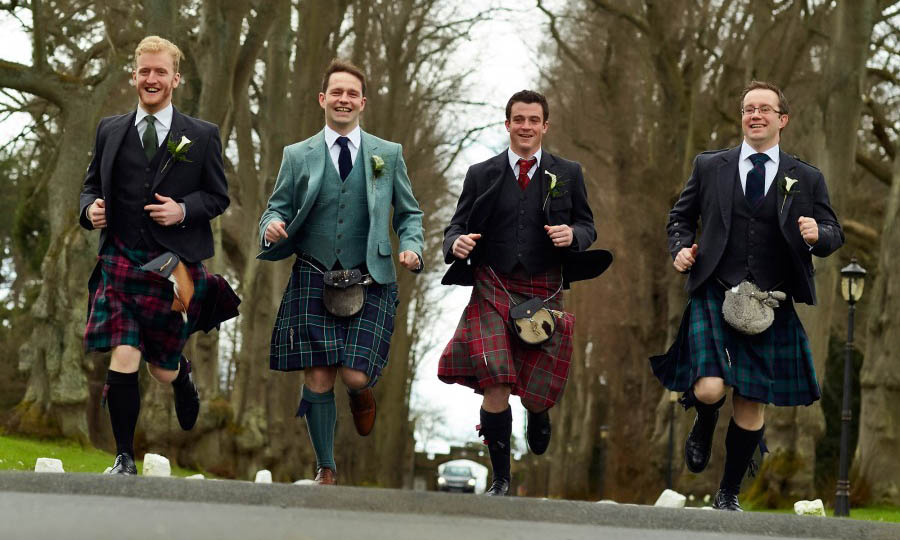 Whether you call them buttonholes or boutonnieres, lapel flowers were, once, a common site on men's suits and tuxedos, however, just about the only place we see them these days is at a wedding. Though traditionally worn by the men in the bridal party, these days, they can be worn by both sexes and, sometimes, they don't even contain flowers!
Here are 8 gorgeous buttonholes that will inspire you!
Inspiration: woodland wedding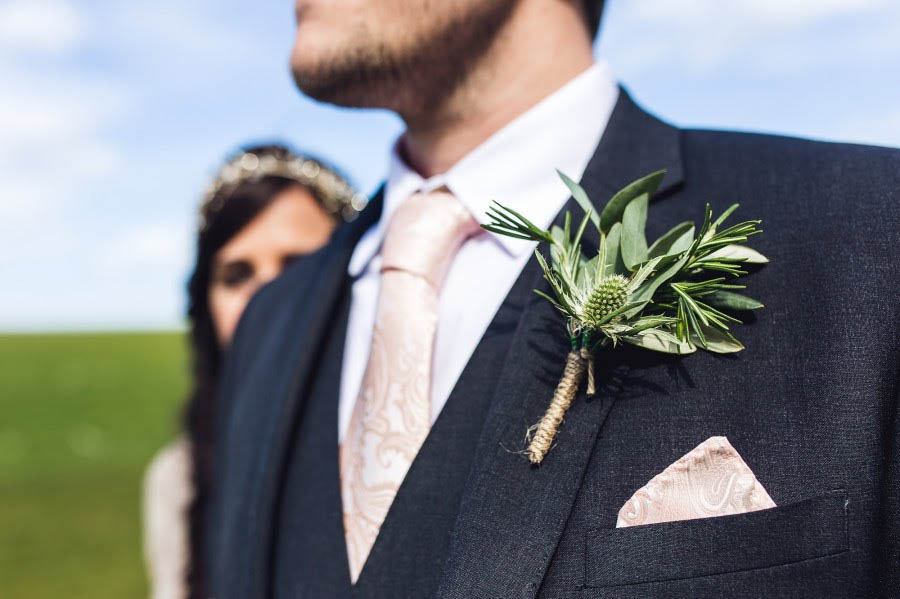 For something different, forgo the flower heads and, instead, highlight of natural beauty of green foliage. Add extra effect by wrapping the stems in twine.
Inspiration: Spring has sprung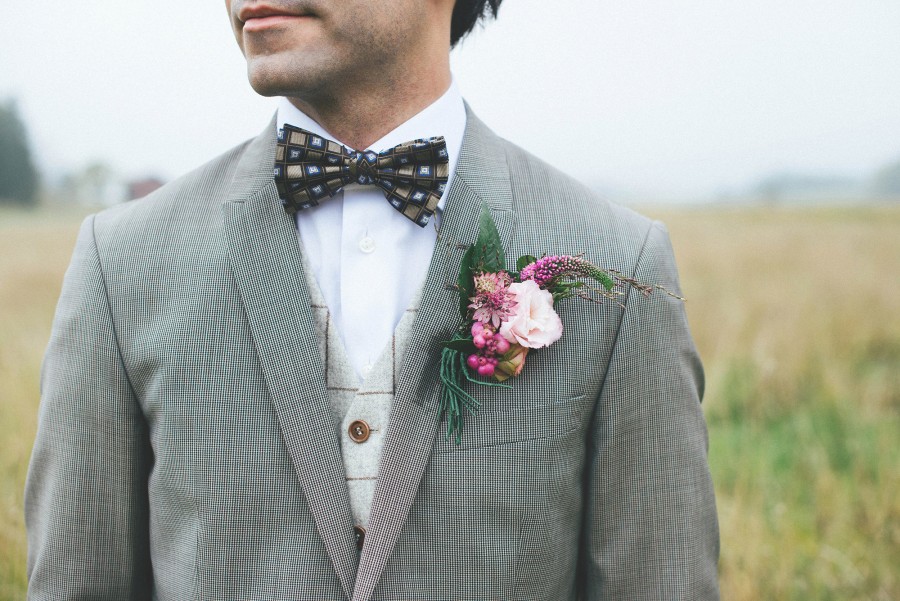 Reminiscent of spring, bright pinks and greens contrast well against this neutral colours such as grey or brown.
Inspiration: traditional elegance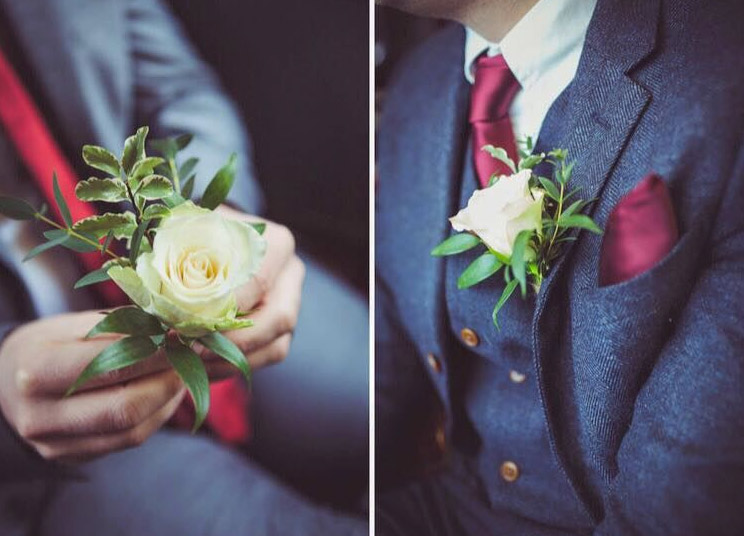 A single rose is about as traditional as you can get when it comes to boutonnieres, though carnations and cornflowers as well as poppies and orchids are classics, too.
Inspiration: colour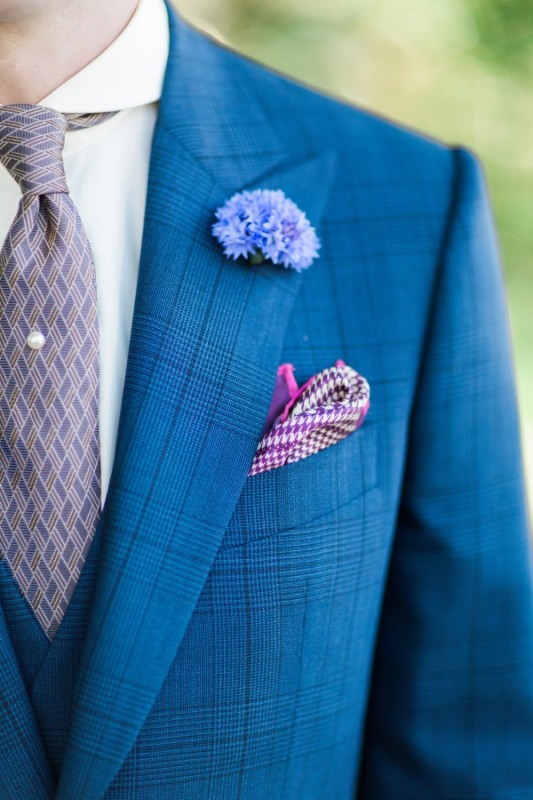 A pop of bright colour can be accentuated when using a single flower. This look is perfect for both a spring or summer wedding!
Inspiration: native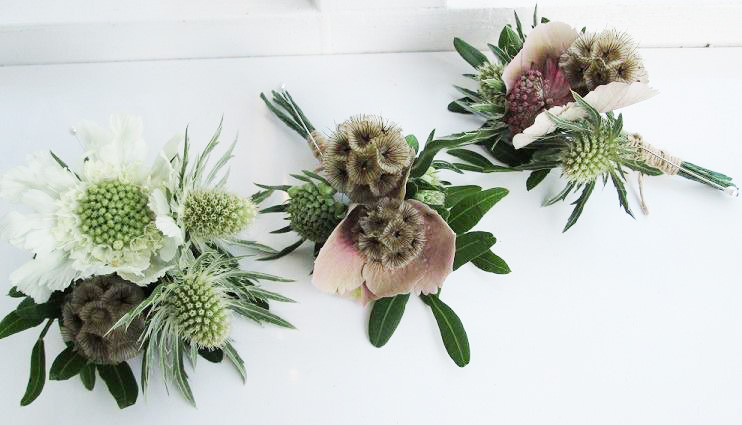 A striking combination of native style blooms, this buttonhole, which is perfect for an outdoor wedding, is all about unusual textures.
Inspiration: pastel perfection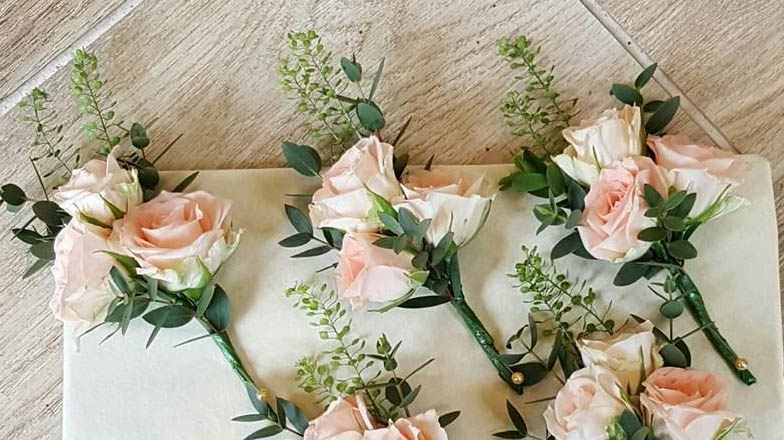 Sweet and elegant, a soft peach pastel-coloured cluster of roses is the perfect choice of boutonniere for a romantic, vintage wedding.
Inspiration: rustic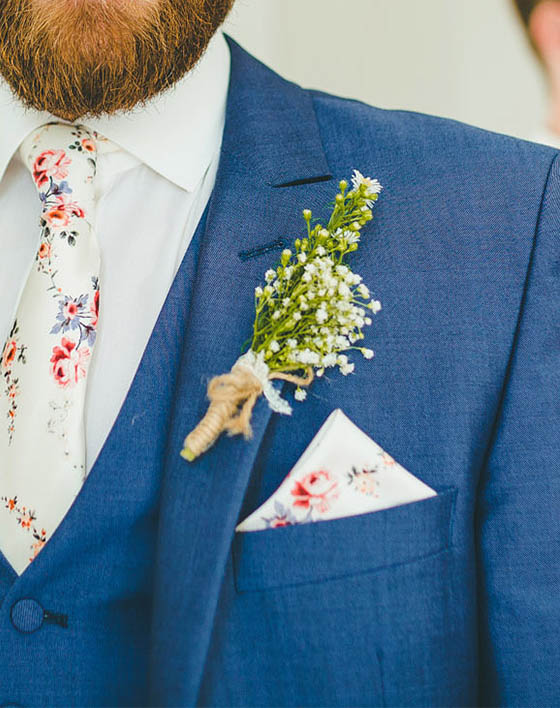 Gypsophila never looked so good! This style of buttonhole is so simple to create and so effective. A great look for a rustic-themed wedding.
Inspiration… lego!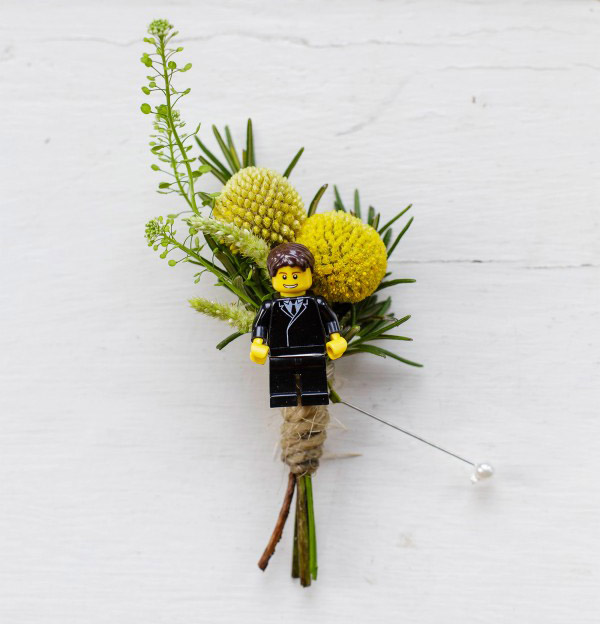 While, traditionally, buttonholes are flowers, modern couples wanting to add a spot of fun sometimes ditch the flowers entirely, opting, instead, for superheroes, cartoon characters and, even cars!