Being asked to be a bridesmaid to one of your friends is a wonderful thing. You feel like your friendship is being reaffirmed and you feel appreciated and valued as a friend. But what about the other stuff? Are you just supposed to show up on the day and smile for the photos? Definitely not. It's not that easy. You need to be there for everything and you'll likely have a mountain of duties. So here are the rules to being a darn good bridesmaid.
Plan a fab hen do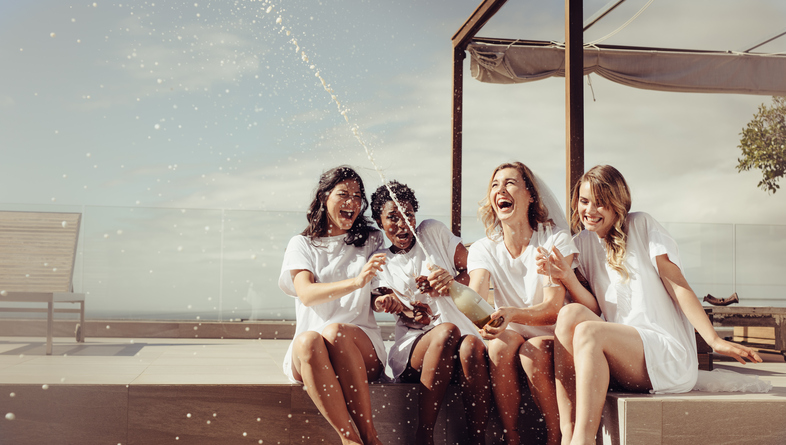 As a bridesmaid, you're going to be heavily involved in planning the bride-to-be's hen night. Unless, of course, she's mentioned explicitly that she'll be planning it. But not all brides are willing to take on that responsibility as they have so many other things on their minds. This is where you and your fellow bridesmaids come in. If you know your friend well then planning the perfect hen night for her will be a breeze. All you need to do is really think about what the bride-to-be loves, what will suit her personality and what she'll enjoy doing. Keeping those three things in mind will make the process a lot easier.
Be committed to the role
Being a good bridesmaid means being committed to the bride. If you're someone who's a little flighty or is super busy all the time, can you really commit to being there for your friend? Can you go to dress fittings? Can you go on multiple shopping trips to find your bridesmaid dress? Can you plan the hen night or bridal shower? These things and so many more are required of bridesmaid. Sure, not everyone needs to go to the bride's dress fitting, but it shows how committed you are if you do. So before you agree to be a bridesmaid consider whether you have the time to commit to it, because your friend will remember if you're not all in for her wedding.
Make sure you can afford it
Depending on what the bride is like, you may have to pay for your own bridesmaid dress. This is standard practice in many countries but in the UK, it varies from wedding to wedding. If the bride-to-be expects you to pay for your dress and she's wanting you to wear something extravagant and pricey, you may need to consider whether you can afford to be a bridesmaid. Many brides won't be expecting you to don a Chanel number, so unless your best friend is a ritzy socialite, you should be able to afford something lovely with ease.
Don't be argumentative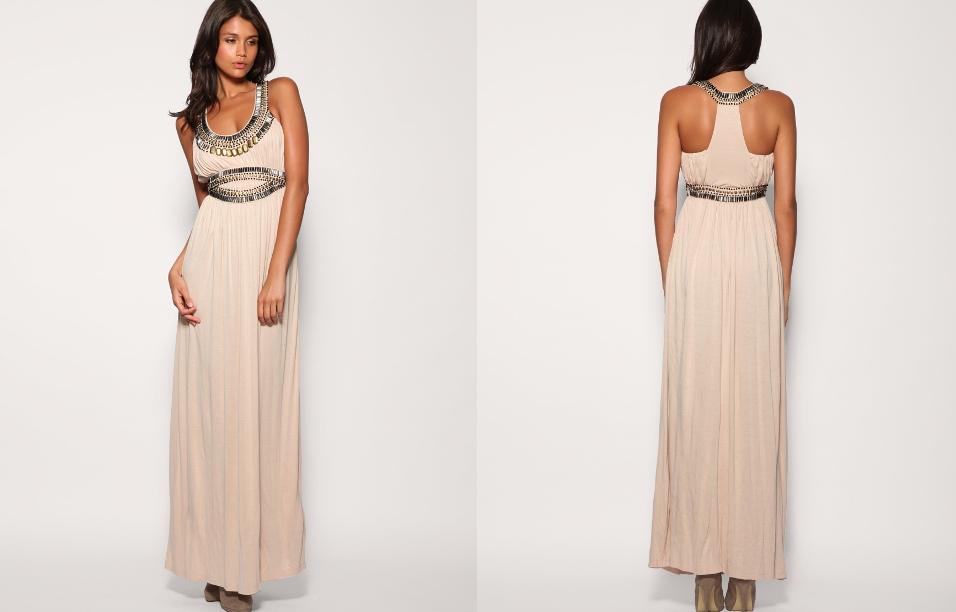 Many bridesmaids are put into dresses they're not that into. This is because their friend who's getting married has some kind of vision and won't budge on it, even if all the bridesmaids either hate the dress or are completely unsuited to the dress style. This and many other events throughout a wedding can cause friction. Some simple advice though, just get over it. Good bridesmaid rules include remembering that the day is not about you. If you spend a big chunk of time arguing with the bride, you'll only make her more upset and stressed out and you may end up damaging your friendship. So unless you're super comfortable with saying something, then just don't.
Be helpful
All brides are different and will expect different things from their bridesmaids. Some will have wedding planners who will be setting up their reception for them, others will be the DIY type and need helpers to get things ready. Either way, you'll be required to be helpful. You may need to make calls to the wedding planner, pick up dresses, drive people places or help decorate. Whatever your duties, you should be focused on being super helpful to the bride-to-be. She'll definitely remember your efforts afterwards and if you really care about her, then you'll find it easy to be helpful.
Keep your look the same
If you've been planning on getting a tattoo or getting a dramatic haircut, you might want to consult the bride before doing anything. This may seem extreme, but if the bride has given their bridesmaid strapless dresses and you go and get a sleeve of heavy tattoos, it will significantly change the look of the wedding photos. The same goes for hairstyles if your bride has already had hair consultations with you and the other bridesmaids. If she's an easy-going bride then just check with her first, but if she's a bit high strung then maybe hold off until after she says 'I do'.
Be positive
Good bridesmaid rules including remembering that not all brides are the same. Some brides are going to be bridezillas. They're going to be overbearing, intense and sometimes even rude to you and your fellow bridesmaids. In order to keep things moving forward, you need to be keeping positive. If the bride is struggling with everything and wants to pack it all in, you need to be a little ray of sunshine and not let the stress get to you. If you do this, you'll help the bride get out of her rut too and be able to see clearly again. When we're stressed or upset clarity is often not something we experience. So keeping your head clear and positive, will allow you to keep things on track when the bride is struggling to do it on her own.
Be a good friend
For some brides, a wedding is more emotional than it is for others. They may have lost a close loved one who they always pictured at their wedding or perhaps they're struggling with all the planning and are feeling overwhelmed. Whatever it is, you need to be a good friend to the bride. Being supportive, helping out whenever you can and just being a good listener will make all the difference to a bride who's feeling negatively in the lead up to her wedding. Being a good friend is imperative to being a good bridesmaid.