Deciding on a dress style for someone else can be quite a challenge. Tastes are many and varied so when it comes to choosing bridesmaid dresses it really has to be a joint decision that everyone will be comfortable with.  To avoid unnecessary arguments follow these five tips before you go bridesmaid dress shopping.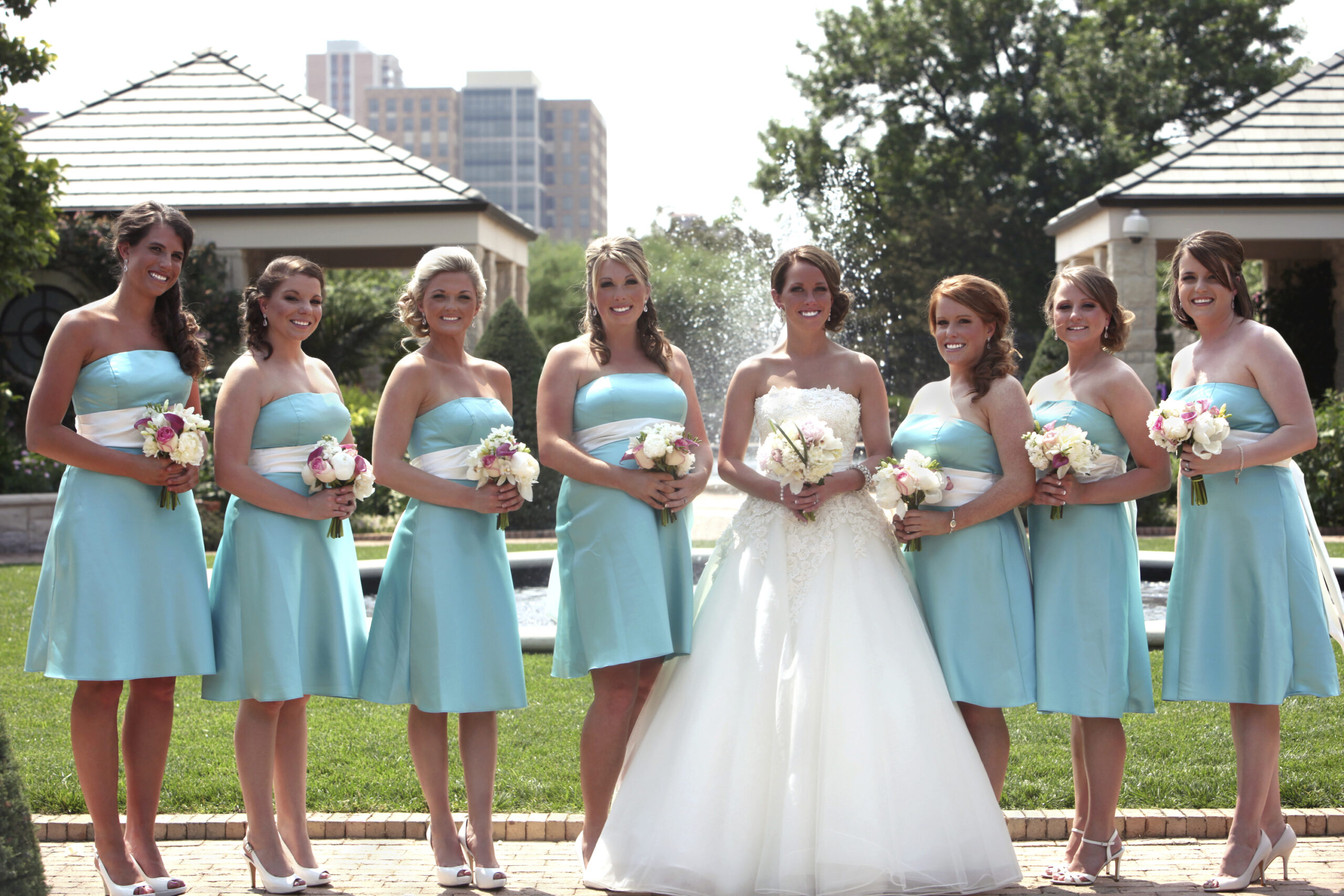 Choose flattering outfits
Consider the skin tone and hair colours of your bridesmaids when picking a colour, and keep their body shapes in mind when deciding on styles. If you want a strapless style, curvier bridesmaids may have a problem getting enough support, and if you want short skirts make sure your bridesmaids are willing to show off their legs.
It might be traditional to dress the bridesmaids in unattractive gowns so they don't upstage the Bride, but if you want happy bridesmaids and great wedding pictures you'll want to choose dresses that make them look their best. Don't forget you can choose various styles or colours to suit individual bridesmaids; this is currently a popular option.
Select the dresses and then ask for their opinion
Choose a dress you like yourself before you ask for your bridesmaids' input. Find a frock you like, e-mail them a link with a photo, and ask for their opinion. This gives them a starting point and an idea of your intentions. Consider their remarks on your first choice and take it from there.
While it's important that you ask your bridesmaids' opinions before you definitively decide on a dress, including them in the process right from the beginning is only going to make the choice more difficult. Taking all your bridesmaids with you on the initial shopping excursion will probably end in tears.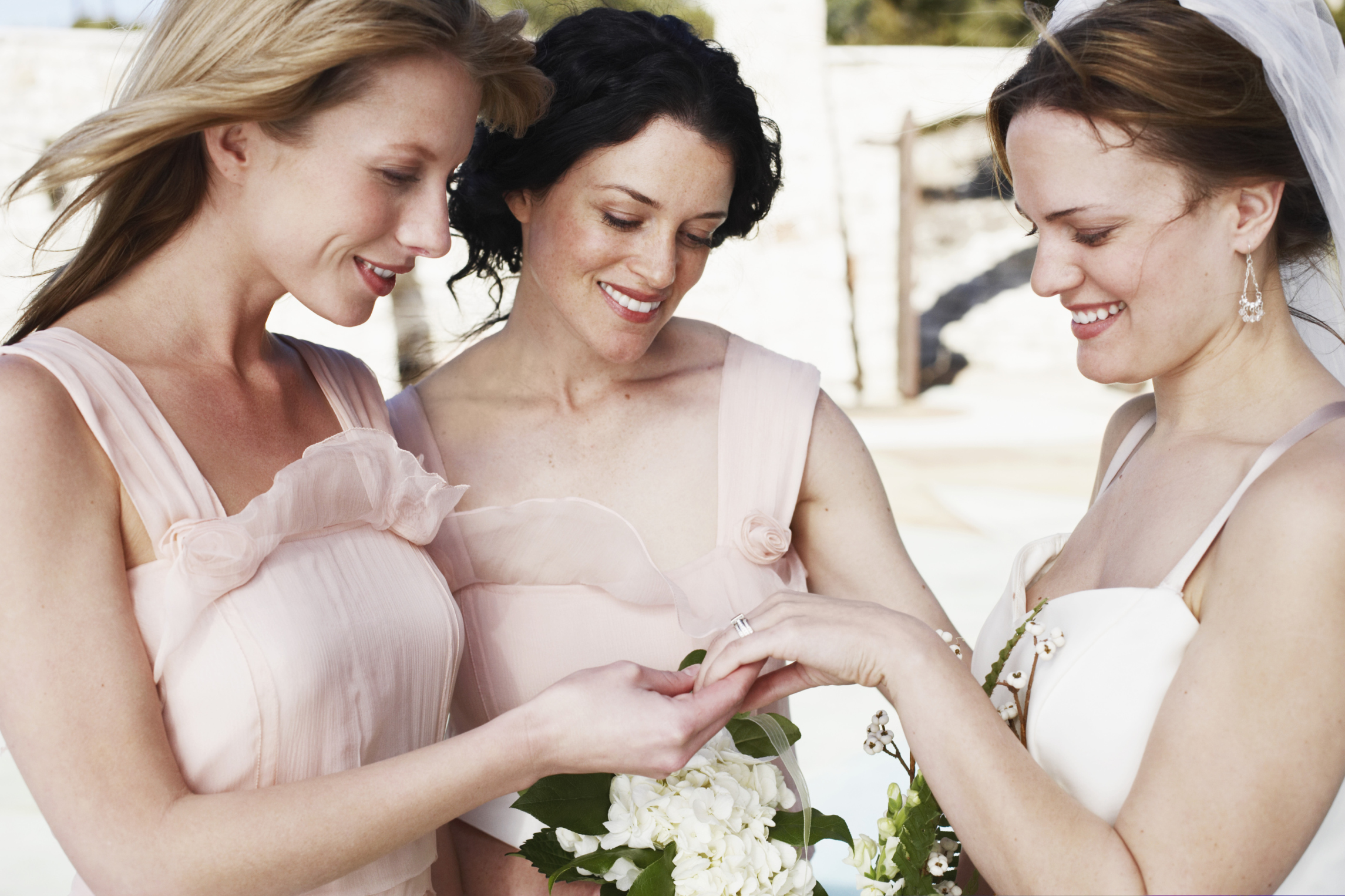 Involve the maid of honour in the decision process
In addition to helping you look at dress styles, your maid of honour can find out whether the bridesmaids are completely happy with the final choice. Your bridesmaids are more likely to tell your maid of honour if they dislike the dress than to tell you. Don't take this personally; they just don't want to hurt your feelings in the run up to your big day. A maid of honour will be someone that you trust completely and who is able to be honest with you. This makes their input on the bridesmaids' frocks priceless.
Keep within your budget
Wedding magazines are packed with designer bridesmaids' frocks, but you can often find something similar for a fraction of the cost. If your bridesmaids are buying their own dresses, make sure you choose something affordable.
Choose a style that can be worn again
Etiquette states that bridesmaids pay for their own outfits, so if you are sticking to this you should really select a gown that they can wear again. Stick with plain, sleek styles such as empire waists and A-line skirts rather than princess gowns with puffed sleeves, or consider separates that your maids could wear afterwards with other items of clothing. Look for colours that suit various occasions such as black, gold, green or brown, instead of shades such as pink or lavender.