Picking your wedding flowers isn't just about the way they look, many of them have very specific symbolic meanings. Before you go ahead and select your flowers, check out the meaning of wedding flowers to guarantee your bouquet signifies true love and not unfaithfulness or mistrust.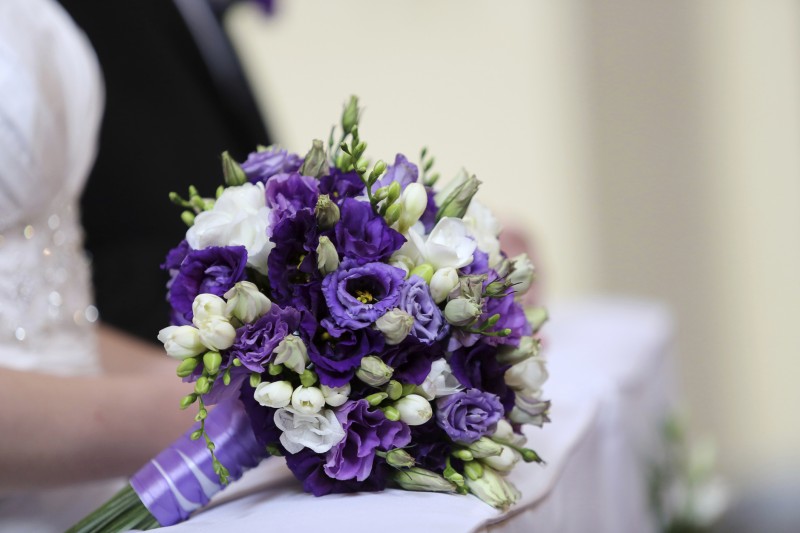 Any flowers to avoid?
Before we look at the flowers that you should have, let's take a look at those that are best avoided. There are a few blooms that might be beautiful, but come with a negative meaning that you may not wish to associate with your special day. Naturally, if one of these is your favourite bloom you might decide to ignore superstition and just pick it anyway. In some instances it is just specific colours of one particular bloom that have an unfavourable symbol.
If you are planning a red theme tread carefully as the symbolism of a red carnation is 'alas my poor heart,' and red poppies signify consolation. Be equally careful with a yellow colour scheme as yellow carnations signify disdain, yellow chrysanthemums mean slighted love, and yellow roses symbolise jealousy.
You may also rule out foxglove and yellow lilies, which symbolise insincerity and falsehood respectively. A Christmas rose speaks of a scandal, and a marigold means grief, so these are also perhaps best not included. Try to stay away from larkspur, signifying infidelity and lavender, symbolising distrust, since these are definitely not emotions you wish to associate with your wedding.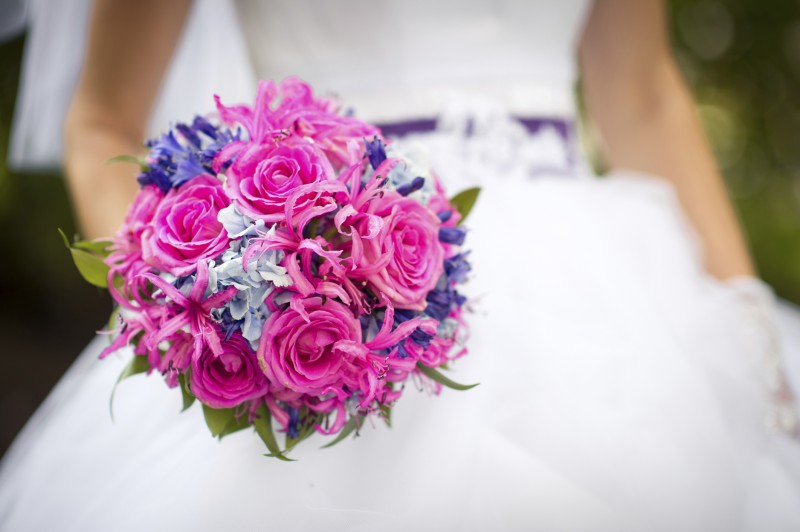 The meaning of popular wedding flowers
Roses are by far the most popular blooms utilised in wedding bouquets, corsages, buttonholes and table centres. This isn't really surprising as the rose symbolises love, joy and beauty. Different coloured roses hold different meanings with white roses standing for innocence, dark pink roses announcing the couple's gratitude for having met one another, ivory roses highlighting fidelity, and red roses symbolising passion.
Orchids are a fashionable pick for weddings, in part due to their large price tag and partly as they have a striking appearance. They are also a great choice because of their meaning, which is love and beauty.
Calla lilies include an element of elegance and sophistication to your special day, and can be used as standalone pieces to create a simple but striking bouquet or centrepiece. At the moment, Calla Lilies are extremely fashionable wedding flowers and they symbolise magnificent beauty.
Tulips are mostly suited to spring wedding, and there is a huge variety of colours available but they tend to be fragile and might get easily damaged as part of a bouquet. They signify undying love and passion, which makes them the perfect wedding motif.
Chrysanthemums are great for bridal bouquets because they can be matched easily with other blooms as they have no scent. The name actually means golden flower, but the chrysanthemum symbolises wealth, abundance and truth, which are appreciated in any marriage.
Stephanotis is a traditional bridal bloom, shaped a bit like a trumpet. Their presence at weddings is evident when their significance is explained; stephanotis is a mark of marital happiness.
Flowers have different meanings and you might take advantage of these to determine what type of flowers you want.
Apple Blossom – Better things to come
White Rose – Innocence and Pure Love
Carnation – Pure Deep Love
Red Rose – Passionate Love
Aster – Love and Daintiness
Rose –  Love
Freesia – Trust
Clematis – Love Vine
Lily – Purity
Iris – Wisdom and Hope
Jasmine – Amiability
Red Tulip – Declaration of Love
Poppy – Imagination
Ivy – Marriage
Yellow Tulip – Hopeless Love
Red and White Rose – Unity
Tulip – Perfect Lover
Use Easy Weddings to connect with your dream wedding suppliers.
Browse the directory and start planning today!