Selecting a wedding florist should be a fun experience as you will get to visit plenty of flower stores, checking out beautiful floral displays. Make sure you are armed with all the questions and details you need when you're choosing a wedding florist.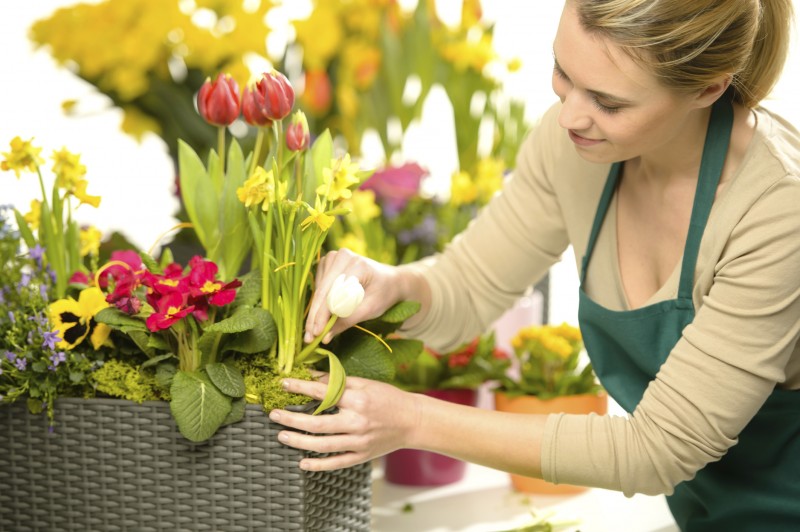 Here are four things to look for when you're choosing a wedding florist:
Positive imagination
A good wedding florist won't get stuck with negative obstacles, but will find creative alternatives and provide positive suggestions for ways to solve them. It might be that you have quite a small budget for your wedding flowers, that your colour scheme is a difficult one for any florist, or that your favourite flowers are not in season during your wedding day – a good florist will have the answers!
A modern outlook
Even if you are organising a vintage wedding, it doesn't mean your flower arrangements have to be out dated. Ideally, you want a mixture of experience and fashion in a wedding florist. Although you need someone who has done flowers for plenty of weddings, you also want to ensure they are aware of the latest trends and techniques.
The right personality
Do you want a wedding florist who will take control of your flower plans and leave you to stress about cakes and tuxedoes or do you have clear ideas about what you wish from your wedding flowers, and you just need a professional willing to make your plans work in action? Finding a florist that you won't argue with, but who you also don't constantly need to ring up to chase will make planning your wedding much less worrisome.
Interested and engaged
Before they start discussing you with the ideas for your wedding flowers, your florist should try to get as much detail of the rest of your wedding as possible. If they don't showcase a lot of interest in your plans, they're probably not the one to go with. The perfect wedding florist should ask you about the season of your big day, the style of the wedding, your height and the way you are wearing your hair, the fabric colour and style of your wedding gown, the fabric, colour and style of the bridesmaid gowns, the table layout, size and formation at your reception venue, and the look or style you are aiming for with your theme.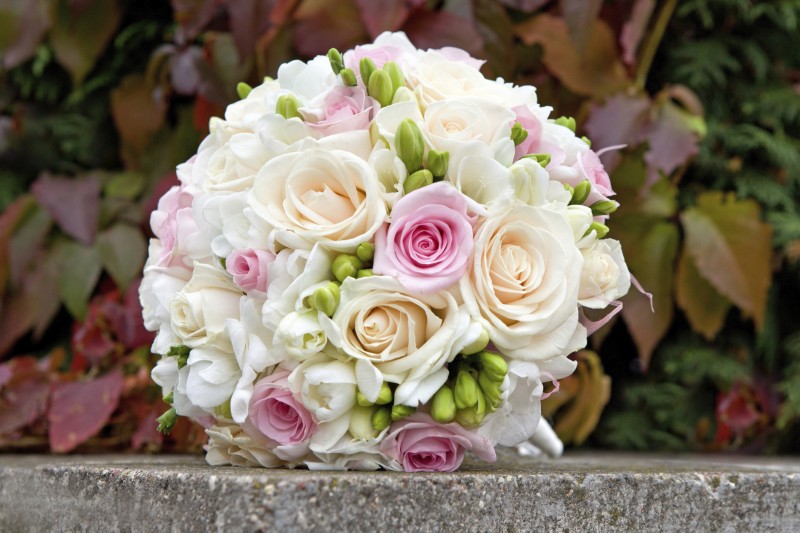 Getting it in writing
Once you have finished choosing a wedding florist, and finalised your wedding flower details, they should give you a written contract to be signed by both parties. Carefully go through the contract to ensure everything is correct; once you sign it you are legally obliged to use that florist.
When drawing up the contract you need to include these details:
Your wedding date, times for your ceremony and reception, together with the addresses of your venues
Names and contact details for the florist and yourselves
Name and contact details of the florist who will be on charge of everything on the wedding day
A detailed list if the different arrangements you are purchasing including flower types, colour schemes, sizes, and cost.
Address for delivering button holes, corsages and bouquets
Time for organising the flowers at each venue
A list of items provided by the florist including vases and bouquet stands
A total cost breakdown, together with all the fees, and a payment schedule
The florist's cancellation and refund policy
An inventory of possible alternative flowers that can be used should your original pick be unavailable
An inventory of flowers that should not be used, even if your first option is unavailable
Space for you and your florist to sign and date the contract
Use Easy Weddings to connect with your dream wedding suppliers.
Browse the directory and start planning today!