Your wedding flower needs will generally depend on the size and style of your wedding venue. A garden location is unlikely to need much in the way of floral decoration, while a large function room will need stunning arrangements to give that wedding feel. Here are some essential items for your wedding flower list.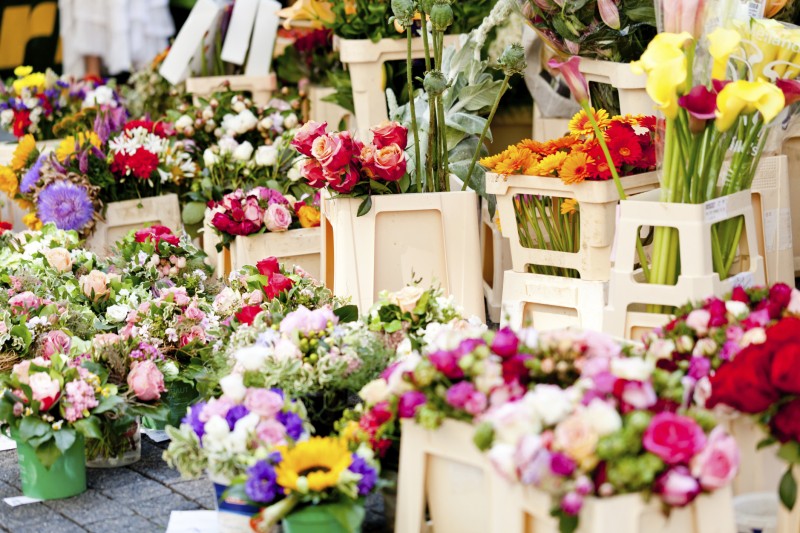 Men's buttonholes
The groom and best man, and often the ushers and the fathers of the couple, have a flower fastened to the lapel of their coat known as a buttonhole. Contemporary grooms are wearing anything from miniature bouquets to sunflowers on their lapels, although conventionally the buttonhole would have been formed of a single rose picked from the bride's bouquet.
The bride's bouquet
Although the bride's bouquet would conventionally have consisted of white or cream flowers, contemporary brides are opting for bold, bright flowers to contrast with their wedding gown. Whether you opt for a simple hand tied posy, a sweet pomander, or a formal cascade, the bouquet is an important part of any bride's outfit. Think how you wish to showcase your bouquet during the reception, and think about ordering a special bouquet to throw during the bouquet toss so the original won't get damaged.
Bridesmaid's bouquets
There is currently a trend towards simple bridesmaid bouquets and three calla lilies tied together with a ribbon is a sophisticated option that is also easy to hold. Bridesmaids' bouquets can be small-scale versions of the bride's bouquet, or they can utilise similar flowers in an alternative colour scheme.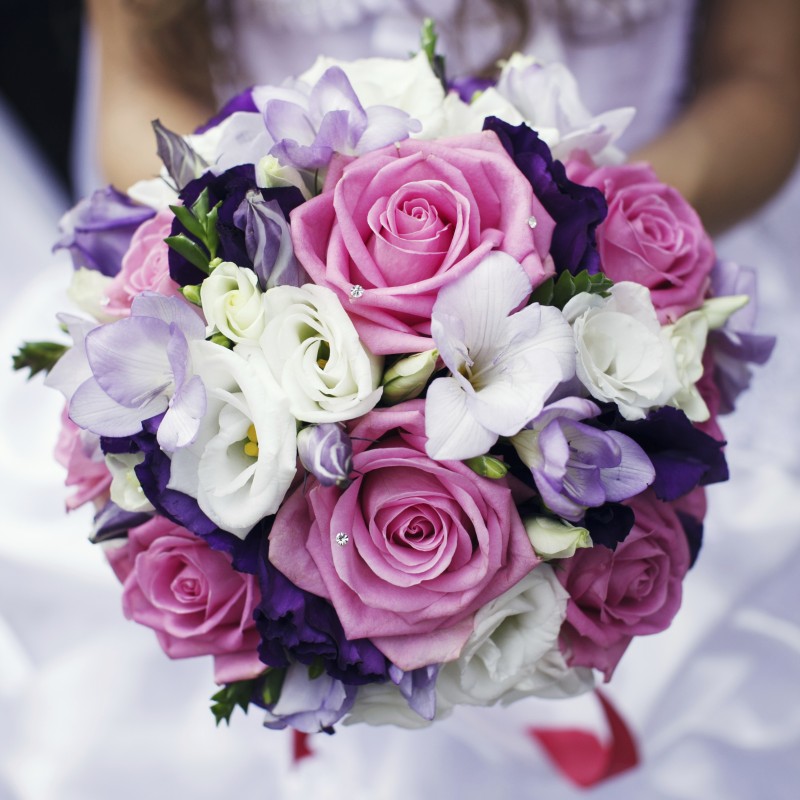 Mothers' corsages
The mothers of the couple need to be provided with corsages to be fastened to their dresses or wrapped around their wrists. As they will select their own wedding outfits the corsage is the only visual manifestation that the mother is member of the bridal party. If your bridesmaids aren't going
Flowers for the ceremony
The kind of flowers you purchase for your wedding ceremony will vary according to your venue and whether you are planning a church or civil ceremony. You could add floral arrangements along the aisle to add a special touch for your processional and you can also accessorise the altar and the windowsills with flower arrangements that could later be used at the reception venue.
Flowers for the tables
Table centre trends go from simple single stemmed flowers in tall vases, to outlandish arrangements using feathers and butterflies together with exotic blooms. Whatever you go with, ensure your table centres suit the size and style of your venue, and that guests can have a discussion over, under or around the arrangements. Decorating the tables for your wedding breakfast will most likely be the key focus for your wedding theme, and the table arrangements are the main indication of that theme.
Thank you gifts
Handing out bouquets, or flower arrangements can be a lovely way to thank the mothers and the bridesmaids for their part in your special day.  Using flowers as thank you gifts might save you money if you add them to your wedding flower order.
Use Easy Weddings to connect with your dream wedding suppliers.
Browse the directory and start planning today!