Stuck for bouquet inspiration? Can't bear to look at another wedding favour? Here are six English pub gardens guaranteed to see your creativity blossom.
Kensington
Built in 1750, The Churchill Arms is now famously known for its beautiful (and festive) floral exterior. Just as exuberant as the outside, the inside is filled floor to ceiling with Winston Churchill memorabilia, as his grandparents frequented the pub in the 1800s. History aside, as recent winners of the Chelsea flower show, The Churchill Arms is sure to spark creativity among brides. This venue is arguably the most iconic of all of the English pub gardens!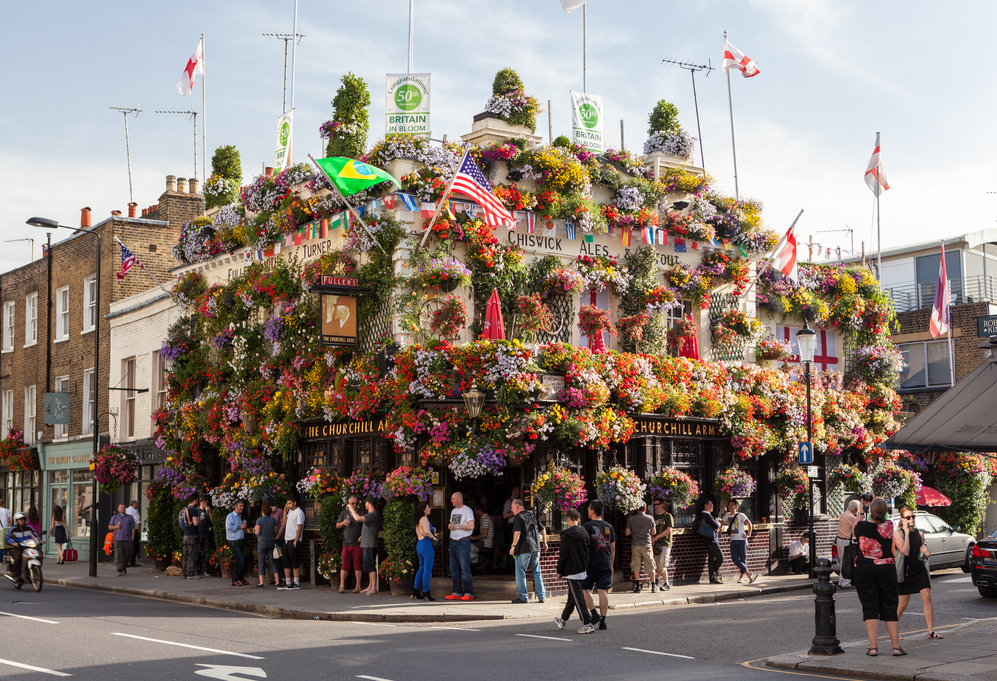 London
This traditional Victorian-style pub was built in 1862, and bought for £978 by the Artillery Brewery in the 19th Century. Tastefully sprinkled with flowers on its exterior, The Albert in Westminster will inspire creative minded brides. And, with its charming, warm interior, this venue is perfect both within and without.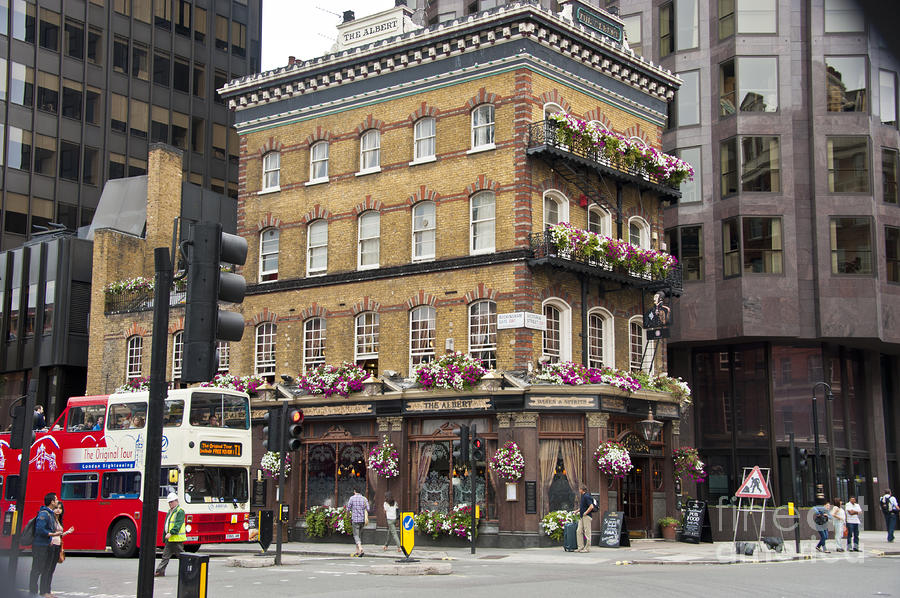 Padstow, Cornwall
Opened in 1803, this traditional family-owned Cornish pub is popular with its locals. The London Inn is known for its cozy aura, and is positively brimming with classic charm. With floral assortments placed sporadically on its exterior, The London Inn really is as pretty as a picture.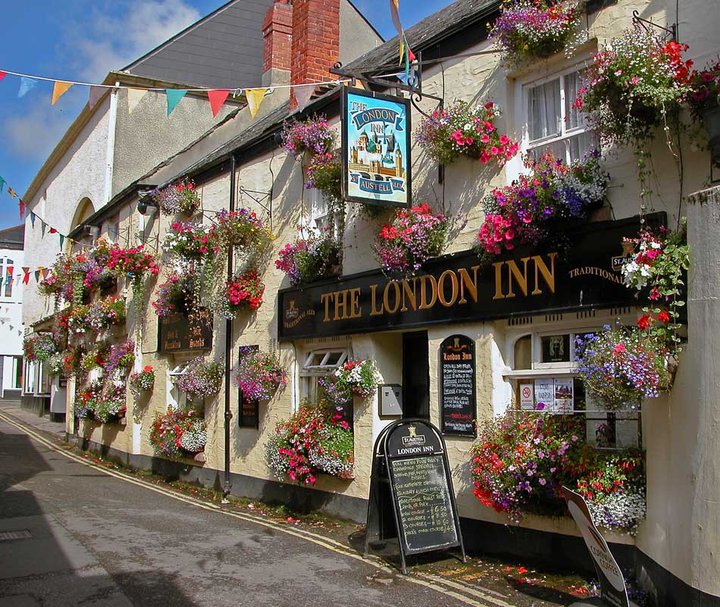 Burford, Oxfordshire
Set in an 18th Century traditional English pub, The Cotswold Arms prides itself on its welcoming atmosphere and home-cooked pub food. With its floral decor and famous beer garden, The Cotswold Arms puts guests at ease within its tranquil setting.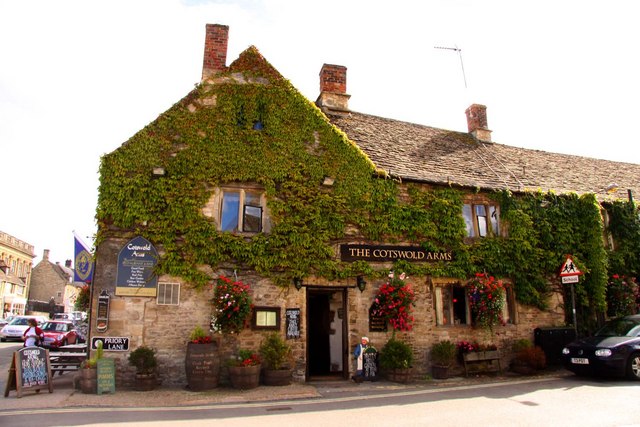 Beddgelert, Snowdonia
Nestled between a river and backed up against mountains, Tanronnen Inn is known for its cosy atmosphere and great food. The cobblestone exterior against its floral decor truly is a sight for sore eyes. A gorgeous, cottage-like example of one of the best English pub gardens.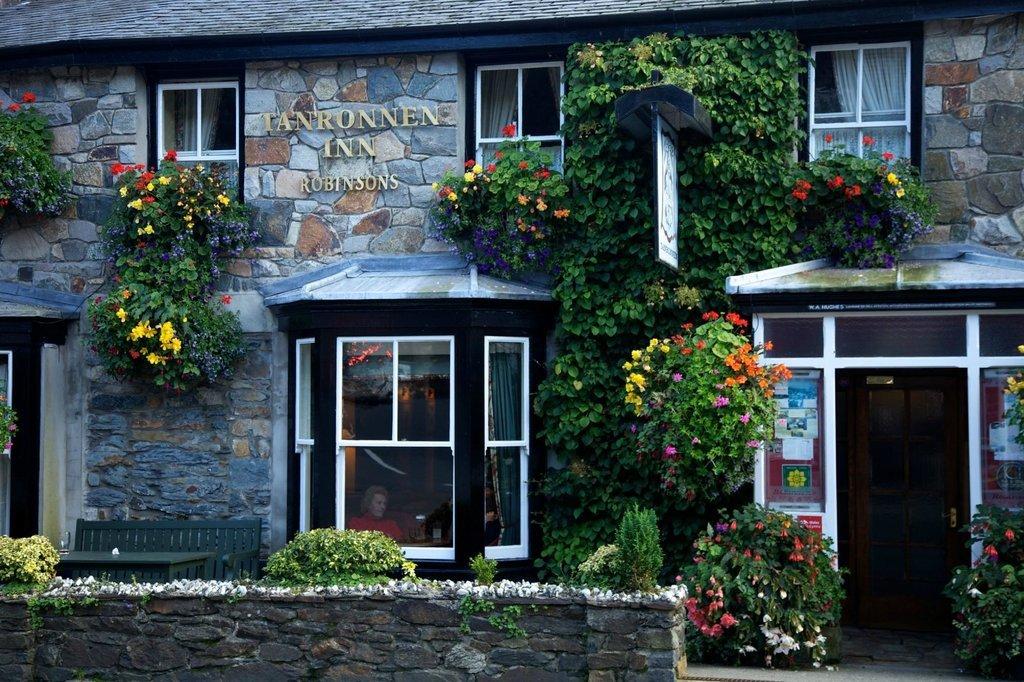 London
Coincidentally located just a short stroll from Floral Street, The White Lion is framed with assorted flowers. Brimming with character, this London pub is sweeter than tea.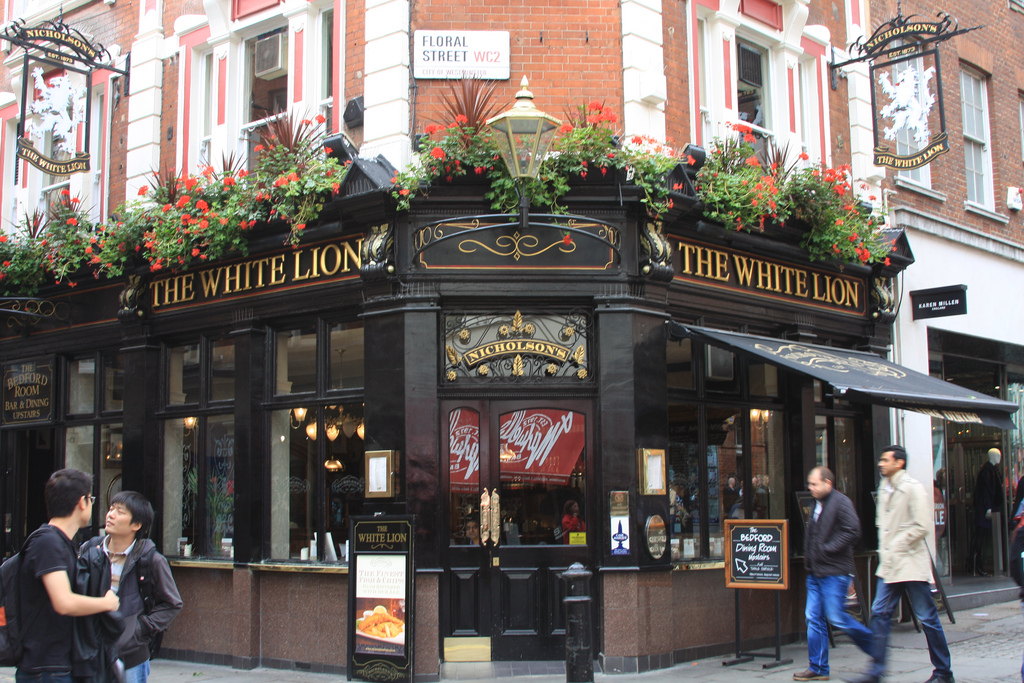 While you're looking at wedding inspiration, be sure to follow our new UK Instagram!