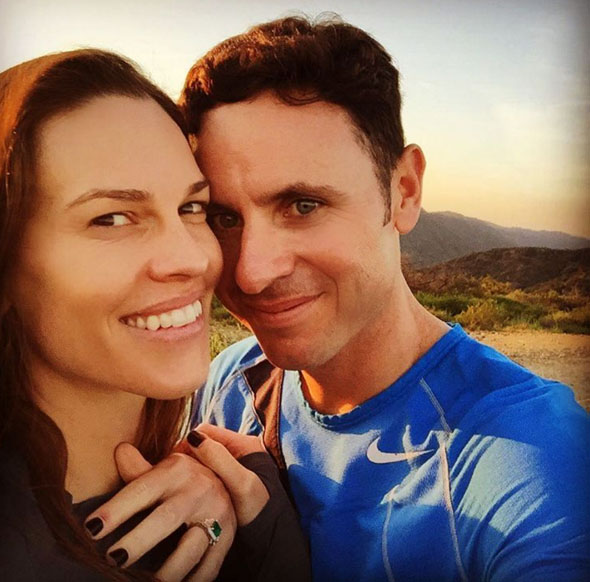 The Academy Award-winning actress has announced her engagement to former tennis professional Ruben Torres on Instagram, sharing a sweet photo of the pair and her dazzling green emerald sparkler.
Million Dollar Baby star Hilary, 41, and Ruben have been dating since July 2015, and the pair have now made things official following a romantic proposal during a morning hike together.
Hilary wasted no time taking to Instagram to share the special news and captioned the above photo, "Went on a hike and this happened! I am so happy to share with you all this exciting and incredible news… the engagement to my dear Ruben!!!"
In the image you can clearly see Hilary's stunning green emerald and gold dazzler, which pairs well with the actresses dramatic black nails. It's a million dollar look on our favourite million dollar baby!
Colombian-born Ruben, who now works as a financial adviser is a former tennis pro, and Hilary made their first debut as a couple in December 2015 at an Art Basel event.
This will be Hilary's second marriage, as she was married to American actor and director Chad Lowe from 1997 till 2007.