The most important item of wedding stationery you order will be your wedding invitations, but there are other items to consider as well. Many couples order all their wedding stationery in one go as they can get a unified look and it often works out cheaper to do so. Here are some of the items of wedding stationery you might want to include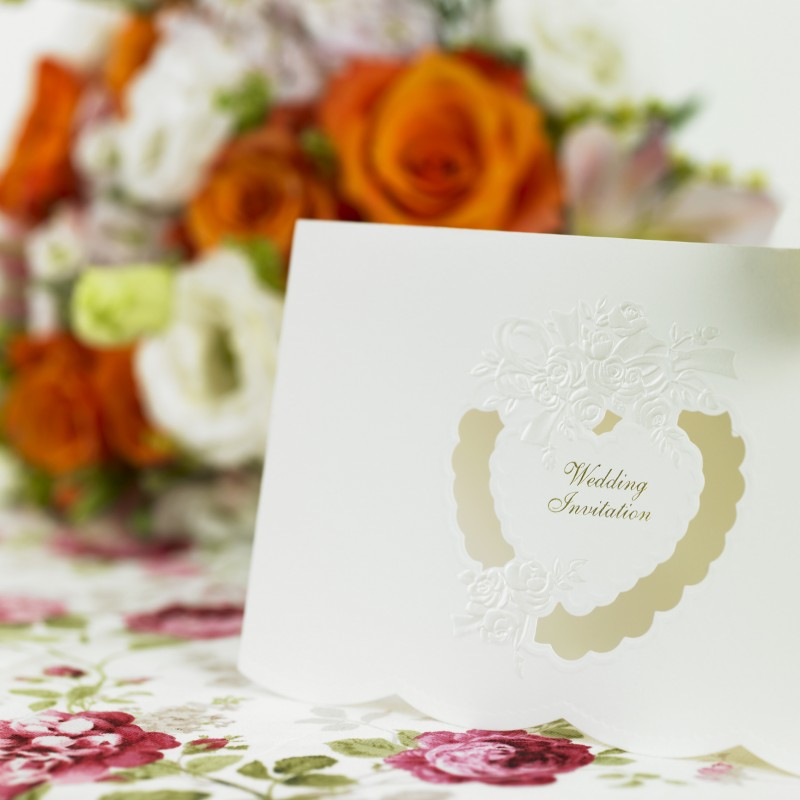 Wedding stationery – save the date cards
Save the dates can be a bit more informal than the actual invitation, and are often in the form of a postcard. If you are utilising save the date notes, they can be sent out up to twelve months before the big day, and should introduce the theme and feel of the occasion to your guests.
Wedding stationery – wedding Invitations
You may have various versions of your wedding invitation. The ceremony invitation will be posted to all guests participating in the formal part of the wedding. There might be two reception invitations if you are organising a wedding breakfast for a limited number of guests as well as an evening reception afterwards that other people, such as work colleagues, will be invited to.
If you are adding a wedding response card in the envelope with your invitation, you should remember to put on a stamp for the guest to send it back to you. You might also wish to include directions or other details such as contact numbers for local hotels in your wedding invitations. Don't buy stamps to send out your invitations before you have weighed a complete invitation, you might be surprised how heavy they become.
Wedding stationery – ceremony order of service
Co-ordinating the order of service with other parts of your stationery will improve the décor flow of your big day. An order of ceremony is crucial for your ceremony, especially if you have plenty of friends or family involved in the service. It will let them know when they need do their piece, and will tell other guests who they are.
Wedding stationery – reception seating plan
Your reception seating plan should co-ordinate with your place cards and menus if you are utilising them. You will need put a lot of time and effort into perfecting the seating plan for your reception, so you want it displayed in a tasteful and simple to understand design at your reception venue.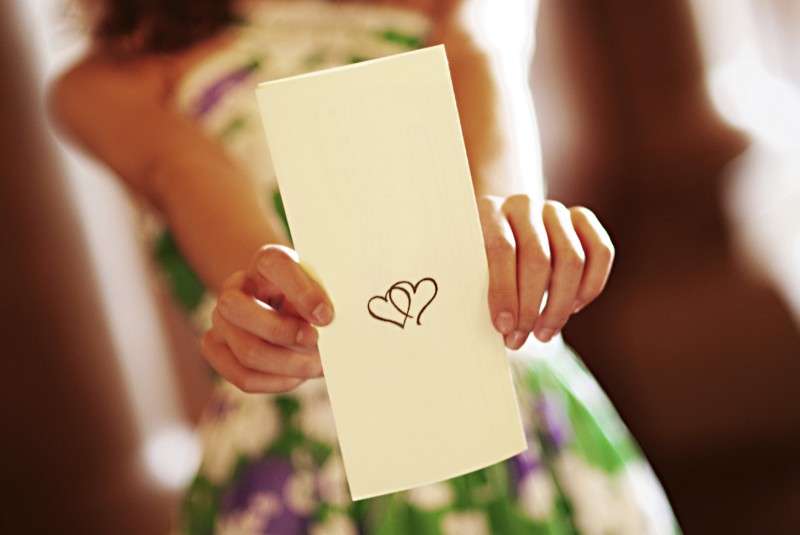 Wedding stationery – escort cards or place names
Not everybody will be able to spot their exact seat from the seating plan, for the majority of people the plan will just let them know which table to head for. You can have escort cards that are displayed near the seating plan and direct guests to their seats or you can just use place cards on the tables themselves.
Wedding stationery – wedding breakfast menus
Even if guests are all served the same food, a menu can be a beautiful touch to let your guests know what the dishes are. It is not always easy to tell the kind of meat that is being served if it is drenched into a sauce for example. Menus on the table are essential if your guests have a choice in regards to what to eat at the wedding reception.  A printed menu also allows vegetarians to know what the meat free alternative is.
Wedding stationery – thank you cards
Most brides wish to use similar design theme to their wedding invitations for their thank you cards, to round of the event in a seamless way. Posting out cards to thank your guests for participating in your special day with you, and for their gifts, is absolutely crucial.
Use Easy Weddings to connect with your dream wedding suppliers.
Browse the directory and start planning today!