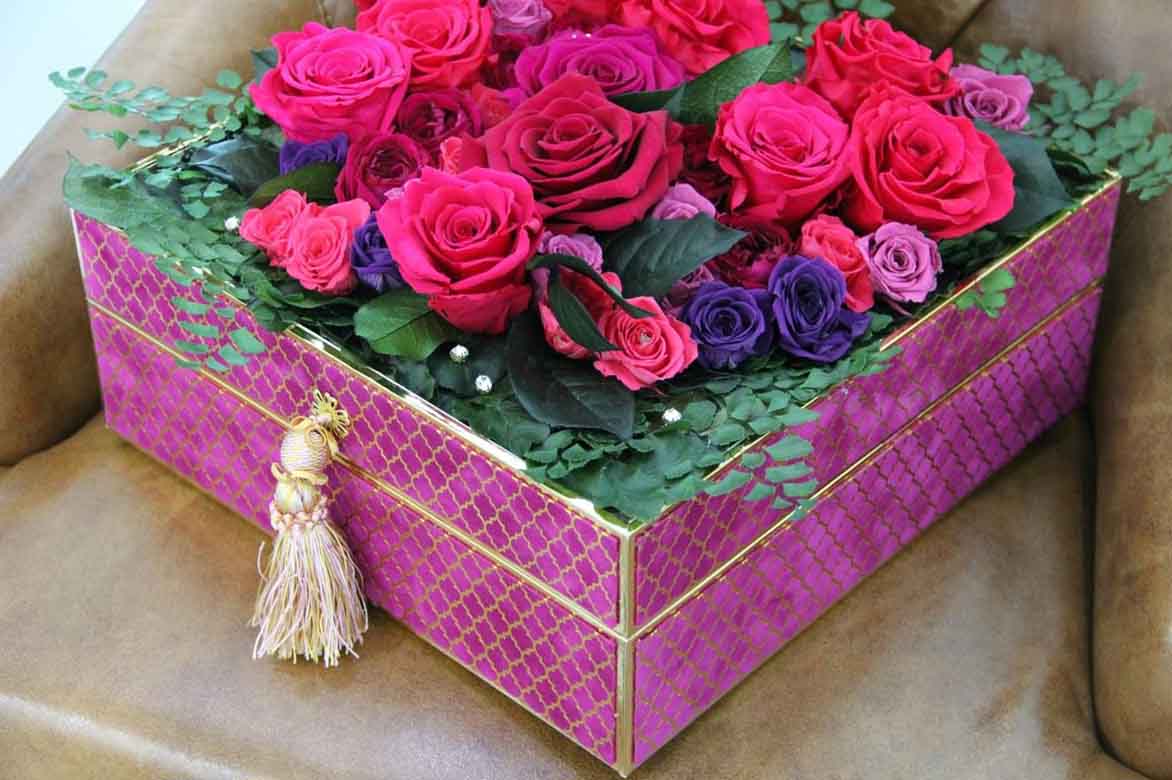 While your wedding flowers will be full of life and zest on your wedding day, chances are they won't live much longer than a week or so after you walk down the aisle. That's why many brides choose to preserve their wedding flowers. Thankfully, there are so many ways to do so!
If you want to keep your bridal bouquet as a wedding day souvenir, don't let Mother Nature stop you. Here are eight ways to make sure you can keep your wedding day blooms forever.
Dip them in gold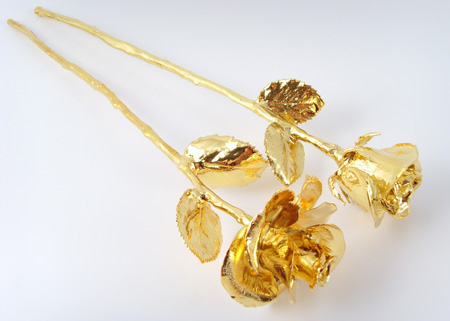 Preserving your flowers in gold will certainly make them last forever, and this method is particularly popular in Singapore, where tourists can buy gold-dipped orchid stems and individual blooms which they can wear as earrings or necklaces. Imagine being able to wear your wedding flowers for the rest of your life? While dipping your wedding flowers in gold is a truly magical way to preserve your flowers, it can be pricey, so most people only preserve just one or two individual flowers in gold.
Preserve your wedding flowers in an orb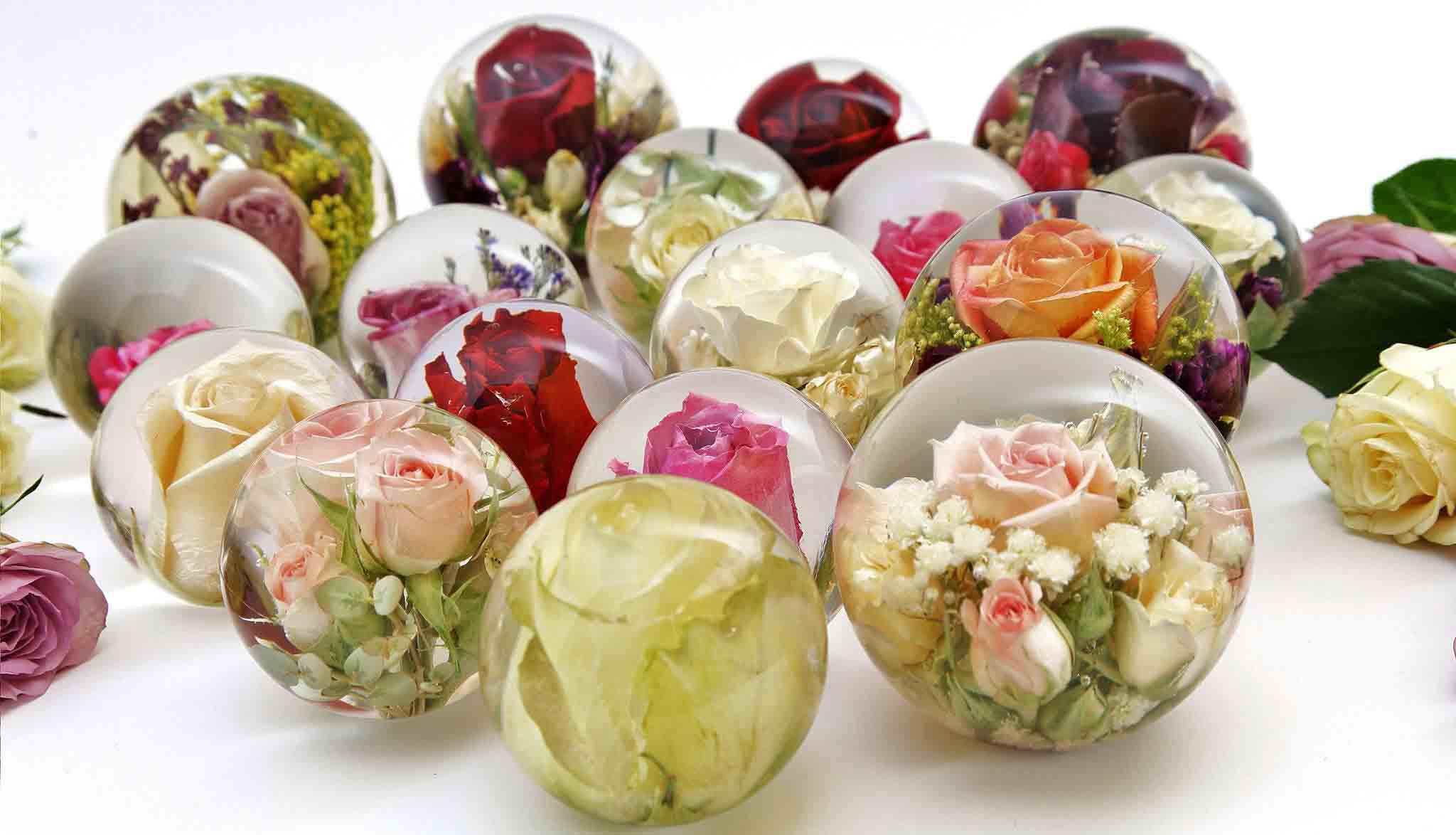 You won't be able to preserve a complete bridal bouquet using this method (well, at least not a big one) but you will be able to ensure a small sample of flowers (up to 12cm long) from your big day survive perfectly by encasing them in a beautiful glass orb.
Your flowers will be freeze dried and preserved, beautifully, forever and you can use it as a paperweight or just a decoration that will remind you of your special day every time you look at it.
Preserve your wedding flowers in a frame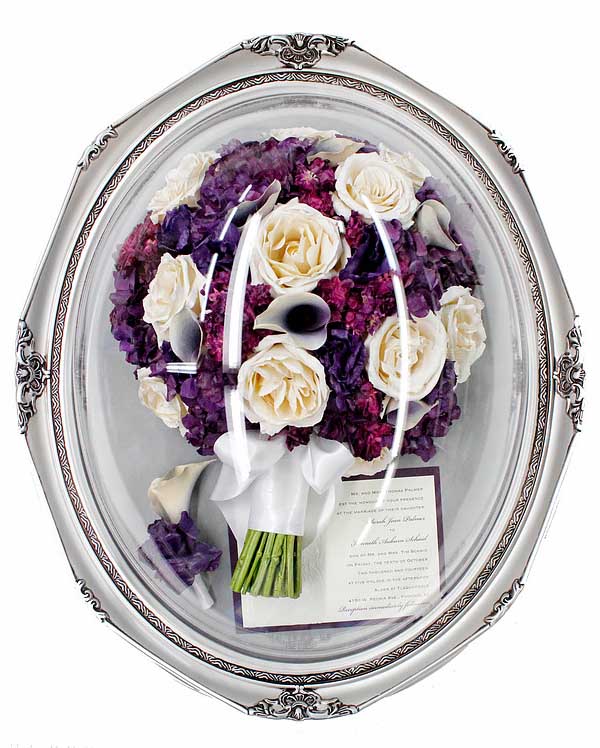 Turn your beloved bridal bouquet into a personalised piece of 3D art by framing it. This method involves separating the bouquet and drying it, then painting each stem and flower individually, before putting the bouquet back together again. You can also include your groom's buttonhole too!
Go for a brooch bouquet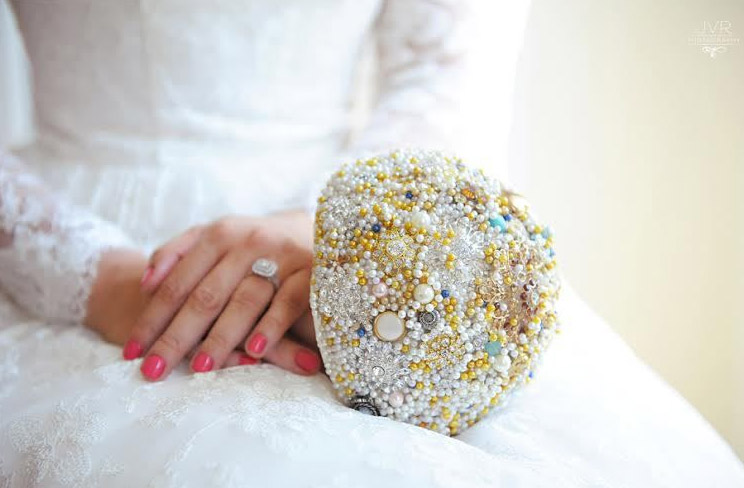 Brooch bouquets are perfect for brides who love all things sparkly, and the best thing about them is that they will never wilt or go brown. In fact, they will look exactly the same for years to come, (although they may require a dust and a polish once in a while!)
Preserve your wedding flowers in a necklace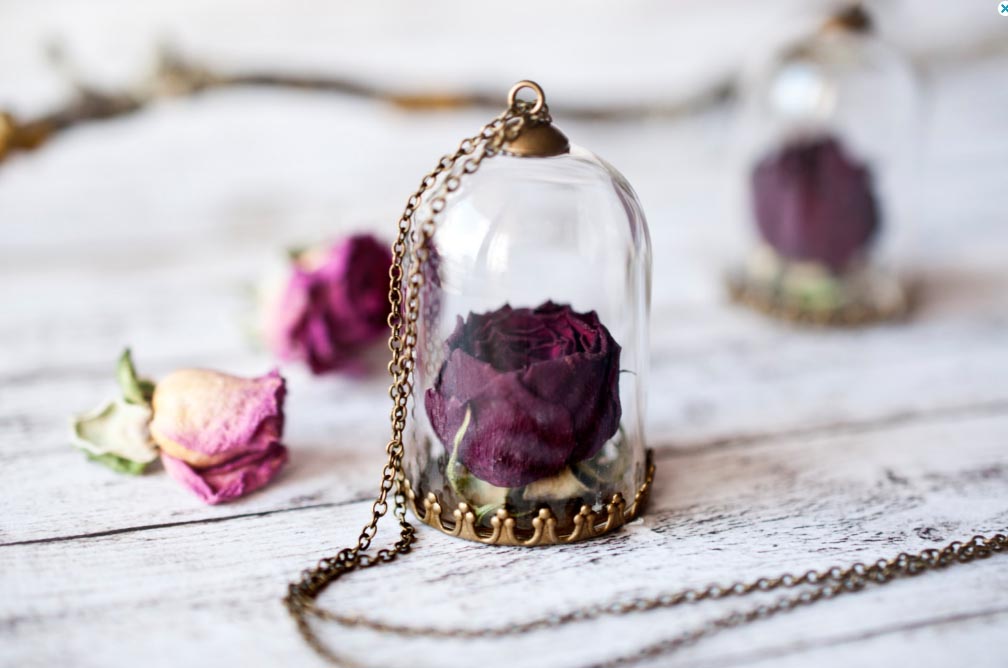 Drying and coating your wedding flowers in wax is an easy method of preservation, but you can take it a step further by encasing your preserved bridal flowers in pieces of jewellery. Keep a rose head from your bouquet in a necklace or turn smaller flowers such as buds of Baby's Breath or Lily of the Valley into earrings.
Preserve the petals in resin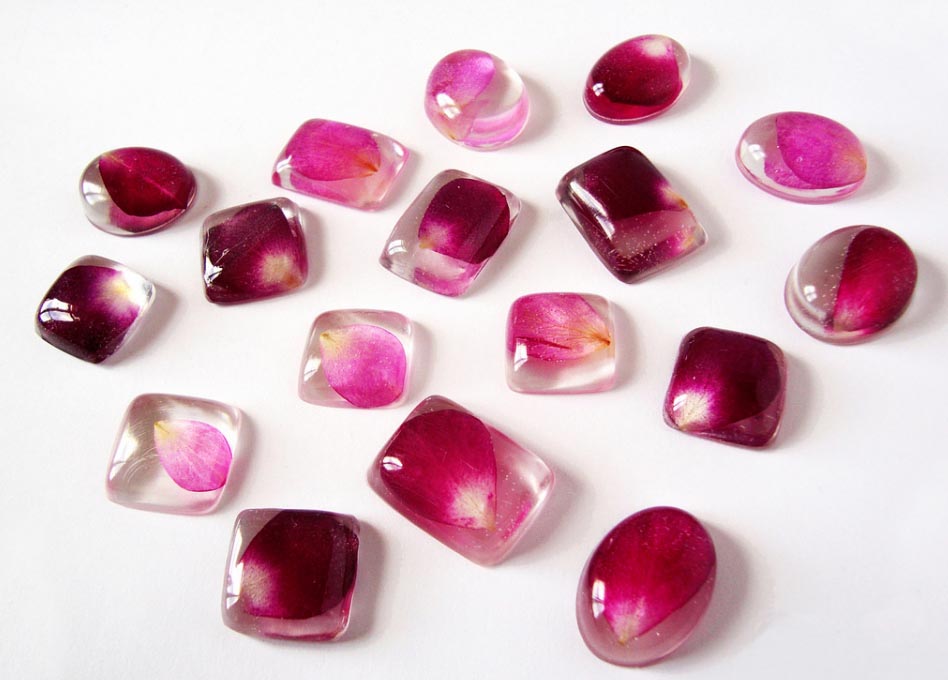 Rather than preserving an entire bouquet or flower, simply preserve the flower petals. There are lots of creative ways to store petals such as preserving them in resin, which allows you to create unique shapes. You can turn resin petals into pendants, or earrings, or even into objects such as bowls or vases. The options are limitless!
Preserve the petals in wax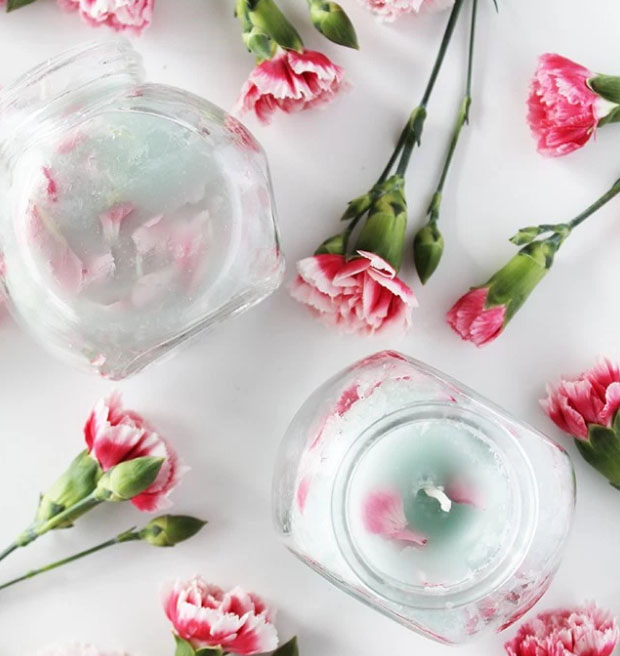 Preserve the petals from your bouquet in wax and create your own candles. You can customise your candles by adding a colour and scent that reminds you of your wedding day. Even go a step further and make multiple petal-filled candles to give to family or the bridal party as a 'thank you' gift for all their input in the wedding.
Use long-lasting flowers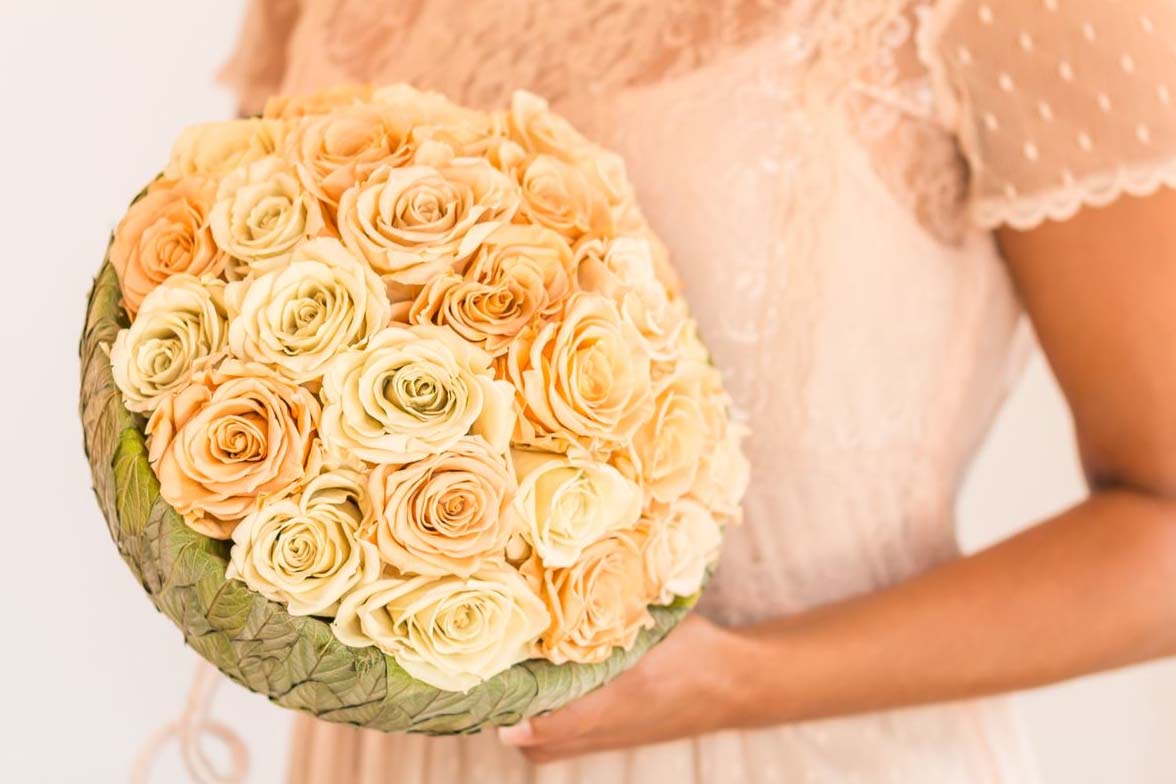 There are special flowers that grow in Cayambe, Ecuador which can last up to three-years, surviving on not a single drop of water! Opting for flowers that already last so long means you won't have to even think about preserving your wedding flowers until three-years after your big day!