Many couples are now choosing to forgo the traditional receiving line in favour of the more American format of being announced as you arrive at the reception venue. This usually happens after the two of you have had your photos taken and you may choose to be accompanied by the bridal party. Make your entrance truly memorable with some lively reception entrance music.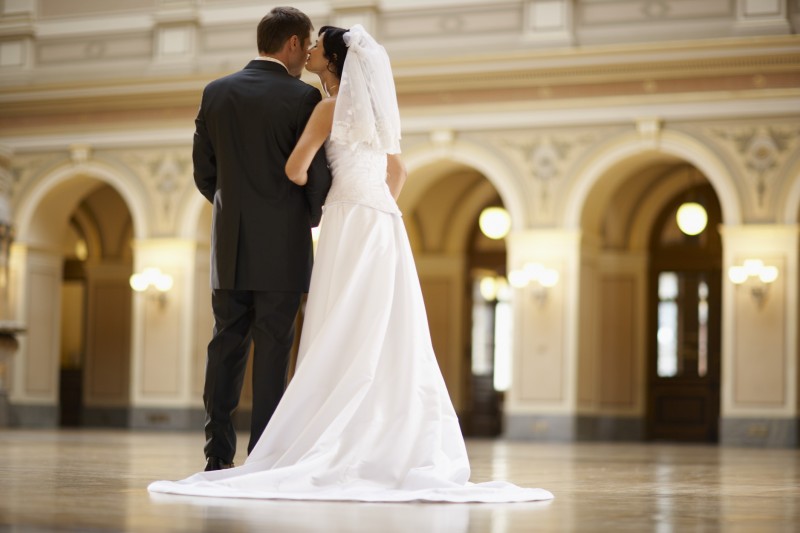 Check out the opening
Decide on a tune with a hard-hitting opening as this will be the part your guests will tune into. They will forget to listen once you and your new hubby have made your way into the venue.
Is the song long enough?
Will you be having your whole bridal party enter or just you and your husband? Should you be announcing your party in one at a time you will need a much longer song. Maybe you could select two pieces; one for the bridal party and another for the two of you.
Provide a contrast
If you want to make an effective entrance, choose a song that contrasts with the music that was being listened to prior to your first appearance. Should your guests be listening to soft jazz as they wait for your arrival, make your entrance to deafening rock music.
Make it fun
By entering to something a little more fun, you draw the line beneath the formality of the initial ceremony and begin the more laid-back celebrations. Your guests should be grinning upon hearing the first beat of the music and it should also put an extra spring in your step.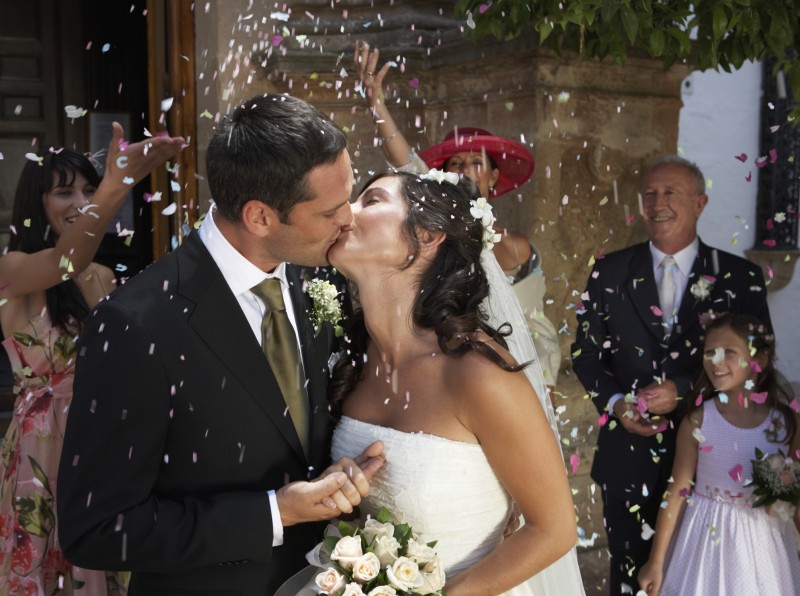 Nothing too obscure
While you may want something kooky and original, don't pick a piece that none of your guests have heard of. Your reception entrance song should be something the majority of them have know, even if they need a few seconds to believe that you have actually selected it as your entrance song.
Check the lyrics
Should you not think that the lyrics of your chosen song are particularly suitable for a wedding, go for the instrumental version should it be available. The Verve's 'Bittersweet Symphony' is a popular reception entrance piece that is also effective when played as an instrumental.
Reflect your personalities
The key is choosing a song that really reflects your personalities. There are no rules to follow with reception entrance music as you won't be dancing or cutting your cake to it so take the opportunity to select something that sums the pair of you up.
Here are fifteen popular suggestions for reception entrance music:
'1999' by Prince
'Ain't That A Kick In The Head' by Dean Martin
'All You Need Is Love' by The Beatles
'Beautiful Day' by U2
'Breathe Your Name' by Sixpence None The Richer
'Crazy Little Thing Called Love' by Queen
'Everybody Have Fun Tonight' by Wang Chung
'Higher Ground' by Stevie Wonder
'I'm A Believer' by The Monkees
'Love Walks In' by Van Halen
'Right Here, Right Now' by Fatboy Slim
'Sandstorm' by Darude
'Signed sealed delivered' by Stevie Wonder
'Walking On Sunshine' by Katrina & The Waves
'We are Family' by Sister Sledge
Use Easy Weddings to connect with your dream wedding suppliers.
Browse the directory and start planning today!