Having live wedding bands to perform at your wedding reception is a great way to get the party going. So what type of band do you choose? Rock, blues, country, soul, jazz, hip hop, or swing? These top tips will give you a head start on choosing live wedding bands:

What is your guest list like?
While your own musical tastes will play a role in choosing live wedding bands, you'll have to think about your guests too. Try to find a band that is flexible enough to play something suitable for each guest on your list. During the set each guest should feel like the band is playing at least one track just for them. In addition to friends and work colleagues of your own generation, you'll most likely have your parents, your grandparents and other older relatives as well as children at your reception. What type of music would they like to dance to?
Does your venue have restrictions?
Think about the size and shape of your wedding venue. Is there a stage or a special area for entertainment, or will you need to use part of the dance floor? If you are going with a small venue, you might need to restrict your search to bands with four pieces or less, while if you have a large open space you can easily have a band with six to eight performers. Check with your venue to see if they can recommend bands as they know which ones will fit easily in the space available.
What timeslot do you want the band to fill?
You may have heard a demo with five great songs, but if you want your band to play a four hour set this can be completely different. Try to experience live wedding bands in action to determine whether they can keep up the same energy levels over a longer set. Will they be able to keep guests dancing when tiredness sets in? Are they able to adapt to the changing mood of your wedding guests, and will they be able to play requests when asked?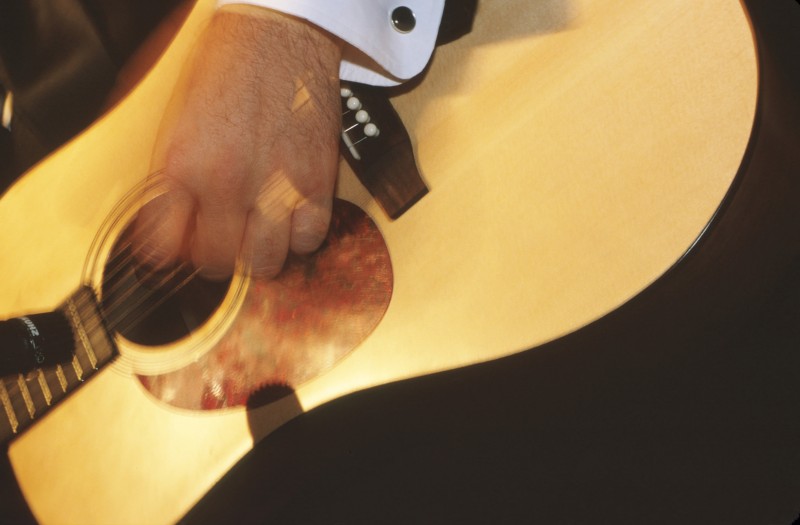 Is the band a good fit with your wedding theme?
If you're channelling Hollywood glamour, a cheesy sixties cover band will ruin the mood in an instant. Go for a swing or jazz band instead to match it with the tone of the reception. At the same time, a string quartet will be completely out of place at a beach themed wedding. Find something like a solo Spanish guitar, or perhaps a Latin band to add passion to your wedding reception.
Once you have found a band that fits all of your criteria there are a few more things to keep in mind. Here are a few questions to ask – make sure the answers are written into a contract:
What will they wear?
How long does setting up and sound check take?
Can they learn the music for your first dance?
Can they announce the cake cutting and the dances?
Can they extend their set if necessary?
Exactly which musicians will play on the day?
What equipment will the band have with them?
Do they have back up equipment and sufficient insurance?
Use Easy Weddings to connect with your dream wedding suppliers.
Browse the directory and start planning today!