A wedding marquee is a fantastic way to accommodate a lot of guests at an outdoor wedding venue, and it provides a blank canvas for you to stamp your own personality on. Here are some great tips on decorating a wedding marquee.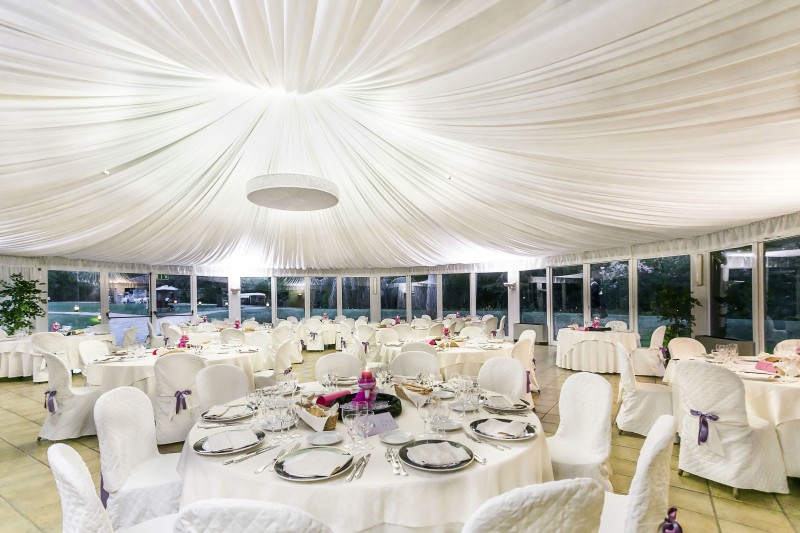 Use big striking decorations
A wedding marquee may be a blank canvas, but it is also a large space to decorate. When you're decorating a wedding marquee you need to be bold with your decorations as small delicate arrangements may not be noticeable. Free standing floral arrangements and tall table centres will help to fill the space and create a dramatic effect.
Create distinct zones
If you have a reasonably large marquee, decorative screens can be used to mark out zones within it, making it easier to decorate. This can include the eating area, a lounge area, and the dance floor. Even if you plan to be outside for most of the day, make sure your marquee is roomy enough to accommodate a bar area and the dining tables so that when the tables are moved for dancing you still have a bar area where tired guests can sit down and relax.
Check out the marquee lining
The lining inside the marquee is an important design feature. Make sure you check out the whole range and reserve the one you want before you make any decisions concerning your colour scheme and the decorations that you will use. Most marquee hire companies will have a variety of coloured or patterned valences and linings for you to choose from.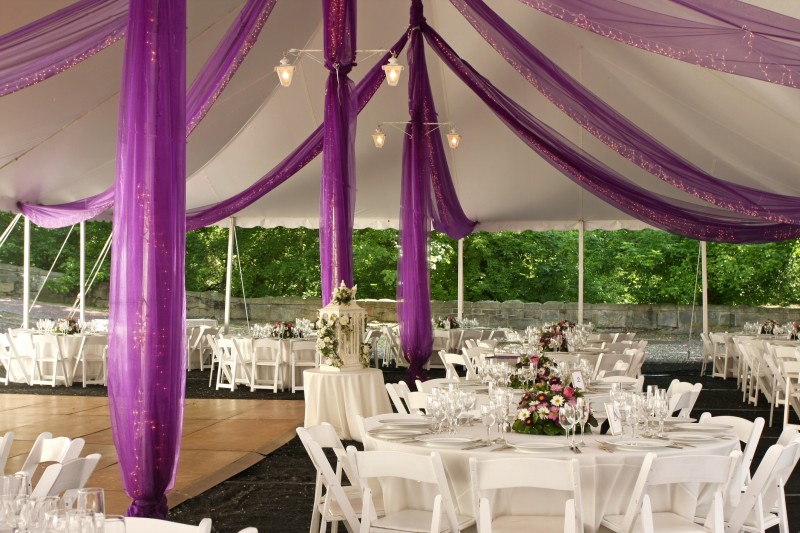 Get hold of a projector
Create a funky wallpaper effect by projecting a coloured design onto the white interior walls of the marquee. The colour and design of the projected wallpaper can change throughout the day to reflect the changing atmosphere of the party. You can also have the marquee walls double up as a backdrop to project photos from your engagement party and the ceremony onto.
Decorate the ceiling
When you're decorating a wedding marquee you can hang various decorations from the ceiling such as paper lanterns, chandeliers, bird cages, balloons, or garlands. A marquee ceiling is often a great blanket of white, and no matter how colourful your decorations at eye level, a plain ceiling can make the venue seem empty.
Go for intimate lighting
Cordless table lamps and fairy lights can provide subtle marquee lighting, and you can also use LED lights incorporated into your flower decorations. Most marquee companies won't allow you to have candles because they can be a fire hazard, so you'll need to find other ways to create a cosy romantic atmosphere.
Use Easy Weddings to connect with your dream wedding suppliers.
Browse the directory and start planning today!