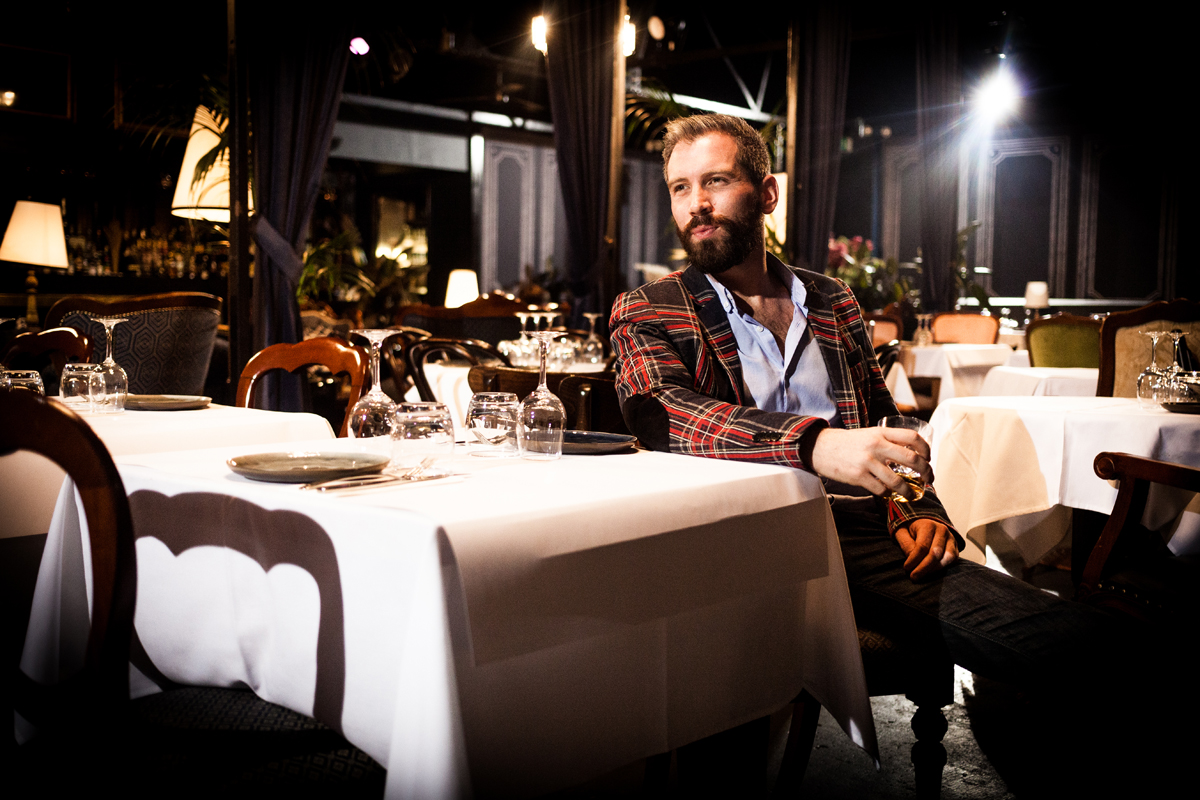 Pete Stevens hated whisky the first time he tried it. So much so he swore never to do it again. Luckily, the vow didn't take – courtesy of a Macallan 18 – and he now makes a living from the spirit George Bernard Shaw once called "liquid sunshine".
The Sydney entrepreneur is the founder of the Gentleman's Cabinet, which specialises in whisky masterclasses and whisky and cigar pop-up bars for bucks' nights and other wedding-related celebrations.
And with the growing emergence of the gentleman groom, he thinks the two serve as an irresistible combination – and one that marks a rite of passage.
"Growing to love whisky is almost an artform," says Pete, whose title of 'part-time gentleman' reflects his love of classic rituals within a modern life. "And this art form is one that is only enhanced by an education in really understanding and savouring what it is you're drinking."
Plus, of course, whisky and cigars both have a very sophisticated and grown-up mystique, as typified by TV shows such as Mad Men and movies such as the Ocean's Eleven franchise.
They go hand in hand with the idea of sharp tailoring, well-groomed hair, a keen wit and smooth charm. All of which sound like pretty good attributes for the man standing at the end of an aisle.
As Pete himself says: "A true modern gentleman not only knows how to enjoy a good single malt whisky or Cuban cigar, he also owns his emotions and is not shy about expressing his joy, love and emotion in getting married."
With inspiration running hot, we went looking for some more inspirations for the dapper gentleman groom.

Rings are not just about bling
Engagement rings for men are now a thing, and apparently it's thanks to Johnny Depp. The story goes that he bought a woman's ring for fiancée Amber Heard, but when it didn't fit her finger, he slipped it on to his instead.
And he's not alone, with Canadian crooner Michael Buble also donning one after his engagement to Argentinean actress, model and singer Luisana Lopilato. We say good on these famous men for expressing their love and devotion in jewellery, and hope it's a trend that catches on in a more widespread fashion. Wonder if their fiancees are expected to spend several months' salary on it?
Dapper plus: Fancy something a bit more ornate than a simple band? Then add a little extra style with your fiancee's initials or an engraved quote from a favourite rock song.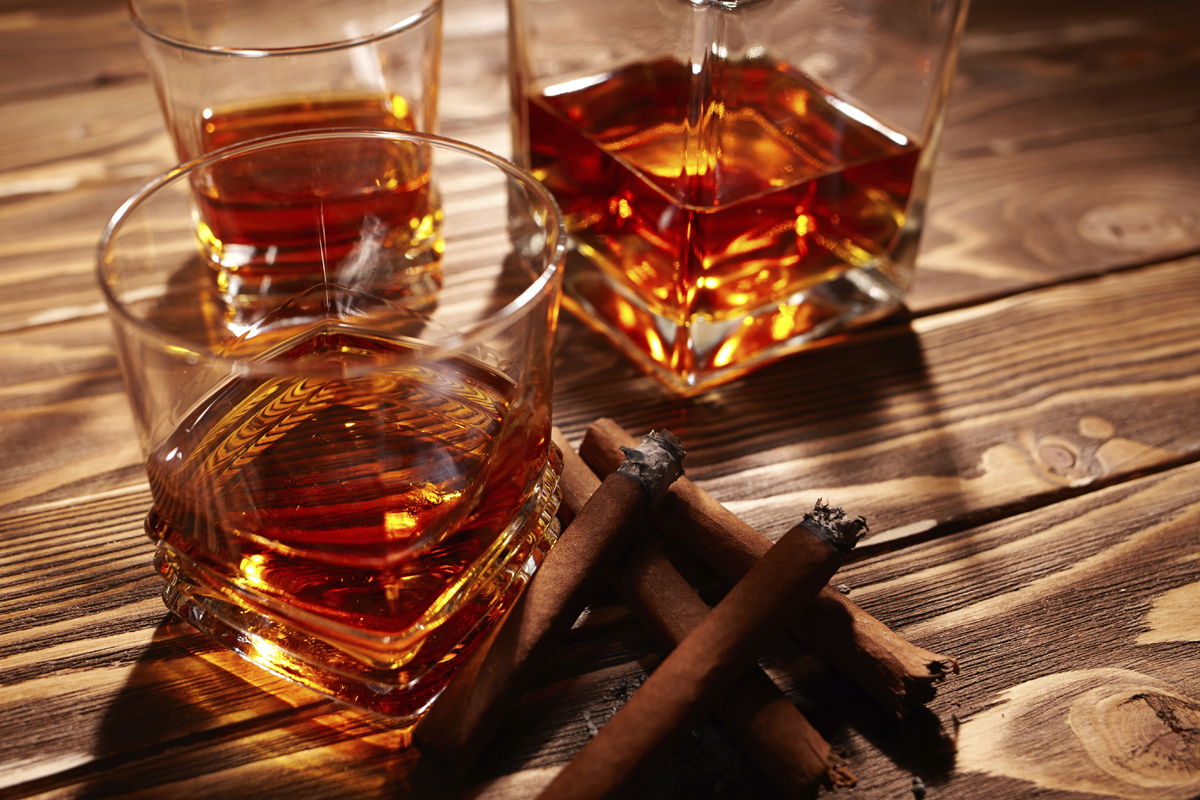 Sophisticated buck's night
We've all heard the stories of bucks parties gone wild, but that's not necessarily at the top of a groom's wish list these days. Instead, an air of sophistication often comes into play.
Peter takes up the story. "We run whisky masterclasses – with or without cigar add-ons – and find they're a real hit with gents organising buck's parties, especially where they aren't looking to buy into the whole experience of risqué entertainment.
Instead, they'd rather get a group of friends together to learn something new – and, of course, drink plenty of great alcohol. Classes are also ideal where there are religious beliefs involved or there's a partner who wouldn't necessarily love the concept of traditional stag activities. This way they can still get a bit rowdy, and have a little fun, but they're not overstepping any boundaries."
Dapper plus: Hire fancy suits for the night to really complete the picture.
Suit up
If you want to wear a plain suit, that's great, but these days the sky really is the limit for gents who want to make a sartorial statement to match that of the bride.
It could be as big or as small as you like, from the choice of a white tuxedo jacket to the use of a silk cravat or subtle neckerchief. You could also focus on creating a groom's party, where every man is unique yet linked.
This could be achieved via the inclusion of different buttonholes, varied bow ties or even similar hats. Whatever you decide, remember the best accessory is a proud stance and a confident smile.
Dapper plus: If you do opt for personalisation by accessories, then make a ceremony out of their handover the morning of the wedding, taking the time to thank each of your attendants personally.
More than words can say
It takes a huge amount of bravery to bare the soul in your vows, but it makes the moment so much more meaningful. That's not to say you have to blub – just that you look your bride in the eye and tell her what's in your heart.
And it doesn't even have to be your own words. Try this sentiment from the character of Holden in Chasing Amy: "I love you. Very simply, very truly. You are the epitome of everything I have ever looked for in another human being." A true classic.
Dapper plus: Have a groomsman hold up an audience cue card that says 'sigh' so they know exactly what to do when you're finished.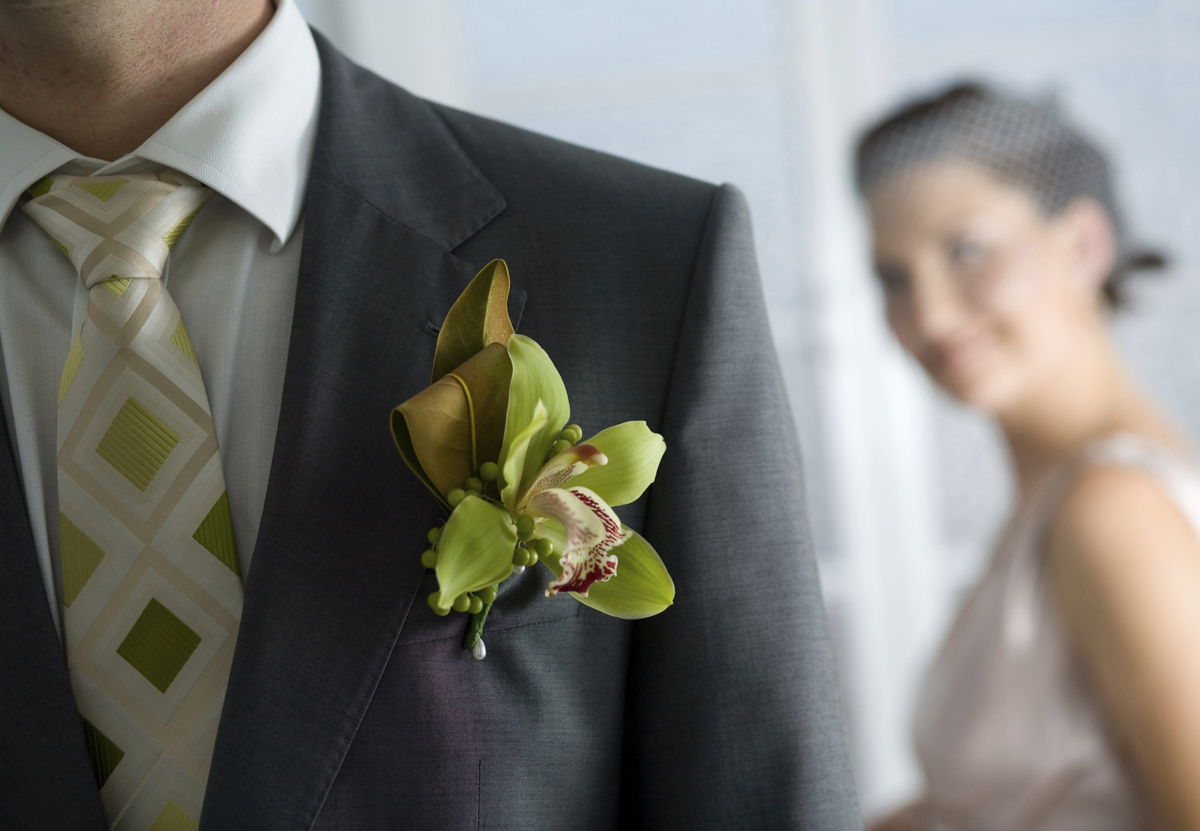 So much more than a buttonhole
The idea of buttonholes dates back to ancient times, when male members of the wedding party wore them to ward off evil spirits.
These days, they play a far more decorative role, but they can still be used to great effect. Just as brides do with their bouquets, groom can use their choice of flowers to express a feeling or emotion, combining style with sentiment.
Think gypsophilia (purity of heart), amaranthus (unfading love) or even a camellia, whose colours convey everything from adoration and perfection (white) to a flame in the heart (red). If you can't choose, simply pick one of each and then share them out among your groomsmen.
Dapper plus: For a quirkier take on buttonholes, you could do away with flowers altogether and replace them with something fun like an action figure.
Stylish transport maketh the man
There's that great moment when the bride arrives at the church, the doors open and everyone gasps. No one more than the groom. But modern men love a taste of the action and the chance to arrive in style, too.
It could be arriving in a limousine cavalcade with your parents and attendants, roaring up to the ceremony on bikes hired especially for the day or even taking the wheel of the kind of sports car that would catch James Bond's eye. Either way, time the arrival so you're well ahead of the bride but there are enough guests on hand to enjoy your arrival.
Dapper plus: If you're getting married by the water, forego the road and captain anything from a jetboat to a wooden sailing craft to get you to to 'I do'.
Have your cake and eat it too
Ask many wedding guests what a groom's cake is, and they won't know, simply because they've faded a bit from the headlines as the emphasis on statement wedding cakes has grown. But we say it's time to bring them back with a bang – and a focus on sophistication. Think flavours such as whisky and chocolate, or a design that reflects a favourite pastime, such as sport.
Dapper plus: Go the extra mile and give the creation its own cake topper, say a chalkboard sign featuring this gem of a quote from the ever-stylish Don Draper: ""By love, you mean big lightning bolts to the heart."
Other gentlemanly inspirations…
* Organise a surprise groom/mother-in-law dance as a way to pay tribute to the woman who raised you a perfect wife.
* Have a whisky and cigar pop-up bar outside the reception so people who feel like indulging can enjoy the company of like-minded souls.
* Along the same lines, arrange for whisky to be available for toasts for members of the wedding party.
* Arrange stylish transport to take you away after the reception so the final memory guests have of you is a glamorous one.
* When you ask your closest friend to be your best man, do it with the gift of a bottle of whisky or a great cigar.
* Have a speech professionally written so it captures, in urbane and witty form, everything you want to say to your bride in front of everyone you call nearest and dearest.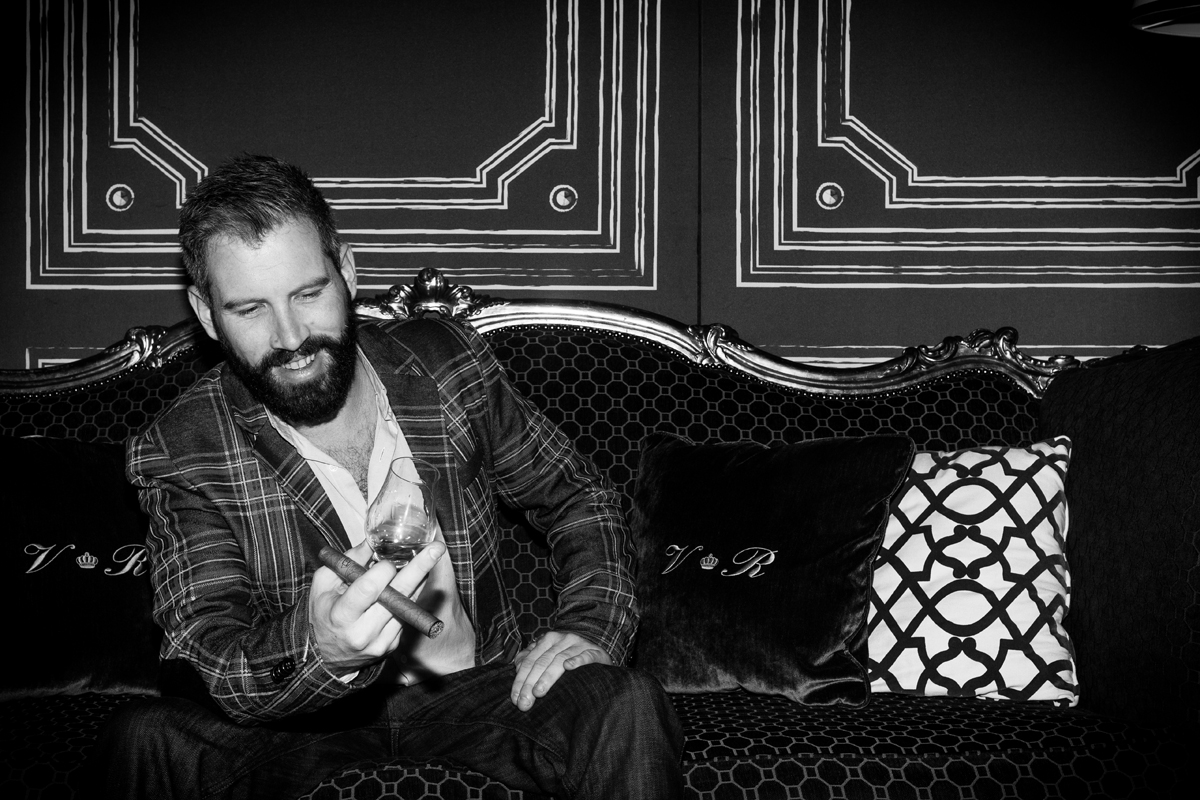 Pete – who reveals whisky is just as popular with brides, bridesmaids and female guests as their male counterparts – says the name of his business has many layers. For starters, it is a place where a gentleman might store his whisky and cigars, but it's also about the idea of a cabinet as a gathering of people to discuss like-minded ideas.
To this end, all his staff, many of them award winners, have at least five years' experience, to ensure they can offer an insight and an education he hopes will linger long past the big day.
"For me, whisky is more than a beverage, and a cigar more than a smoke," he offers. "They are the initiator of genuine interaction and an excuse to slow life down and savor the moment in our fast-paced, technologically addicted world."