One of the most important decisions you will have to make about your wedding day is who you are going to have as your bridesmaids. You will have to deal with quite a few dilemmas when choosing your bridesmaids so here is a list of possible solutions that will help with various predicaments.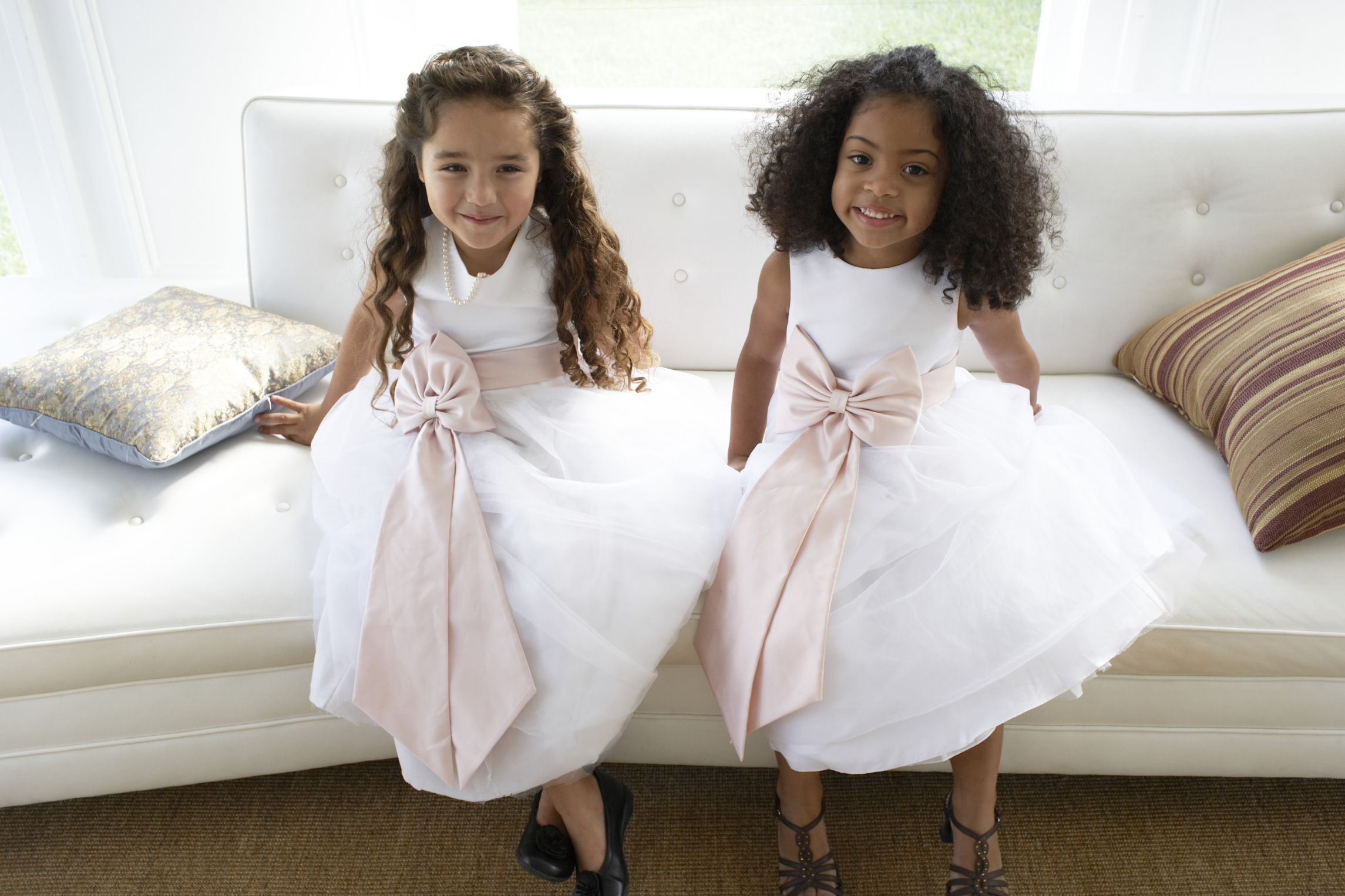 I feel obliged to ask a friend I was bridesmaid for
You don't have to ask a friend that you were a bridesmaid for, but make sure you look at the bigger picture. It could be she got married a couple of years ago when you were very close and since then you have grown apart. Perhaps she had a large wedding with four bridesmaids, whereas you are having an intimate event with just one or two. Perhaps she doesn't have sisters, but you have two that you want to ask. If you have a similarly good reason for not asking her, I'm sure she will understand. If not it's probably only fair to ask her.
My best friend is pregnant – can I still ask her?
There's no stigma attached to pregnant bridesmaids anymore and it's perfectly appropriate to ask a friend who is expecting. There are many styles of bridesmaid dress – such as empire line – that will take attention away from the bump, but you may decide to show off your friend's new found curves with a fitted maternity dress rather than concealing them. Your friend may not be comfortable with the physical effort involved in being a bridesmaid, or with the thought of being in your wedding photographs with a baby bump, so don't be upset or offended if she declines, but you should still ask.

There are too many young girls in my family
It can be difficult if you have a big family, and all the young girls, or more to the point their mothers, think they will be asked to be bridesmaids. You could ask young family members to be flower girls instead of bridesmaids, and all they have to do is wear a pretty dress, accompany you down the aisle, and pose for a few photos at the end. There are a lot of beautiful flower girl's dresses available that won't stretch your wedding budget.
If you do have a lot of young girls in your family you have to go for an all or nothing approach and decide whether to exclude them from the bridal party altogether, or ask each and every one of them. The only exception to this would be if you have young sisters, or daughters of your own; you can have them as bridesmaids without asking nieces and cousins.
If I ask my sister she'll arrange a crazy hen party
This dilemma is similar to a groom not wanting to ask his brother to be best man because his speech will be too embarrassing. If you really want your sister to be your bridesmaid, just go ahead and ask her. Sit down and talk to her about the hen party and explain why you don't want strippers, binge drinking, or over the top outfits. Suggest other activities such as a chocolate making class or spa day. Ask her to give you the hen party details before she invites anybody along. She will appreciate that it's your party and she'll want you to have a good time as much as anybody else.