British fashion blogger Amie, behind Chase Amie, married her beau, Dan Price, at the weekend in France! On Saturday, 30th of June, 2018 Amie married her partner Dan, after being engaged for just over a year. Dan proposed in April 2017, with a gorgeous pave diamond ring.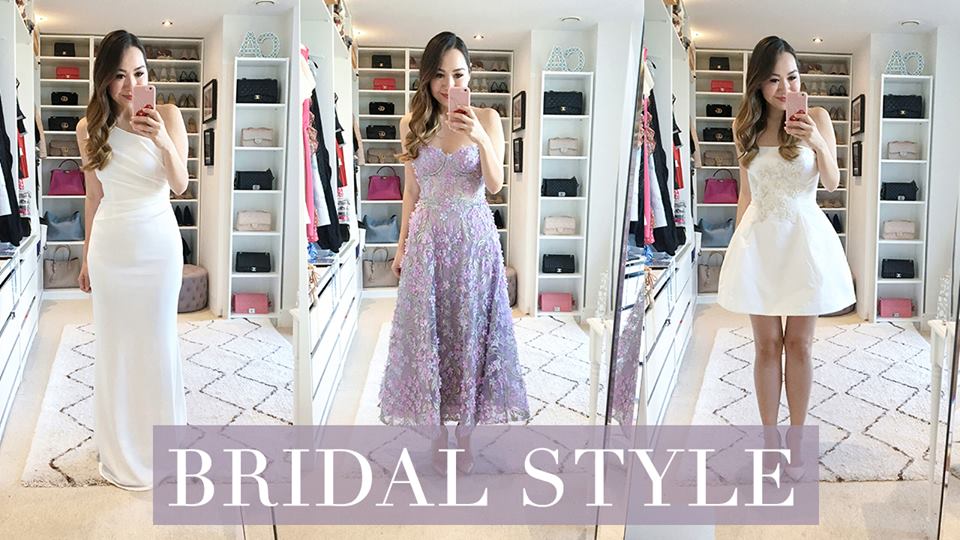 For the past 14 months, you could keep up to date on all of Amie and Dan's wedding plans on her YouTube channel or blog, where you can see everything from an interview with her videographers to all of the dresses she decided not to buy, from Vera Wang to Oscar De La Renta!
Amie also shared her bridal shower's events in a blog on her website on May 29th. She wore a gorgeous strapless mini dress by Marshesa Notte, paired with some simple Gianvito Rossi pink suide pumps and a pearl clutch by Sophia Webster. The bride-to-be and her MOH, Sara, along with six others, headed to The Connaught Hotel in Mayfair for champagne afternoon tea. On the guestlist was Amie's mum (of course) and her best guy friend, who is actually also officating her marriage to Dan!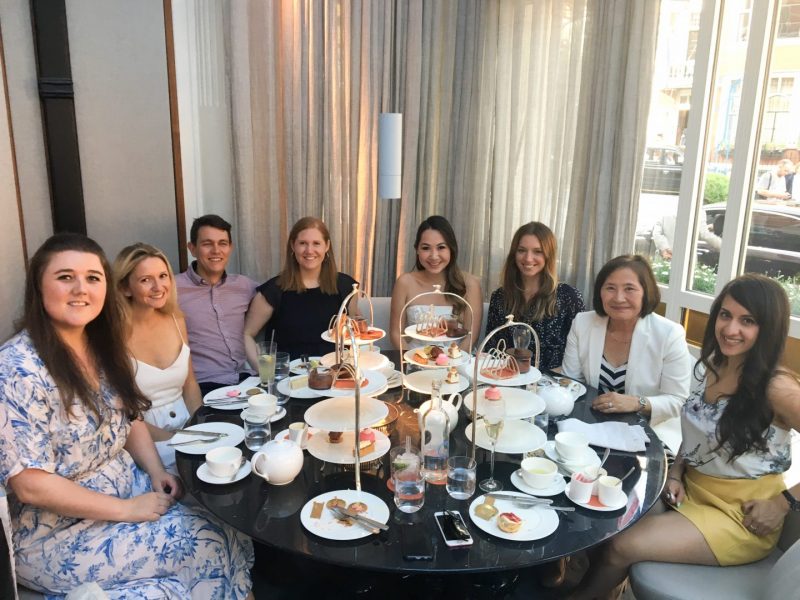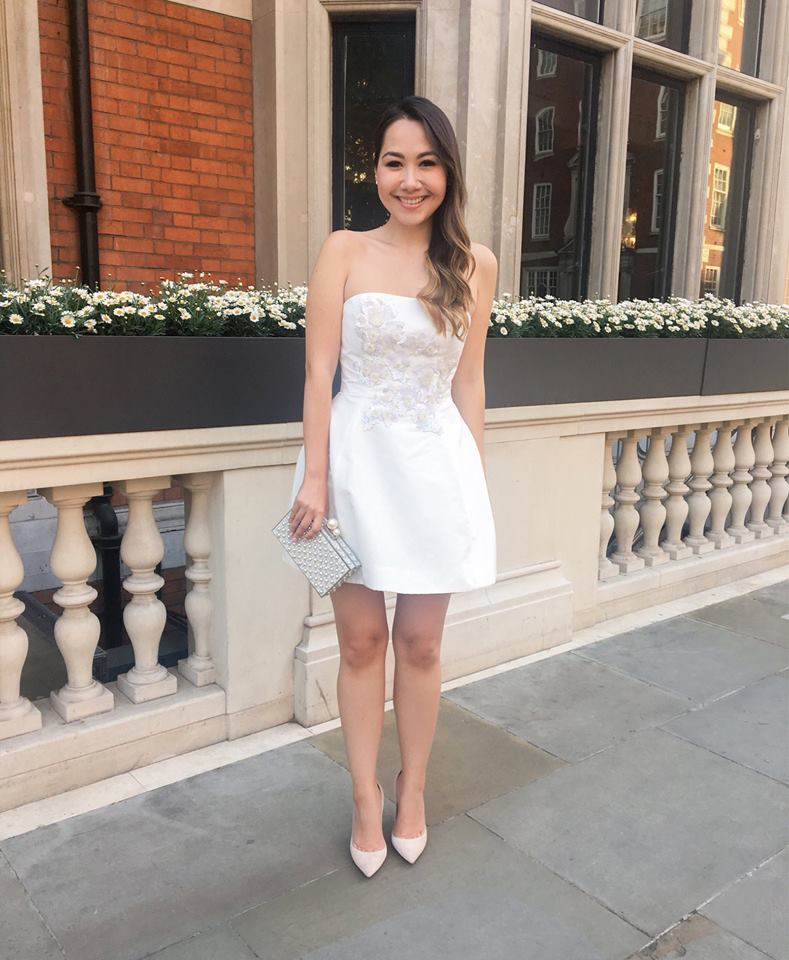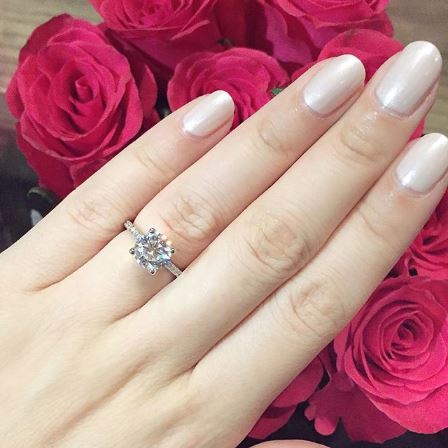 How's that for an engagement ring?!
Amie shared this image of her hand on Instagram yesterday, with the caption: "Wifey ❤"
Congratulations to Amie and Dan, you two make a lovely couple.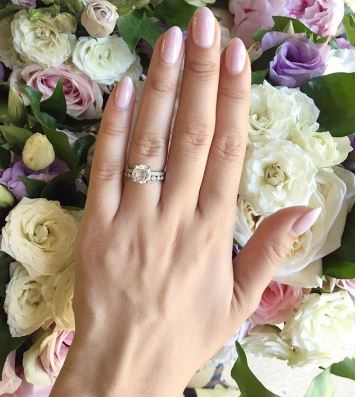 Update: Amie has shared her first wedding snap on Instagram. Obsessed! Her photographer was Katie Schuler, one of our faves out of the US. Katie shoots weddings, engagements, boudoir and lifestyle on both digital and film.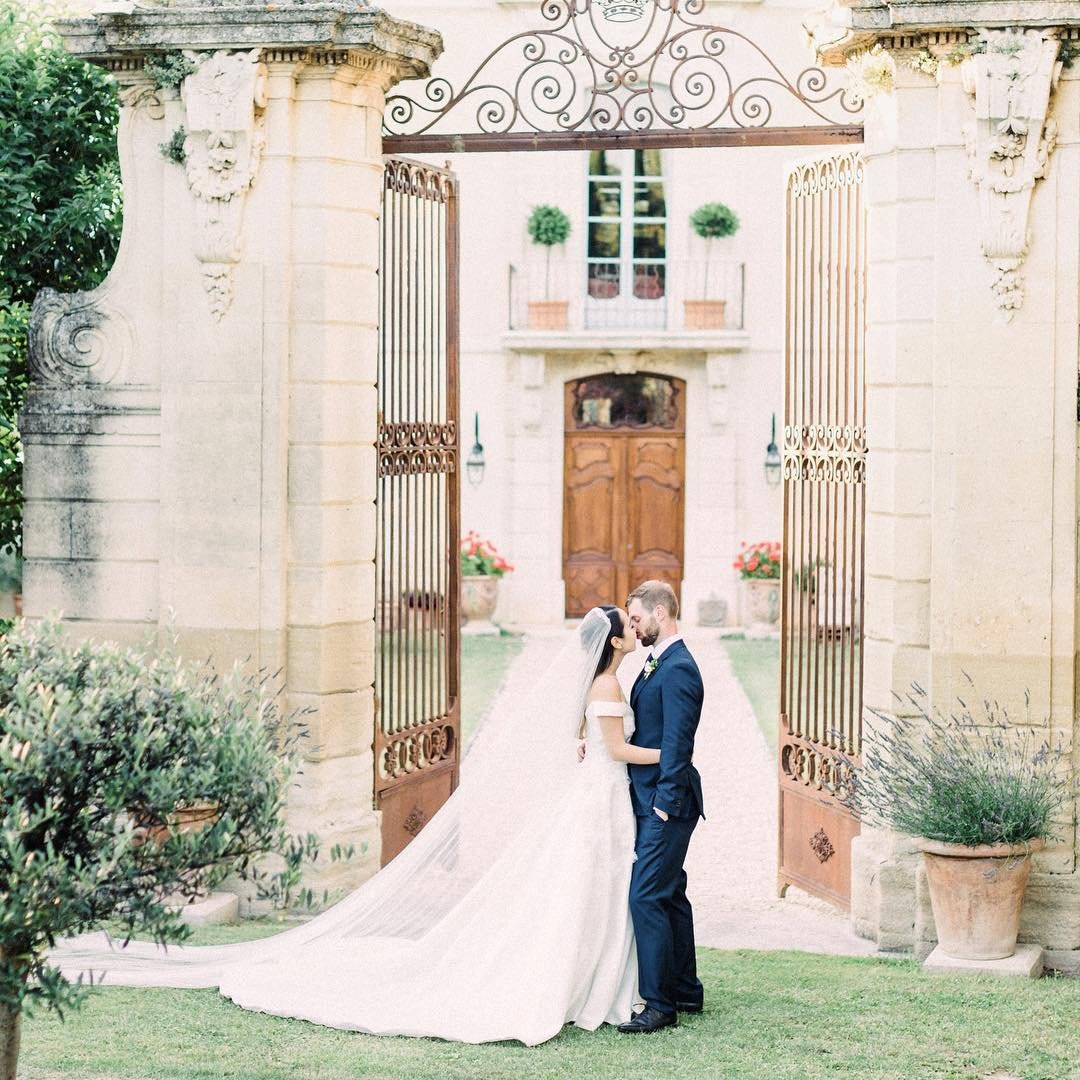 Dan also shared some images on his newly made Instagram, one of which shows Amie in a different dress for the reception. Both dresses are gorgeous!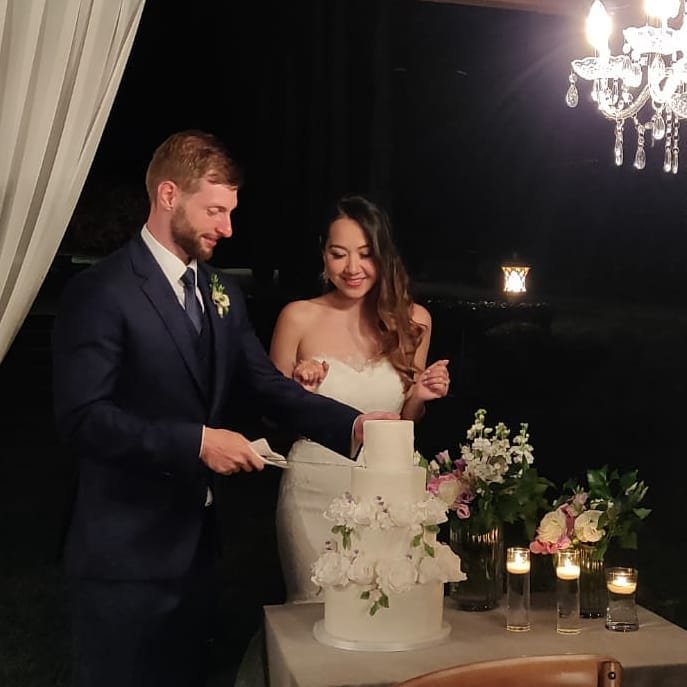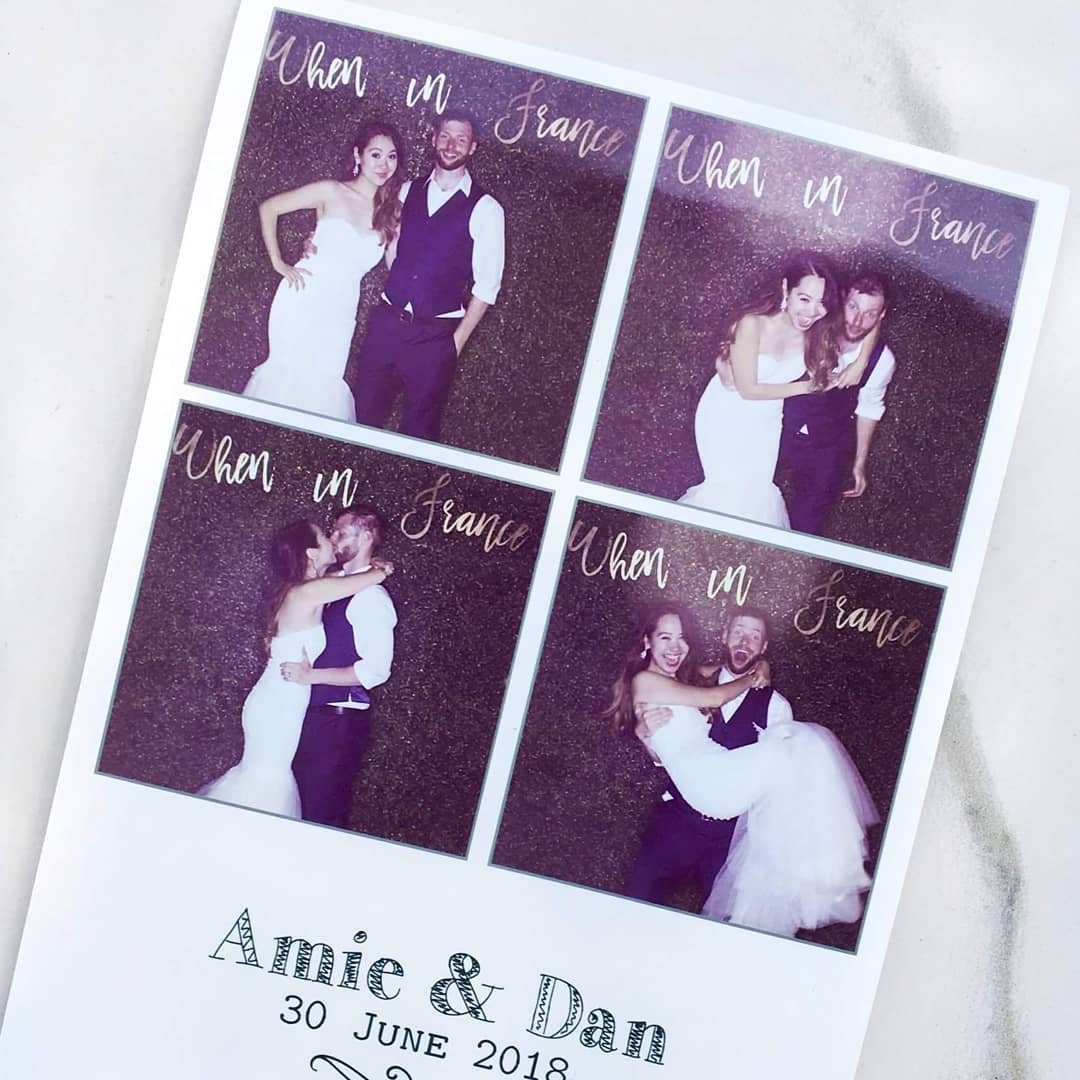 We look forward to seeing all of the wedding photographs!