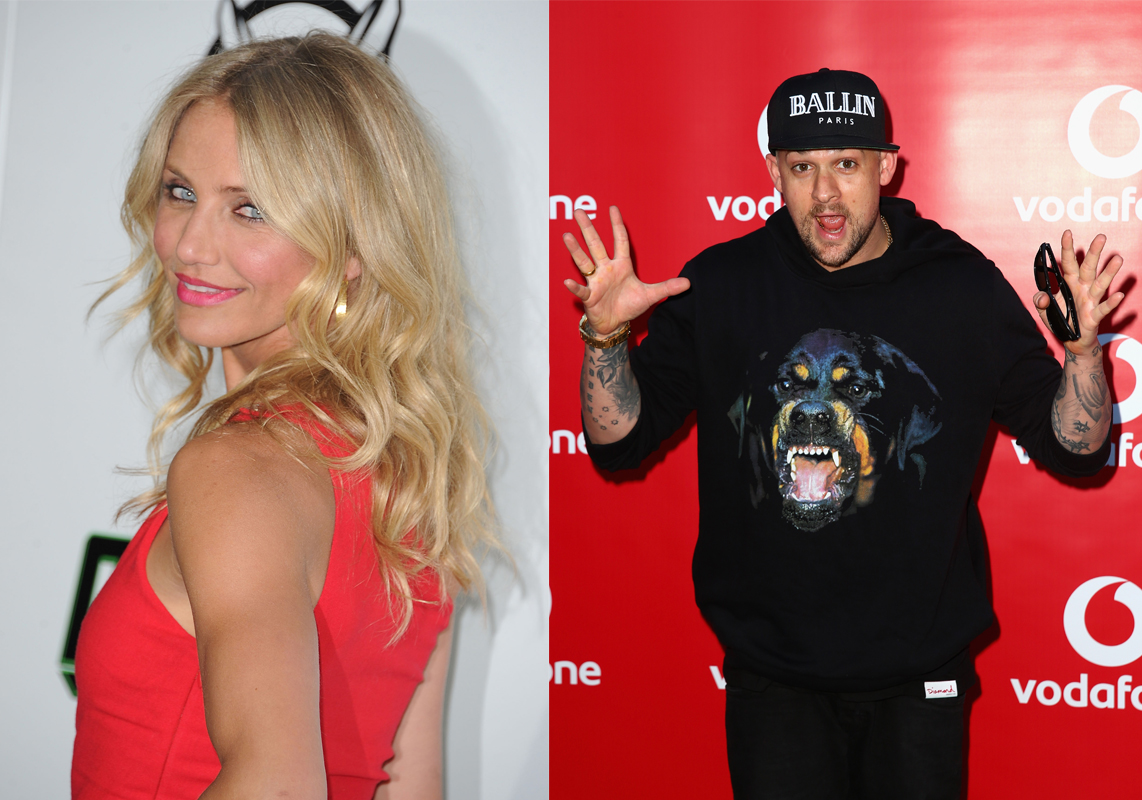 Cameron Diaz has paid a touching tribute to her new hubby, rocker Benji Madden, in her wedding speech, telling her 127 guests, "I waited because I didn't want to settle," and 'Now I got the best man ever. My special man. He's mine.'
The 42-year-old Charlie's Angels actress may have been romanced by everyone from Justin Timberlake to Jared Leto, but she's never found 'The One.' Until now.
Cam and Benji, 35, married in a private ceremony at their Beverly Hills home on Monday evening (US time) after a whirlwind, nine-month courtship, which began after they were introduced by Benji's sister-in-law, Nicole Richie at a party.
During his wedding speech, Benji shared with guests that "I only asked to be in control of two things: The music and the cake."
Details about the bride's gown are yet to be revealed but we do know it was 'sparkly' with a low-cut back. She changed into a short-sleeved outfit for her wedding reception.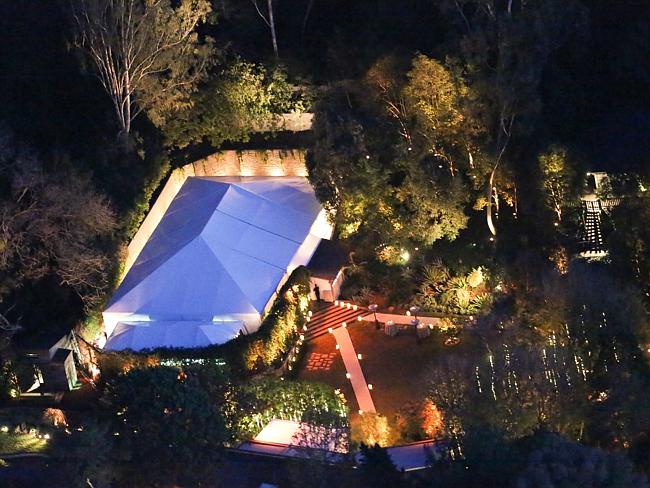 Flowers and candles galore were delivered to the couple's Beverly Hills home and guests partied into the night in a giant marquee erected in the backyard for the event. Image: Splash News

The couple's bridal party was small. Benji's best man was twin brother and fellow rocker Joel, whose five-year-old son Sparrow was ring bearer. Nicole, too, was a bridesmaid, while Cam's bestie and Charlie's Angels co-star, Drew Barrymore also played the role of bridesmaid.
The wedding was planned and co-ordinated by Yifat Oren, the celebrity wedding planner responsible for Reese Witherspoon's and Anne Hathaway's sumptuous nuptials, as well as Drew's.
But even with such high-powered help, there were two small glitches during the ceremony.
As Cam was about to walk down the aisle, the lights flickered and went out, to which she was heard saying, "S***, f***, this is f***ed up. You've got to be f***ing kidding me!"
Shortly after, Sparrow dropped the ring. The groom and best man ended up on their knees attempting to retrieve it.
'He dropped the ring and it rolled around. The audience began to chuckle,' an insider told the MailOnline.
Celebrity guests included Nicole's Dad Lionel Richie, who performed at the reception, Reese Witherspoon, Gwyneth Paltrow and Toni Collette.