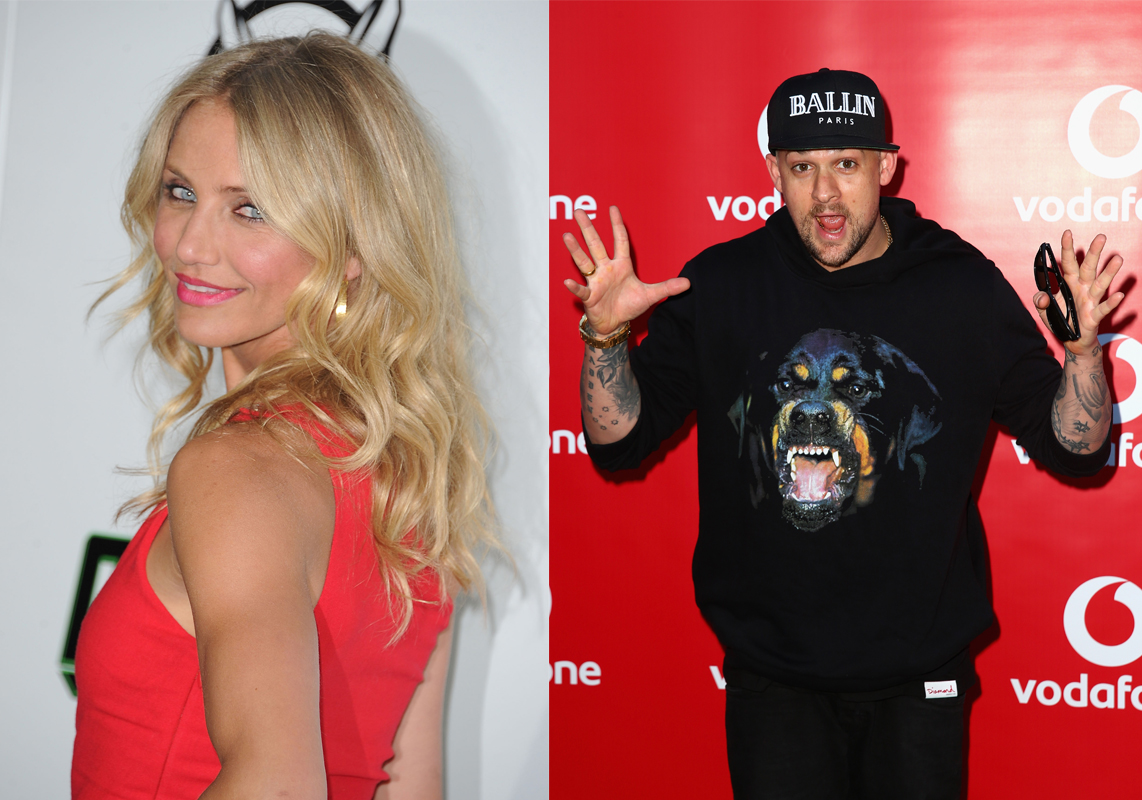 They may only have gotten engaged over Christmas, but actress Cameron Diaz and her singer beau Benji Madden are more than ready to walk down the aisle. In fact, they just did.
Reports out of Beverly Hills, where the couple lives, suggested huge white marquees, truckloads of white flowers and enough chairs and tables to seat a small army were delivered and set up on their property earlier today.
Also spotted on the grounds was  Yifat Oren, the celebrity wedding planner responsible for Reese Witherspoon's and Anne Hathaway's sumptuous nuptials, as well as those of Cam's bestie, Drew Barrymore.
The newlyweds hosted a rehearsal dinner for family and friends over the weekend and Cam even managed to pull off a super secret hen's night, too.
Among the celebrity guests were Reese Witherspoon, Gwyneth Paltrow and, of course, Benji's twin brother, Joel Madden, the other half of The Madden Brothers.
"There is a lot of security and they are trying to keep the wedding hush-hush by telling neighbors that Cameron is having a pre-Golden Globes party tonight," a source told People magazine.
"It will start past dark tonight. They are setting things up in the lush backyard."
Congratulations to them both!