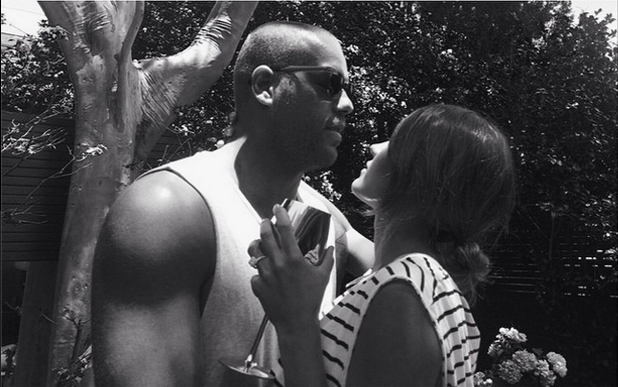 AFL superstar, Lance 'Buddy' Franklin, and former Miss Universe Australia, Jesinta Campbell, are engaged.
The surprise announcement was made by the bride-to-be, Jesinta, via her Instagram account, where she posted the black and white picture above with the caption, "I cannot wait to spend the rest of my life with you. There are no words to describe how happy we are. #ENGAGED."
Jesinta, 23, and Swans superstar Buddy, 27, are regular posters on Instagram where, 18 months ago, they officially announced they were dating.
Buddy, a former Hawthorn player, relocated from Melbourne to Bondi to live with Jesinta, having signed a $10 million deal with the Swans in 2013.
Jesinta recently told Who magazine "I've never associated myself with the word sexy until being with Buddy. I've always been sporty and tomboyish – I wasn't the pretty girl at school."
Well, we're pretty sure Jesinta's going to be an absolutely beautiful bride! Congratulations to them both!