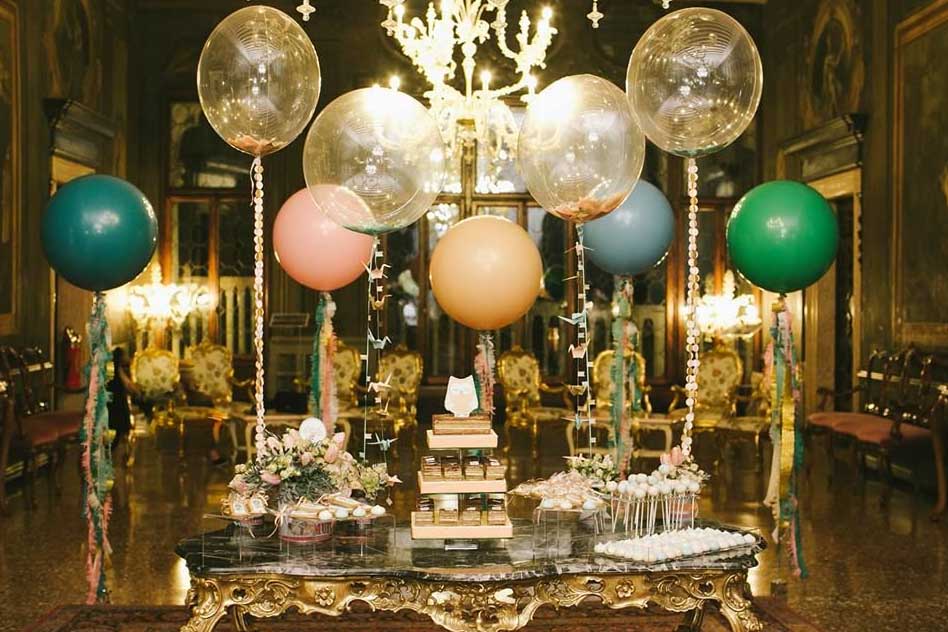 The bridal shower is a pre-wedding ritual in which close female relatives and friends of the bride gather together for a party in her honour, and traditionally bring gifts to prepare her for married life. Here are some answers common questions regarding bridal shower etiquette.
What is a bridal shower?
The tradition of the bridal shower dates back to the 16th century when brides who couldn't afford dowries were 'showered' in gifts by relatives and friends, so she may have cash and household items to help her set up her marital home. However, these days many brides may already live with their spouse and have all their necessary household items, so the tradition of hosting a bridal shower is more focused on celebrating the upcoming marriage of the bride to be.
Who arranges the bridal shower?
The bridal shower is traditionally the responsibility of the maid of honour, and traditional etiquette suggests that it should not be hosted by a member of the bride's family. However, things are different in modern society, and anyone can arrange a bridal shower – including the bride herself. Whilst many brides' mothers, sisters or friends may host a bridal shower, it is still considered polite for the host to liaise with the maid of honour throughout the planning process too.
Does the bridal shower replace the hen's party or kitchen tea?
A bride may opt to only have a bridal shower in the lead up to her wedding, and not have a kitchen tea or hen's party. However, if the bride wishes to do so she may have all three, for example, family members could be invited to the kitchen tea, friends could be invited to the hen's night, and work colleagues could be invited to a bridal shower.
It is perfectly acceptable for the bride to have several bridal showers, but where possible different groups of women should be invited to these. In a modern context, many brides will have either a kitchen tea or bridal shower and a hen's night too, however, it's the bride's choice and there is no right or wrong.
When should the bridal shower be held?
The ideal time for a bridal shower to be held is four to six weeks before the wedding, when the bride still has plenty of time and isn't too preoccupied with wedding planning. However, if the bride lives out of town and is just returning home for the wedding, the shower can be thrown in the week before the wedding is set to take place.
What food and drinks can I serve at a bridal shower?
Bridal shower etiquette suggests that the host provides guests with food and drink, as the occasion is a celebration in nature. Popular styles of food include sweets such as cupcakes, cake, biscuits, slices, scones, fruit and pastries, as well as savoury h'orderves such as sandwiches, tarts, wraps, pies, quiches, and even salads and cold soups. As a bridal shower is a celebration, alcoholic beverages are acceptable and drinks such as champagne and cocktails are popular choices, as well as tea, coffee and juice.
However, this is entirely up to the bride and host of the shower as to what food they would like to serve. Many modern bridal showers have food themes such as the bride's favourite colours, and hosts may opt to have the event catered, or include novelty food items such as a lolly or spud bar, and even hire a food truck for the occasion.
Who should be invited to a bridal shower?
Traditionally bridal showers were small events, with around ten to twenty guests. The female members of the wedding party, such as the maid of honour, the bridesmaids, and the flower girls would be included, along with the mothers and sisters of the bride and groom. Additional invitations would be sent to close female friends and work colleagues.
There is a current trend for larger bridal showers, with every female wedding guest getting an invite. Although this is perfectly acceptable, it is not always necessary. Just because you are inviting someone to the wedding, they shouldn't expect and invite to the shower, although if you invite someone to the shower they can expect an invite to the wedding. The exception to this is an office shower, as it is usually difficult to invite all of your work colleagues to the wedding.
The essential guests for a traditional bridal shower are the mothers and sisters of the couple, and these should always be invited to take part in the organisation of the bridal shower. Perhaps one could be asked to assist with the catering while another is asked to keep track of any gifts and another is asked to help with decorations.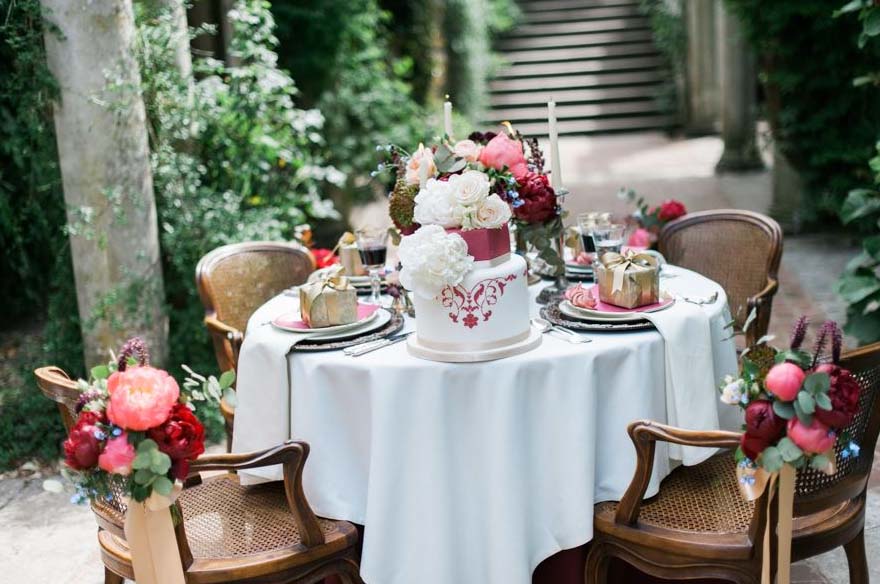 Can games be included in a bridal shower?
Games are a modern addition to bridal showers, as traditionally the event was reserved for gift-giving and discussion about the bride's future nuptials. Many modern brides opt to have games included at their bridal shower as a way to 'break the ice' and encourage conversation among guests. The host of the shower or the bridesmaids will plan what games to play, unless the bride has made specific requests.
What is the gift giving etiquette at a bridal shower?
In a modern context, the bride to be will create a gift registry to provide guests with a list of gift suggestions. However, if the bride has not created a gift registry, here are some appropriate bridal shower gift ideas for modern brides.
Bridal shower etiquette allows for brides to have more than one shower, however the same guests should not be invited to every shower, and if they are, they are not required to bring a gift each time.
Additionally, bridal shower etiquette stipulates that the bride may open the gifts her guests have bought in their presence, whilst the maid or honour takes note of which guest brought what gift, for the bride's future reference. This tradition can be followed up by another bridal shower gift tradition which involves the bride creating a bouquet made from ribbons and bows which adorned the gifts she unwrapped moments before.