There are plenty of photographers out there eager to offer their services but it's not an easy task to find a true professional, someone who will capture those intimate moments of your big day and make you look and feel your best. Here are some top tips on working with your wedding photographer: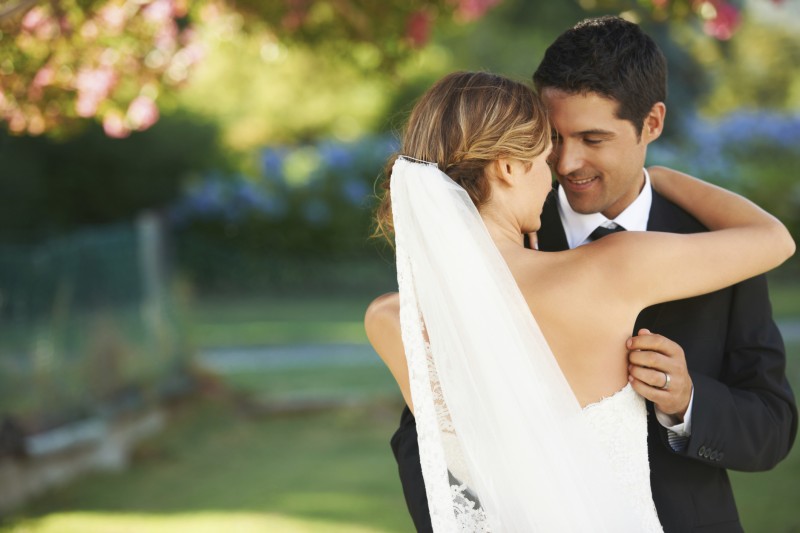 Wedding photography packages
Whether you choose the basic package of a top photographer or the full works from a less expensive one is entirely up to you and it depends what your personal priorities are. Do you particularly want a large and incredibly creative album or is it more important that the photographer is at your wedding from beginning to end? Will you want images to display in your home or will you need extra photos and albums for family and friends?
Photographers structure their packages quite differently and it can be difficult to work out the true value of one photographer's package as opposed to others. Narrow down to your essentials and then compare packages that cover those essentials. Another option is to ask each potential photographer what their fee would be for the package that you want.
We won't lie to you… good photography comes at a cost. However, bad photography is money down the drain…
Whichever package you do choose in the end, make sure that you get all the details in writing. Discuss and be sure you understand fully any extra costs which may be incurred such as reprint and enlargement costs, overtime charges, costs for additional album sides, and the cost of digital images.

Getting the best from your wedding photos
Having chosen a photographer whose style you love, you should aim to communicate clearly and openly your likes, dislikes and needs before your big day. Tell him or her of any shots you want to be sure are captured, such as a particular pose with your great grandparents. There's nothing worse than having the photographer miss classic, once in a life time moments you wanted to immortalise.
Before the wedding you should also discuss potential locations with your photographer and be get ideas from their suggestions. Your photographer knows which places look best at night, in broad daylight or at dusk and can certainly recommend the perfect locations to you.
Most professional photographers don't stay until the end of the reception so you may decide to mock the cutting of the cake, the bouquet toss, or the departure if you want the photographer to capture it.
Looking good for your wedding photos shouldn't be too hard on your wedding day! You've probably been having lots of facials, getting plenty of sleep and eating healthily in the lead up to the big day. If your photographer offers a pre-wedding shoot this a good opportunity to do your hair and makeup trial so you can really see how it will look on your photos. This is also a great time to build a good rapport with your photographer and also have some shots from your engagement. Once in front of the camera on your big day, remember to stand up straight with your shoulders back and down. You'll be surprised what a difference straight posture can make!
Last but not least, have faith in your photographer and have fun! The best wedding photos are those in which the bride and groom appear relaxed and like they are having a good time. If you have a positive relationship with your photographer, he or she will be able to help you feel comfortable in front of the camera. If you're still camera shy, try relaxation techniques such as deep breathing and visualising that you and your partner are all alone. If you have chosen a good professional photographer and are happy and having a good time on your wedding day, your wedding photos cannot be anything short of stunning!
Use Easy Weddings to connect with your dream wedding suppliers.
Browse the directory and start planning today!