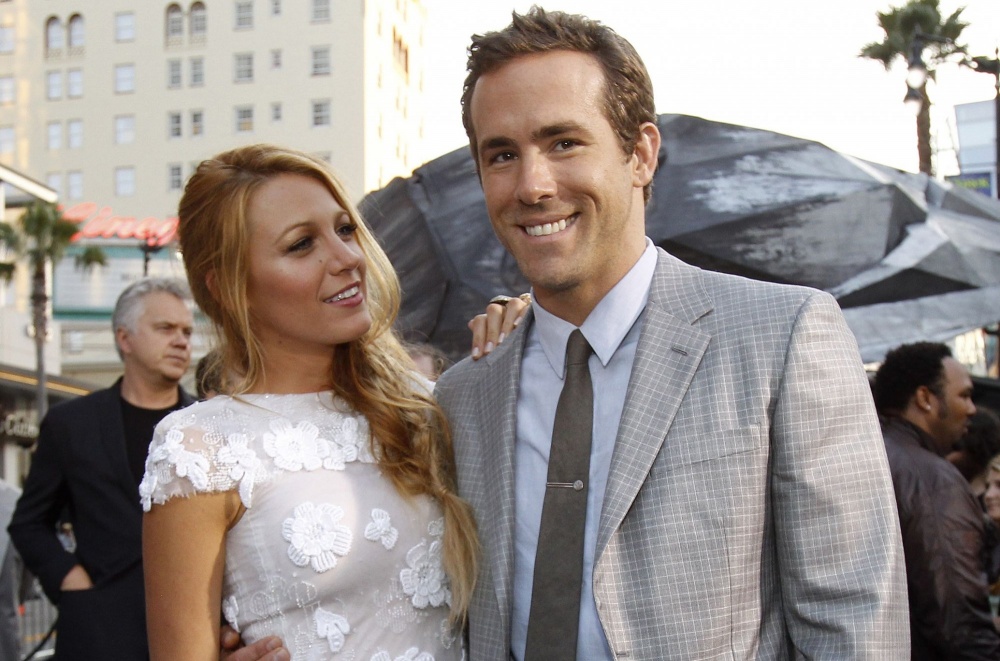 Gossip Girl Blake Lively wed Hollywood hunk Ryan Reynolds in a hush-hush wedding ceremony over the weekend – and they did it in style, picking the mansion featured in that super-romantic chick flick, The Notebook.
The glamourous couple, who met on the set of The Green Lantern, wed in a huge white tent on the grounds of Boone Hall Plantation in Mount Pleasant, South Carolina in front of about 70 guests, all of whom had to check in their mobile phones before being the ceremony.
Blake's gal pal Florence Welch of British band Florence + the Machine performed at the reception, as did Bette Midler. Also on the guest list was shoe mogul Christian Louboutin.
The bride, 25, is reported to have worn a couture Marchasa dress featuring a silk tulle bodice adorend with crystal and rose gold embroidery. The groom, 35, opted for a Burberry suit with custom-made leather suspenders.
Guests munched on a $3000 wedding cake that was driven in from three states away, a ride that took upwards of eight hours!
It's the first marriage for Blake, but the second for Ryan who married actress Scarlett Johansson in 2008 before divorcing two years later. Prior to his first marriage, Ryan was engaged to singer Alanis Morissette for three years.
Blake dated fellow Gossip Girl actor Penn Badgely for three years before a brief relationship with Leonardo DiCaprio. Penn told People magazine, "I actually didn't know until last night, but I think it's fantastic. I couldn't be happier for her.
"They're pretty spot on. I'm so happy for her. I think it's everything that it should be."