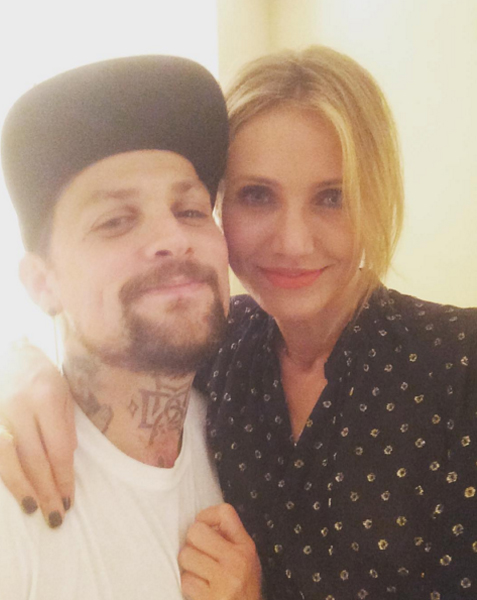 Rocker Benji Madden has taken to social media to tell the world how proud he is of is 'Bad Ass wife' Cameron Diaz.
One half of the rock group The Madden Brothers, Benji, 36, and Cameron, 43, married on Christmas Day 2014.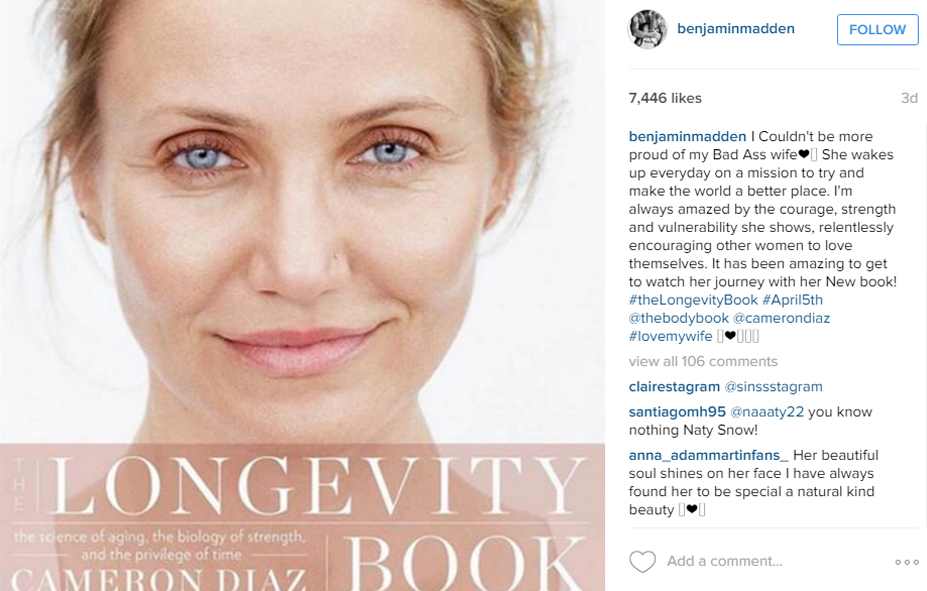 "I Couldn't be more proud of my Bad Ass wife❤," The Voice Australia coach wrote on his Instagram account. "She wakes up everyday on a mission to try and make the world a better place. I'm always amazed by the courage, strength and vulnerability she shows, relentlessly encouraging other women to love themselves.
"It has been amazing to get to watch her journey with her New book! #theLongevityBook #April5th @thebodybook @camerondiaz #lovemywife ❤️."
Cam's new book, Longevity, is due in April and is her second book on living a long, happy and healthy life. Her first book, The Body Book, was a New York Times bestseller.
Well, Benj is definitely on Team Cameron!