Lilies are beautiful flowers that are particularly popular for weddings due to their amazing shape. They make fabulous bouquets and buttonholes as well as flower arrangements and a lily motif can be the basis of your wedding theme. Here are some popular wedding lilies: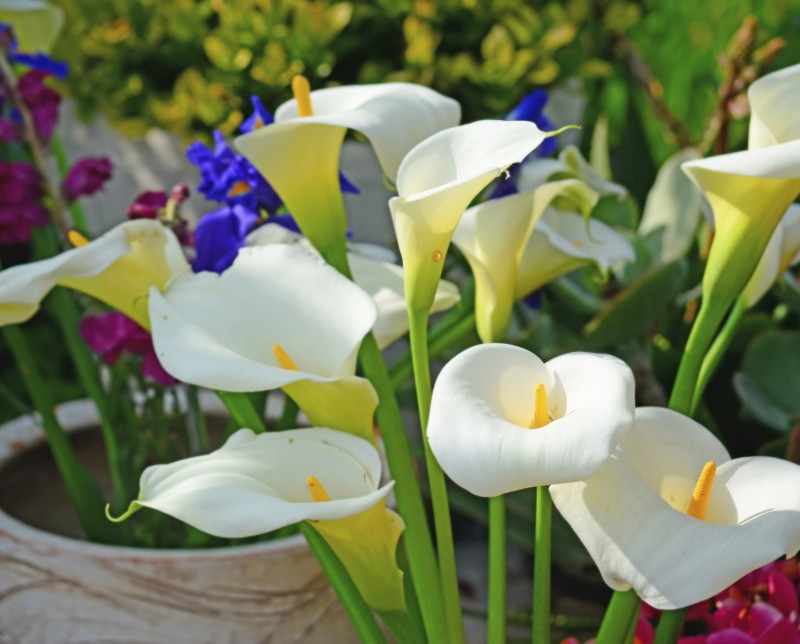 Calla wedding lilies
This is the ultimate wedding lily and is a favourite with brides the world over for its beauty, its simplicity, and its graceful lines. A calla lily has a unique trumpet shaped bloom which makes it an ideal motif for your stationery, and it can easily be reproduced in icing to decorate your wedding cake. A hand tied bouquet of white calla lilies adds a contemporary touch to the bridal outfit. Pure white calla lilies are always fashionable, although they are also available in various shades of pink, red, and orange.
Oriental wedding lilies
Oriental lilies are generally best used as table arrangements, although two or three could be included in the bridal bouquet. Their pollen should be removed before because it can stain. Oriental lilies have a heavy sweet fragrance, so are perfect for scenting a larger wedding venue, but other scents should be more subtle. Oriental lilies are similar in appearance to Asiatic lilies, but they only come in white, or occasionally a pale pink.
Tiger wedding lilies
Tiger lilies got their name for their vibrant orange colour, and the darker red patterns on their petals. The Tiger lily is a nice choice for a wedding lily as it is a symbol of wealth and prosperity. It is similar in appearance to an oriental lily, with a large exotic flower shape and a strong sweet scent.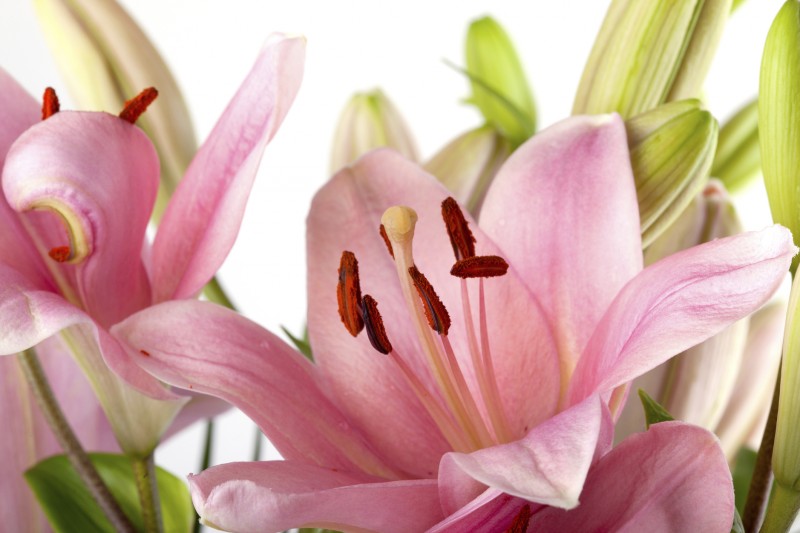 Asiatic wedding lilies
Some types of Asiatic wedding lily include Stargazer, Journey's End, Black Beauty, and Yellow Ribbons varieties. Asiatic lilies are available in a wide range of bright colours including yellow, orange and pink, and have an exotic and distinctive star shaped appearance when they are in full bloom. They are also a popular wedding lily because they don't have a noticeable scent so can be combined with any fragrance the bride wears.
Water wedding lilies
Water lilies can make amazing centrepieces, for example, when placed in large shallow dishes with floating candles, and if you have a water feature such as a fountain or pond at your wedding reception, water lilies can add sophistication and charm. Water lilies may seem like an unusual choice for a wedding lily, as it would be quite tricky to include them in the bridal bouquet or use them as buttonholes.
Use Easy Weddings to connect with your dream wedding suppliers.
Browse the directory and start planning today!