Engagement parties are, first and foremost, great fun, special days to celebrate with your loved ones your newly-announced betrothal and impending wedding. A lovely way of getting the two families to meet, and avoiding awkward introductions on the day itself. Make sure your party goes smoothly with this guide to engagement invitations.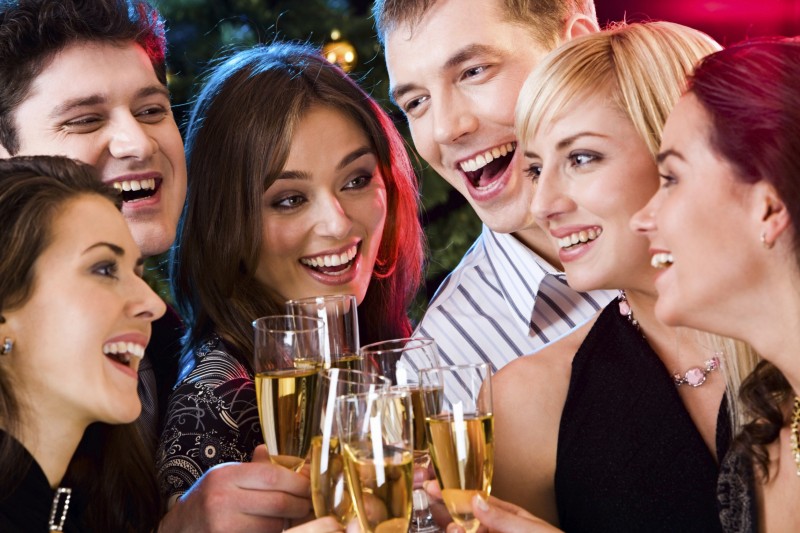 Follow this list of details that should be present on all engagement invitations.
The event
It is vital that your invitations actually tell your guests that you have got engaged, as obvious as this may seem. The majority of engagement invitations are embossed with the word 'engagement' and this seems to be the easiest way of communicating your message to you invitees. If your invitation isn't specifically designed for engagements why not say something like,
'Let's toast the happy couple and celebrate the engagement of Sally and Michael on …'
Or simply,
'Celebrate the future of Sally and Michael on …'
The date and time
Engagement invitations should aim to include the date and the start and end time of the celebration. By stating the time you expect everyone to be at home tucked up in bed, you are taking measures to limit the number of attendees who turn up late, while also giving guests ample opportunity to make arrangements for babysitters and taxis.
The venue
Should your party be held at the host's home, you can write 'venue and RSVPs to …' and include the host's address. Alternatively, if the celebration be held at another address, the invitations should include the key details of the venue (name, address, and contact number) along with directions and parking information.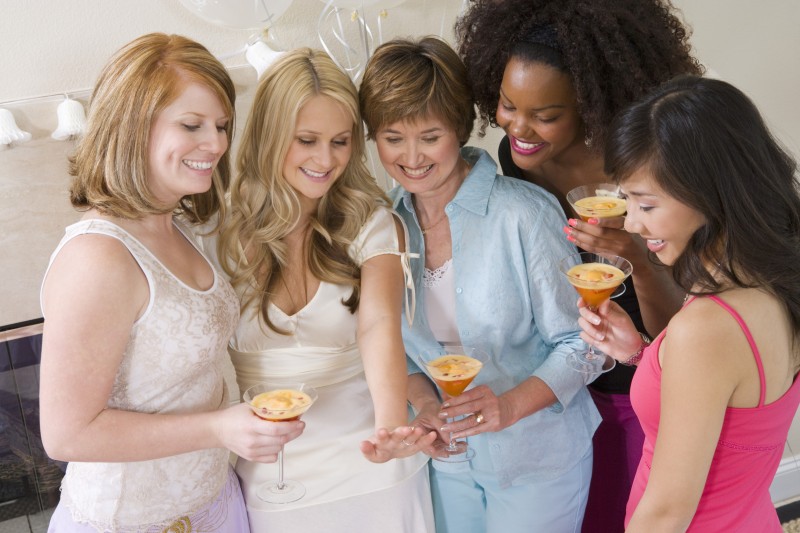 The host
It is always easier for your guests to make arrangements if they know who is hosting the party. The invitation should always come from the host as opposed to the couple who are marrying. Should your parents be playing host, your invitations could say something along the lines of,
'Mr. & Mrs. Smith would like to announce the engagement of their daughter Sally, to Mr. Michael Brown. You are invited to celebrate their engagement on …'
Catering
It is vital your engagement invitations tell your friends and family what food will be on offer when they arrive. While there isn't any need for a menu, people will respond well to knowing whether there will be nibbles, or a four course sit-down dinner.
Dress code
If you would like to impose a dress code, always be aware that it should be stated on your invitations to give your guests plenty of time to choose an outfit that adheres to what you want. There is no need for a dress code to be too specific though it should inform the party-goers of how formal the evening will be, and clear enough to stop misinterpretations of your wishes.
RSVP details
Always make clear to whom you would like your loved ones to reply to, the date by which they should have replied and how you would like them to respond, whether by post, e-mail or telephone. It is, however, always a good idea to provide a phone number anyway in case attendees would like to ask about the logistics of the party or engagement gifts.
Use Easy Weddings to connect with your dream wedding suppliers.
Browse the directory and start planning today!