If you have been asked by your bestie or sibling to stand beside them as a bridesmaid on one of the biggest days of their lives, there is a lot to get done before that glorious moment arrives and when you say yes, you sign up for all of it.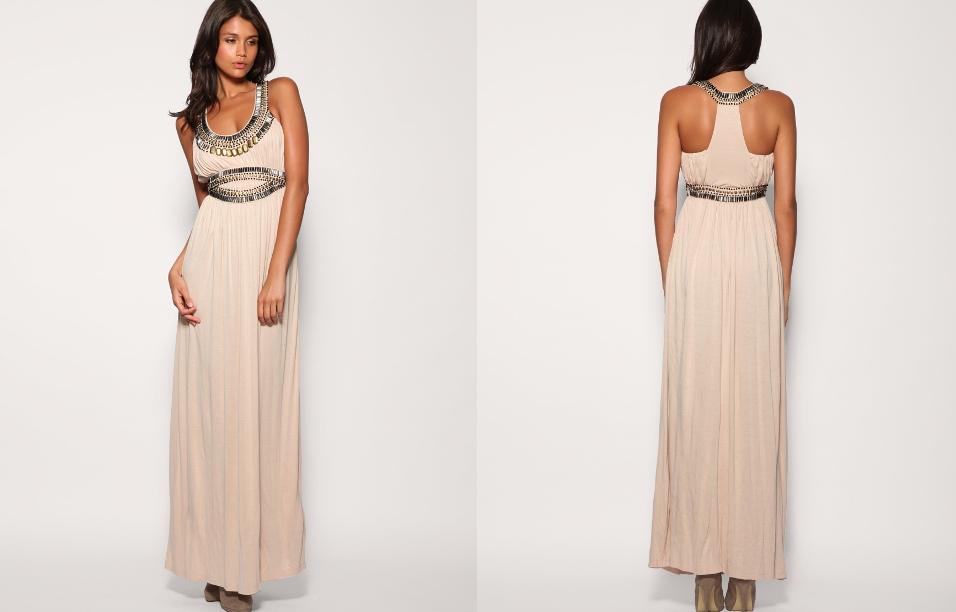 With the bride and her partner calling all of the shots, there may be some things that come up on your journey as a bridesmaid that might not sit 100% well with you. BUT it is important to remember you are there to support the bride.
To avoid unneeded stress for everyone, there are absolutely times when you need to bite your tongue and avoid complaining to the bride – she has enough to worry about!
If you are unclear about what your role entails and the expectations the bride has of you when it comes to your investment of time and money, ask her to lay it all out on the table before you accept her invitation to be in the bridal party.
Once you are officially on the honour roll, there are some things bridesmaids should never complain about…
The other bridesmaids
You have no control over who the bride chooses in her bridal party posse, so there is no point in complaining about the others she has chosen.
She has no doubt given great consideration to who she asks to be a bridesmaid and if she is aware of some friction between two of you, has probably decided that you are woman enough to overcome this in order to be there for her.
This is not a birthday party, this is a wedding, and complaining about who the other bridesmaids are, or what they say or do throughout the wedding planning process is only going to cause friction and an awkward atmosphere when you all get together. Remember, you are there to help the bride and not to win a popularity contest!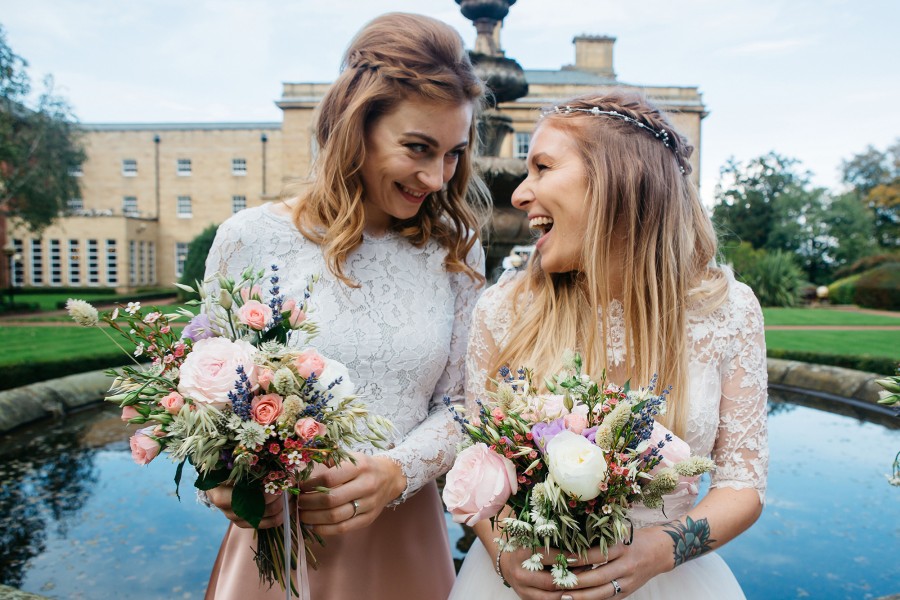 Having to fork out
Not every couple has the luxury of a budget that extends to paying for everything for their bridal party, so chances are, you will be up for some costs along the way.
Whether it is a dress, hair and makeup, the bachelorette party, shoes, accessories, and perhaps even travel and accommodation – being a bridesmaid is not a cheap exercise.
No doubt the bride will try to help out where they can by paying for an item or two if their budget allows, but you should not complain about having to pay your own way to be part of the big day.
The choice of accommodation
With destination weddings or those you might have to travel for, the couple may have selected accommodation that might offer a special rate if all of the guests stay there.
It is important that bridesmaids stay in the same place as the bride, at least for the night before the wedding, so you shouldn't complain about whether it is too expensive, or alternatively if it's too cheap and you don't think it's nice enough. It is only one night of your life after all.
The dress
This one comes up time and again with bridal parties the world over, but remember your bridesmaids oath to be there for the bride and be prepared to wear a paper bag with brown stockings if that is what the bride chooses for you (okay, that's a bit extreme… but it puts things into perspective. Surely, your dress isn't that bad!!)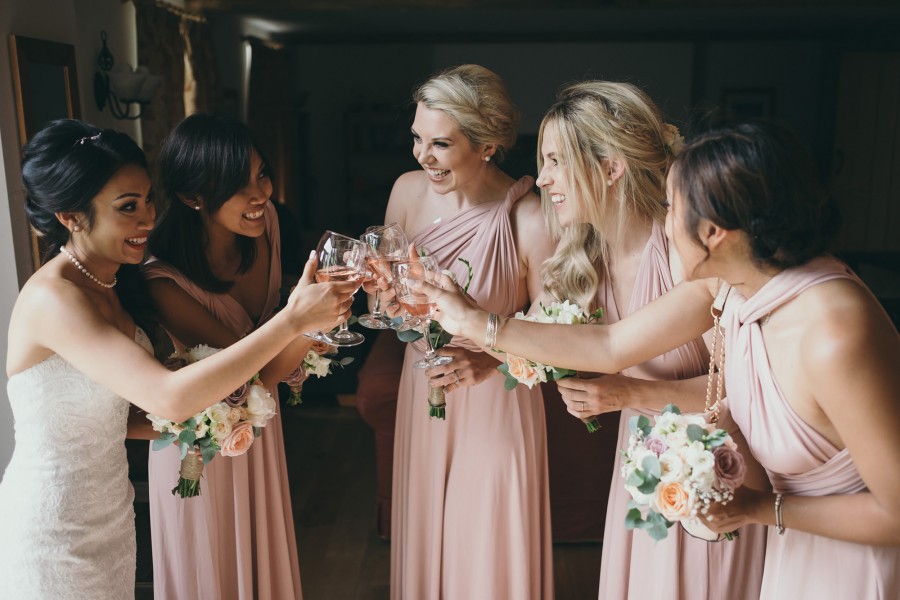 Taking on too much
You've told the other bridesmaids that you are totally okay with taking on the sole responsibility for planning the hen's night, but in reality, you totally aren't.
Or you've agreed to join the bride on a spontaneous wedding favour shopping expedition even though you have an already tight schedule… no, this doesn't give you the right to complain.
You can absolutely get help from the other ladies and say no to things that go above and beyond the traditional expectations of a bridesmaid.
The bachelorette party
You want to throw a huge bar-hop complete with extravagant limo and perhaps get some strippers to the hotel to get the party started.
But the bride wants to have a classy high tea that her gran can come to and enjoy. Everyone has a different view on what constitutes a party, so don't complain if what she wants doesn't align with the type of party you'd throw for yourself.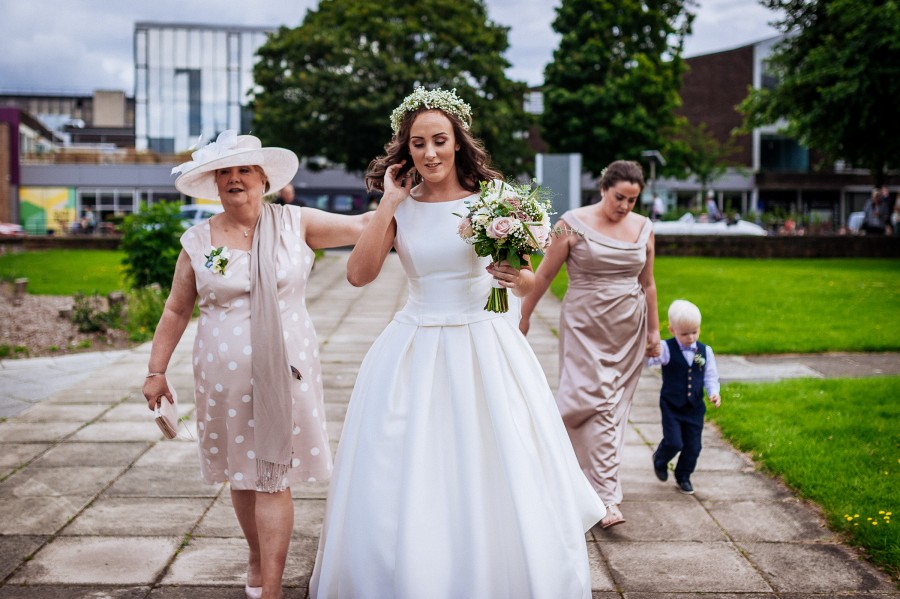 The partner's involvement
Every couple is different in the way they work together to pull off a wedding. One party could have absolute control, or they could split the duties evenly. But what their arrangements are has nothing to do with the bridesmaid and it is absolutely not your place to pass judgement.
The time of the year of the wedding
Yes, summer weddings can be hot. Spring weddings could bring on your hay fever. Autumn weddings could see you huddled under umbrellas, and winter wedding can be on the nippy side.
Every season has its challenges (and benefits), but this is not your wedding, so the season in which it is held is nothing you can openly complain about.
Post-wedding events
Chances are once your bridesmaid duties are fulfilled and you have enjoyed the amazing celebrations at the wedding, you might be expected to join a breakfast with the bridal party the morning after.
This is a time for you all to reflect on the whirlwind that just unfolded and celebrate pulling off the best day ever, not a time to complain about being asked to attend another wedding function.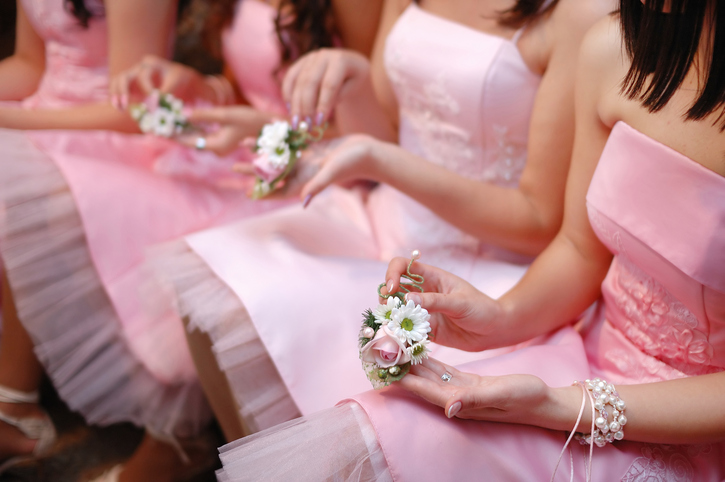 Have you found your bridesmaids' dresses yet? Browse here!
Article originally published here.