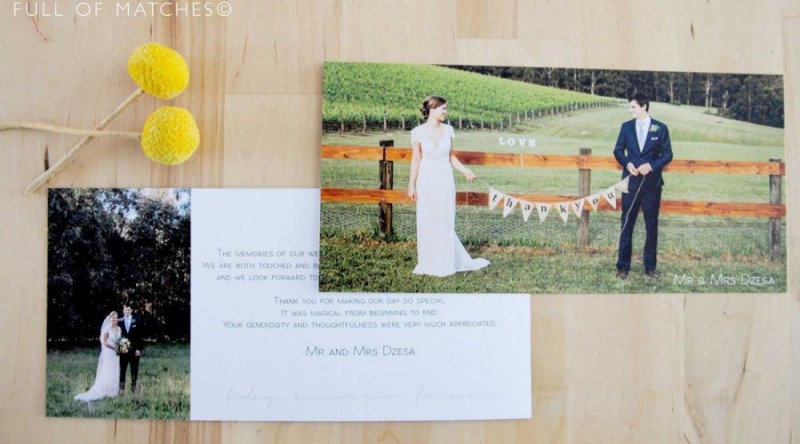 Thank you cards might seem a bit old-fashioned and inefficient in 2016 when social media rules the world, but when it comes to your wedding they are a must! Here are some thank you card dos and don'ts to ensure your guests are sufficiently thanked after your wedding.
Do: send them!
Sending thank you cards is nothing more than good manners and a way of letting your guests know that you appreciated their attendance. Your guests have taken time and spent their precious money on attending your wedding, buying a gift and, perhaps, even travelling to your wedding or taking time off. The least you can do is send them a small note acknowledging their effort (and their wedding present, of course).
Don't: delay sending them
Writing thank you notes are one of those post-wedding tasks most couple's dread. Having to write them out, come up with a message for each recipient, find your guest's addresses and post them might seem daunting. Our tip: don't delay sending them or they may never get done. After you get back from your honeymoon make this a priority so you can focus on something more interesting.
Don't: email them
Yes, we know you're busy and we all have terrible hand-writing but whipping off a quick message on email or social media doesn't give your guests the respect they deserve. Remember, all guests played a part in your wedding and they should be appreciated.
Do: handwrite them
A generic printed response doesn't have the same kind of personal touch a handwritten note does. Even if it's something simple like hand writing their names and mentioning their gift, it's good to show your guests that you appreciated their presence, and their presents.
Do: be positive
If a guest behaved badly on the day, just focus on the positives. Still send them a thank you note and let them know you appreciated their attendance, even if you didn't. Remember, they still took time out to come and celebrate with you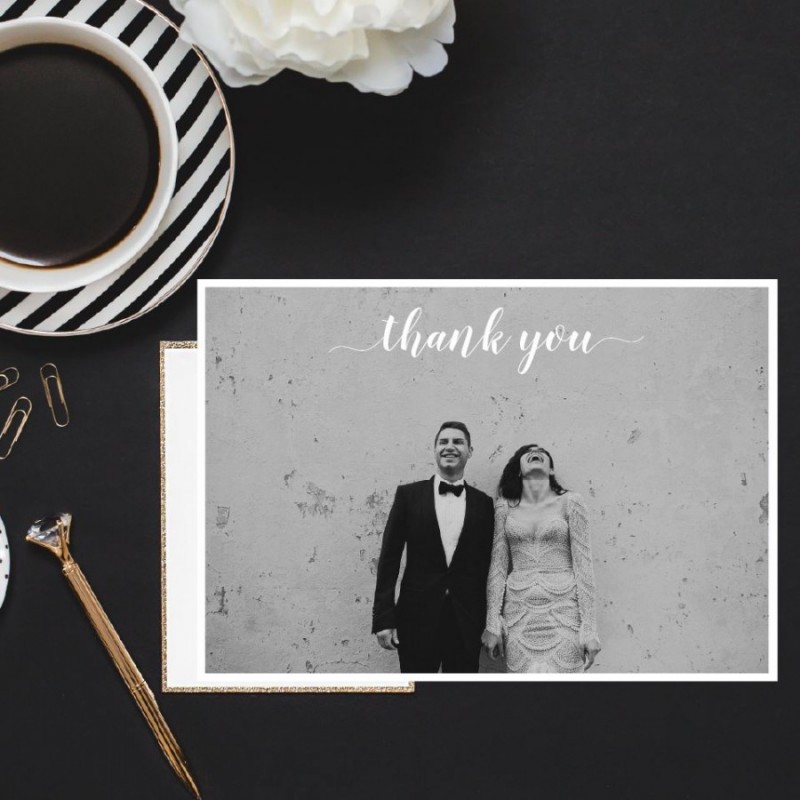 Don't: worry about the wording
Don't be anxious about perfect prose. Be sincere and the words will flow perfectly and you'll do what the card is meant to do: thank them, and sincerely. And, if you're facing writer's block, you can re-use similar wording across multiple cards! Just make sure you don't use the exactly same words on cards that may be seen by the same people.
Do: a quick spell check
We're used to our computers checking our spelling but when you're hand-writing something, you only have your brain as a spell checker, so use it! Double-check spelling, grammar and addresses.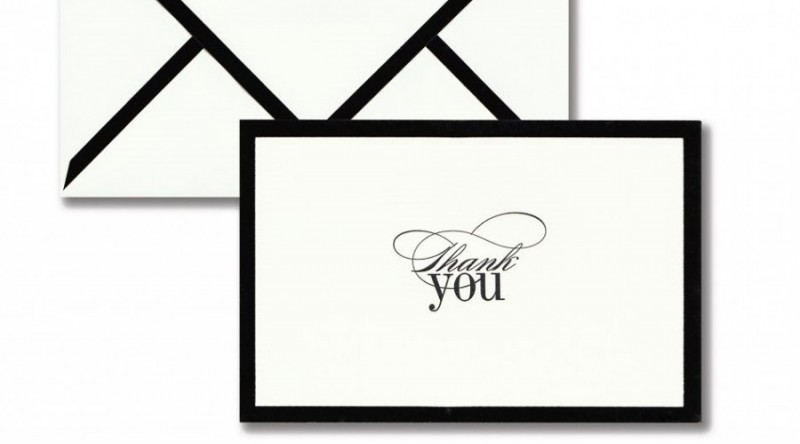 Do: send thank you cards to a variety of people
This is important. This exercise is not just about thanking the people who bought presents or did lots for you on your wedding day. It's about expressing gratitude to people who contributed to your special day, so be sure to include as many people as possible as well as those who may not expect a thank you card, like your celebrant, or even your parents!