2014 saw a star-studded line-up of celebrity engagements spanning Hollywood, the professional sporting arena and the music industry. This means we can expect to see plenty of BIG celebrity weddings in 2015. In no particular order, here are the celebrity weddings we're most looking forward to:
1. Buddy Franklin and Jesinta Campbell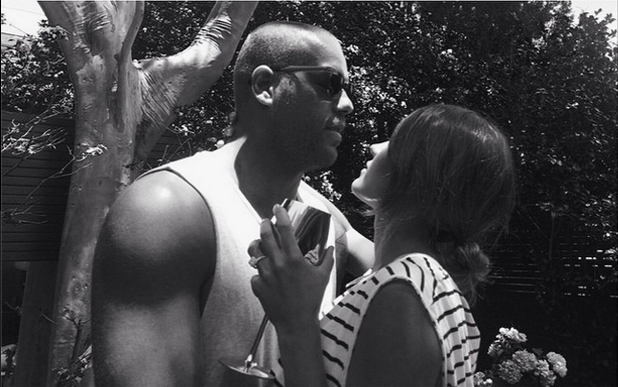 AFL superstar, Lance 'Buddy' Franklin, and former Miss Universe Australia, Jesinta Campbell, became engaged just days before Christmas and the bride-to-be announced the happy surprise on Instagram with the picture above. There's been no more news as to when or where their big day will happen, but we've got our fingers crossed that it will be within 12 months, likely after footy season!
2. Nicole Scherzinger & Lewis Hamilton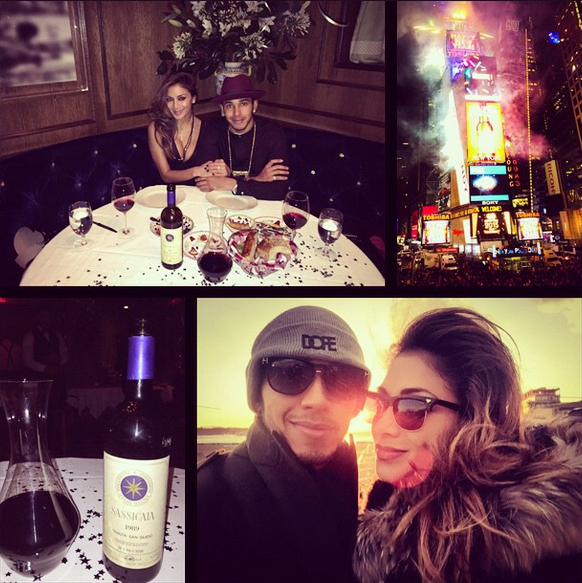 British 2014 Formula 1 World Champion Hamilton reportedly proved fourth time lucky when he proposed to former Pussycat Dolls front woman (and on-off girlfriend) Scherzinger. After allegedly denying Hamilton three times, Scherzinger is said to have finally accepted and the pair are believed to have locked in an August wedding when Hamilton has a three-week break from racing. Let's wait and see!
3. Jennifer Aniston & Justin Theroux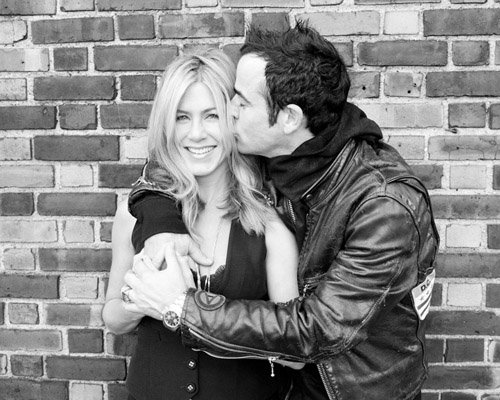 The 45-year-old ageless Emmy winning beauty and her acting, directing and screenwriting beau were engaged in 2012 on Theroux's 41st birthday. The couple first met on the set of Tropic Thunder in 2007 and worked together again three years later on Wanderlust. There were rumours that the Hollywood sweethearts decided to postpone their wedding to avoid clashing with Brad and Angie's big day but we hope it's not too long before we see the talented Hollywood Walk of Fame funny woman glide down the isle.
4. Ricki-Lee Coulter & Richard Harrison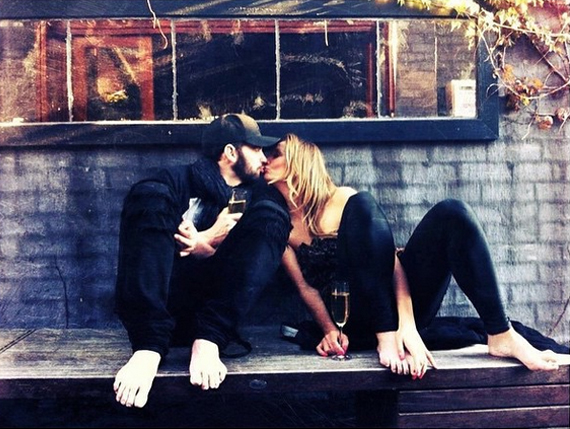 2004 Australian Idol contestant 28-year-old Coulter is set to elope with her personal trainer/manager/fiance, Harrison. Sydney-based Coulter has been looking at castles in France as a potential wedding location and plans to have an intimate ceremony with a small group of no more than 20 friends and family around mid-year. At this stage the couple don't want children (a decision Coulter reserves the right to change), but they're not quite so clear on the wedding date…Watch this space!
5. Mila Kunis & Ashton Kutcher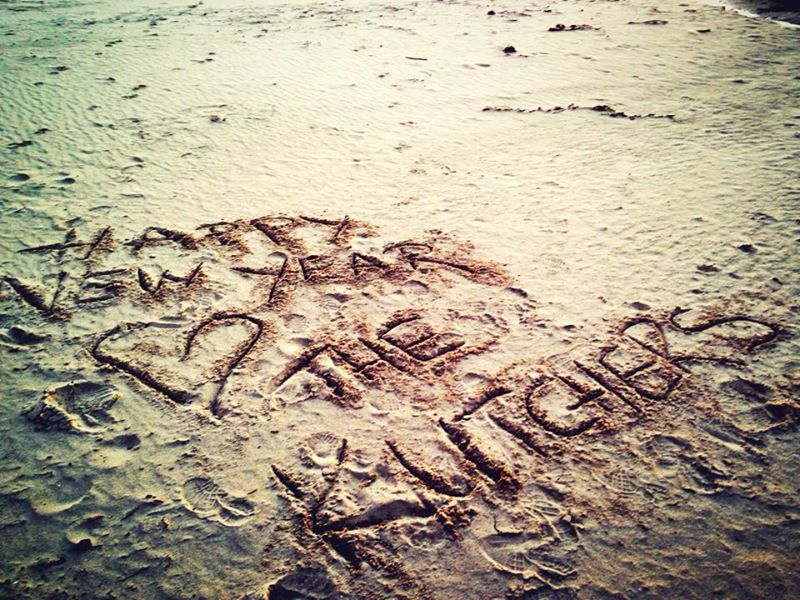 Have they or haven't they? 36-year-old Kutcher has fueled rumours he and That 70's Show co-star Kunis have wed in a secret ceremony after scribing a sand-written New Year's Eve message from 'THE KUTCHERS'. Is it true? Or in true Kutcher style, have the media been Punk'd? With their first child – a baby girl named Wyatt born September 30th 2014 – it's hard to imagine they would have had time to plan a wedding, but if they haven't already, we wish them the best of luck!
 6. Hayden Panettiere & Wladimir Klitschko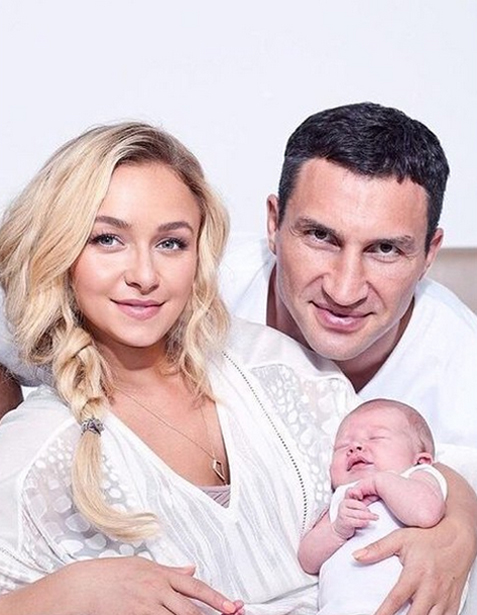 25-year-old Nashville star Panettiere and 38-year-old Ukrainian heavy weight world champion, boxer Klitschko, have been engaged since September 2013. The 5'2" former Heroes star and her towering 6'6″ finance have been dating since 2009 and welcomed a baby girl into the world December 2014. Panettiere told Cosmopolitan Magazine in March of 2014 she was in no hurry to get married: "We are very laid-back about the wedding plans; we don't want to rush anything". Don't leave us hanging too long, Hayden!
7. Christina Aguilera & Matt Rutler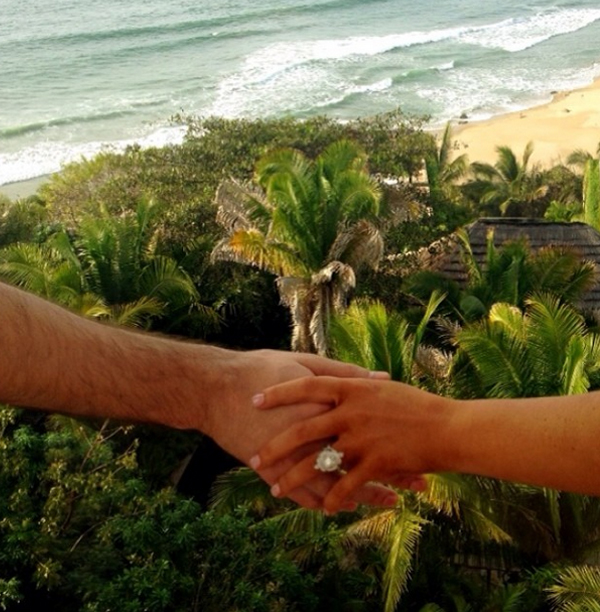 Picture it, Hawaii on Valentines Day. Need we say more? After a year in the making, film producer Rutler popped the question with a rather large vintage-inspired engagement ring in February before the arrival of their first child in August. The pair met back in 2010 on the set of Burlesque, during which Aguilera was going through a painful divorce with ex-husband Jordan Bratman. Aguilera announced her engagement to Rutler on Instagram with this beach-backed engagement ring selfie. While they are reportedly planning a low-key non-denominational wedding, a date has not yet been released.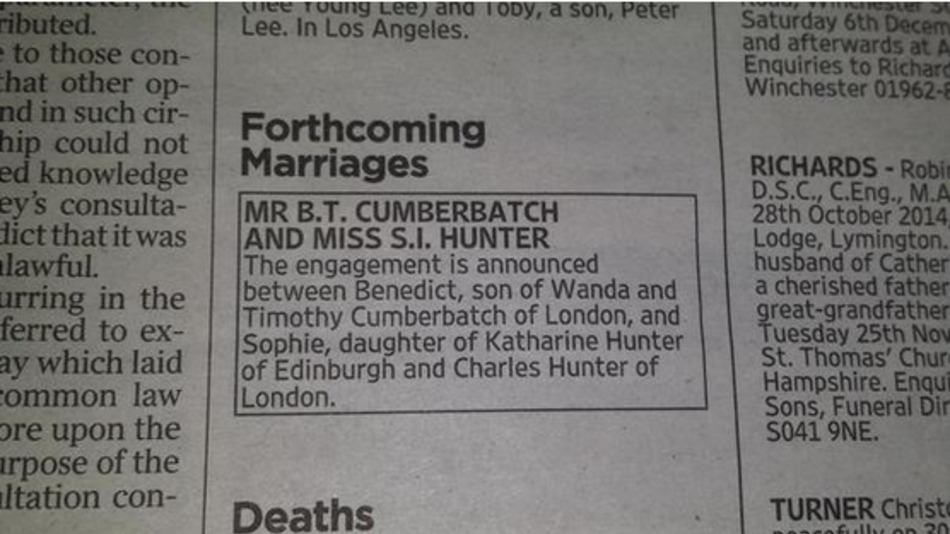 Sherlock hottie Benedict Cumberbatch became engaged to his theatre director girlfriend Sophie Hunter in November. He even announced the good news in a most traditional way – via a newspaper and, though no date has been announced, we know how old-school a bloke Benedict is, so we're expecting he won't wait too long before he and Soph walk down the aisle.
 9. Eniko Parrish & Kevin Hart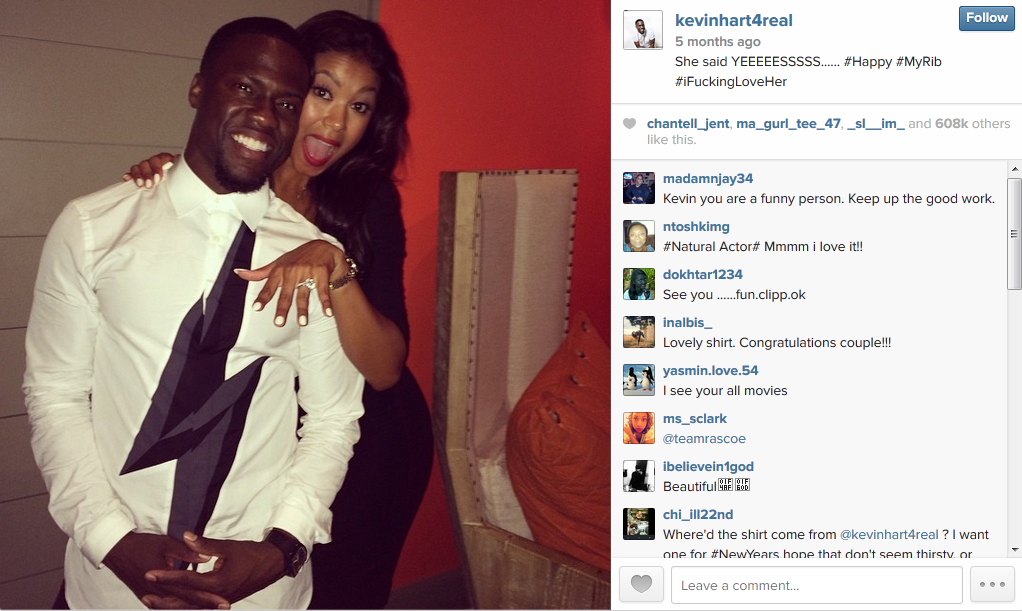 In traditional knee-dropping style, comedian Hart popped the question to his girlfriend of five years at her 30th birthday bash in August last year. We're hoping it was a freak coincidence that same night was the premiere of Hart's ex-wife's show, Atlanta Exes. Plans for the exact wedding date are yet to be announced.
10. Haylie Duff & Matt Rosenberg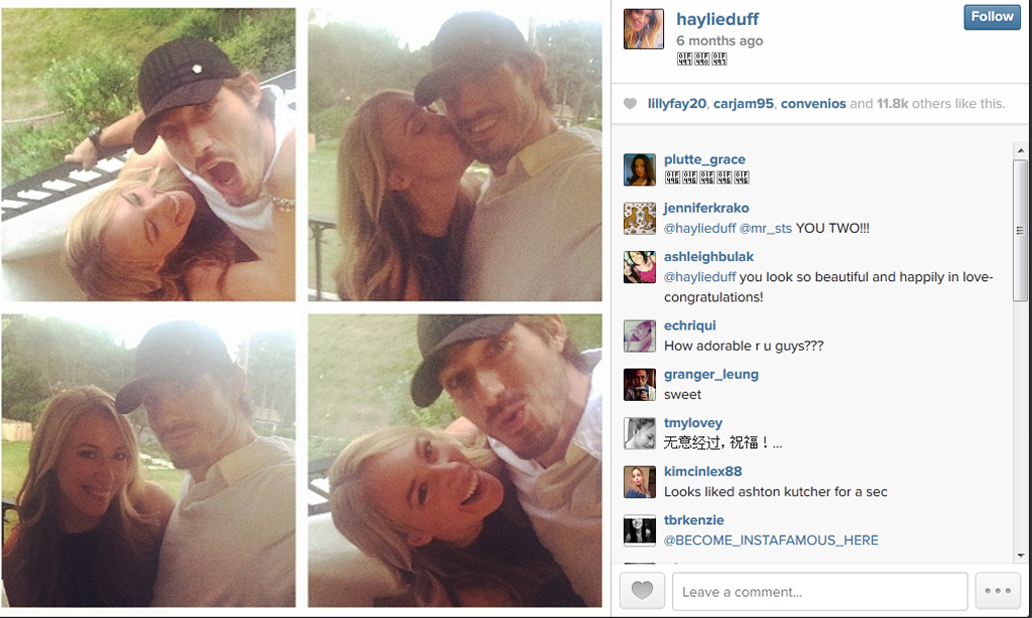 Hilary's big sister Hayley announced early December that she and entrepreneur fiance Rosenberg would be postponing their wedding because of news that they are expecting a little girl. The clearly ecstatic 29-year-old actress, singer-songwriter, producer and food blogger told People "It's pretty cool to think our daughter is going to be at our wedding". With pregnancy cravings for green smoothies and health food, Duff should have no troubles finding a wedding gown fit for a yummy mummy. When we've got a date, you'll be the first to know!
11. Andi Dorfman & Josh Murray
She may have been unlucky in love on Juan Pablo's season of US edition of The Bachelor, but Dorfman made the best of a bad situation and went on to find the man of her dreams during her stint as The Bachelorette. Neither of the two are opposed to a televised ceremony, so we look forward to tuning in from home. With Josh expressing his desire to start a family in an interview with Life & Style magazine, we're not sure what to expect first, but whatever happens, Dorfman will be trading in her Bachelorette title for Mrs. Murray.
 12. Olivia Wilde & Jason Sudeikis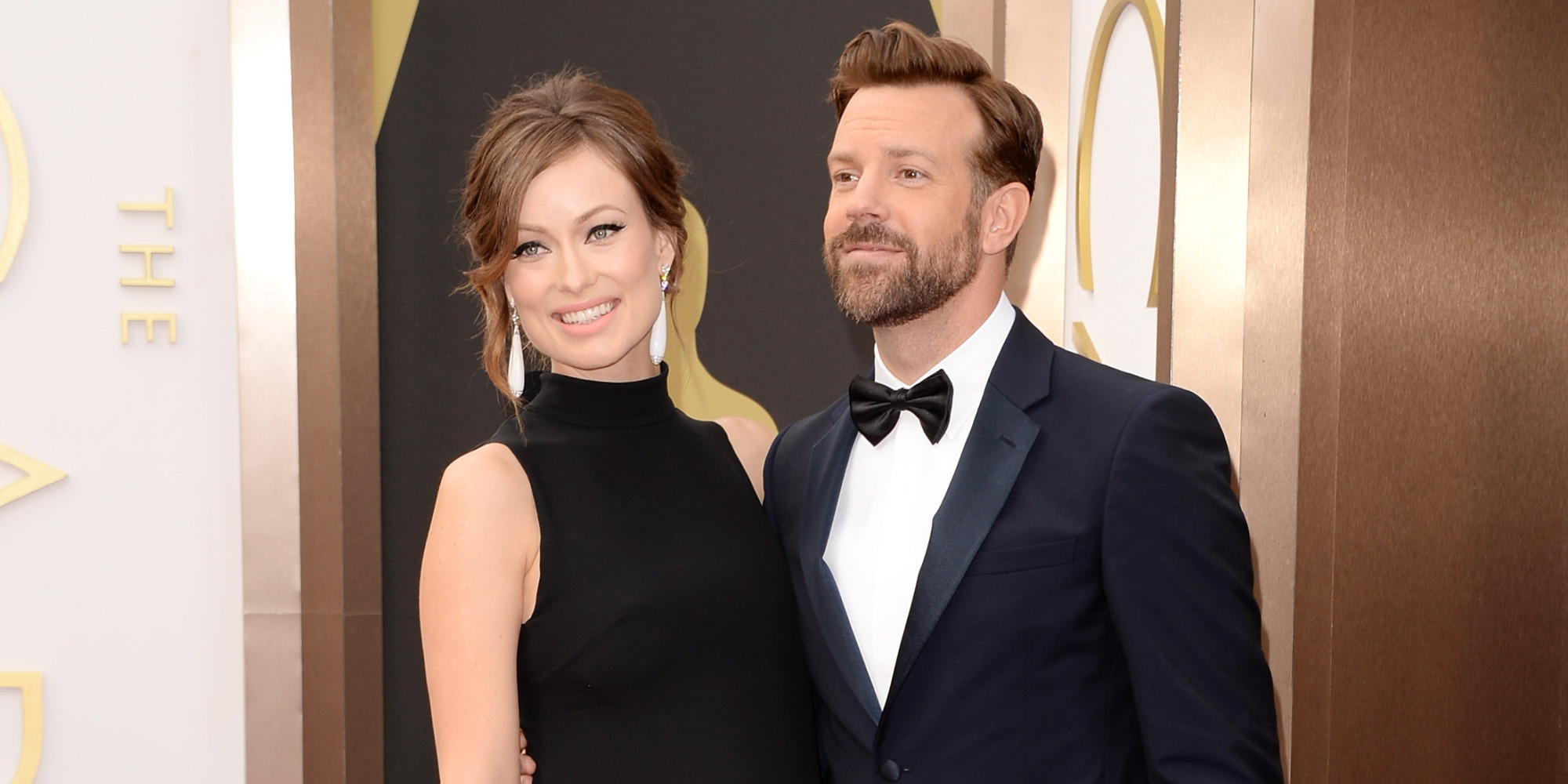 30-year-old actor, producer and model Olivia Wilde and 39-year-old Hall Pass star Jason Sudeikis met on the set of Saturday Night Live in 2011. Six months later, they started dating. In a recent Vanity Fair interview, Wilde said "For me, a wedding should just be the best weekend of everyone's life. Like, everyone's there…It should be something that everyone remembers. I would like people to laugh a lot and dance a lot. That's it!" We're yet to receive a save the date, but we're hopeful!
Which celebrity couple are you most looking forward to tying the knot in 2015? Let us know in the comments and we'll see what we can do to secure some confirmed dates of their big day!